Fall is that special time in Memphis when everyone plans all of their outdoor events. You can pretty much count on having two to three excellent options every single weekend in September and October, as well as the early part of November. That's right: outdoor concerts, street festivals, art walks, dinners, you name it. There's also a healthy dose of fun ways to exercise and imbibe -- sometimes simultaneously. And if you get to the holiday season without bearing the finest gifts ever, don't blame us. We're giving you the goods right here.
September 21
Puck Food Hall 
Chef Spencer Copland of Wok'n in Memphis and chef Kunal Jadhav of Cooking for a Cause are joining forces for the first time ever to prepare an Indo-Chinese, buffet-style dinner at Puck Food Hall. The menu features spiced lamb shumai, biryani fried rice, pork bao, veggie dumplings, vermicelli noodles, Chengdu-style lamb leg and chicken lollipops. Yum.
Cost: $35
September 26-29
Various locations
Golden Tickets, which get you into every show at Gonerfest 16 are gone, daddy gone. Depending on capacity, individual tickets will be made available at the doors of each event. So if there's something you really want to see, plan ahead and get there early. The festivities kick off with The Limes in the Cooper-Young Gazebo on Thursday. Don't miss a special appearance on Friday by the band F*ck, whose members are coming in from San Francisco and Portland. Meanwhile, Miss Pussycat will be hosting an art show at Crosstown Arts. Check the web for more details and turn in your vacation form for Monday now.
Cost: Free-$15 per show
October 9
Nashville, TN
Take a trip out to Nashville for country's biggest night of the year. Marriott Bonvoy offers benefits and endless experiences at more than 7,000 hotels across the globe, so whether you're into live music, exclusive dining events, or luxury VIP experiences, you're bound to find a perk that fits your lifestyle. Of course, they've got you covered on where to stay after the show, too.
Cost: Starting bid at 52,500 points. Auction terms apply.
September 27-29
Various locations
Memphis' 16th annual Pride celebration consists of not one, not two, but three major events: The Big Gay Dance Party at Minglewood Hall on Friday night, Pride Fest on Saturday in Robert R. Church Park (which includes the 1pm parade down nearby Beale Street), and the Memphis Pride Fest Brunch Crawl starting at 11 am in Overton Square on Sunday.
Cost: $10-$800 for the Big Gay Dance Party; Pride Fest and brunch crawl free admission
September 28
Comeback Coffee
Local CBD retailer Ounce of Hope is holding its very first CBDinner at Comeback Coffee with chef Justin Hughes of Cafe 1912. The four-course meal will be infused with 70 mg of CBD, while cocktail pairings will also feature cannabidiol to ensure the most relaxing meal of your life. Guests will also receive a gift bag of CDB products to take home with them.
Cost: $250
September 29
Memphis Botanic Garden
Anime, sushi, kendo and more can be found at the annual Memphis Japan Festival celebrating the history, culture, and people of Japan through food, games, demonstrations, entertainment and crafts.
Cost: $5
October 1-31
618 S. Main Street
The third annual Monster Market pop-up returns to Main Street this fall. During the month of October, it's your one-stop shop for handmade, one-of-a-kind, totally unique, easily breakable, sometimes sharp, pointy, naked, or gorey works of art. Horror movies are projected during store hours, so use discretion bringing your own little monsters.
Cost: Free admission
October 3
Various locations
While you've got your calendars out, go ahead and mark down Election Day. This year's general elections for mayor, all 13 seats on the city council, city court clerk, and all three municipal court judges are up for grabs. Find information on candidates here. Find early voting locations and more here.
Cost: Liberty and justice for all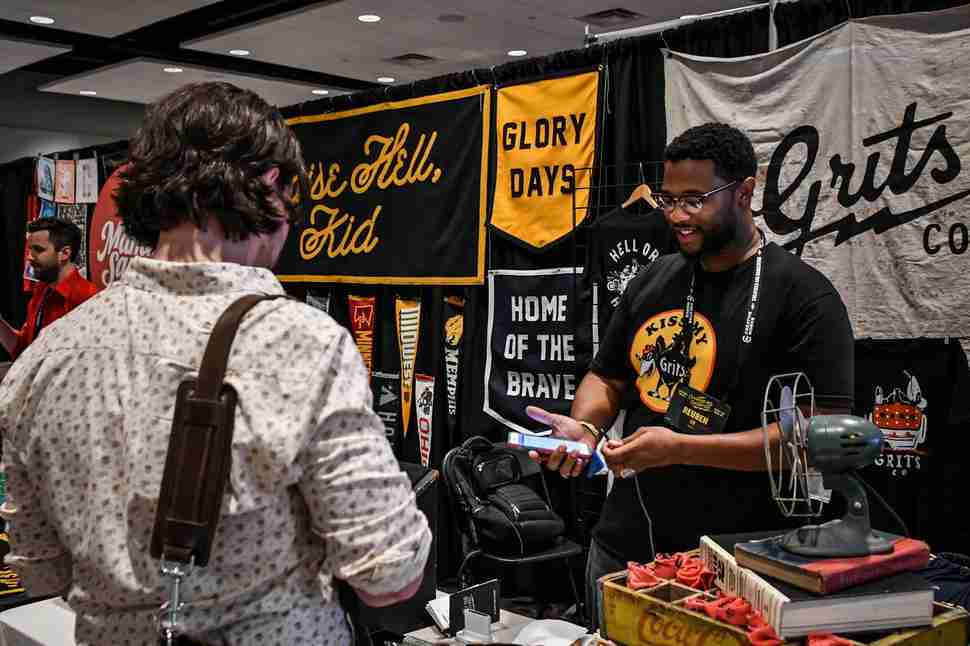 October 4-5
Halloran Centre
The annual Creative Works Conference includes a two-day, open-to-the-public Creative Works Market featuring 36 designers, makers, manufacturers, and brands from all over the country. Shop for yourself or knock out your holiday list early. In addition to great shopping, you can also get a taste of the conference at large and meet attendees.
Cost: Free entry
October 6
Old Dominick Distillery
Get a "taste" of exercise classes available throughout the city as well as tastes of three of Old Dominick's spirits at this new festival to be held at the distillery. The roof offers amazing views and has been a popular spot for after-work yoga for a while now. A vendor market and shopping will also be happening on site.
Cost: $30-$40
October 9
OUTMemphis
The Meristem Book Club pays homage to the feminist/LGBTQ bookstore of the same name that was open in Cooper-Young in the current Tsunami restaurant space in the '90s. This group meets every second Wednesday to read and discuss work by female, LGBTQ, and feminist authors and to foster a community of support with likeminded women. This group is open to lesbian, bi/pansexual, trans, and allied women of all gender identities and expressions. 
Cost: Free
October 19
Midtown Autowerks
Now in its tenth year, The Cooper-Young Beerfest is a celebration of regional craft breweries (all within a day's drive) that benefits the Cooper-Young Community Association. Tickets get you unlimited tastings from nearly 40 brewers who bring multiple beers to sample. Food is available for purchase and music is provided by Goner Records.
Cost: $45-$50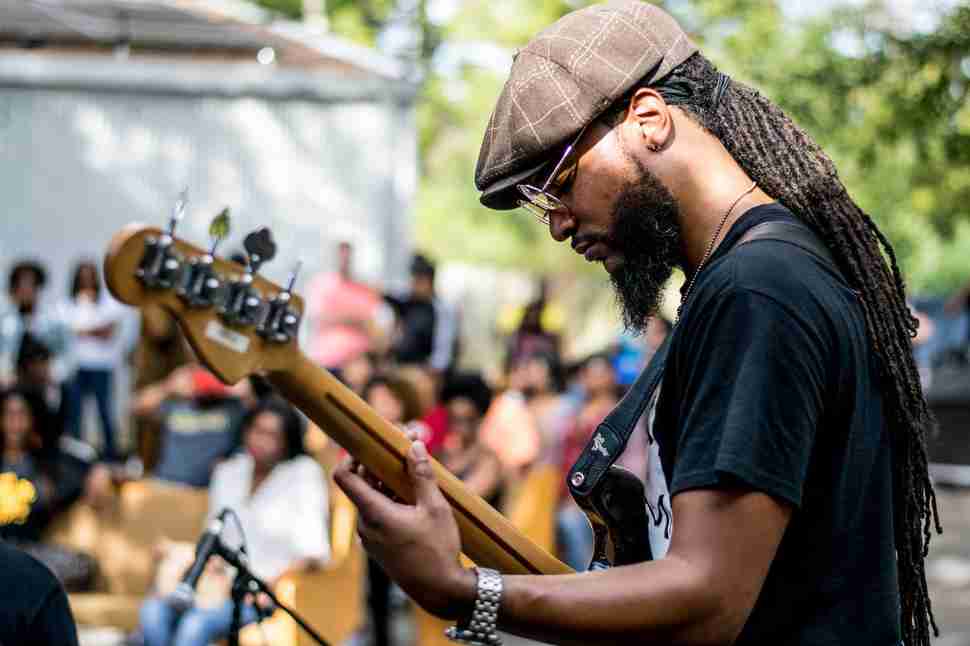 October 19
1130 College Street
The all-day Soulsville USA Festival is absolutely stacked with entertainment options, with three stages of live music (plus free entry to the Stax Museum of American Soul Music), a kids zone with face-painting and caricature drawings, a South Memphis Farmers Market pop-up with locally grown fruits & veggies, plus interactive dance demos and more than 40 craft vendors & food trucks. Whew.
Cost: Free
October 19
Belvedere Blvd. between Peabody and Glenwood Place
The Central Gardens Association has invited 1,000 people to their "front porch" for its first-ever Dinner in the Gardens, an al fresco five-course, farm-to-table meal featuring local chefs Miles Tamboli, Spencer McMillan, Spencer Coplan, Phillip DeWayne, and Kat Gordon. Eat up and maybe make some new friends in the process.
Cost: $200-$2,500
October 20
River Garden at Mississippi River Park
Clean Memphis and Project Green Fork present Reharvest, a one-of-a-kind tasting experience utilizing food recovered from local farms and Kroger stores. Samples will be prepared by some of the city's most innovative chefs paired with live music in one of our loveliest parks, all at no cost.
Cost: Free
October 26-27
Riverside Drive between Jefferson and Beale Street
The RiverArtsFest is the largest outdoor juried artist market and urban street festival in the Mid-South, with more than 180 gallery-quality artists gathering to sell original works during this two-day festival overlooking the Mississippi River.
Cost: $5 daily admission (Saturday free after 5pm)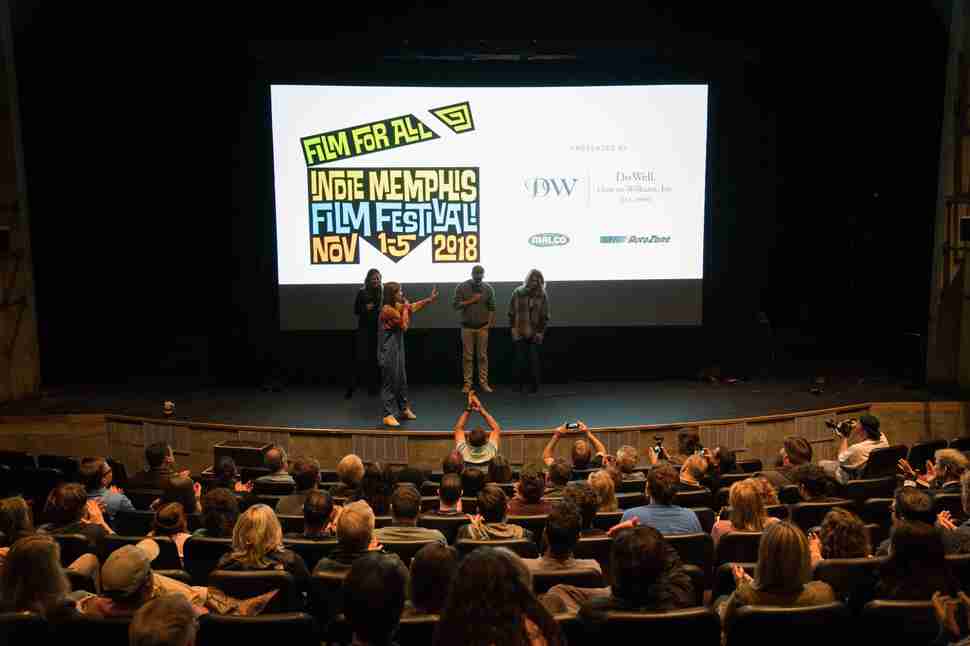 October 30 - November 4
Various locations
The Indie Memphis Film Festival, now in its 22nd year, brings a broad range of independent features, documentaries and short films to Memphis from all corners of the country. In addition to 200 movies in six different venues, the festival features a free block party with live music plus talks, food and booze all weekend long. There's also live music before every screening, a filmmaker Q&A, a black creators forum, parties and receptions. 
Cost: $100-$250 for festival passes 
November 2
Tom Lee Park
Spanning two states, the Big River Crossing Half Marathon is our most breathtaking race course -- and is also the only race of its kind to allow racers to cross the mighty Mississippi on its longest pedestrian bridge, Big River Crossing. You'll also get to trek through the Big River Trail, a paved path through the Arkansas floodplains with amazing riverside views, all the way to Dacus Lake. There is also a 5K for runners who want to stay in downtown Memphis.
Cost: $80-$90 for half marathon; $30-$35 for 5K
November 2
Broad Avenue Arts District
It's street party time! The annual Broad Avenue Art Walk is an all-day celebration of all things Broad Avenue (City & State coffee, Wiseacre beer, Lucky Cat ramen, T. Clifton art, to name a few) along with additional vendors, food trucks and entertainment. Sounds like fun, right?
Cost: Free
November 9
Crosstown Concourse
Memphis Crafts and Drafts (sponsored by the Memphis Flyer) is once again bringing together a curated assortment of local artisans and craft beers for a fun day of sipping and shopping, taking place both inside and outside of Crosstown Concourse. 
Cost: Free
November 10
Hi Tone Cafe
Now in its fifth year, Memphis Grilled Cheese Fest is a lean, mean, cheese-packed machine. Which is good, because you'll feel anything but lean after sampling cheesy breads all afternoon. A very reasonably priced VIP ticket gets you unlimited samples and two beverages.
Cost: $5-$25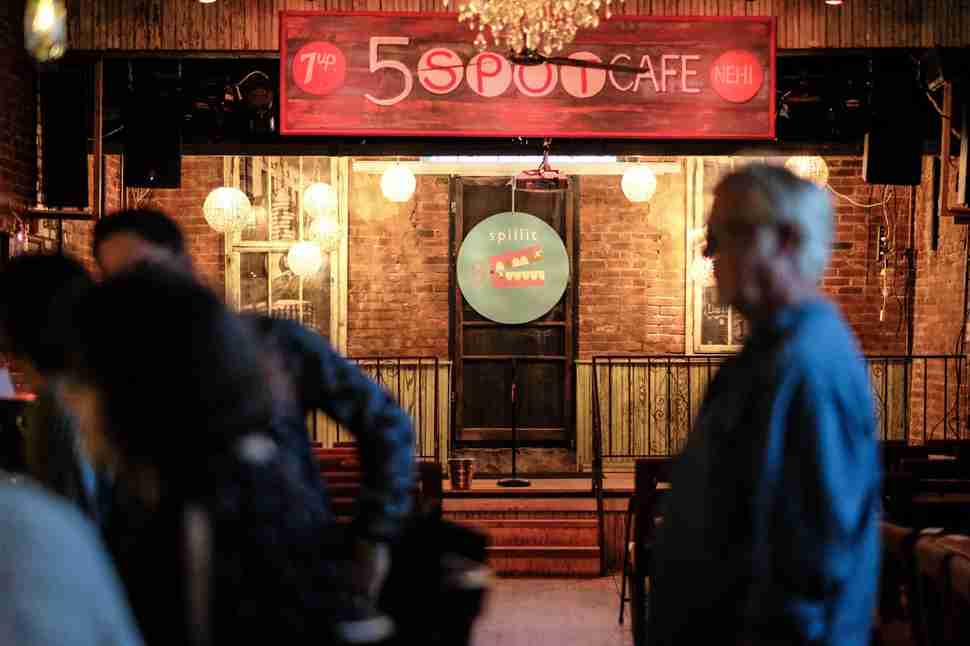 November 15
Crosstown Arts
Winners and runners-up from all of Spillit Memphis' 2019 shows will compete at the Spillit Grand Slam for the illustrious title of "Spillit Grand Master Storyteller." The event's theme is "Homecoming" and each contestant has six minutes to wow.
Cost: $20
November 23
Carolina Watershed
The inaugural Memsgiving is friendsgiving, Memphis-style. Gather up your besties and enjoy brunch and bevvies along with live music and outdoor games. The chefs will be preparing traditional Thanksgiving foods with a twist and serving them buffet-style. The best part? You don't have to cook or clean, and proceeds benefit the Jay Uiberall Society.
Cost: $50-$600
December 5
Liquor Store
This is your last chance to catch the monthly Drag Queen Bingo at Broad Avenue's Liquor Store. Enjoy dinner and specialty cocktails while the always-fun Imagene Azengraber calls out numbers and dishes out prizes.
Cost: Free to play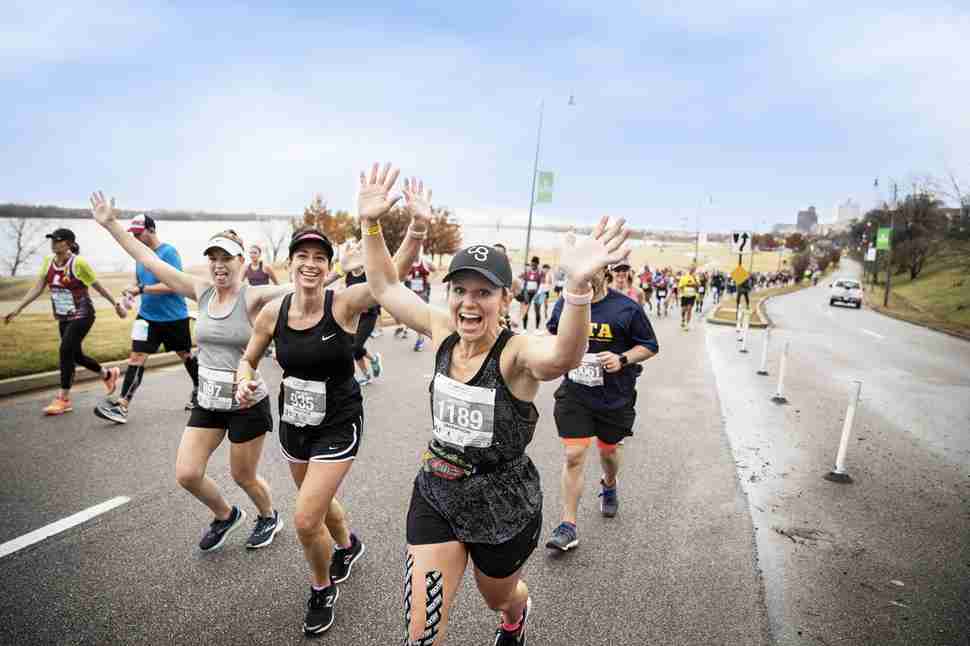 December 7
Downtown to Midtown
Whether or not you are running, chances are you will be impacted by St. Jude Memphis Marathon Weekend. It's the single-largest one-day fundraising event for St. Jude Children's Research Hospital, one of the world's premier pediatric cancer research centers. The race starts Downtown and makes its way through Midtown. Plan ahead so that cheering, not sitting in your car stuck in traffic, is at the top of your day's to-do list.
Cost: Free to watch; $15-$120 to run
December 7-8
Pipkin Building
The Black Christmas Expo is a two-day shopping extravaganza that brings together more than 50 black-owned businesses, all under one roof. And yes, Black Santa will be in attendance!
Cost: $8-$20
December 8
Agricenter International
The Israel Festival turns 12 this year. This popular event kicks off with a 5K run/walk and includes camel rides, a falafel-eating contest, a kibbeh cooking demonstration, Israeli music, educational speakers and more.
Cost: $5
Sign up here for our daily Memphis email and be the first to get all the food/drink/fun in the Blues City.