Want to know what's going on this fall? Festivals. Music, food, movies, tequila -- we've got it all. With the brutal summer heat almost behind us, it is time to take to the streets and celebrate the season of pumpkin spice everything, jeans and sweaters, and leaf peepin'. In addition to festivals, we've handpicked a pop-up restaurant, a conference, and even a board meeting you'll actually want to attend. Stay rounded this fall!
Recommended Video
Fireball Whiskey Apple Pies: A Dessert Fit for a Frat Party
September 15
Cooper & Young
It's Cooper Young Christmas! At least that's what the residents of Cooper Young call the annual Cooper Young Festival, now in its 31st year. Come join thousands of people (like 135,000!) in perusing over 400 vendors of arts and crafts, listening to live music on three stages, and eating a Pronto Pup or two. It's a great place to see everyone you know in town, stock up on T-shirts, jewelry, & artwork, and maybe learn a thing or two. The Memphis Made Brewing Company hosts its own mini festival, called the Cooper York Fest. Be sure and stop in for a beer or two.
Cost: Free
September 16
Launch Process Coffee (584 Tillman Street)
Round Table Foods is hosting another pop up at Launch Process Coffee in the Broad Avenue Arts District. This month's country is Malaysia. Chef Kyle Carmon will be making Nasi Lemak. It's composed of a mound of fragrant rice flavored with pandan leaf and coconut surrounded by sambal chili paste, hard-boiled egg, cucumber, roasted peanuts, and ikan bilis -- crispy fried anchovies (vegans can sub fried garlic). The drink special for this event is Teh Tarik, "Pulled Tea," the national drink of Malaysia. It's a black tea with sweetened condensed milk "pulled" between two glasses to create a smooth frothy texture.
Cost: $10
September 20
Cooper Young Community Association (2268 Young Avenue)
The CYCA is hosting a Repair Café so gather up all your broken coffee maker, your busted iPhone, your favorite sweater with that big ol' hole, that janky bike, and whatever else needs fixin'! A number of handy people will be available to make repairs for a nominal donation. Those with no broken things may still come and partake of coffee and biscotti. Go from 5-8pm.
Cost: Free
September 23
DKDC (964 S. Cooper)
The Dixie Dicks and the Glory Holes are teaming up to kick off Memphis Pride Week with Gay Wrath, a musical extravaganza at DKDC. Memphis's favorite local troublemaking troubadours are guaranteed to put on one hell of a show. It's also an early show so you have no excuses!
Cost: $10
September 26-30
Various Venues
Gonerfest 15 kicks off with a movie screening (Mike McCarthy's "Sore Losers") at Studio on the Square on Wednesday, continues with live music in the Cooper-Young Gazebo and at the Hi Tone on Thursday, live music at Memphis Made and the Hi Tone Friday, live music at Murphy's and the Hi Tone on Saturday, and ends with a Sunday afternoon show back at the Gazebo and an encore screening of "Sore Losers" at Studio on the Square. The day shows are epic and anyone who makes it to the evening shows is a rock star. Headliners this year include Lydia Lunch and Robyn Hitchcock. Go ahead and take some vacation days. Individual tickets and festival passes available online.
Cost: Tix are free but can go up to $75 (free shows, individual shows, and golden pass tickets are all available)
October 1
Trinity United Methodist Church (1738 Galloway Avenue)
Our volunteer-run radio station is near and dear to many. WEVL's annual membership meeting is now more important than ever, as locals try to encourage the existing board to fill all of the empty board seats and increase and improve programming. At this meeting WEVL members can vote in one qualified candidate on to the board of directors. Not a member of WEVL? No worries. You can attend to learn more about the governance of WEVL and become a member onsite. Love WEVL? Make your voice heard.
Cost: Free
October 4-6
Halloran Center (225 S. Main)
The Creative Works Conference is three days of inspiration, growth, and connections. Hear from nationally renowned speakers, attend hands-on workshops, and shop the curated vendor market. The conference promises to help you break through the barriers holding you back from who you are meant to be. Sounds serious! Friday and Saturday's Creative Works Market (10am to 6pm) brings designers, makers, manufacturers, and brands from all over the country plus plenty of local vendors resulting in more apparel, prints, pins, gifts, and goodies than you can handle.
Cost: Free to go, but bring some $$ to get cool new stuff
October 19
Overton Square (2101 Madison)
The Memphis Flyer's second annual Memphis Tequila Festival features 30 different types of tequila, and each ticket holder can try 15. Obviously, this festival is on track for getting you in the *spirit* of the season with dance music from local DJs, spooky face painting, a costume photo booth, and more. Food will be available for purchase from local food vendors. Cash bar with beer, wine, and mixed drinks available for purchase. Proceeds benefit Volunteer Odyssey so every sip counts.The event goes from 6-9pm.
Cost: $34
October 20
Soulsville (1130 College Street)
The Soulsville USA Festival offers a stellar music lineup spread across three stages and includes free entry to the Stax Museum of American Soul Music. Other fun things on tap include the Knowledge Quest Kids Zone with games, face painting, caricature drawings, and other activities for kids of all ages. The South Memphis Farmers Market is doing a pop-up with locally grown fruit & veggies. There an interactive dance demos on the dance stage. And finally, there will be over 40 craft vendors & food trucks. Runs 11am-6pm.
Cost: Free
October 25
Old Dominick Distillery (305 S. Front Street)
Dale Watson, keeper of the true country music flame and Memphis transplant, is performing above the distillery as part of the Pure Memphis Music Series. There's usually time to mingle and sip on locally made whiskey. Music begins promptly at 7:30pm and is played in a fairly intimate setting. Best of all, $5 from every ticket sold goes directly to the nonprofit co-host for the evening, Beale Street Caravan.
Cost: $20
November 3
Tom Lee park (357 Riverside)
Want to really feel like you've accomplished something? This race spans two states. The Big River Crossing half-marathon is the only of its kind to allow racers to cross the mighty Mississippi on the Big River Crossing. You'll also get to trek through the Big River Trail, a paved path through the Arkansas floodplains with amazing riverside views. The 5K race goes through Downtown Memphis, with awe-inspiring views of Tom Lee Park and Big River Crossing. Want to run for a reason? Proceeds benefit Peer Power Foundation, a nonprofit that recruits and trains high-performing high school and college students to tutor and mentor their peers.
Cost: $85-$95 for a half-marathon
November 3
Memphis Heritage (2282 Madison)
Memphis Heritage Inc.'s Adapt-A-Door and More event brings large crowds to Howard Hall every fall for the silent auction of some amazing works -- all made from re-purposed doors or windows (and other cool stuff). In the past, inspiration has resulted in projects such as wine racks, buffets, a working electric guitar, a soapbox derby car, and many others. The creations are auctioned off with all proceeds going to MHI, all from 7-10pm.
Cost: Free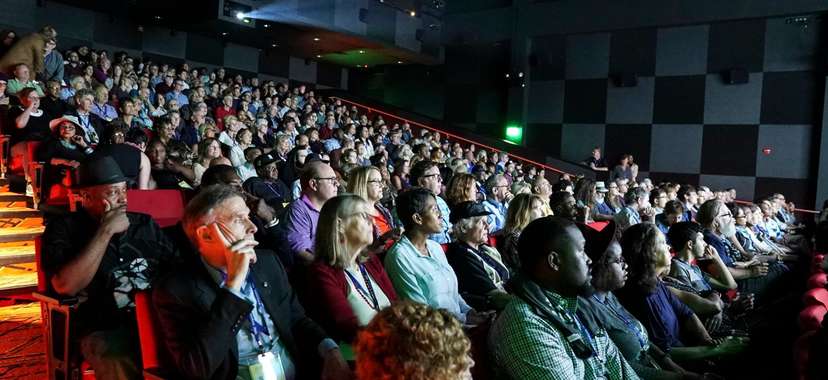 November 1-5
Various Venues
The Indie Memphis Film Festival transforms the city into a connecting point for filmmakers, musicians, artists, and audiences. The festival brings a broad range of independent features, documentaries, and short films to Memphis from all corners of the country. In addition to 200 movies in seven different venues (Malco Studio on the Square, Halloran Centre at the Orpheum, Playhouse on the Square, Circuit Playhouse, Hattiloo Theatre, Theatreworks, and Malco Ridgeway), the festival features a free block party with live music, live talks, food, and booze all weekend long. There's also live music before every screening, filmmaker Q&A, parties, and receptions. New this year is the inaugural Black Creators Forum. Whether you buy a single ticket or a festival pass, you are sure to get your money's worth. There are also ample volunteer opportunities.
Cost: $10-$250 (with individual tickets, festival passes, and VIP passes available)
November 10
Shelby Farms Park (6903 Great View Drive North)
Tired of hitting the streets? Hit the trails at the brand new Shelby Farms Park 10-miler + Buffalo 5K from 8am until noon. These races will take you through some of the most scenic and challenging areas of Shelby Farms Park, and all proceeds will help support the trails, lakes, and green spaces we all love. After the race, participants are invited to stick around for food and live music.
Cost: $45 for 10-miler
November 17
Various Locations
A Tour of Tasteabilities is a combination of City Tasting Tours, which takes participants to tastings at three authentically Memphis restaurants all a short walk from each other, and A Tour of Possibilities, which takes participants on a journey through Memphis's civil rights history (Slave Haven, Mason Temple, National Civil Rights Museum, and Stax). This tour, from 9:30am to 1:30pm, is delicious, eye-opening, enlightening, as well as entertaining. (Tours are available most Saturdays, but you need at least four to book.)
Cost: $75
Sign up here for our daily Memphis email and be the first to get all the food/drink/fun in the Blues City.