We just had our 200th birthday and we partied the entire month of May (per usual), but now it's summer and there's more fun, fun, FUN to be had. If you haven't already taken your photo next to the new "Memphis" sign on Mud Island, never fear, there's a whole concert series to lure you down to the river. Oh, and in case you haven't heard -- Hamilton is coming to the Orpheum. NBD. We've got the Craft Food and Wine Festival, Dinner en Blanc, Chicken and Beer Festival, and the Bourbon and Bacon Festival to keep us full and happy. The Cold Brew Throwdown will keep us properly caffeinated. Finally, we threw in a fun run, a yogathon and the Downtown Olympics to keep everyone fit and fine. Here's a list of our favorite upcoming activities to get you all the way through summer.
June 13
Carolina Watershed
Project Green Fork works to reduce waste, conserve energy and prevent pollution in the restaurant industry. Their annual "Local Loving" fundraiser is being held at Carolina Watershed this year, and will feature a variety of chefs and brewers from PGF certified establishments and live entertainment from Marcella Simien. 6pm to 9pm.
Cost: $60
Fridays, June 14 - July 26
Mud Island Grove
Mud Island is getting in on the free concert action that Memphians have grown to love with the new "Soulin on the River" series. Memphis Slim Collaboratory has planned five shows throughout the  summer (June 7th -- Tonya Dyson , June 21st -- Nick Black, July 12th -- Black Cream , July 26th -- Katrina Anderson, August 9th -- Lucky 7 Brass Band) in the Grove. It's family friendly, and coolers, blankets, lawn chairs, and picnics are welcome. Some concessions will be available for purchase. 6pm to 8pm.
Cost: Free
Recommended Video
'Mindhunter's' Holt McCallany Talks About His Favorite Serial Killers Over Tequila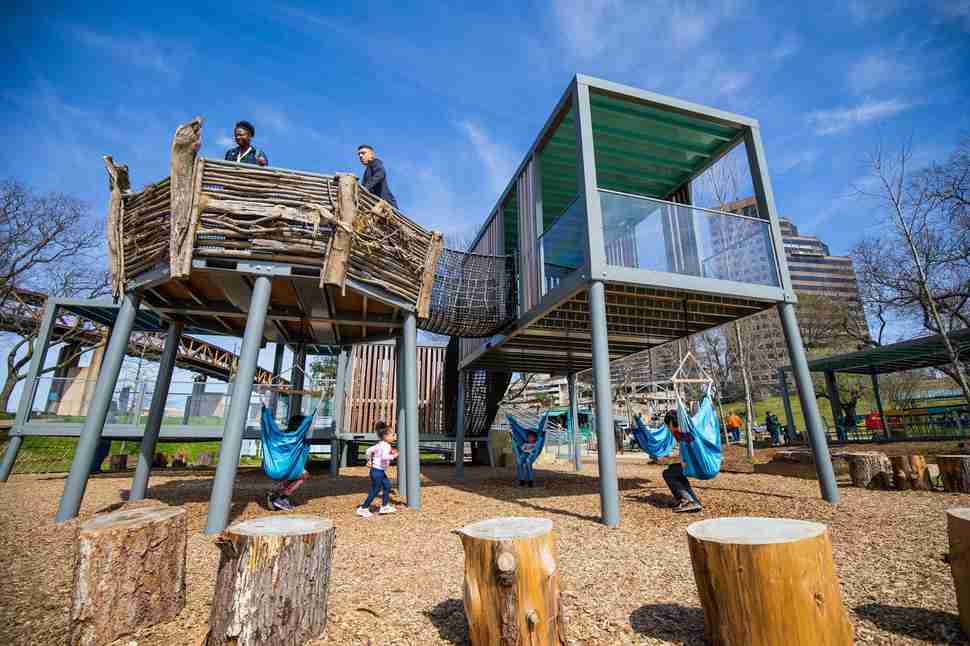 June 14
River Garden
The Summer Night Market is another reason to come downtown and enjoy the new spaces being revitalized by the Riverfront Development Corporation. The River Garden is nestled down by the Visitor's Center and features playscapes and plenty of seating. In addition to local makers, guests can play yard games, listen to live music, and purchase food and drinks. The event runs from 4:30pm to 7:30pm.
Cost: Admission is free
June 15
Memphis Heritage
The Newman to Now exhibit at Memphis Heritage features iconic images of the 1940s, 50s and 60s by local photographer Don Newman as well as newer images of the same scenes by Gary Walpole to create "then and now" comparisons. The opening reception will include the digital exhibit, a demonstration of the type of camera used by Don Newman, and refreshments.
Cost: Free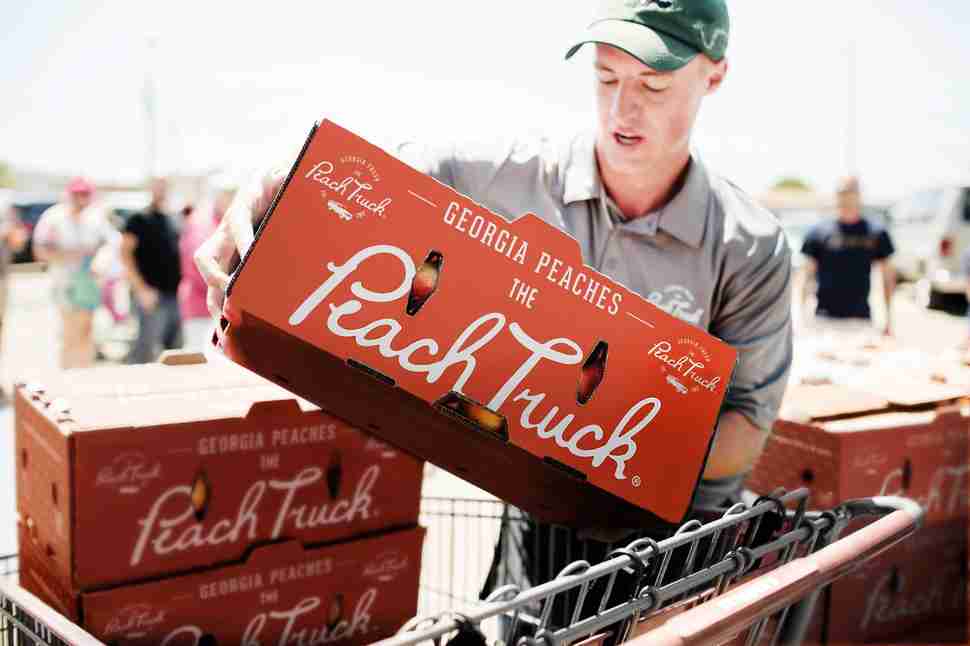 June 17
Overton Square
What would you do with 25 pounds of juicy Georgia peaches? Well, start thinking, because the Peach Truck Tour is stopping right here in Memphis. Early birds can catch the truck at Colonial Hardware from 8am to 9am before it arrives at Overton Square at 10:30am. Word on the street is that it's the most flavorful crop they've ever had, and there are plenty of peaches to go around.
Cost: $42 for 25lbs
June 22
Wellhouse Fitness (1029 Cherry Road)
Yoga Gives is a new fundraiser for St. Jude Children's Research Hospital, which provides free medical care to children suffering from cancer. The event is taking place on the International Day of Yoga in the private gardens of Wellhouse Fitness. Seven yoga sessions with a live DJ will be held throughout the day and each class will have the St. Jude mission and 'warrior' intentions woven in.
Cost: $50 registration fee + $150 suggested fundraising goal
June 22
Loflin Yard
Running and yoga not for you? Then head to Loflin Yard for the Downtown Olympics. Featured "sports" include beer pong, tricycle races, corn hole and synchronized drinking. They're looking for teams of 4-5 who want to show off their athletic ability while drinking and supporting a great cause. Proceeds from the event go to Urban Bicycle Food Ministry, which delivers meals to the homeless.
Cost: $250 per team
June 22
Agricenter International
The Agricenter's annual Feast on the Farm Gala brings together over 20 chefs for a night of food, fun and fundraising. The proceeds go towards agricultural education programs that benefit over 10,000 local students. The dinner also features a live and silent auction, a raffle, dancing and music. VIP tickets include preferred event seating, wine at the table, and valet parking.
Cost: $125 per person, $1500 VIP table for 8
June 23
The Columns
The inaugural Craft Food and Wine Festival grew from last year's immensely popular Butcher Board Festival. Now at the much larger Columns venue, the new iteration will showcase locally-produced breads, cheeses, fruit preserves, cured meats and more from 40 vendors. Each tasting session runs for two hours (starting at 4pm and 6:30pm), and admission includes a small tasting board and wine glass that are yours to keep.
Cost: $60 - $115
July 9 - July 28
Orpheum Theater
We can finally sing and rap along as we learn about one of our founding fathers: Hamilton is coming to Memphis! If you didn't get on the early bird ticket train, never fear -- additional tickets may be released in the weeks leading up to the show and there's always the ticket lottery. For the most up to date information, sign up for the Orpheum's email list or download the Hamilton app.
Cost: $69-$349
August 3
Liberty Bowl Stadium
Last year's Chicken and Beer Festival was such a hit, it's back again. Here's the deal: the beer is free, and you buy the chicken. Several vendors have samples available for the low, low prices of $2-$3, so you can try all that you like in between the 90 beer samples that are available. General admission ticket includes a souvenir tasting glass.
Cost: $20 - $70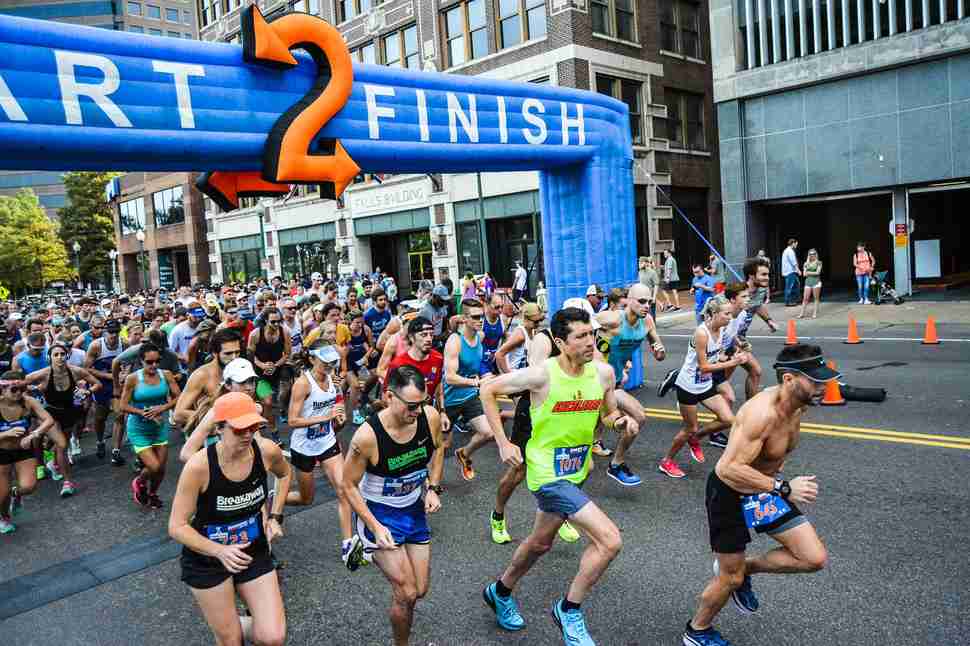 August 18
Bardog (73 Monroe)
Downtown's most beloved bar, Bardog, hosts the most beloved 5K in town. In fact, it's gotten so big that it's not just a 5K, it's a full on festival. They close off Monroe Street so that once everyone has made their way through the 3.1 miles of downtown, they can congregate and enjoy lots and lots of beer, food, music, an all-day raffle and even a meatball eating contest. Don't worry if you aren't much of a runner, it's not really that kind of race.
Cost: $35-$40
August 24
Beale Street Landing
Now in its fourth year, the Bacon and Bourbon Festival is designed for maximum enjoyment. Each ticket guarantees 15 (!!) bourbon tastings and pleasing pork dishes from a number of local restaurants. Lard knows you're going to need some bacon to keep tasting those bourbons…
Cost: $34 (early bird)
August 31
*Secret Location*
There's major FOMO associated with secretive dinner party Diner en Blanc, an idea which originated in Paris. Interested people need to hope they get a Phase 2 or 3 ticket, as the only people guaranteed a spot in Phase 1 are the ones who went last year. You don't know where the dinner will be until you get there. You have to wear ALL white (yes, even shoes). And you have to either bring your own table, chairs, linens, silverware, glassware and food, or order it in advance from the E-Store. But! Don't let the rules deter you -- for most people who go, it's one of the highlights of the summer.
Cost: $102 per couple
Throwdown with some cold brew
September 8
City & State (2625 Broad Avenue)
Roasters and baristas from all around the region are coming to City & State's Cold Brew Throwdown to compete for the title of Cold Brew Champion. Competitors will serve straight up cold brew and then a signature drink (non-alcoholic) made with the same cold brew. A panel of judges will select the winner, but the first 125 attendees will have a chance to vote for a People's Choice Award. To make things even more festive, there will be food trucks, beer, and a DJ.
Cost: Free
Sign up here for our daily Memphis email and be the first to get all the food/drink/fun in the Blues City.