Break out your sundresses, your sandals, or maybe just your stretchy denim, because it's festival season in Memphis. And since most of our festivals involve food -- BBQ, hot wings, Italian fare, international delights, jalapeño poppers, charcuterie and cheese -- you'll definitely wanna do your fair share of dancing at the Beale Street Music Festival, take part in the Wolfman Duathlon and/or hit up the Rise Yoga Spring Fest to balance it all out. We've also got you covered with a hearty assortment of farmers markets, plant swaps, and other fun community events happening all spring long. Here's everything you need to do in Memphis this spring.
Recommended Video
New York's First Japanese Speakeasy Restaurant is a Hidden Gem
Now - April 12
Calvary Episcopal Church (102 N. Second St.)
Now in its 96th year, Calvary's Lenten Waffle Shop is a must-do for all Memphians, regardless of religion. Meals are served in conjunction with the preaching series, but there's no obligation to attend. It's a volunteer-run affair and tips go to the church's Sunday community meal for the homeless. It's also the only place you'll ever find fish pudding on the menu, and it's a shame since it tastes a million times better than it sounds. Other favorites include waffles (of course) plus additional favorites including tomato aspic, chicken salad, shrimp mousse, peppermint ice cream and Boston cream pie. Seating is communal and both cash and cards are accepted.
Cost: Depends on how much you wanna eat
March 29
Jack Robinson Gallery (44 Huling Ave.)
The Memphis Ten Group Show features ten incredible Memphis artists including Houston Cofield, Brandon Dill, Ivy-Jade Edwards, Paige Ellens, Amy Hutcheson, Ziggy Mack, LaAndrea Deloyce Mitchell, Sara Moseley, Robert Sims, and Najee Strickland. It almost seems impossible to contain so much talent in one space. The show runs through April 30, but the March 29 opening reception is where it's at, and not just for the free snacks! Meet the artists, hear them talk and, most importantly, buy something amazing for your walls.
Cost: Free
March 30
The Columns (One Commerce Square)
Condomonium is the signature fundraiser for CHOICES, a small non-profit organization providing reproductive health care, education, and policy advocacy around reproductive health and rights. It is also an amazing party and annual public awareness event where fashion and theater designers create apparel and accessories out of condoms for the wildest fashion show in town. It typically draws about 500 people, who all get to vote on their favorite design. And of course there's great food, cocktails and music to round out the evening. The theme this year is "Roaring Into the 20s: The Future Is Fierce."
Cost: $25-$50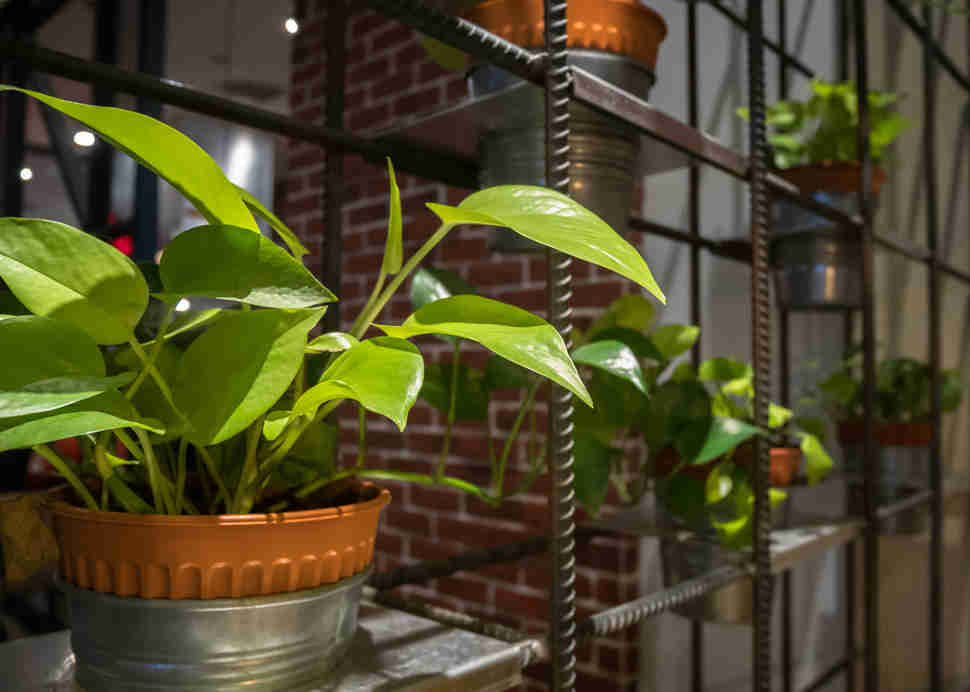 April 2
Cooper-Young Community Association (2298 Young Ave.)
Looking to expand or start a houseplant collection? Have a bunch of old containers just lying around? Then the Midtown Houseplant Swap is for you. Hosted by the Cooper-Young Community Association, participants are asked to bring cuttings from their houseplants, old containers, and helpful growing tips. They'll provide the potting soil and a number of repurposed containers.
Cost: Just some clippings of your houseplants
April 5
1509 Peabody Ave.
Popular backyard fundraiser Cocktails for a Cause is back for its eighth season of giving. Hosted by the Fishes in their amazing Midtown yard with an outdoor bar/kitchen, it's the epitome of Margaret Mead's "Never doubt that a small group of thoughtful, committed citizens can change the world; indeed, it's the only thing that ever has." The receiving organization slated for April 5 is the Coliseum Coalition, which is advocating to reopen rather than tear down the historic Coliseum. Held the first Friday of the month through November, all events feature "celebrity" bartenders and a matching donation for every dollar contributed.
Cost: All donation-based
April 6
Corner of S. Front St. & GE Patterson
A lot has happened since the Memphis Farmers Market closed for its winter nap (the neighboring movie theater has opened and the adjacent hotel with ground floor retail is getting closer by the minute.) Our biggest and best local market, now in its 14th year, is -- to put it simply -- getting bigger and better. Don't miss opening day. Do your shopping, chat with the growers and artisans, listen to some local musicians, have a bite at one of the food trucks and spend the day enjoying all that downtown has to offer. Markets run from 8am-1pm every Saturday through October.
Cost: Free
April 7
Shelby Farms Gate 11
The Wolfman Duathalon, named for its proximity to the Wolf River, now features a three-mile trail run, so there's no bike required. (As a bonus, a bunch of sweaty people can now cheer on the duathletes at the finish.) The duathalon is a three-mile trail run followed by a six-mile mountain bike ride on the "Tour de Wolf" trail, finishing with a one-mile trail run. Compete as an individual, single speed, male relay, female relay, mixed relay or parent/child. Two training days (March 30 and 31) are being held to familiarize participants with the course. And yes, everyone gets a killer t-shirt with a wolf on it.
Cost: $25-$80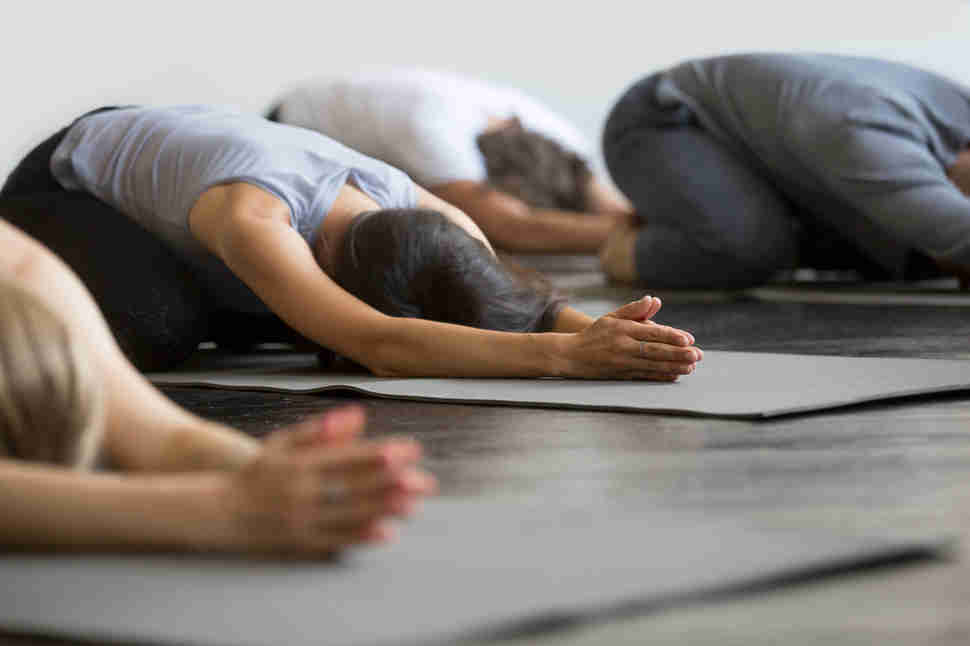 April 13
Better Bodies Yoga (692 W. Brookhaven Circle)
Awaken your body, clear your mind and enliven your spirit at the first-ever Rise Yoga Spring Festival. With more than 15 yoga classes, each designed to renew and bring vitality, this amazing day of yoga also includes live acoustic music, food from the Raw Girls and the Fuel Cafe food truck, ayurveda, tai chi, essential oils and relaxation, pilates, the "Great Yoga Wall," a plant wisdom specialist, outdoor classes, and a few other surprises.
Cost: $25-$35
April 13
Tiger Lane (450 Early Maxwell Road)
For a city known for its barbeque, we sure do know how to cook some serious hot wings! For a small donation (benefiting Ronald McDonald House of Memphis), participants at this year's Southern Hot Wing Festival can sample wings from 60 (yes, 60) teams competing for the title of best wings. And it wouldn't be a festival without live Memphis music, cornhole, hot wing eating contests, a silent auction, and a kids corner. To make it even better, they are partnering with our new AAF football team, the Memphis Express, to make the festival one huge tailgating party for the inaugural season finale.
Cost: $17
April 13
Wiseacre Brewing (2783 Broad Avenue)
If you've been paying attention, you've noticed that the Global Cafe is getting a lot of press, both locally and nationally, and with good reason. This international food hall hosts three immigrant/refugee food entrepreneurs who got their start at Kaleidoscope Kitchen in Binghampton cooking and selling an eclectic mix of affordably priced dishes from their home countries (Sudan, Nepal and Syria). The Kaleidoscope Food Festival at Wiseacre is your chance to experience cultures from around the world through food, performance, and storytelling. The food and other vendors will feature multicultural entrepreneurs operating in the Binghampton neighborhood, with food tickets and beer available for purchase.
Cost: Free entry
April 15
Benjamin L. Hooks Central Library (3030 Poplar Ave.)
This volume of the Memphis Public Libraries "Listening Party" series features local author Robert Gordon (Rent Party, It Came from Memphis, Best of Enemies) and local musician Jody Stephens, drummer for seminal Memphis power-pop band Big Star. Robert will play five songs from Jody's career, discussing those songs and the role that Jody played in Big Star's massive legacy. Not only will this be a music lover's dream, but chances are the next time you see Jody at the grocery store, you'll be bold enough to strike up a conversation.
Cost: Free
April 27
Lockard Farms (2248 Junius Lee Road, Ripley)
Cooper-Young Farmers Market regular Debra Lockard is hosting a farm walk sponsored by Memphis Tilth at her certified organic farm in Ripley, 55 miles from Memphis. Lockard is a third-generation farmer who hopes to help participants connect directly with their food while getting a glimpse of farm life. Participants will also be asked to glean produce along the walk to donate to food-insecure members of the Memphis community.
Cost: $10
May 4
Starts and ends at Memphis Made Brewing Co.
Bikes, bees and chickens, oh my! The fourth annual Tour de Coup is a unique bicycle tour designed by Memphis Tilth in which riders visit community gardens, backyard chicken coops and beehives throughout the city. The idea behind the tour is to show examples of how everyone can make their own neighborhood self-sufficient, while connecting to different areas of Memphis in new ways. Experienced riders will follow a 10-mile round trip through different neighborhoods, while the four-to-five-mile family ride will concentrate on Cooper-Young. (A walking tour of 2.5 miles round-trip is also available to the wheel-less.) All tours end at Memphis Made Brewing Co., where the seventh annual Bristerfest will begin featuring live music, art, and a bazaar of vendors with crafts and gift items.
Cost: Free-$15
May 3 - May 5
Tom Lee Park
Beale Street Music Festival is a three-day, four-stage event that despite the name, takes place on the banks of the Mississippi. People flock from all over to commune with the music and the river, rain or shine. With 60+ top musical acts from today and beyond, there's something for everyone including performances from Dave Matthews Band, The Killers, Cardi B, Khalid, G-Eazy, OneRepublic, Gary Clark Jr., India.Arie, Lord Huron and many, many more.
Cost: $55 per day or $135 for a three-day pass; $649-$749 for VIP
May 15 - May 18
Tom Lee Park
For the 42nd year, nearly 250 teams will come from more than 26 states and several foreign countries to flood the banks of the Mighty Mississippi with the smell of smoked pork for the four-day World Championship Barbecue Cooking Contest, America's most prestigious barbecue competition. Each team sets up a "tent"/two-story temporary party house for the week and, along with the 75,000 attendees, it's a non-stop party. Contest categories include ribs, shoulder, and whole hog, as well as the accompanying competitions of hot wings, sauce, and "anything but pork." There's also an amateur category for so-called "Patio Porkers", which allows backyard grillers the opportunity to test their skills against the best in barbecue.
Cost: $10-$595
May 16
Graceland Live
Graceland and Live Nation have partnered to bring world-class bands to Elvis's hometown, right by his house. Graceland Soundstage is a new state-of-the-art facility playing host to two of the best bands of the late '70s and '80s: The Violent Femmes and X. It's sure to be one hell of a show, and most people over the age of 45 can't hardly wait! (As an added bonus, all Graceland Live ticket purchases include free access to Elvis Presley's Memphis entertainment and exhibit complex after 3 pm the day of the show.)
Cost: $39.50 (advance); $45 (at door)
May 18 - May 19
Corner of Cooper & Young
The fourth annual Cooper-Young Garden Walk showcases new homes and businesses to encourage participants to get outside of their personal space and look at the neighborhood with fresh eyes. In addition to self-guided tours of 50+ gardens and speakers on topics like fermentation and aquaponics, there will be art vendors and educational booths along the way. Also don't miss the classic car show or guided bike tour of 24 "secret" gardens led by Urban Bike Food Ministries members.
Cost: $12-$20; bike tour an additional $20
May 30 - June 1
Marquette Park (4946 Alrose Ave.)
Memphis Italian Fest's motto is "Where Everyone Is Italian." This festival celebrating Italian-American Culture started in 1989 as a fundraiser for Holy Rosary Elementary, and is definitely a must-do for all Memphians as it is a party! Teams compete for best gravy, best wine, best booth and best powder room. There are also cooking demos, Bocce Ball tournaments, carnival games, grape stomping, volleyball, live music, and so on.
Cost: Daily admission $8-$10
June 6
Metal Museum
If you haven't made it over by now, June 6 is your last chance to hit the Metal Museum's spring after-hours event, Whet Thursday, held the first Thursday of the month from April to June. The June event culminates the season with a pop-up artist market in addition to games on the lawn, food truck fare, lively music, metalsmithing demos, and a gallery talk at 6pm. Guests are also encouraged to explore the grounds, including the breathtaking views of the river and accompanying sunsets.
Cost: Free
June 23
The Columns
The inaugural Craft Food & Wine Festival grew from last year's immensely popular Butcher Board Festival. Now at the much larger Columns, the new iteration will showcase locally produced breads, cheeses, fruit preserves, cured meats and more from 40 vendors. For a better experience, tastings have been split into a pair of two-hour sessions at 4 pm and 6:30 pm. VIP passes allow you to enjoy both tastings, early admission, a lounge, valet parking, exclusive pairings and a swag bag.
Cost: $60-$115
Sign up here for our daily Memphis email and be the first to get all the food/drink/fun in the Blues City.