Hey you. Put on that ugly sweater and make the most of this winter, dammit. To get you through the holidays and start 2019 on the right foot, we have a mix of serious and fun events for you to partake in. Balance is key, so compliment the Nerf Gun Battle Brunch with a day of delivering Meals for MIFA. Then go ahead and stay up late listening to local musicians, but don't forget to check out the performance artists, too. Think about the local food system, tackle local hunger issues, and then, you know, go play a little drag bingo. There's also Elvis' birthday and the International Blues Challenge to look forward to. Looks like winter's gonna be pretty damn fun after all.
Dec 3
Planned Parenthood of Tennessee and North Mississippi (2340 Poplar)
Stop by the midtown health center after hours from 4:30-7:00pm to support your local Planned Parenthood and stock up on feminist holiday gifts for your friends and family at PP's Holiday Market Pop Up Shop. "Mind your own uterus" and "Don't fuck with us; Don't fuck without us" are just a couple of their cheeky merch slogans. They'll have various shirts, sweatshirts, mugs, compact mirrors, free condoms, and more.
Cost: Free
Dec 6
St. Jude Children's Research Hospital at the Marlo Thomas Center for Global Education and Collaboration (262 Danny Thomas)
Join Memphis Tilth for the final installment of their fall film series which showcases films highlighting critical issues affecting our food and farming systems. Dolores is the story of Dolores Huerta -- one of the most important, yet least known, activists in American history. An equal partner in co-founding the first farm workers unions with Cesar Chavez, her enormous contributions have gone largely unrecognized as she continues the fight to this day, at age 87. The event starts at 6:30pm and features an introduction and Q&A by Valentina Henao, a Colombian community leader.
Cost: Free, but you must register in advance
Dec 8
Downtown Memphis
Join Santa's helpers any Saturday in December for a "Holly Jolly Cocktail Tour" led by City Tasting Tours. Enjoy libations from three of the best bars in Downtown Memphis while frolicking around Main Street in ugly sweaters and Santa outfits with friends, family, and complete strangers who all just want to have a good time.
Cost: $45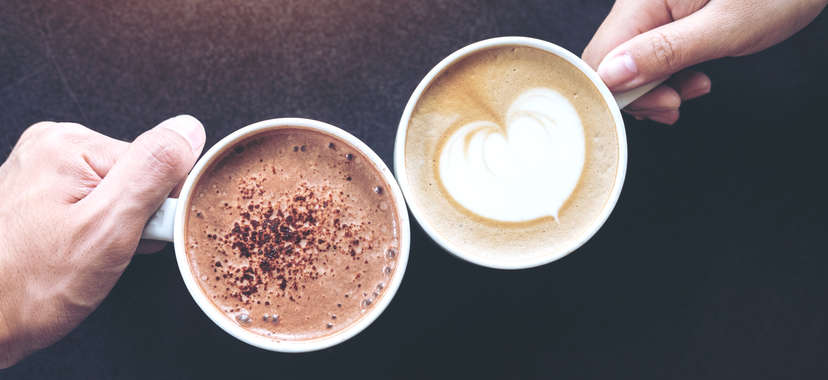 Dec 9
Primas Bakery & Boutique (523 South Main)
The December Tea Party at Primas Bakery is all about Elf! Each ticket includes a platter of Elf-themed treats for two with a selection of tea, coffee, and hot chocolate! Bring your sweetie, your bestie, or a shortie and enjoy the movie from 1:30-3:30pm. Bring home extra cookies and do some holiday shopping while you're at it.
Cost: $25 per couple
Dec 14
Bar DKDC (964 South Cooper)
Local rock star Robby Grant wrote a new holiday song every year for 17 years, often with his son, and then sent it out on a CD to friends and family. Now he skips the CD and plays them live with a full band at his annual holiday show at Bar DKDC. His songs mark the holiday with magical offerings like candy powered sleds, Christmas dragons, and people turning into Christmas trees. "Put a Quarter in the Christmas Vending Machine" is also available on robbygrant.com for $5.
Cost: $10
Dec 15
Stax Museum of American Soul (926 E. McLemore)
Christmas in Soulsville includes making holiday ornaments and gifts for friends and family, followed by the music of Booker T. & the MGs in Studio A from 10am-2pm at the Stax Museum.
Cost: Free
Dec 16
Railgarten (2166 Central)
Leave it to Railgarten to host the City's first ever "Tipsy Nerf Battle Brunch." Why not get decked out in your holiday best and shoot foam bullets at friends and strangers in the giant backyard of a restaurant? There will be plenty of food and drink options for kids and adults. You can BYO equipment, but it must be inspected by staff prior to the event, which runs from 12-2pm. Pro tip: Bring a kid to run around and collect spent ammo.
Cost: Free to enter. $10 per rental. $5 extra ammo.
Dec 18
LBOE (2021 Madison Avenue)
Cerrito Bingo is an institution and throughout the holiday season you can get an extra bingo card just by showing up in an ugly sweater. Even better, you can win a prize if yours is deemed the ugliest. So, round up the fam, or long lost friends, and bingo it up. If you can't make this one at LBOE (7:00-9:00pm), there's two more chances: Dec 21 at Memphis Made (8:00-10:00pm) and Dec 23 at Loflin Yard (5:00-7:00pm).
Cost: Free
Advertisement
Between the holidays and finishing out the year at work, your calendar can fill up fast in the colder months. But whether your winter plans involve heading out to a new bar opening, onto the open road, or to the office, Wrangler has new styles and comfortable fits made for wherever life takes you -- so you won't have to think twice about what to wear.
Dec 23
Sweet Grass Next Door (937 South Cooper)
The weekly "Vinyl & Vermouth" event on Sundays is being transformed for the holidays. Wear your Christmas best (or ugliest), and enjoy your $6 vermouth centric cocktails to the sounds of Christmas pop favorites from 9pm to midnight. Every canned item donated at the event will be matched by Sweet Grass and donated to the Mid-South Food Bank. The goal is 500 cans.
Cost: Free to enter
Dec 25-31
Metropolitan Inter-Faith Association (910 Vance)
If you are looking for a volunteer project between Christmas and New Year's look no further than MIFA's (Metropolitan Inter-Faith Association) Meals on Wheels Program. Volunteers are needed to deliver pre-made meals to homebound senior clients. Christmas morning is an especially festive time to volunteer with loved ones. For information, contact Isaiah Swanson at iswanson@mifa.org or call (901) 529-4521.
Cost: Free
Dec 31
Hi Tone (412 N. Cleveland)
Goner recording artists Quintron & Miss Pussycat don't make it down to Memphis from New Orleans too often, so pairing up with Jack Oblivian for a New Year's Eve rock show is a major win. Quintron utilizes a custom-made Hammond organ/Fender Rhodes synthesizer combo, which he has had custom outfitted to resemble the body of a car, complete with working headlights and a Louisiana license plate which reads "Quintron." He is often accompanied by The Drum Buddy, a rotating, light-activated analog synthesizer, one of many which he has created and manufactured himself. His wife, Miss Pussycat, sings back up, plays maracas and sometimes puts on puppet shows.
Jan 5-8
Graceland (3734 Elvis Presley Boulevard)
Elvis is turning 84, so he needs a little help blowing out all of his birthday candles on January 8. In the days leading up to the big day, Graceland is hosting a myriad of special performances, tours, movie screenings, cocktail parties and whatnot including a special tour of the mansion with Elvis's old pal, Jerry Schilling. Visit the website for details and to purchase tickets.
Cost: Varies
Jan 6
Novel (387 Perkins Extended)
Author Brooks Lamb is currently the conservation projects manager for rural lands at The Land Trust for Tennessee. Join him at Novel for a reading and signing of his book Overton Park: A People's History. Filled with historic photos, the book offers a history of the park from the perspective of those who lived it. Lamb interviewed civil rights activist Johnnie Turner, U.S. Congressman Steve Cohen, artist Martha Kelly and zookeepers Kathy Fay and Richard Meek, among others to learn what the park has meant to them and to discover the transformations they have witnessed.
Cost: Free
Jan 7
TheaterWorks (2085 Monroe)
The Bluff City Liars are hosting improv comedy workshops at TheatreWorks the first Monday of each month, from 6:00-7:00pm. They have over 20+ years of combined improv experience and will be teaching the basics, such as starting and editing scenes, heightening, and various formats. And since performing is such a large part of learning, each workshop will include just that: time to perform!
Cost: Pay what you can
Jan 18
Pink Palace (3050 central)
Now in its sixth year, this event brings together a horde of local and professional craft brewers who are more than happy to educate you on all things beer. This year's beer gurus include Abita, Memphis Made, Earthbound Brewing, Flat Hat Brewing, Mid-South malts, Olive Branch Brewing School and Memphis Brewers' Association. Talk to local brewers, attend guided tasting sessions, or learn through experience with beer goggle challenges and science experiments with beer.
Cost: $35-$65
Jan 20
Crosstown Concourse (1350 Concourse Avenue)
This annual event combines hand-painted bowls from artisans, educators, and others with delicious soups from local restaurants to raise money to fight hunger. Each guest chooses a bowl to take home as a reminder of the bowls that go empty in the Memphis area, as well as the inspiring work being done in our community to fight hunger.
Cost: TBA
Jan 22-26
The 2019 International Blues Challenge (IBC) opens Tuesday, January 22nd with the International Showcase. Quarterfinals and semifinals take place Wednesday-Friday (Jan 23-25). Finals will be held Saturday, January 26th at the historic Orpheum Theatre. Throughout the week you can enjoy panels, workshops, masterclasses, and more. To get the most blues for your buck, buy a $10 wristband and club hop down Beale Street during the quarterfinal round on Wednesday.
Cost: $10 (events)-$100 (package deals)
Jan 26
Blind Bear (119 S. Main)
"The world's most comfortable bar crawl" has come to Memphis. Wear a onesie and travel in a group from bar to bar taking advantage of special drink specials. Each group has a guide and a videographer to capture the fun. Swag includes free LED wristband, glasses, and pacifier.
Cost: $15-$20 per person
Feb 2
Crosstown Concourse (1350 Crosstown Avenue)
Funds raised through the Crosstown 10K will benefit Church Health. Founded in 1987, Church Health is the largest non-profit healthcare organization of its kind in the United States, serving more than 70,000 working uninsured patients since opening. Church Health will host post-race activities inside Crosstown Concourse, featuring Church Health's wellness and healthcare services, kids' activities and food and beverage samples from the Church Health Kitchen, and more.
Cost: $35-$50
Feb 10
Dru's Place (1474 Madison)
Join the Mystic Krewe of Pegasus for a few rounds of drag bingo with a little dazzle added in here and there. They'll have auctions, jello shooters, pies and more. Join hosts Allysun Wunderland and Imagene Azengraber as they host a fun filled evening of bingo for a great cause: the TEP (Tennessee Equality Project) Foundation and Special Olympics of Greater Memphis.
Cost: $25 for a packet of 12. Total of 12 bingo rounds played three cards a game.
March 1
Orpheum Theater (203 South Main Street)
The Price Is Right Live interactive stage show is coming to the Orpheum. Prizes may include appliances, vacations and possibly a new car. If you're a fan of the TV show, you'll want to check out this live, on-stage version of the show which features all of the classic games including the Showcase Showdown.
Cost: $40-$75
Sign up here for our daily Memphis email and be the first to get all the food/drink/fun in the Blues City.