15 Memphis New Year's Resolutions
Some might argue that New Year's resolutions are silly at best, futile at worst. Well let's try to be a little more positive in 2016, OK? Here are 15 things Memphians can work on next year.
Courtesy of Get Off Our Lawn
1. We resolve to get off the damn lawn
Seriously, the Zoo can't promise its members free parking unless they chip in and build a damn garage, make a shuttle happen, or just simply encourage visitors to park in the hundreds of free spots in and around the park.
 
2. We resolve to ask for a grocery store that Midtowners can love
The stores colloquially called "Death Kroger" (Union), "The Kroger formerly known as Kroghetto" (Cleveland), and "Murder Kroger" (Highland) aren't cutting it, and we can't afford Fresh Market on the reg.
 
3. We resolve to further embrace Memphis beer
We have four local breweries now and an ever changing landscape of beers to choose from.
Courtesy of Overton Park Conservancy
4. We resolve to ride our bikes (or someone else's)
Bike lanes, greenlines, the Harahan Bridge project -- what are you waiting for?
 
5. We resolve to figure out what that handle on the steering wheel does
They're called blinkers?
 
6. We resolve to stop staring at our phones
#MoreSocialLessMedia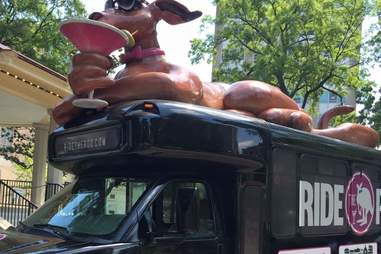 7. We resolve to support public transportation
Start with a dance party on the Roo.
 
8. We resolve to petition JT to perform with the Grizzlies Grannies
Seriously, this needs to happen.
 
9. We resolve to continue rooting for the Grizzlies
Even if the Grit-n-Grind era is over, and even if we take a step back from where we've been the past several years, at least do it for Vince Carter.
 
10. We resolve to go to more shows
Yes, even when they start after 10pm.
 
11. We resolve to go to the art opening
Even if you are tired from last night.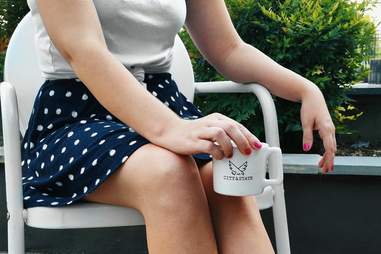 Courtesy of City & State
12. We resolve to get our coffee at City & State, Otherlands, Café Eclectic
... basically anywhere except in a Target or where you can watch Union Ave traffic go by.
 
13. We resolve to get involved
Wearing a Choose 901 T-shirt is nice, but volunteering time and/or donating money to one of our many worthy causes is really nice.
Courtesy of Central BBQ
14. We resolve to eat more veggies
It can't just be cole slaw on your BBQ sammie.
 
15. We resolve to vote
We can't all live in Central Gardens where the voting polls have a bake sale, but partaking in the political process is pretty sweet.
Sign up here for our daily Memphis email and be the first to get all the food/drink/fun in the Blues City.
Stacey Greenberg lives in Cooper-Young with her two sons. She's got a personal list of resolutions that's a mile long. She's the author of the award winning blog, Dining with Monkeys.