Normally you make excellent life choices, like leaving a little early to beat 5 o'clock traffic, ducking through an underpass to avoid waiting on the longest train in history, or catching a free concert at the Levitt Shell. Then there are those (hopefully) rare occasions when you're off your game and make not only bad decisions, but the absolute worst decisions you could possibly make in Memphis.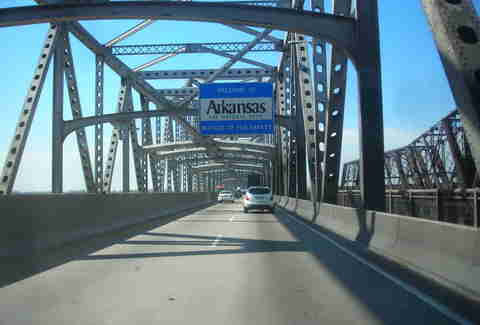 Accidentally exiting onto the Hernando de Soto Bridge
Welcome to Arkansas!
 
Attempting to drink a Silky's Diver alone
You'll most certainly do something embarrassing or illegal. Or both.
 
Assuming Memphis drivers know how to use blinkers
They don't.
Going to the Memphis Zoo on Free Tuesday
Too many people. Not enough animals.
 
Expecting a no-rain forecast for Memphis in May
It's nicknamed "Memphis in Mud" for a reason.
 
Comcast
It's the bane of every Memphian's existence.
Ending up at Printers Alley
If it's 4am and you're still trying to party, maybe you should rethink your priorities.
 
Arguing that Nashville is better than Memphis
Nashville knows nothing about grit and grind. Don't get us started.
 
Ordering a deep-fried Snickers from Ubee's at 2am
The place does deliver until 3am. Actually, maybe this is a good decision.
Staying in a hotel near Graceland
Just don't.
 
Paying a "parking attendant" to park in a metered spot Downtown
They don't work here.
Jumping in the Mississippi River
It's tempting, we know, but the mighty muddy river's current will pull you under.
 
Going out for bread and milk during an "ice storm"
If there's a half-inch of ice on the roads, apparently these are the two essential, life-saving grocery items Memphians need.
Asking for a menu at Earnestine & Hazel's
You have one option.
 
Smoking weed in Overton Park on 4/20
It's not the '90s anymore. You must want to get arrested.
 
Never seeing a movie at the Summer Drive-In
Weather permitting, it's way better than an indoor theater.
Trying to explain how the Pyramid ended up housing a Bass Pro
We don't get it either.
 
Not rooting for the Grizzlies
FIRST TEAM ALL DEFENSE! Memphis vs Errrbody!
Only ever trying Rendezvous' ribs
The dry rub is amazing, but there are other juicier, fall-off-the-bonier ribs in the city.
 
Flashing your boobs on Beale
It's not Bourbon St, and you might get a ticket.
Sign up here for our daily Memphis email and be the first to get all the food/drink/fun in the Blues City.
Sarah Williams is a freelance writer for Thrillist who certainly never makes bad decisions. She doesn't do Twitter, but you can follow her to the Summer Drive-In.