Almost exclusively sent by tourists and Miami newcomers who haven't yet figured out the DEA definitely isn't tracking their text messages.
Typically on a Saturday morning. Can be used to refer to anywhere in Central Florida, and possibly the Keys.
Probably just sat down for that 9pm reservation at Prime 112.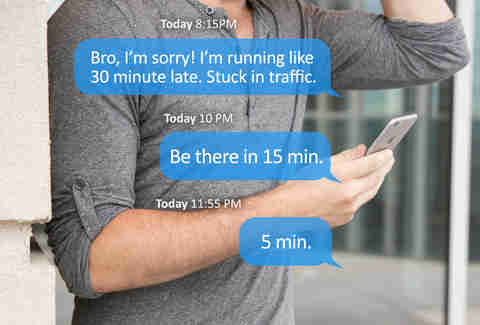 The first? Sent from their living room. The second one? Still hasn't left their house. You will not hear from this person until next weekend, when this won't even be mentioned, let alone there be any hard feelings.
He will also require $200 in cash 'til Monday.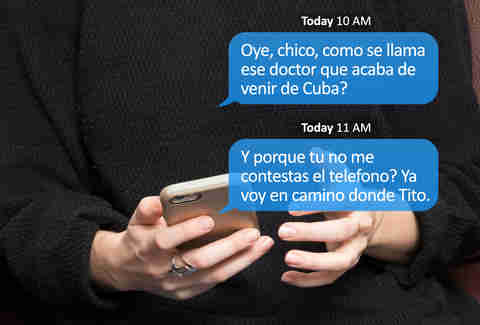 The best part: you don't speak Spanish. Or even know this person.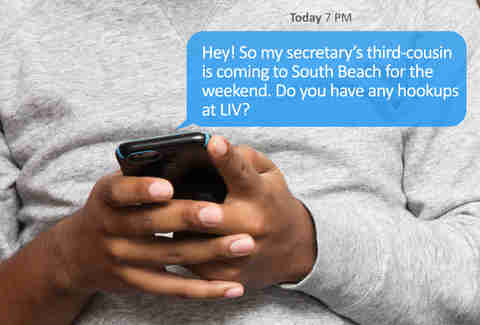 Because clearly all 2.8 million people in Dade County have a boy who works the door.
Also, Nati's and Christy's.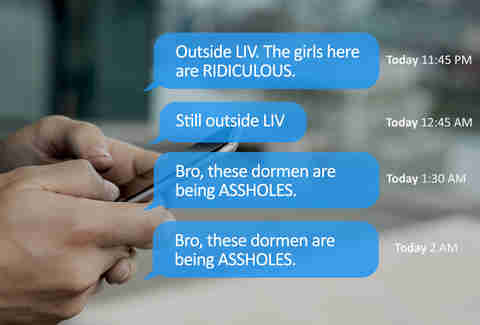 You, of course, were smart enough to stay home.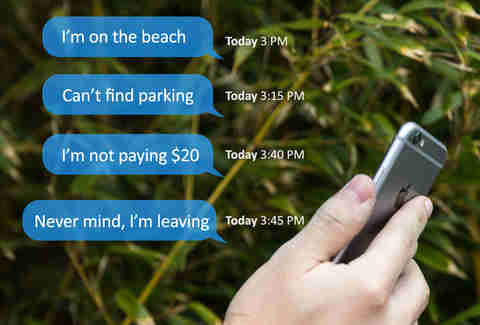 That's why you told them to get there at 1pm.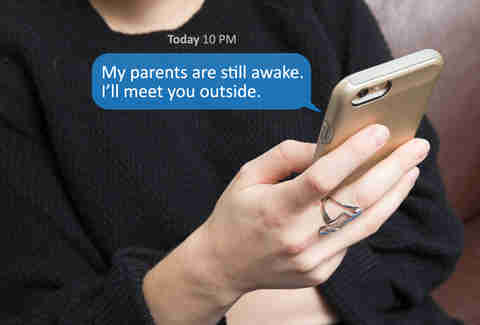 Received by people OTHER than high schoolers. Sent from people over 30.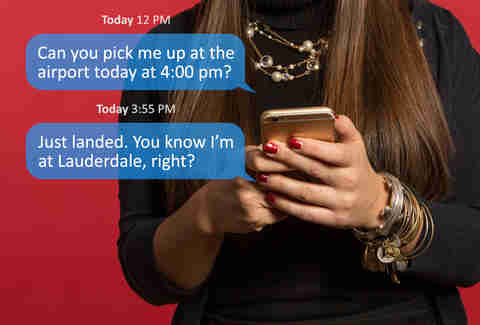 I hope Spirit charged you for oxygen.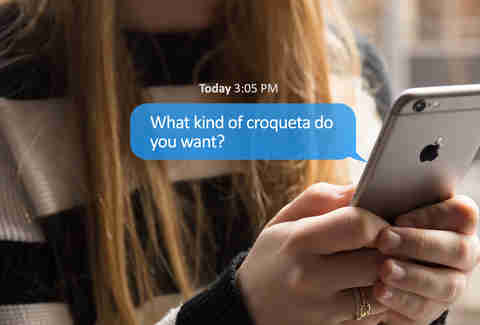 The answer is always ham.
If you haven't been arrested, then your friend has.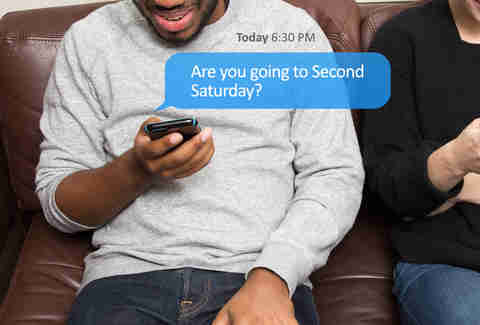 Every girl at some point in her Miami life.  
Sign up here for our daily Miami email and be the first to get all the food/drink/fun in town.
Matt Meltzer is a Thrillist staff writer and knows you're lying when you say you hit traffic. So cut the BS and follow him on Twitter @mmeltrez