You feel a little cheated this year, don't you? Like the perpetual rain and blistering humidity didn't actually let up until January, and... well, would you look at that? All of a sudden it's June, which means back to daily precipitation and uncomfortable heat. But that's no reason to dread the coming summer. In addition to enjoying air conditioning, showering four times a day, and rushing to Home Depot every time the TV tells you there's a hurricane, here are all the things you should be doing... in case you missed it.
Recommended Video
Chow Down on This Quadruple Stack Burger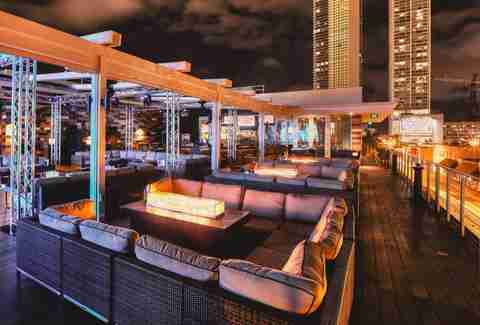 If you're going to brave the heat, you may as well be on a rooftop with a piña colada in your hand, the breeze in your hair, and the sun seemingly 2ft away from your face.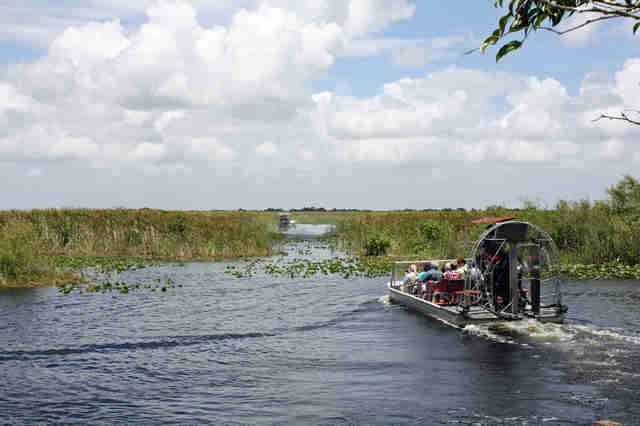 There's a lot more to do than hit up South Beach and LIV. And most of it isn't even that expensive.
From the best rooftops to hit, to the best places to day drink and actually find a good table, this is something you do not want to miss.
No matter what 'hood you're in, we've got your back.
Sometimes the rooftops get packed. When that happens, try a patio. Hey, at least the sun will feel like it's a whopping 5ft away from your face way down there!
Boat people are at least 10 times cooler than landlubbers. It's a well-known, widely accepted fact.
Even Marilyn Manson will be playing in Miami this year. Also UB40… but not with each other, unfortunately.
The beach is a viable option… but it's also going to attract a million other people looking to cool off. Try these other options instead.
Sign up here for our daily Miami email and be the first to get all the food/drink/fun in town.