Fall is the most beautiful time of the year in many places around the world, and South Florida is no exception. That said, in Miami it's also an incredibly weird time, mostly because we don't know what to do between Miami Spice and Art Basel -- save for Thanksgiving when we roast pigs instead of turkeys.
Lucky for us, the Magic City is packed with must-do events that keep the season as fun as its hurricanes are terrifying. From a month of dining deals and Oktoberfest, to Halloween parties and a Caribbean carnival, here's everything you can't miss in Miami this fall.
Recommended Video
Spinach and Artichoke Dip Pizza, the Ultimate Party Appetizer
SEPTEMBER
August 1 - September 30
Everywhere
September is the last month of Miami Spice, when Miami's best (and usually most expensive) restaurants whip up three-course lunch, brunch and dinner menus you can actually afford. It's the perfect way to convince that new Bumble swipe you're a big shot, at least until October, when you start making her Hamburger Helper in your Brickell apartment.
Cost: $23 for lunch and brunch, $39 for dinner
September 8
Soho Studios
Not that we're biased, but this Thrillist event is pretty delicious. Attendees double as judges, so don't think you can just come and have fun. No, no, no -- we expect you to eat tacos and drink tequila cocktails from over 10 chefs and mixologists, and then tell us your favorites so we can name a winner. Tough job, huh?
Cost: Admission starts at $39
September 11
Gramps
As a bar, Gramps has many talents, most famously pizza nights, cheap beer, and drag queen bingo -- so let's just say it's a place where you can learn a lot. And knowledge is exactly what you need at the Third Annual PACE Miami Trivia Night (6:30 to 9:30pm). There'll be a bartender competition, food and drink discounts, and of course a Miami-themed quiz, which is hosted by Billy Corben and benefits the PACE Center for Girls.
Cost: $20
September 12
Ziff Ballet Opera House
Love her or hate her, this Chicagoan redhead sure knows how to make people laugh -- which is a good job, because y'know, her career kind of depends on it. Griffin's Laugh Your Head Off World Tour is coming to Miami, and getting tickets is the only way to see first-hand whether or not she ends up on the news the next day.
Cost: Tickets start at $39.50
September 14 - September 23
Multiple locations
The 22nd Brazilian Film Festival (BRAFF) is coming to town, which means 10 days of short and feature-length films all made in Brazil. On the last night, the lauded Bye Bye Brasil will be projected onto the wall of the New World Center's SoundScape Park, but only after DJ Lupa comes out and makes it extra "Miami" first.
Cost: FREE
September 15
Fillmore Miami Beach
In case you haven't heard, the Englishman in New York and Mr. Boombastic have collaborated on an album (44/876), and now they're bringing the reggae-lite live show to Miami. Who, you might ask, decided to limit them to one night only? It Wasn't Me.
Cost: Tickets start at $104.25
September 20 - September 22
Miami Beach Cinematheque
Miamians who like movies and fashion (so that's just about everyone) are in luck: The Miami Fashion Film Festival screens a series of documentaries, short films and fashion movie classics for three days on Miami Beach.
Cost: Varies
September 21
Ziff Ballet Opera House
You might have heard of this guy -- as, well, Jerry Seinfeld in Seinfeld, and also as that guy who drove around in a car with Obama getting coffee. At 7pm on September 21, you can catch real-life Jerry Seinfeld in Miami on his Seinfeld Live tour.  
Cost: Tickets start at $72.50
September 27 - October 7
Multiple locations
Coral Gables' own bierhaus, Fritz & Franz, knows how to fill a good boot at any time of year, but it goes next level for Oktoberfest. This 11-day celebration of all things German (well, beer, food, and music at least) features a themed garden, traditional food, yodeling and bratwurst-eating contests (not at the same time), and a charity raffle. For the first time ever, it will also join forces with a new Oktoberfest celebration at Jungle Island. Prost!
Cost: FREE
OCTOBER
October 4
Hyatt Regency & James L. Knight Center
Miami foodies love this event, and for good reason: It brings together over 50 of Miami's top restaurants (all with food samples), an open bar for VIP-ticket holders, and a fiery chef battle, complete with plenty of trash-talk. The winner of the battle gets the coveted "Skillet of Excellence," as well as bragging rights until next year's competition.
Cost: Tickets start at $40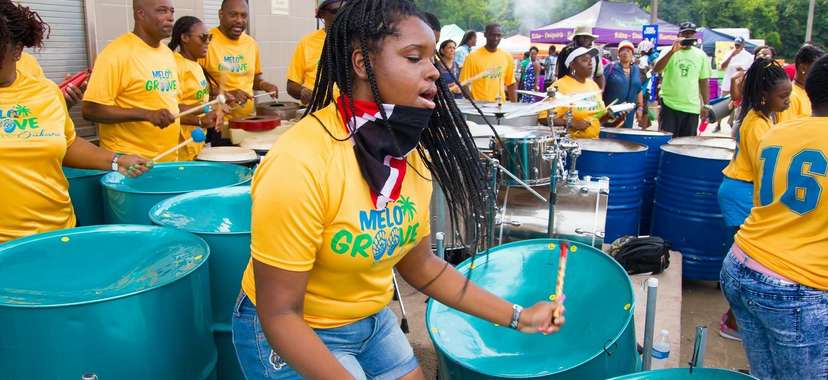 October 7th
Miami-Dade County Fairgrounds
There's no festival more perfect for Miami than the totally OTT Caribbean carnival, which starts with 20 masquerade bands parading through the same place you ride questionable Youth Fair roller coasters. Expect 50,000 people in glittered headdresses, steel drums, live Soca and Caribbean food.
Cost: Tickets start at $30
October 11 - October 12
Mana Wynwood
Ask any business guru (at least those already invested) and they'll tell you that blockchain is quickly becoming the new normal -- now, lucky for us Miamians, they're even going to explain how it works. The Blockchain Shift℠ 2018 Crypto Conference is bringing two days of expert speakers, panelists, and Anthony Scaramucci to Miami's tech hub, Wynwood. A slew of congressmen, tech bros, and celebs will tell you how crypto can make you nearly as rich as they are (in theory), and when darkness falls Mana will transform into an Ibiza-style nightclub.
Cost: Varies; get 10% off with the code LYON10
October 12
Hard Rock Stadium
Peru vs. Chile is one of the biggest rivalries in South America, and it's going down right here in Miami at 8pm. Go for the game OR just to watch a lot of pumped-up men scream, kick each other, and fall on the field. We're talking about the fans, by the way.
Cost: Tickets start at $35
October 13
Bayfront Park
It's that time of year again! October is Breast Cancer Awareness month, and for this 5K event, South Floridians wake up early for the 6:30am start, cover themselves in obnoxious amounts of pink, and walk (or run) to support the cause. All proceeds go towards breast cancer education, screening, and treatment, as well as the Susan G. Komen® National Research and LOCAL Grants Program.
Cost: Registration fees start at $25
October 13
HistoryMiami
Celebrate everything that makes Miami magical (and ever so slightly weird) with a jam-packed day of music, dance, local food, and art for Miamians of all ages.
Cost: FREE
October 13
Peacock Park
Put out the schnitzel, it's time to kitzel. Coconut Grove's annual Oktoberfest schindig is back with the largest beer festival in South Florida, complete with unlimited samples of over 500 local craft beers, food tastings, live music, old-school video games, and more. Grovetoberfest will run from 2-7pm.
Cost: Tickets start at $44
October 16 - October 20
South Beach
There's a whole lot of stuff going down at the 6th Annual South Beach Seafood Festival: a Jack Daniels Club with live music and a basketball court, life-size beach games, cooking classes from Norman Van Aiken, a week of fancy dinners, Cadillacs, open bar, intense chef showdowns, and a VIP area with yoga sessions and a Woodford Reserve speakeasy-styled bar. All in, you can expect over 70 seafood dishes from 22 of Miami's best restaurants. We suggest Uber-ing. And naps.
Cost: GA tickets start at $45, VIP is $150
Earn your wings at Kitetober Fest
October 20 - October 21
Haulover Park
Head to Haulover Park from noon to 5pm on either day, and you can build a kite, fly your own, or watch other people send 150-foot-long ribbons sweeping across the sky.
Cost: FREE
October 27
Lummus Park
On South Beach, it's not uncommon to be freaked out by what you see -- at least on Halloween it's done on purpose. For the ninth year in a row, The Little Lighthouse Foundation will host South Beach's biggest Halloween bash, "Nightmare on the Beach" -- not to be confused with your last Saturday at Cameo -- with top-shelf open bar, food from top restaurants, and lots of live music. Don't forget to dress the part! The theme is Prom Night: A Night to Dismember.
Cost: TBD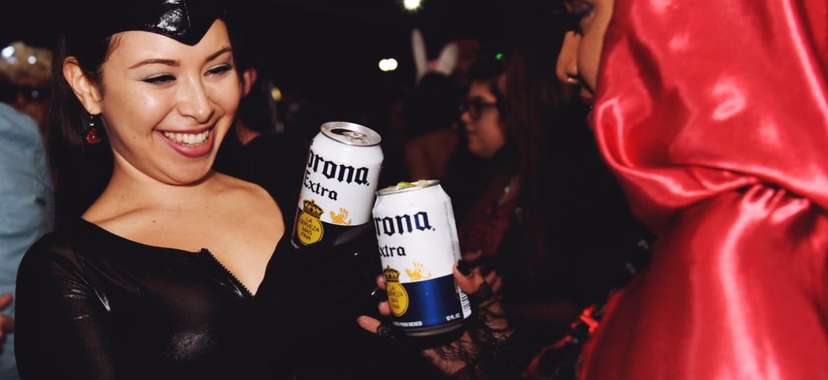 October 31
Mana Wynwood Lots
Wynwood can be a strange place, which makes it the perfect locale for a killer party on the creepiest night of the year. On Halloween itself, head to Mana Wynwood for its annual HalloWYN Block Party, loaded with food trucks, bars, outrageous costumes, and all that welcomed Wynwood weirdness.
Cost: FREE
NOVEMBER
November 7 - November 11
Wynwood
Sponsored by Whole Foods, the annual Seed Food & Wine Week has gained fame as the first-ever plant-based food and wine festival in America. It includes a fun-filled week of fancy dinners, garden parties, a Southern brunch, cocktails, and an outdoor food and wine festival -- all absolutely 100% vegan. Add to that a program of films, wellness events, organic body care, clothing, and yoga, and you've got just about everything that makes a vegan smile.
Cost: Varies
November 10
Museum of Contemporary Art (MOCA) Plaza
This craft beer festival brings together the best Florida's breweries, coupled with educational brewing seminars, food trucks, live music, and, well, a lot of beer. All proceeds benefit Florida International University's beer class, which the administration tries to legitimize by calling it "Brewing Science."
Cost: Tickets start at $40  
November 11 - November 18
Miami Dade College – Wolfson Campus
The Miami Book Fair is a celebration of reading that gets bigger and better every year. In 2018, there are seven full days of live readings, a street fair, and a slew of celebrity guests and speakers, which in the past have included Dan Rather, Patti Smith, and even the former BROTUS, Joe Biden.
Cost: Varies
November 24
American Airlines Arena
Rocket Man himself is back in South Florida for his Farewell Yellow Brick Road tour, and he's bringing 50 years of hits like "Your Song" and "I'm Still Standing" with him. The legendary Elton John is doing 300 shows over three years for his last tour ever, so please, hold me closer, Tiny Dancer.
Cost: Tickets start at $103
DECEMBER
December 1
African Heritage Cultural Arts Center (AHCAC)
This Basel-inspired event comes with a whole lotta soul power. Taking place from 2-6pm, the festival will feature art exhibitions, an outdoor stage with live blues, and a competitive BBQ challenge with four categories (Best BBQ, Best Hamburgers, Best Mac n' Cheese and Best Baked Beans) judged by community leaders.
Cost: FREE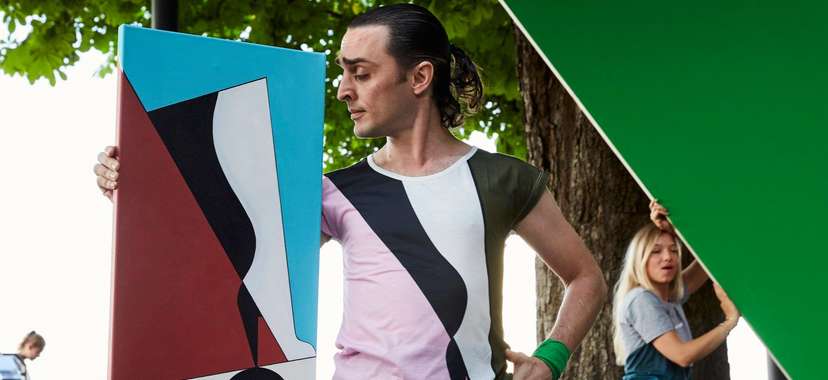 December 6 - December 9
Everywhere
Because when else can you spend $6 million on a crayon drawing and watch a 4am sex show on the same day? Art Basel might be the anchor, but its annual appearance in Miami Beach has spurred a long weekend of satellite art fairs, celebrity events, parties, pop-up nightclubs, and more. Anything goes here, so let's all gather round, indulge our inner artist, and push some personal boundaries.  
Cost: Varies
December 6 - December 9
HistoryMiami Museum
Tagging on to the Art Basel fun, the Miami Street Photography Festival is three days of photo exhibitions, workshops, photographer-led lectures and other events from emerging international photographers who capture the best of everyday life.
Cost: FREE
December 14
Deering Estate
This annual festivity brings an early round of holiday cheer to Miami. And by "cheer," we mean fancy hors d'oeuvres and desserts from South Florida's finest caterers, martinis, beer, wine, and the historic Deering Estate transformed into a twinkling Christmas wonderland.
Cost: $75 for members, $100 for non-members
Sign up here for our daily Miami email and be the first to get all the food/drink/fun in town.