When fall hits the tip of Florida, we might not get changing leaves and sweater weather but we do get less tourists, lots of stone crabs, and most importantly...fewer hurricanes. Plus in Miami, we know how to have fun no matter how cool (or not) it is outside. From seafood and beer festivals to pre-Super Bowl festivities, Carnival ragers, sexy pool parties, America's largest book fair and more, here are all the must-do events you won't want to miss in South Florida this fall.
Now through September 22
Various locations
For the first time ever, Miami's northern neighbor is hosting a week dedicated to America's favorite beverage: beer. Appropriately named Greater Fort Lauderdale Beer Week, this seven-day brewfest will bring together 20+ local breweries, bars and restaurants from Broward County's craft beer scene. Stop by spots like American Icon Brewery Kitchen & Taproom, Funky Buddha, LauderAle and more for food and drink specials, or hop on a brew bus tour or a bar crawl and try them all. For the fancier among us, there are also brewmaster dinners and craft beer and cheese pairings. So put your pinkies up and chug. 
Cost: Varies by event 
Now through September 30
Various locations
This two-month promotion still has a couple weeks to go! If you've ever wanted to try Miami's expensive restaurants, now is the time to do it. During Miami Spice, 200+ of the city's top restaurants offer three-course lunches, brunches and dinners at set (and very much reduced) prices.   
Cost: $23 for lunch/brunch; $39 for dinner
September 28 - February 9
HistoryMiami Museum
The Super Bowl is coming to Miami! And to get fans pumped up, the HistoryMiami Museum is launching America's largest and most comprehensive football exhibit, Gridiron Glory: The Best of the Pro Football Hall of Fame. Taking viewers all the way back to the sport's early days, the 6,000-square-foot exhibit will feature 200+ football artifacts (like the Vince Lombardi Trophy), rare photographs, one-of-a-kind documents (like Tom Brady's draft card), spectacular NFL footage and interactive displays. And if you think there won't be an entire section dedicated to the Miami Dolphins…think again. We are Miami, after all. 
Cost: Admission starts at $10
October 1 - November 30
Various locations
Whoever said you couldn't stay entertained in Miami, has clearly…never been to Miami. There's always tons to do but in the fall, you can do these things for a deal. Brought to us by the same team behind Miami Spice, Miami Entertainment Months is a two-month promotion with discounts on everything from brewery tastings and movie screenings to shopping, dance, theater and even Miami's famous nightclub scene. So go shake what your mama gave ya, and don't stress about paying for it.
Cost: Varies by event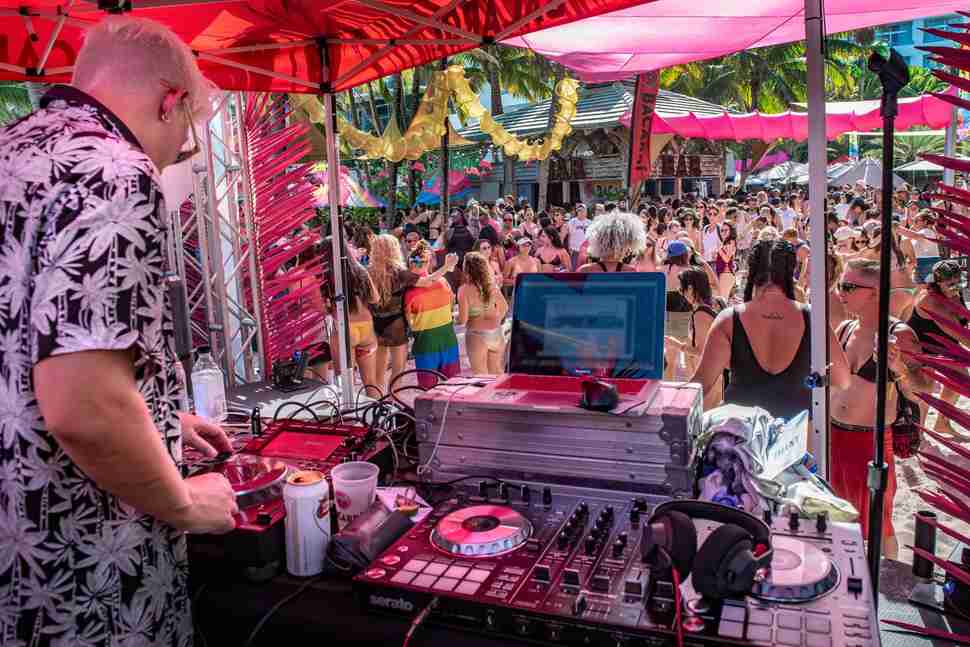 October 3 - 6
Various locations
This four-day celebration is the largest gay women's charity event in the country. And no matter who you love, it's not to be missed. Aqua Girl features live music, sexy pool parties, a swanky cocktail reception, club nights and more, all at some of Miami's hottest hotels and bars. You can feel good about your partying too because proceeds benefit gay, bisexual and transgender women through the Aqua Foundation for Women. 
Cost: $15-$175
October 5 - 13
Central Broward Regional Park & Miami-Dade County Fairgrounds
With South Florida's huge Caribbean and South American influence, you better believe Carnival is a big deal. Every October, thousands of fête lovers descend on Miami-Dade and Broward County in glittery costumes, ready to "mas," "j'ouvert," dance to nonstop soca music, parade, eat good Caribbean food, drink strong island cocktails, and toast to "de road." Won't you join them?
Cost: Varies by event
October 5 - January 8
Jungle Island 
This fall, Jungle Island will light up the night with its first-ever Luminosa, a Chinese lantern festival spread over 13 acres that tells the story of the "jungle" that is Miami. Modeled in the Buddhist tradition, this festival will have everything you could ask for including giant orchids and flowers, cassowaries, parrots, glowing jellyfish, rare animals and more, all LED-lit and made out of delicate Chinese silks. And in true Miami tradition, there will be a 20-foot wall covered in Chinese graffiti. Ah, tradition.
Cost: Tickets start at $31 and can be purchased here.
October 5 - Spring 2020
ARTECHOUSE Miami
ARTECHOUSE Miami, a one-of-a-kind digital art gallery in Miami Beach, will kick off October with Infinite Space, an exhibition that blurs the lines between man and machine by a guy who is probably the most qualified to do it: Refik Anadol, Google's former artist-in-residence. Some things to expect: a mirrored room you have to wear shoe covers in, another mirrored room with a light show, live video from the International Space Station turned into live art -- and a really, really trippy day in Miami Beach.
Cost: Tickets start at $17 and can be purchased here.
October 11 - 13 & October 18 - 20 
German American Social Club 
Considering the Miami branch of the German American Social Club has thrown the longest continually-running Oktoberfest in the nation (since 1958!), we think it's safe to say they know how to throw a good party. This year, grab the whole family and join the fun for two back-to-back weekends of German beer, pretzels, actual German people, games, carnival rides, music, kids activities and more. 
Cost: Tickets start at $10 and can be purchased at the door.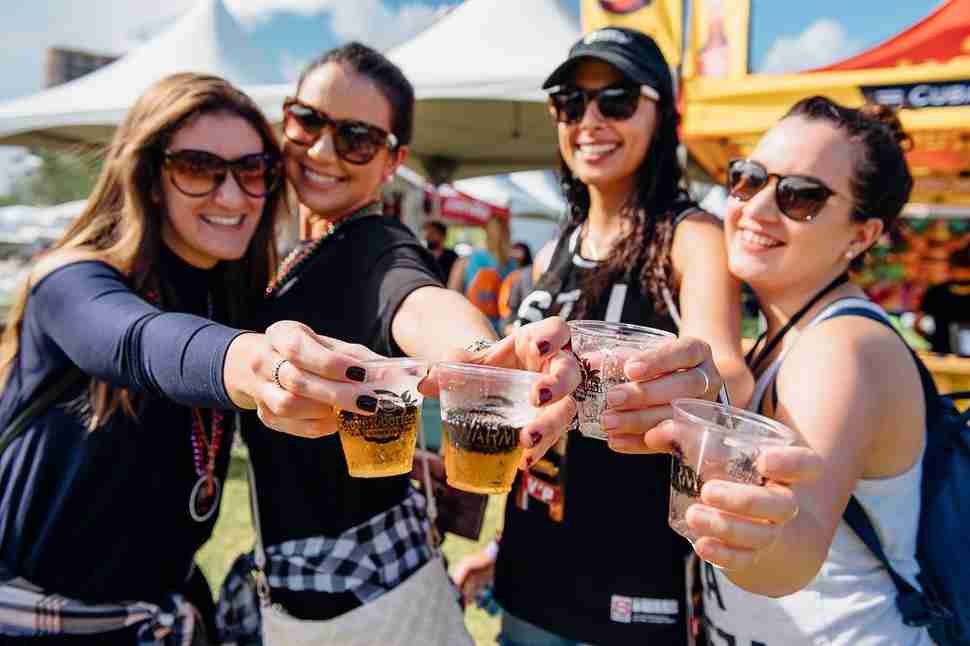 October 12
Regatta Park
Why celebrate Oktoberfest once when you could celebrate it twice? In honor of everyone's favorite German event, the Magic City plays host to the largest craft brew festival in Florida. Named after the neighborhood it calls home (Coconut Grove), Grovetoberfest invites the masses to partake in unlimited samples of 400+ local, regional, exotic and rare beers as well as lawn games, live music, food trucks and more. 
Cost: Tickets start at $44 and can be purchased here.
October 12
Bayfront Park
On one Saturday every October, thousands of South Floridians wake up before dawn, wear obnoxious amounts of pink, and meet at Bayfront Park to walk/run/crawl a 5K for a good cause. The Susan G. Komen Race for the Cure/More Than Pink Walk takes place all over the country, and is the single largest fundraiser for breast cancer research. Just by signing up, you could change a life. 
Cost: Registration starts at $15 and can be purchased here.
October 19 - 20
Miami Marine Stadium
If you really like seafood, the South Florida Seafood Festival is for you. You can look at it, eat it, watch chefs cook it, attempt to cook it yourself, drink to it, buy it, dance near it, try what Miami's hottest restaurants are doing with it, let your kids get drawings of it painted on their faces and more. What else do you need?
Cost: Tickets start at $14 and can be purchased here.
October 20
AmericanAirlines Arena
Post Malone is taking to the road for his Runaway Tour, and he's making a stop in Miami along the way. Swae Lee and Tyla Yaweh will open for the singer/rapper, who will perform hits like "Wow,"  "Sunflower" and "Goodbyes," and then probably get a tattoo after.
Cost: Tickets start at $79.50 and can be purchased here.
October 22 - 26
Various locations
Didn't get enough seafood at the South Florida Seafood Festival? Head to Ocean Drive two days later for South Beach Seafood Week. Designed to kick off stone crab season (a.k.a. Christmas in Miami), this chic week of all things fish and crustaceans will include four days of pop-up cafes, fresh seafood, open bars, live music, culinary demonstrations by the Magic City's best chefs and so much more. The main event takes place Saturday at Lummus Park.
Cost: Tickets start at $49 and can be purchased here.
October 23
Lincoln Eatery
Head to this casual Miami Beach food hall for a glitzy, one-night-only gala! Created to raise money for the Parkinson's Foundation, this star-studded night will include cuisine by Food Network star/honorary chair Aarón Sánchez, Sue Torres, John Mooney, James Tahhan, Stephan Pyles and Miami-based Michael Schwartz. Starting at 7pm, the event will honor two standout stars living with Parkinson's disease: Zarela Martinez (chef, restaurateur, cookbook author and TV personality) and Mindy McIlroy (president of Terranova Corporation, the development firm behind Lincoln Eatery). Guests of the evening will get live music, a chance to mingle with the celebrity chefs, and food from current Lincoln Eatery tenants TYO Sushi, Marble & Rye, Maditerranean, Smoke'd, Chill-N, Manhattan Paletas and XO Espresso Bar.
Cost: Tickets start at $250 and can be purchased here.
October 30 - November 3  
Various locations
Fort Lauderdale is lovingly called the "Yachting Capital of the World," and its annual International Boat Show shows why. Back for its 60th year, this year's walkaround event will put hundreds of the most jaw-dropping new and old yachts, nautical accessories and even exotic cars on display for enthusiasts to gawk at up close. Pro tip: Snag a comfy table or birdcage at Shooters Waterfront and you can see those same ritzy yachts and cars from a cushioned chair, with a cocktail. 
Cost: Tickets for the International Boat Show start at $34 per adult and can be purchased here; Shooters is free admission.
October 31
Wynwood Marketplace
This Halloween, Fireball Cinnamon Whiskey and Modelo are hosting Wynwood's official Halloween block party known as HalloWYN. The best part? It's FREE. Running from 7pm to late, there will be a "dragon's den" with caged dancers and fire spinners, live DJs, a spooky marketplace, 20+ food trucks and Fireball cocktails that are literally on fire. In true Miami fashion, you'll need to dress to impress -- but this time, we mean in costume. A costume contest will start at 8pm and two winners will get $100. 
Cost: Free
November 1 - 10
Miami Beach Convention Center
Calling all car enthusiasts! Have a dream car? Come to the 49th annual Miami International Auto Show and chances are you'll find it. See hundreds of cars, trucks, SUVs and motorcycles from 1940s Havana classics to new models that haven't even been released yet. For a real treat, don't miss the Ride & Drive, where you can pick your favorite new car or truck and take it for a spin.
Cost: Tickets start at $15 and can be purchased here.
November 2
Virginia Key Beach Park 
Hosted by Miami's Vanessa James Media, this first-ever Caribbean-inspired event is taking Miami by storm! Spend six hours on beautiful Virginia Key, where you'll eat food from the Caribbean's buzziest chefs, drink tropical cocktails from Miami's best bartenders, learn about wine from top sommeliers, play games, win prizes and fête with masqueraders to international DJs and live steelpan orchestras. 
Cost: Tickets are priced at $105 and can be purchased here.
November 7 - 10 
Various locations
Whether you're fully immersed in the plant-based lifestyle or you just discovered the Impossible Burger and found it tolerable, check out Seed Food & Wine Week. Dedicated to all things plant-based and sustainable, this four-day festival comes with a grand tasting event, America's first and only plant-based burger battle, seminars, breakfast yoga classes and this year, even a new Friday night taco tailgate. Just leave the bacon at home.
Cost: Varies by event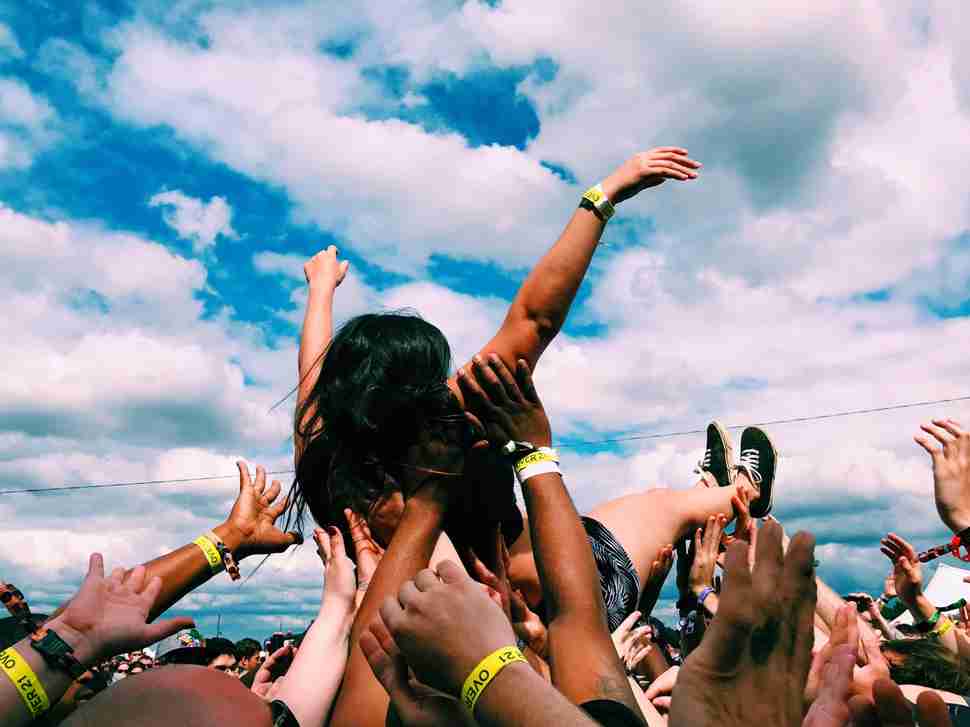 November 8 - 10
South Beach 
This festival is one of the most diverse and collaborative music events in the world, bringing together 11 different music genres over three nights. And that's not all it's mixing up. Along with a lineup that includes everyone from Daddy Yankee and T-Pain to Jack Johnson, SPAM Allstars, Juanes and Ben Folds, there are also health and wellness as well as food and sustainability components. Let's make it weird, Miami. 
Cost: Tickets start at $98 and can be purchased here.
November 17
Homestead-Miami Speedway
And we mean that literally. NASCAR's 2019 is closing with a heart-pumping season finale: the 400-mile Ford EcoBoost 400. We repeat: that's 267 laps.
Cost: Tickets start at $55 and can be purchased here.
November 17 - 24
Miami Dade College
Miami always tries to prove it's MORE than just beaches and bachelorette parties, and we're convinced that's why it hosts the country's largest book fair each November. Spread over eight days, the Miami Book Fair typically draws a who's who of famous faces and literary geniuses. Past speakers have included Supreme Court Justice Sonia Sotomayor, Joe Biden, and twins Barbara and Jenna Bush.
Cost: Varies by event
Sign up here for our daily Miami email and be the first to get all the food/drink/fun in town.