Ah, summer in Miami. Beautiful people, pool parties, beach days -- and a whole lotta tourists with hurricane anxiety. Fortunately us locals are used to it all, so we've maintained our "We live where you vacation" status by coming up with a schedule of must-do summer events that are going to make our Instagram friends more jealous than ever. From stadium concerts and Shakespeare festivals, to America's Birthday Bash and a comic-con, here are all the best things to do this summer in Miami.
Until June 24
Coral Gables
Back for the 12th year, Coral Gables Restaurant Week is when the unique (and usually expensive) restaurants of chi-chi Miracle Mile offer prix-fixe lunch and dinner menus at a steal. We're talking two- or three-course meals for as low as $15. Yum.
Cost: Varies
Recommended Video
Model, Influencer & Entrepreneur Lindsey Pelas Reveals Celebrity Pick Up Stories
Until July 31
Lure Fishbar
Lure Fishbar is one of Miami Beach's most popular seafood restaurants, and in honor of turning five, it's paying tribute to some O.G. Lure. Created by celebrity chef Josh Capon, the original Lure Fishbar is in New York's SoHo neighborhood -- but for two months, it will pop up right here in the Magic City. Head to the Loews Miami Beach for a curated menu of the flagship restaurant's signature seafood, sushi and steak dishes, along with popular handcrafted cocktails.
Cost: Varies
June 16
Deering Estate
Right off Old Cutler Road in Palmetto Bay, the historic home of Charles Deering will host a three-hour Father's Day cruise aboard the Pelican Island Skipper, a 45-foot catamaran. From 1pm to 4pm, passengers will be joined by Deering Estate Naturalists to learn about the birds, fish and sea animals spotted throughout their trip. To really make it a day for Dad to remember, everyone is encouraged to bring a fishing rod and see what they catch (bait will be provided).
Cost: $45 per person
June 21 - June 25
Hyatt Regency Miami
Since 1993, some of the best chefs from the Bahamas, Curaçao, Grenada, and more have come together once a year for a healthy cooking competition and really good food. The result is Taste of the Caribbean -- a food festival in Downtown Miami that offers the general public a bevy of tropical dishes inspired by, you guessed it, the Caribbean.
Cost: Tickets start at $55 per person
June 29
Schnebly Redland's Winery & Brewery
From Noon to 10pm, the 4th annual Lychee Summer Celebration invites lychee lovers to a family-friendly party at Schnebly's, Miami's exotic fruit-inspired winery and brewery. In addition to cooking demos and tastings, there will be 50+ arts and crafts booths, live music, food trucks, a classic car show, live art, fireworks, and even a "Beer Mile" race hosted by the American Cancer Society.
Cost: Tickets start at $15 per adult and $10 per child (age 3-12)
July 1 - August 31
Multiple locations
This summer, head to one of Miami's hotel spas to get a massage, drink cucumber water and try your damnedest to sneak into the pool. July and August is Miami Spa Month, when the city's top spas slash their prices and offer 200+ spa and beauty treatments for almost 50% off.
Cost: Varies by treatment, but starts at $109
July 4
Bayfront Park
Every Independence Day, Bayfront Park host's Miami's biggest July 4th party: "America's Birthday Bash." When America turns 243 this summer, there will be live music, a Budweiser Beer Garden, a Family Fun Zone, food, drinks and of course, fireworks.
Cost: Free
July 4 - July 7
Miami Beach Convention Center
Florida Supercon is Florida's biggest annual convention of all things comics, and it's taking place right here in Miami Beach. If you're into anime and comic book culture, stop by this four-day festival to dress like your favorite character, see other people do the same, attend film screenings and Q&As about your favorite storylines, meet some celebrities and just generally nerd out.
Cost: Tickets start at $40 for a single-day pass
July 11 - July 14 and July 18 - July 21
Seabreeze Amphitheater
This summer, grab your picnic blanket and see Shakespeare's classic Romeo and Juliet with a South Florida twist. The Palm Beach Shakespeare Festival will perform the love story multiple times over two weekends, and in true festival fashion, will take plenty of creative liberties. If you're not a Shakespeare fan, fear not -- there are food trucks.
Cost: Free
July 11 - July 16
South Beach
In Miami, bathing suits are a crucial (and accepted) form of fashion. So when it comes to celebrating the best of swimwear, it only makes sense to do it in the Magic City. Every summer, Miami Swim Week takes over South Beach for a sexy week of beach and poolside catwalks, hotel parties, pop-up swimwear shops, celebrity events, the Miss Bikini United States competition and SwimShow, the largest swimwear trade show in the world.
Cost: Varies by event
July 13 - July 14
Fairchild Tropical Botanic Garden
If you love mangoes, this weekend is for you. There is no shortage of what people will do with mangoes here: sell it, cut it, offer tastings of it, show you different foods you can make with it, draw it, grow it, teach you about it, advocate for it, purée it, display it, sing about it, flavor beer with it and more. This year, the festival will honor mangoes from the Dominican Republic, which are some of the hardest to find in stores.
Cost: Tickets start at $25 per day for adults and $12 per child (age 6-17)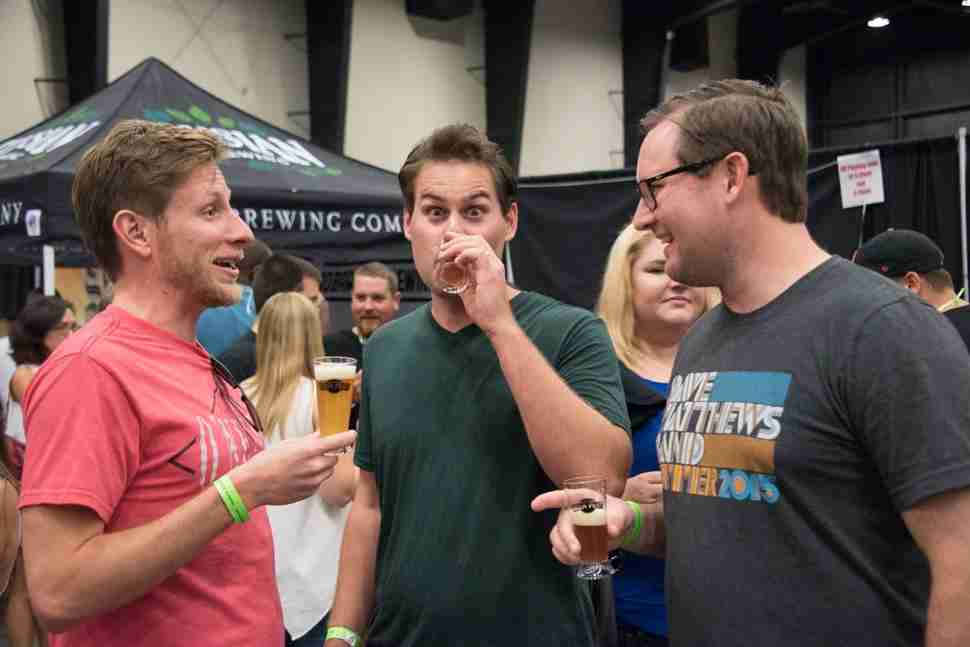 July 20
South Florida Fairgrounds Expo Center
Think 150+ artisanal and craft beers, live bands, a silent disco party, carnival games, bourbon tastings, and a food truck Invasion with ice cream, donuts, and more. Then get your ticket.
Cost: Tickets cost $45 per person before July 15, and include a 5-ounce beer mug and unlimited samples
July 24 - July 28
Miami Beach
This annual five-day dance extravaganza was designed to get those hips moving! As one of the largest Latin music festivals in the world, it brings together the best salsa dancers, musicians, DJs and bands for a long weekend of workshops, live concerts, galas and hot Miami pool parties.
Cost: Varies by event
July 24 - August 4
BB&T Center
Like it does every year, the talented acrobats of Cirque du Soleil are coming back to South Florida with their eye-popping contortions. Named Corteo -- meaning a festive parade imagined by a clown -- this tour tells the story of a clown's funeral carnival (yes, you read that right) and draws the audience into a theatrical world of fun, comedy, spontaneity, and mystery.
Cost: Tickets start at $41 per person
July 25 - July 27
American Airlines Arena
Jennifer Lopez turns 50 this year, and to celebrate, she's bringing the party across North America on tour. She'll end her "It's My Party" tour with three back-to-back concerts in her adopted home Miami, giving fans a nonstop mix of old favorites, new hits, and all that JLo glamour.
Cost: Tickets start at $25 per person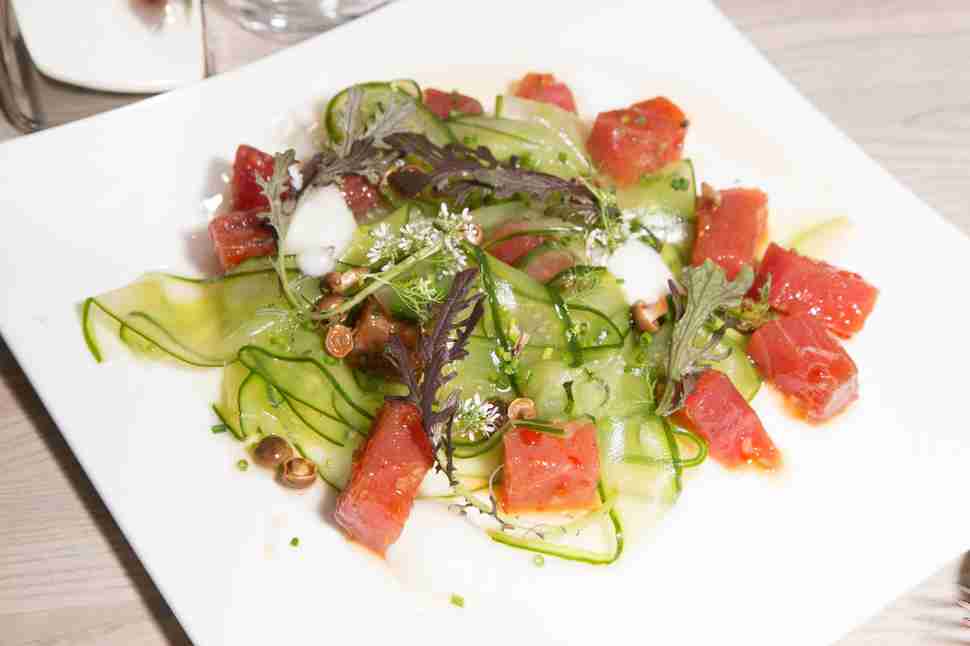 August 1 - September 30
Multiple locations
Back again to fill both our hearts and our stomachs, Miami Spice is what Miami foodies train for all year long. Making trendy dining affordable for all, this is when Miami's top (often most expensive) restaurants offer three-course lunches, brunches, and dinners at set (now reasonable) prices.
Cost: $23 for lunch and brunch, $39 for dinner
August 7
American Airlines Arena
The Jonas Brothers are finally back together and they're celebrating with a 40-date arena tour. The boys will make a stop in Miami with Bebe Rexha and Jordan McGraw, where they'll perform a mix of old and new hits like "Cool" and "Sucker."
Cost: Tickets start at $77 per person
August 10 - August 11
BB&T Center
There's something truly exciting about watching giant trucks do things that trucks shouldn't be able to do. Take the family and see it for yourself! At Monster Jam, world-class drivers push trucks to the limits in Freestyle, 2-Wheel Skills and Racing competitions that have them doing flips, flying high and crashing into walls just for your entertainment.
Cost: Tickets start at $20 per person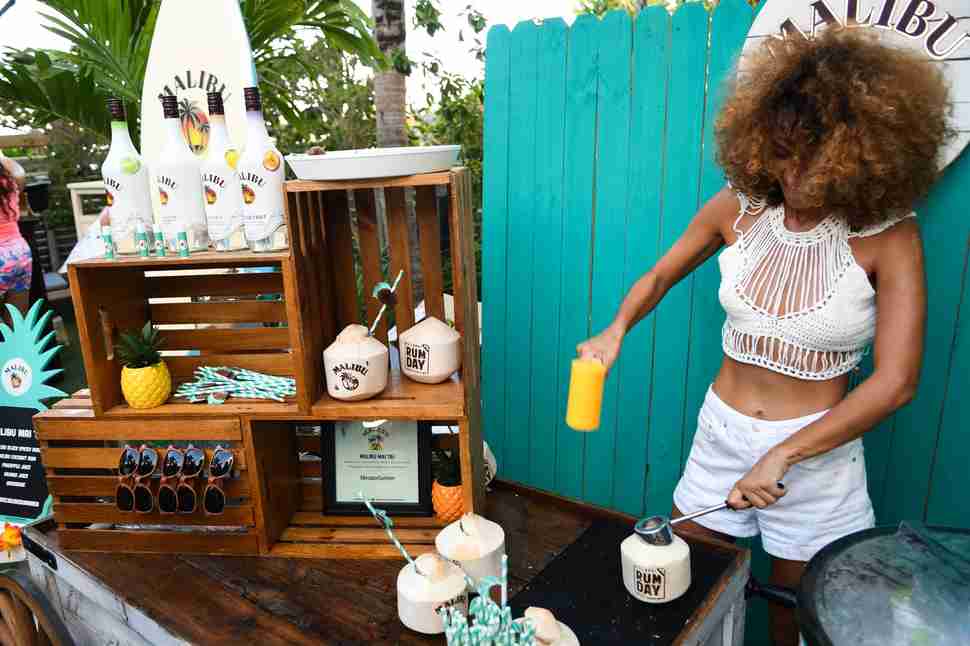 August 16
Miami runs on rum, so celebrate it on National Rum Day. This third-annual festival will welcome over 20 rum brands to The Confidante pool, which will turn into a rum-lover's playground with live music, backyard games, swag bags and lots and lots of the brown stuff.
Cost: TBD
August 23
BB&T Center
The band is taking its biggest arena tour in 18 years and that includes a stop in South Florida. Catch Brian, Nick, AJ, Howie and Kevin in Sunrise with hits like "Chances" from their upcoming 10th studio album, DNA, as well as a special 20th-anniversary version of "I Want It That Way."
Cost: Tickets start at $79 per person
August 31
Hard Rock Stadium
After taking an unexpected break in their No Filter tour for health reasons, The Rolling Stones are ready to rock and roll again. They'll end their two-year, worldwide tour in the Magic City with classics like "You Can't Always Get What You Want," "(I Can't Get No) Satisfaction" and "Jumpin' Jack Flash."
Cost: Tickets start at $200 per person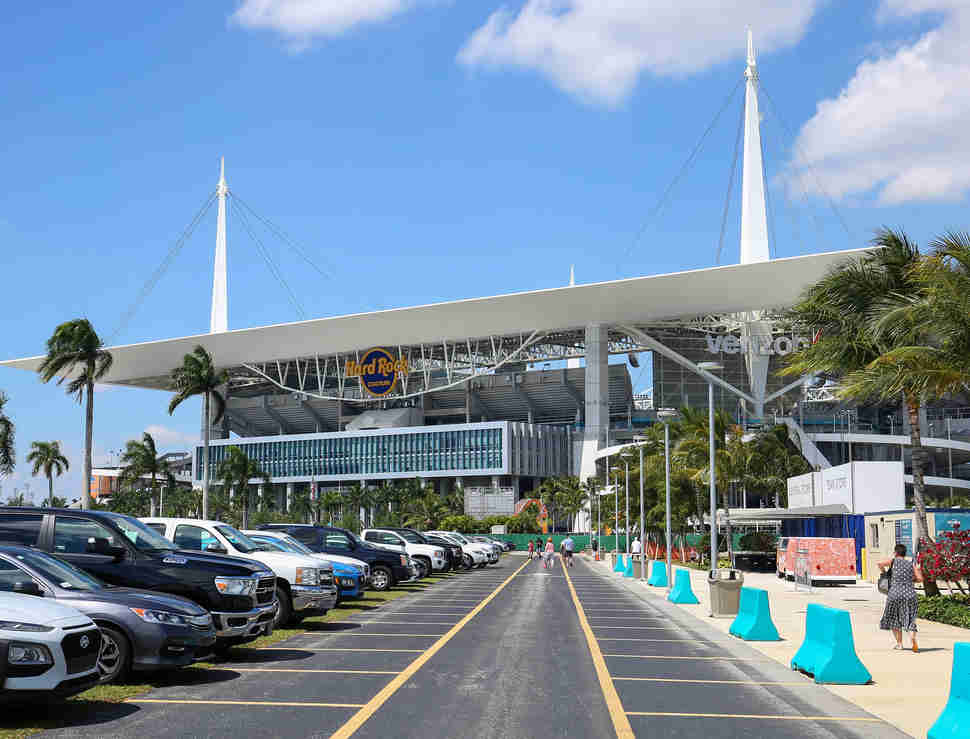 September 6
Hard Rock Stadium
This September, Miami will play host to a South American showdown: Brazil vs. Colombia. Both teams are loaded with star power, and considering Brazil ranks third and Colombia 12th in the world, it's safe to say it will be a high quality match.
Cost: Tickets start at $50 per person
September 8
Hard Rock Stadium
Kick off your NFL 2019 season with the Miami Dolphins at home against the Baltimore Ravens. Go Dolphins!
Cost: Tickets start at $50 per person
Sign up here for our daily Miami email and be the first to get all the food/drink/fun in town.