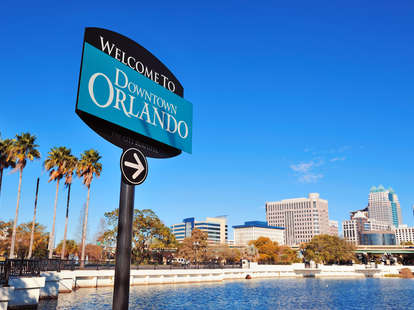 Shutterstock
Shutterstock
You know Disney World is there. And you know Shaq AND Dwight Howard couldn't wait to get the heck out of there. So you know pretty much everything there is to know about Orlando, right? Um, not quite. By now you should probably know that it's got some of Florida's best brunch spots, but unless you're actually from Orlando, there's no way you'd know these 25 things...
1. Everyone within a 20-mile radius of Church St claims they're from Orlando
Pesky little details like "city limits" don't matter if you're from Lake Mary, Winter Park, or Apopka. But you're still from Apopka.

2. We probably only know, like, two people who were actually born here
One of them is probably getting high next to the Amway, and the other is your cousin the cattle rancher.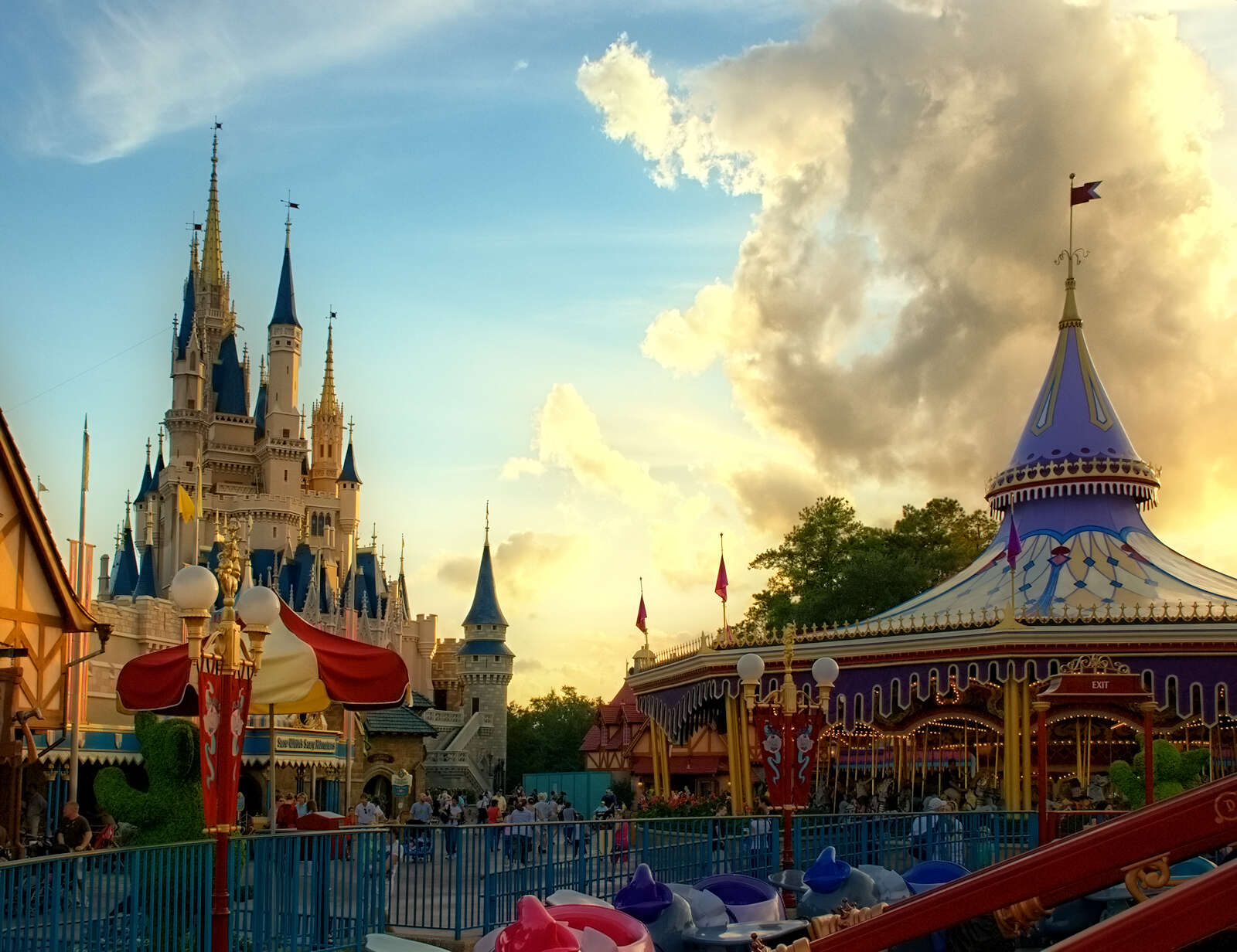 3. We don't spend every weekend at Disney
And we're tired of you asking about it, so we've stopped going solely out of spite.

4. Downtown Orlando has, like, 15 bars, tops, seven of which claim to be a "club"
In high school you hit up Takeovr Tuesdays at Roxy (shhhh!), then graduated to Vain on Fridays.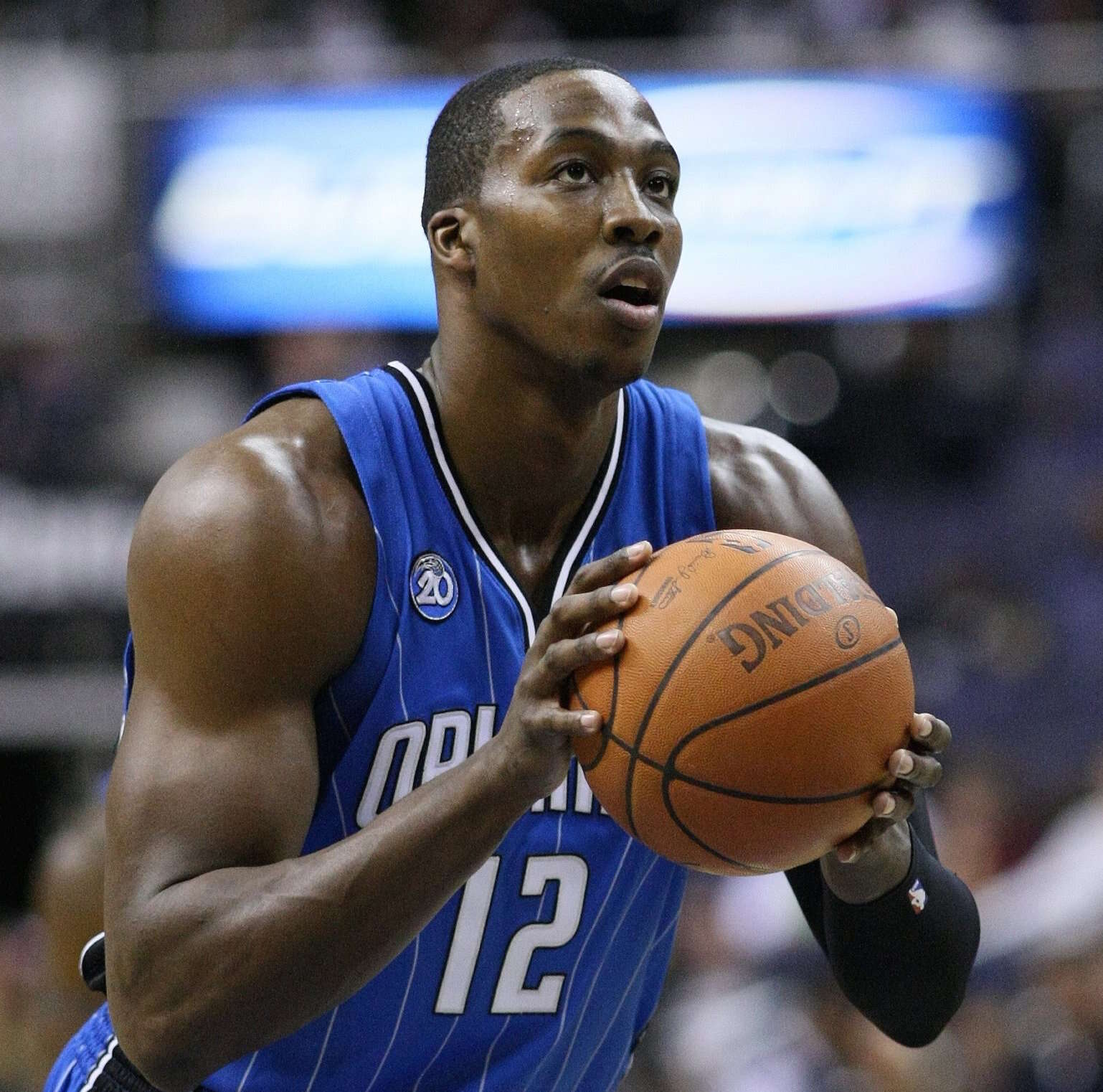 5. Dwight Howard's career was the highlight of the early 2000s
That and anything involving Tiger Woods.

6. But you still have a "Dwight Coward" jersey
Because he was clearly afraid of chain restaurants and theme parks. And replacing an "H" with a "C" is what passes for inventive comedy in Central Florida.
7. The Millenia Mall isn't really for shopping
And the highlight of high school was when you got to buy something from the left wing at a store NOT called Abercrombie and Fitch.

8. You cannot drive down I-Drive without almost colliding with someone in a fanny pack
And they are either morbidly obese or pale sticks in Velcro sneakers. That whole "European high fashion" thing is clearly complete nonsense.
9. We've got the best bar crawl in the world
Oh, you hit a few cute little bars on Bourbon St? We just drank around THE ENTIRE FREAKING WORLD. With no homeless people.

10. Toyota of Orlando will never embrace technology
Why spend all that money superimposing your phone number on the screen when you've got a perfectly good cardboard sign?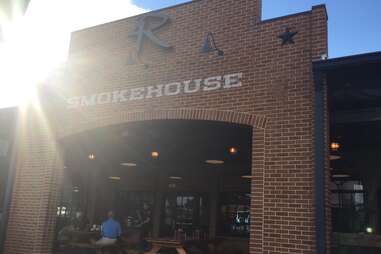 11. 4 Rivers has a cult following
Because there's probably heroin in the pulled pork. Err, we mean crack. We're not Bradenton.

12. We can't swim in Lake Jesup
If stray alligators were homeless teenagers, Lake Jesup would be the Portland of Florida.
13. The I-4 Eyesore will never be completed
And it's been there so long it's actually a directional landmark.

14. We probably used a fake ID to get into a "library"
Because The Knight Library doesn't have any books, so much as it has college kids ripping shots.
15. No one goes to Daytona Beach
Risking a shark attack at New Smyrna still sounds better than being anywhere near Biketoberfest.

16. Cheerleading season is the death of Islands of Adventure
Blonde curls, pink bows, and matching track suits can ruin even an afternoon with Optimus Prime.
17. Everyone either owns, or used to own, a golf cart
And mom probably used it to drop 'em off at the bus stop.

18. Casey Anthony and George Zimmerman are our neighbors
Because Florida.
19. If you see a car without an Orlando City Soccer magnet, it's probably a rental
MLS fever spreads fast when there's only one other pro sport. Maybe we really ARE the Portland of Florida.

20. UCF doesn't stand for University of Central Florida
It's "Under Construction Forever." Or, as 75% of your friends who are on their double super senior year can attest, "U Can't Finish."
21. Mom taught us never to drive on OBT
Because you'd never have listened if she told you there were hookers and muggers on something called "Orange Blossom Trail."

22. We still haven't eaten at every restaurant in town
Though if we go to enough airport terminals we may be able to!
23. Blackfish really put a damper on going to SeaWorld
OK, you probably knew that one, but seriously Tilikum: trainers are friends, not food. Now it's social suicide to spend any money at that park.

24. Jeremiah's is basically a training ground for Hooters
Replace ice cream with hot wings and all you're missing is a crew of surly line cooks.

25. When they announced a Wawa, two-thirds of your friends completely lost their shit
Because see No. 2. But they're still not as good as Publix subs.
Sign up here for our daily Miami email and be the first to get all the food/drink/fun in town.
Danielle Salerno (@quichequiche727 on Twitter) is new to freelance writing, and her fancy new day job in Miami, but she's not new to Orlando, or its most famous theme park, which she's been to, like, 57 times.