Summer in Miami hath descended upon us. So what does that mean? Nothing... it's still hot as balls. That said, there's no better place to be during the summer months (or anytime) than the 305, so check out our checklist of everything you have to do to truly enjoy your Miami summer... and ignore the fact that you'll probably be drenched in sweat.
Pool party your ass off
You're in Miami. Party. Preferably at a hotel pool (like Hyde Beach or the Fontainebleau), and also preferably wearing as little as possible.
Spend your Sundays at Nautilus, a SIXTY Hotel
Strategize. Start with 10am yoga by the pool, go to bottomless rosé brunch at 11am, eat avocado toast, eggs, prime rib, and seven-layer birthday cake for hours, and then go back to the pool to drink more rosé and yell "ROSÉ ALL DAY!"
Get a tan, you pasty, milky monster
Sun's out, buns out!
Fly on an Aquajet at Jungle Island

Instead of pretend-flying by jumping on your bed, now you can actually fly 30ft over water, with a jetpack and Flyboard, at 25mph.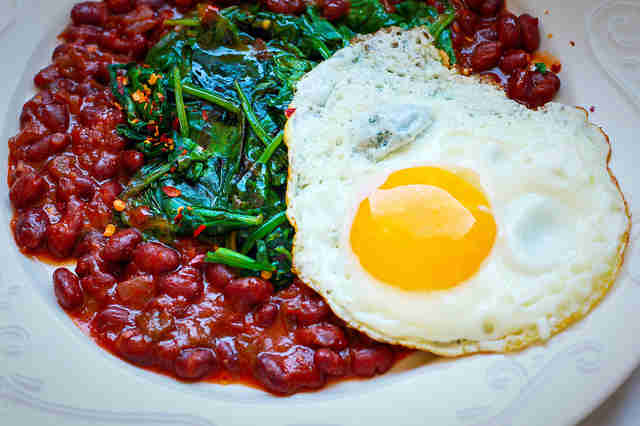 Gorge on Cuban food
Just like humans need water, Miamians run on picadillo, platanos, and Cuban bread. Also, in the summer, it's 80 degrees outside, so you should definitely have a "Caja China" and drink mojitos.
Go to Redland. Buy lychees.
While Redland is pretty much last on our list of anywhere deemed fun, it's lychee season, and you need those in your life. You'll find hundreds of groves down there, so buy the little fruits by the pound, eat all of them, and then have no shame about going back to buy more. And more. And more.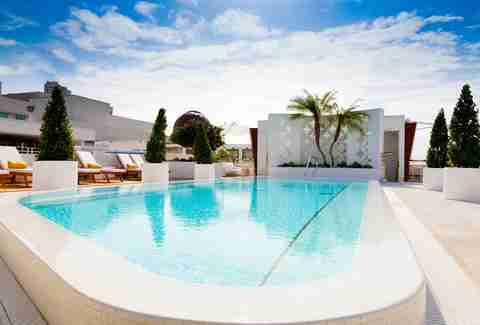 Drink in the sunshine on a rooftop
Seriously. We have all of these.
Eat on the cheap(ish) at Miami Spice
Ah, Miami Spice. Starting in August, this is that magical time of year when Miami's most expensive restaurants have prix-fixe lunch & dinner menus that we commoners can afford. And, totally unrelated, also that time of year where regulars stop going to said restaurants.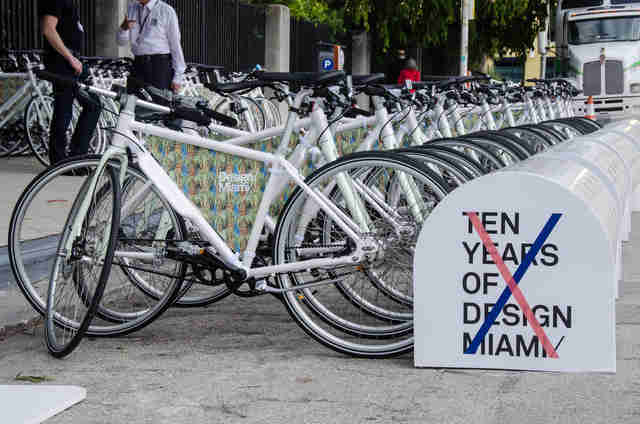 Ride a friggin' bike
The best way to see the city is on a bike, so rent a Citi Bike, or grab your own, and pedal down Ocean Drive, Shark Valley, Virginia Beach, or at any of our parks. Places not to bike: I-95.
Treat yo'self with a cheap massage
Did someone say Spa Month? No? Anyways, in July and August, Miami's hottest hotel spas slice their prices. Pro tip: spa treatments mean pool access (read: pool parties).
Do anything and everything humanly possible on a yacht
Rent a yacht, sneak onto one, or buy one and talk about it like your married friends talk about their newborns. In the Magic City, we love a good yacht, so why wouldn't you be on one all summer?
Kayak through the mangroves

Go to Oleta River State Park or Biscayne Bay, rent a kayak, and paddle out. No, this does not pass as a yacht.
Hit up The Standard
The Standard is a Miami… standard. (Puns!) Go there for its Turkish-style hammam, half-priced wine on Wednesdays, the infinity pool, cheap happy hour drinks, and to people-watch all other Miamians.
Boldly brave the PanIQ Room
This live-escape game locks you in a room in Wynwood that you can only get out of if you crack "Clue"-style encrypted hints. Yes, it's somehow legal.
Catch a flick at Blue Starlite Mini Urban Drive-In
This tiny must-do has only 24 parking spots, shows a rotating schedule of classic flicks (The Princess Bride, yo!) and is Miami's only drive-in. 

Get drinks at Black Point
While the drive there at night might also look like somewhere you might die, this restaurant/bar/hangout/marina is a real local treasure. There's live music every weekend, cheap drinks from 3-6pm on weekdays, and absolutely zero attempt at any type of dress code.
Happy hour at Monty's in Coconut Grove
There are fruity drinks, raw bar deals, giant Tiki huts, chill vibes, and water views, all of which make dealing with the UM frat bros who are also there worth it.
"Paint with a Twist" at La Côte
Many things on Miami Beach involve rosé, but not all of them involve painting. Now you can combine both with weekly Thursday painting lessons on a terrace at the Fontainebleau, complete with rosé and bites from La Côte.
 
Hang out at The Wynwood Yard
The Wynwood Yard is everything... literally. It's a restaurant/bar/hangout that has everything from different food trucks and craft drinks, to beer pong, reggae music, disco dancing, brunch, and even yoga.
Get the hell out of Miami
Technically, this involves leaving Miami. But also technically, Miami is the perfect starting point for road trips to Islamorada, Key West, Naples, Orlando, and more, so grab people you tolerate, find that old Will Smith CD (you know you still have it), and go for a drive.
Sign up here for our daily Miami email and be the first to get all the food/drink/fun in town.