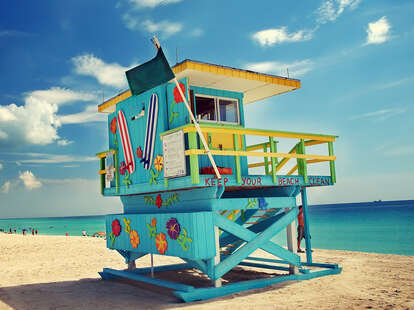 Shutterstock
Shutterstock
Paid Content For
Kia Sportage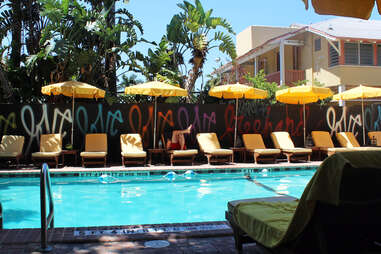 South Beach/Miami Beach
8:30am: Hit the beach
Just short of hell, there is nothing as hot as a Miami beach day -- but do it anyway. Head there early, park in the public lot at 21st and Collins Avenue, between W South Beach and The Setai, and try to get a tan like an actual Miamian.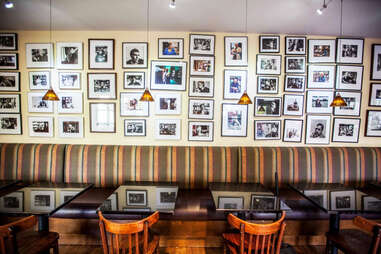 9:30 am: Sweat it out at SoulCycle
This sexy spin class is all the rage here in the Magic City. You'll burn an AVERAGE of 600 calories in 45 minutes and look hot doing it, which totally makes the fact that you just ate 1,000 calories for breakfast okay. (…Right? Right.)
11am: Take a canoe out on Hell's Bay
Originally named because someone said it was "hell to get into, hell to get out of," this canoe trail lets you paddle through mangroves, small ponds, bays, campsites, and everything else that only makes sense in the Everglades. Word to the wise: plan to go one way, or turnaround halfway through -- sailing there and back takes six hours.
2:30pm: Go kayaking at Crandon Park
Crandon Park has everything from golf courses and tennis courts, to nature trails, mangroves, butterfly gardens, BBQ spots, and yes, kayaking. When you get in the park, head to the North Beach Concession and rent a double kayak for $20 per hour. Then go out on the Atlantic and try not to get lost.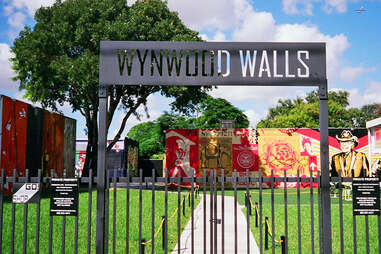 2pm: Get a tour of Wynwood Walls
There's no missing these six giant warehouses covered in professional graffiti. Book tickets ahead of time, meet at the Walls (look for the iron gate entrance on North Miami Avenue, between 25th and 26th street), and let local artists and "Miami's Best Graffiti Guide" give you the 4-1-1 behind the cool stuff you're seeing.