Ten bucks can't buy you love, but it can buy you lots of other stuff in Milwaukee. There's plenty to do -- and eat, and drink, and see -- while on a budget, so don't dip into that emergency fund just yet. Here are 40 things to keep you happy on the cheap.
Various locations
Price: $6/hour
You can even bike in the snow, if you're so inclined.

Various locations
Price: $5
All movies at Marcus Theatres are $5 on Tuesday, score!

Various locations
Price: $10
There are even indoor skywalk tours in winter.
Recommended Video
The Most Overlooked Mediterranean Paradise in Europe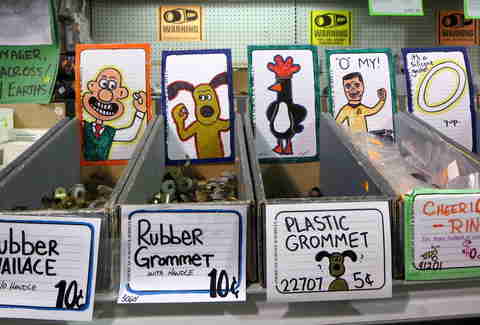 River Bend
Price: $1-$10
Bring friends and see who can find the weirdest thing in less than five minutes.

Walker's Point
Price: $10
Good old-fashioned improv and booze, they belong together.
Lake Park
Price: $10 in advance
About once a month, you can party in the Calatrava with live music, performance artists, vittles, and of course, art.

7. Plug a slot machine at Potawatomi
Menomonee River Valley
Price: $10
If you double your money, you can afford a couple beers.

Wilson Park
Price: $8.75 per person, per hour
Rent a lane and bring three friends. Bring more and it'll be even cheaper.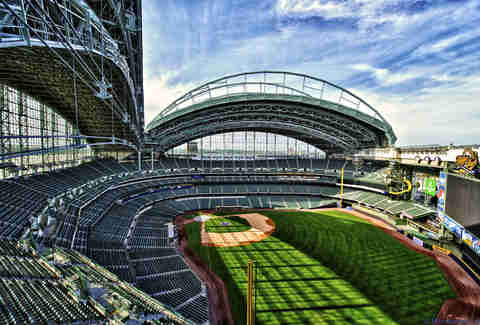 9. Watch a Brewers game at Miller Park
Story Hill
Price: $1
"Uecker seats" are only a buck, but you can only buy them at the box office on the day of the game.

10. Eat a shoulder sandwich at Speed Queen
Triangle North
Price: $8.99
Because barbecue is life.

Various locations
Price: $0-$10 cover charge
He recognizes our love for sex and beer.

Menomonee River Valley
Price: $10
You get a tour, T-shirt, and (non-frozen) pizza.

13. Explore MKE's past at the Chudnow Museum
Juneau Town
Price: $5
Quirky museums are the best museums.

14. Play Pac-Man for an hour at Bounce
Polonia
Price: $5
Buy an hour block of vintage arcade and air-hockey play.
15. Feast on an Italian sandwich at Glorioso's
Brady St
Price: $4.50-$7.95
Might I suggest the Human Torch?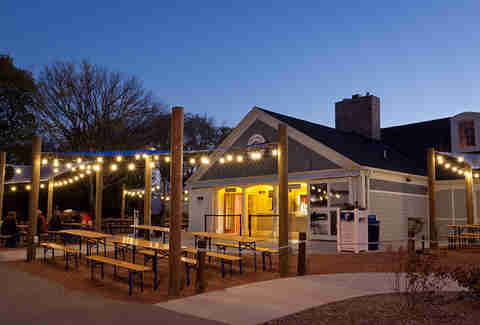 16. Grab a brew at a beer garden
Various locations
Price: $4-$10
Those giant glass mugs are clutch.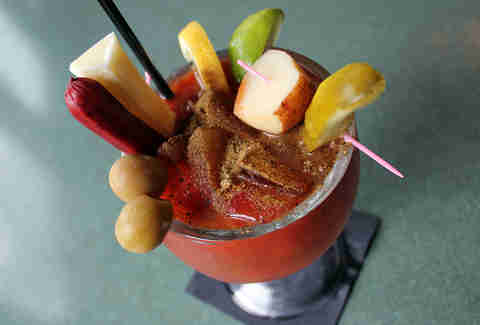 17. Grab a meal in a goblet at County Clare
Yankee Hill
Price: $8
The Bloody Mary comes with a beef stick, string cheese, pickle, olive, and a pickled potato.

18. See an indie band at Cactus Club
Bay View
Price: $10
Even when there's not a show, it's a great bar to grab a beer.

Lake Park
Price: $5
There's a museum of cool Great Lakes maritime stuff too.

Downer Woods
Price: $3
Public shows are at 7pm on Fridays.
21. Get a scoop of custard at Leon's
Southgate
Price: $2.03
No one can resist the siren song of butter pecan.

Greenfield
Price: $8
Does anyone not make bets with their friends when they play putt-putt?
23. Grab a giant cheeseburger at Kopp's
Various locations
Price: $4.75
They're about as big as your face.

24. Get hot ham and rolls at Rupena's
West Allis
Price: $5.99/lb
Experience a unique Milwaukee tradition. Rolls are free with a pound of ham!

25. Celebrate the shortest happy hours in the city
Various locations
Price: $1
Super-short happy hours at Sabbatic and Nomad feature $1 drinks.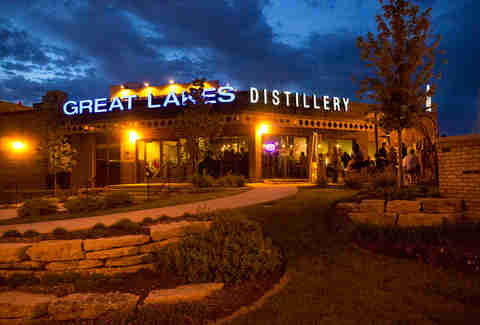 Walker's Point
Price: $7
You get to taste soooo much alcohol!

Brady St
Price: $1-$10
It has everything you need for that annoying friend.

Various locations
Price: $10
Celebrate taco Tuesday AND Thursday with $2 tacos.
Kilbourn Town
Price: $5
Three cans of PBR are $5 at this cozy dive bar.
Bay View
Price: $10
Ten bucks will get you a lot of skee-ball.

34. Play pub trivia by Quizmaster
Various locations
Price: $1
If you're going to be sitting at a bar anyway, might as well put that thinking cap on.

35. Sip a Mai Tai at Foundation
Riverwest
Price: $8
There's a reason this drink is a classic.

Juneau Town
Price: $8
Take a motion-sickness pill because you will get dizzy.

Cudahy
Price: $8 including skates
Maybe you won't fall as much as you did when you were a kid.

East Side
Price: $10
It's got everything from reggae to punk.

Various locations
Price: $10
Beer and church and cover bands go pretty well together in Wisconsin.

Hales Corners
Price: $5.50
We could all use a little serenity in our lives.
Sign up here for our daily Milwaukee email and be the first to get all the food/drink/fun in the Brew City.
Lacey Muszynski is a Milwaukee writer who wonders if anyone else remembers when Science & Surplus was on Layton? Follow her on Twitter: @worthhersalt.