Yes, it's winter. Yes, it's winter in Milwaukee. Yes, your car window has frozen while you're trying to get a drive-thru coffee. Yes, there's salt all over your kitchen floors. We all get it. It's not that fun. But this is Milwaukee, where a good time is waiting just around every corner -- whether it's at your favorite dive bar, the new Fiserv Forum, one of the city's many theaters and museums, or a cozy restaurant. The point is, get over the cold and step outside into that crisp, Wisconsin air to make memories with your friends, families, and even strangers!
Wednesday, December 11
Turner Hall Ballroom
Fred Armisen is a comedian and a musician and the two meet here for his tour: Comedy For Musicians But Everyone is Welcome. He'll be bringing back some of your favorite personas live on the stage. If you love him in Portlandia, this show will have you laughing just the same!
Cost: $32.50
Friday, December 13 - Sunday, December 15
The Riverside Theater
Harry Potter fans this is for you! You'll be watching Harry Potter and the Goblet of Fire while The Milwaukee Symphony Orchestra performs the score by Patrick Doyle live. There's no better way to bring the wizarding world of Harry Potter to life. 
Cost: $37.50 - $79.50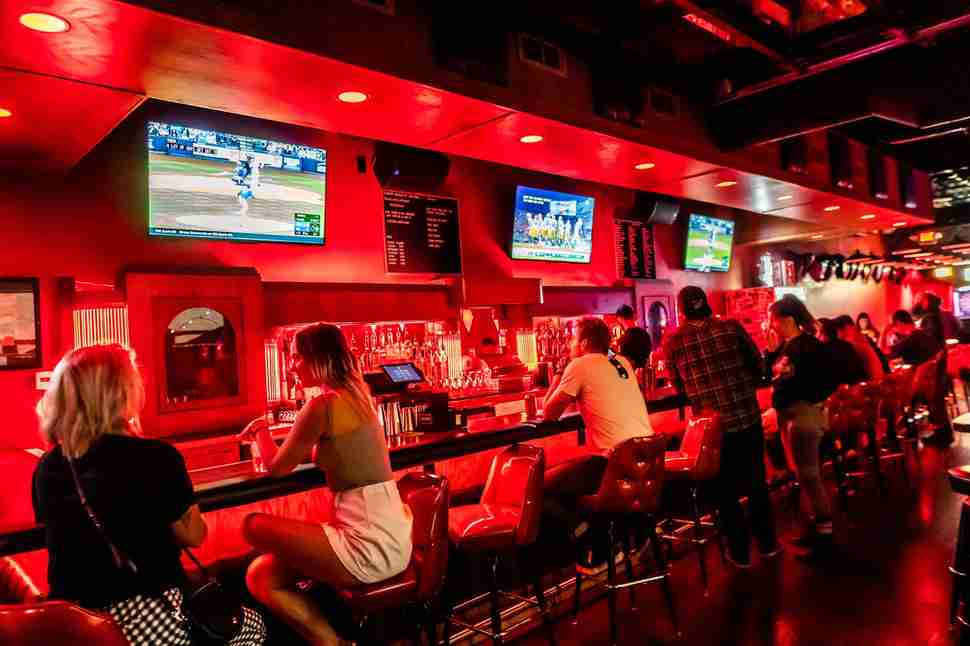 Saturday, December 14
Water Street and Old World Third Street
This is not your typical bar crawl, Milwaukeeans. First off, there are actually more than 12 bars participating due to the high demand of this event. Second, your participation will help raise money for Toys for Tots -- perfect for the holiday season. Wearing an ugly Christmas sweater is highly encouraged, so start scoping for the perfect outfit now. You'll also get a complimentary mug as you drink yourself around the bars that include Red Rock, Duke's, BarNone, Pourmans, Mcgillcuddys, Elwoods, Rogues Gallery, and more.
Cost: $15-$50
Thursday, December 19
Lost Valley Cider Co.
It's time for another adult spelling bee at Lost Valley Cider Co. If you've never been to the cider bar before, you'll be blown away by their outrageous cider collection. Can't spell? Who cares. Still living in the nightmare of when you were cast out of the spelling bee in the 5th grade for the word luncheon? WHO CARES! Knock back a few and have some good ole fun. Oh, and there'll be Insomnia Cookies to munch on, too.
Cost: Free
Saturday, December 21
Boone & Crockett
We all know winter gets fierce here in Milwaukee, and the days can seem awfully dull, but instead of hiding in your bedroom, get out and celebrate the darkest day of the year. Boone and Crockett is hosting this party will bonfires galore, a Draught Beer Takeover from Stone Brewery, a hot bar on the patio, and a Black Light After Party with DJ A. James Shelp.
Cost: Free
Sunday, December 22
Voyager
The Plate Collective puts on quite the intimate and impressive dinner. Voyager, one of the city's best wine bars, will be hosting this one. The owner of Voyager will be pairing each dinner course with a libation. The five dinner courses will be prepared by DanDan, and, of course, will be presented on beautiful, hand-made plates. The bar will open up to the public after dinner, so stay around and check out Voyager's fun and quirky wine selections plus their crafty cocktails!
Cost: $95
Friday, December 27
The Riverside Theater
Do you watch all things National Lampoon? Is Christmas Vacation part of your holiday traditions? Well step up the fun this year. This is your chance to watch National Lampoon's Christmas Vacation on the big screen with the presence of Chevy Chase himself. After the showing, Chevy Chase will share stories of the making of the infamous Christmas film along with other fun anecdotes about his career.
Cost: $59.50-$69.50
Tuesday, December 31
Turner Hall Ballroom
If you wanna dance your ass off this New Year's, this party has your name written all over it. But if you still jam out to Lemonade in the shower, belt out the words "WORK WORK WORK" in the car, or still crying crazy over Lizzo, then you need to be here because these queens will steal the show as DJ Frank Straka spins their greatest hits all night long.
Cost: $60-$80
Friday, January 10
The Pabst Theater
Steely Dan has a cult following, to put it lightly. If you're wishing you could just Do It Again with them, Steely Dane is here for you. They'll be playing all your favorites from Steely Dan and Donald Fagen, and it'll be magically close to a real Steely Dan performance with a four-piece horn section and three background singers.
Cost: $25
Saturday, January 11
Milwaukee Public Museum
This is cooler than any snow day you can remember, and this time you can bask in the greatness with your kids (or without!). The famous Door County Sled Dogs will be in house for a meet and greet; you can even take a picture with the team! There'll be other fun activities, too. Check out the premiere of Superpower Dogs in the Dome Theater, learn about how spiders adapt to cold winters, and much more.
Cost: Free with general admission
Wednesday, January 15
Lake Park Bistro
This is the 17th annual black truffle dinner, which will include seven-course and six-wine pairings. And, yes, if you didn't already assume, each course will include black truffles. The amuse bouche is a warm poached oyster with cauliflower, caviar, and, of course, black truffle. And that's just the first bite. Check out the full menu listed and then buy your tickets!
Cost: $175
Friday, January 17
The Riverside Theater
We all remember being obsessed with the street magic of Criss Angel, but now you can see it for yourself in person. Criss Angel is definitely iconic in the magician world, and his passion is still on fire and will leave you with a night to remember.
Cost: $39.50-$125
Friday, January 17 + Saturday, January 18
Historic Third Ward
During Gallery Night, the Third Ward galleries keep their doors open late for an opportunity to make a night out of a gallery walk. Revel in the talent of some local art, take some home with you, and dine at a Third Ward restaurant (Bavette, Tre Rivali, and Onesto are great recommendations). Hello date night!
Cost: Free
Wednesday, January 22
Milwaukee Public Market
Chef Claire Menck will be leading this demonstration with her philosophy that "life is better with good food." Whether you're vegan, gluten-free, or lactose-intolerant, you'll be able to learn how to cook with the intent to build muscle and become lean. Talk about a personal cooking class; you'll begin by shopping for your own ingredients in the market before whipping up a meal that you can take home with you.
Cost: $30
Friday, January 24
The Riverside Theater
Whether you've watched every rerun of Seinfeld at least 20 times or are addicted to Comedians in Cars Getting Coffee, or -- well, it really doesn't matter. It's Jerry Seinfeld.
Cost: $67.50-$175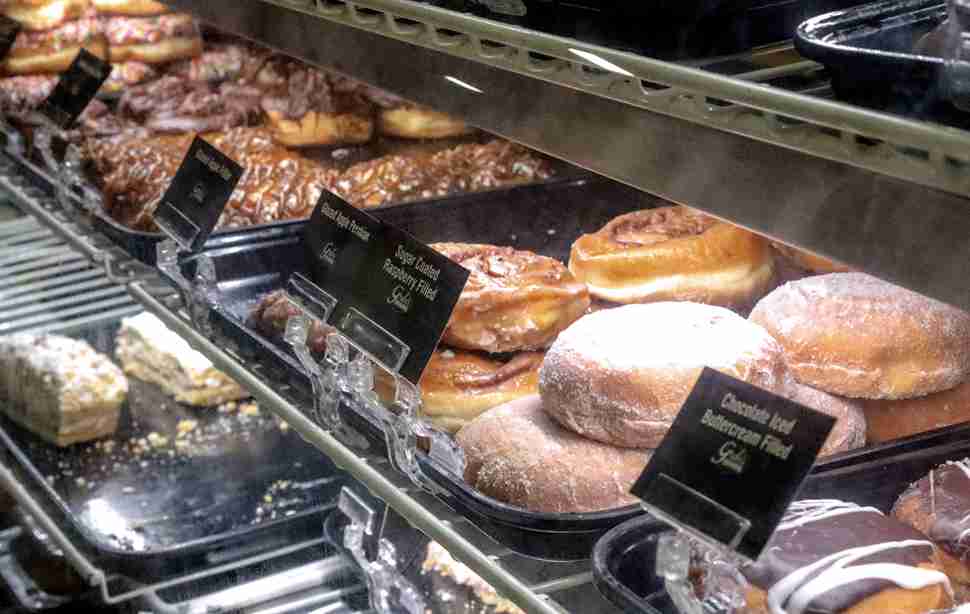 Sunday, January 26
Turner Hall Ballroom
If donuts and coffee doesn't sound like a perfect way to spend a Sunday, then you might just be crazy. Buy a ticket a sample your way through some of Milwaukee's best donut and coffee offerings. Bring your own coffee mug to help out the environment.
Cost: $10-$25
Thursday, January 30
The Pabst Theater
Step into Dunder Mifflin for a night and whoop and holler and this fun, comedic special! You'll feel right at home with your favorite characters as they begin to sing "Welcome to Scranton (The Electric City)" and many others. If you're a lover of The Office, this show will do all things right for your obsession.
Cost: $27.50-$37.50
Friday, January 31
Milwaukee Art Museum
This MAM After Dark will have you feeling that sultry Miami heat, and it will be just what you need mid-Wisconsin winter. Unpack your summer wardrobe to find your best Miami attire. Miami-inspired cocktails and all the Cuban food will have you ready to dance the night away.
Cost: $15 advance / $19 at the door
Saturday, February 1
Burnhearts
It's the winter street party you wait all year round for. Come rain, sleet, snow, negative degree temps, or shine -- I mean, you really never know with Milwaukee, right? If it is freezing, you can warm up with a Ginger Brandy toddie, but don't forget to bring a donation for Hunger Task Force, Inc. (cash, non-perishables, and winter clothing will be accepted). And, of course, there'll be music and food vendors, too.
Cost: free
Saturday, February 1 - Sunday, February 2
Miller High Life Theatre
The costumes, the classical dancing, the theatrics, the lights -- Shen Yun will take you back in time to ancient China in this mesmerizing performance. Critics are calling it a must see, and they're not wrong!
Cost: $84-$184
Sunday, February 9
Polish Center of Wisconsin
It's best to show up hungry for this one. Upon arrival, you'll receive your very own paczki passport that will grant you access to all the paczki samples. At the end, turn in your passport for a chance to win a dozen paczkis and help choose the number one paczki! Mardi Gras beads, a tote bag, live music, a special appearance from Little Miss Polish Fest, and more surprise goodies are to be had.
Cost: $15-$30
Wednesday, February 12
Milwaukee Public Market
Looking for that perfect gift for your hunny? Don't you dare show up with a box of chocolates from the convenience store. Bring your bestie or your sweetie for a sweet, sweet night.
Cost: $49
Thursday, February 13 - Saturday, February 15
Fiserv Forum
Even if you don't have little kiddos around that are begging you to take them to this event, Disney On Ice will steal the show for all ages. Moana, Coco's Miguel, Rapunzel, Anna, Elsa, and Olaf, Jasmine, Ariel, Aurora, Belle, and Cinderella will all make their magical appearances while figure-skating across the ice; you won't be able to take your eyes away!
Cost: $15-$80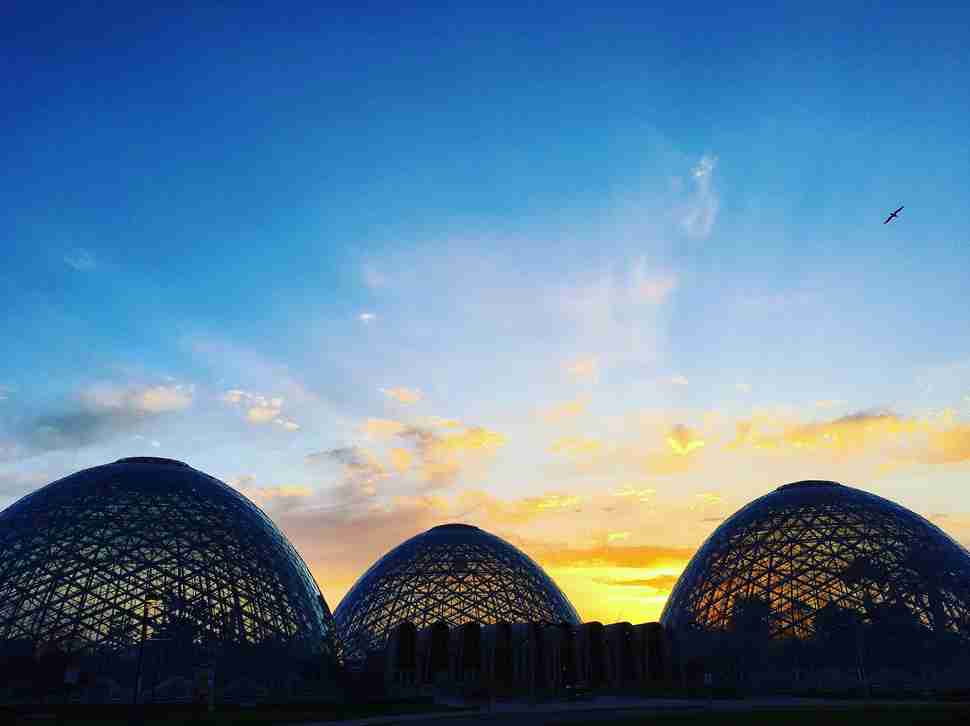 Friday, February 14
Mitchell Park Horticultural Conservatory
If you're wanting to take a romantic stroll with your babes this Valentine's Day, it would typically be a questionable idea being that the chances of snow and cold are quite high, but The Domes have got you covered. Each dome will be dimly lit to set the mood and will be complemented with drinks, desserts, and tapas.
Cost: $10
Saturday, February 15
Milwaukee
This three-hour bus tour will commence with a glass of bubbly before visiting 3 places around the city to taste chocolates and desserts. Plan a double date or bring a group of your gal pals to sit with on the bus, and don't forget to bring your sweet tooth.
Cost: $70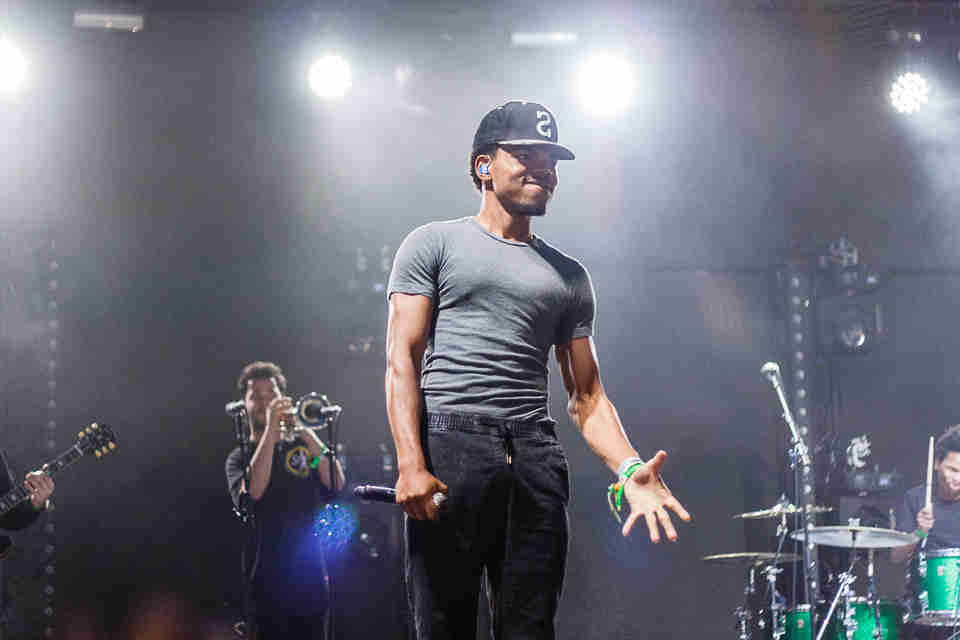 Monday, February 24
Fiserv Forum
Hot, hot! Jumping out the grease -- and that's exactly what this concert will be: hot! Get your tickets now and watch Chance the Rapper has he performs his latest musical project: The Big Day.
Cost: $55-$125
Friday, March 6
The Riverside Theater
David Bowie was a legend, and this performance will pay tribute to his iconic career. His music will be performed by The Milwaukee Symphony Orchestra with guest conductor Brent Havens and vocalist Tony Vincent.
Cost: $39.50-$65
Wednesday, March 11
Milwaukee Public Market
Irish Whiskey? Yes. Caramel? Yes, yes. Irish Whiskey and caramel? YES, PLEASE. The owner of Sweet Connection, Mary Adashek, will help you create the most mouth-watering caramel sauce that is to die for when poured over ice cream, apples, and cheesecake. But really, what would caramel sauce not taste good on?
Cost: $49
Wednesday, March 11
Fiserv Forum
Ho Hey! The Lumineers are back in Milwaukee again for what is sure to be another unforgettable performance. Get the group chat going and go with the whole gang to sing along to all of their greatest hits.
Cost: $35-$299
Saturday, March 14 + Sunday, March 15
Eagles Ballroom
This really is the ultimate motorcycle show, held inside at the Eagles Ballroom, where you'll find over 100 different bikes of all variety. Connect with riders, builders, or simply the fans. Want to show off your own bike? There's a link on the website to get the chance to submit.
Cost: $18-$25
Sign up here for our daily Milwaukee email and be the first to get all the food/drink/fun in the Brew City.