After suffering though its long, brutal winters, Milwaukee deserves its summers. They may be short -- hell, some may not even feel very summer-y -- but that's all the more reason to make the most of them. That means taking advantage of all the super-fun things to do in our city, eating all its best food, and well, doing every single one of the summer activities we've hand-picked you below. Make you sure you get out there and enjoy the weather, people, because it won't last.
Thursday, June 6 - Sunday, June 9
Henry W. Maier Festival Park
2019 marks the 50th anniversary of the Stonewall riots -- you may have seen #STONEWALL50 floating around social media. As always, this entire festival is run by volunteers, and it's one of the best dance parties of the year. The pride parade (begins Sunday at 2pm) is not to be missed. Kruz is always a great patio spot for a pre-festival beverage, plus they run shuttles to the festival!
Cost: $12 and up
Saturday, June 8
Veterans Park
If you haven't seen a night sky aglow with hundreds of water lanterns, you're missing out. Embrace your inner child and allow your spirit to feel giddy as these lanterns float over Lake Michigan. Take your boo or your BFF. Bonus: You'll get to design your own lantern before launching it into the night sky. Double bonus: The lanterns are eco-friendly and cleaned up after the event, so no worries about littering!
Cost: $30 and up
Wednesday, June 12
Bay View
Goodkind, a cozy restaurant nestled in a small Bay View neighborhood serves up modern-style shareable plates and does so until 1am daily -- all accompanied by a chill bar atmosphere featuring craft cocktails. The owners have some of the most genuine souls in Bay View, so come out to celebrate Goodkind's five-year anniversary. That's right. Five years! If you haven't dined there yet, this will be a perfect in. It's an all-you-can-eat affair, and the price also gets you one featured drink.
Cost: $30 all you can eat
Wednesday, June 19 (Every Wednesday through October)
Milwaukee Art Museum
Sculptures have been popping up on Wisconsin Avenue for some time now. Robert Indiana's iconic, Insta-ready "Love" sculpture has recently become a part of the permanent display thanks to an anonymous donor, but there's so much more to see. Take in the beauty with the guides that know it all. Walking tours are also available.
Cost: $6-$17
Sunday, June 23
Walker's Point
Braise, a restaurant that supports local farmers and whips up some incredible food, is hosting a fest for all you foodies: Garlic Fest. Cafe India, The Diplomat, Morel, The Iron Grate, Snack Boys, and Purple Door will all be in attendance. Is your mouth watering yet?. Oh yeah, and there's also a garlic eating contest.
Cost: Free
Saturday, June 22 - Sunday, June 23
Cedar Creek Winery, Cedarburg
OK, not technically Milwaukee but close, and there are strawberries, people! And not just strawberries. Strawberry pie. Strawberry crepes. Strawberry shortcake. Strawberry brats. Strawberry brat corn dogs. Go for yourself to bask in all the strawberry goodness. Plus, it wouldn't be a festival without live music.
Cost: Free
Saturday, June 22 - Sunday, June 23
Fiserv Forum Plaza
The Bloody Mary Festival has never been in WI before, and it's been called one of the best food festivals in the country. This is not one to miss. There are 48 Bloody Marys to taste, plus local food, plus temporary tattoos. And the festival will benefit The Hunger Task Force, so go get your ticket now!
Cost: $45.50-$55.50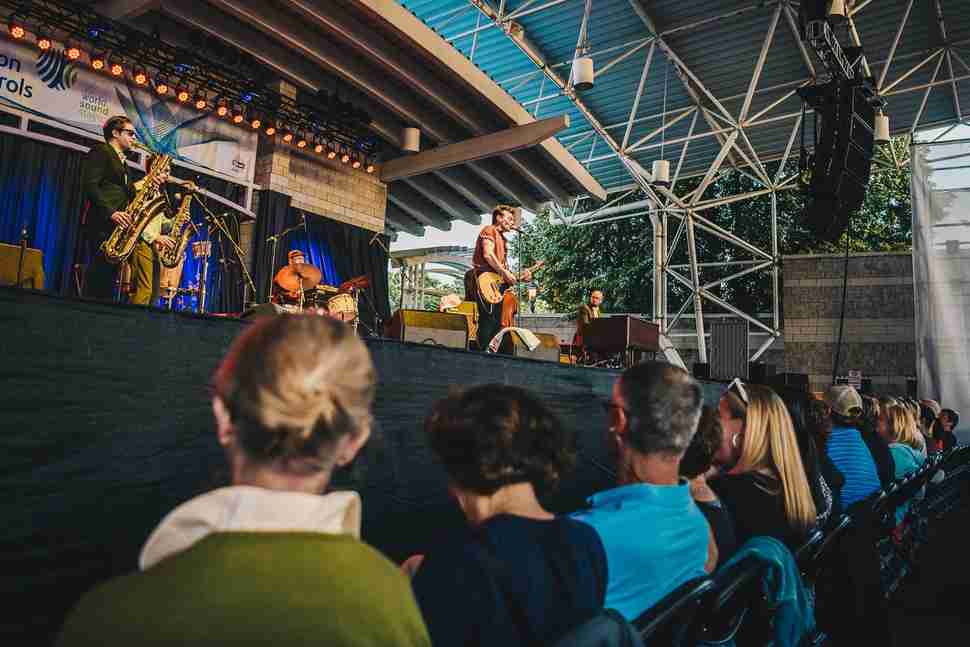 June 26 - 30 & July 2 - 7
Henry W. Maier Festival Park
Whether you're a Summerfest diehard or an occasional seeker, this is a list you'll want to peruse. There are some cool new kids on the block like Lizzo and Billie Eilish; nostalgic favorites like Snoop Dogg and Jennifer Lopez; andeEven a local favorite: DJ Shawna. Plus, The Roots, Silverstein, Hanson, Elle King, Chaka Khan, Taking Back Sunday, Jason Aldean, Bon Iver, and more.
Cost: $15 and up
Thursday, June 27
Milwaukee Art Museum
Café Calatrava chefs are breaking out of the kitchen and breaking out the grills to serve you some serious eats -- accompanied by live music and that gorgeous Milwaukee summer aesthetic on the lake. The chefs will do more than one of these hangs. June 27 marks the first: I Love New York. Other themes and dates: July 18 (Southern BBQ), August 15 (Taco Night), and September 12 (Sausages).
Cost: Free
Monday, July 1
Bay View
Quack Snacks! presented by Little Duck Kitchen and Catering (the same fantastic people from Odd Duck in the old Hello Falafel restaurant space) takes place the first Monday of the month. And it's a great way to partake in all the goodness of a food and beverage pairing without the high cost. There's also sure to be a down-to-earth vibe, a chance to interact with chefs, and the opportunity to open your palette globally. Little Duck usually updates the food theme on IG or FB closer to the event dates.
Cost: Free/food is priced a la carte
Wednesday, July 3
Historic Third Ward
Harbor House is hosting their annual fireworks dinner. The July 3 fireworks are arguably some of the best the city has to offer, and they almost didn't happen this year, so if you've thought of attending this dinner in the past, now is the time to book your reservation. You've sat on the grass with mosquitos harassing you for years. This new firework experience will not let you down.
Cost: $185 per adult
Friday, July 5
Fiserv Forum
It's Ariana Grande. Who else could turn a hit single from using Rodgers and Hammerstein's "My Favorite Things" melody? Ariana actually had to reschedule due to a Coachella headliner performance, BUT she's still coming to Milwaukee, July 4th weekend, nonetheless. Bang bang! into this concert before it's too late.
Cost: $120 and up
Saturday, July 6 & Sunday, July 7
The Farmhouse Paint Bar & Banquet Hall, Milwaukee
If you don't know, Frida Kahlo was a Mexican artist who acquired her fame through her self-portraits. Google them. You won't be disappointed. It's only fitting that a paint bar is throwing a birthday party for Frida. The Farmhouse Paint Bar also strives to promote local Latino artists; Frida Fest will showcase an art installation by Francheska Gomez titled "Voces de Frida."
Cost: Free
Thursday, July 11
Cathedral Square Park
Run your way into the opening night of Bastille Days at the annual 5K run/race. On July 14, 1789, the Parisian people of France stormed the Bastille prison and jump started the French Revolution. Remembering just how powerful people who aren't in power can be is important. After you're done storming, enjoy wine and beignets at Bastille Days that will take place through the rest of the weekend (July 11 - 14) in Cathedral Square.
Cost: $25 pre-registration / $30 day-of-race registration
Sunday, July 21
Henry W. Maier Festival Park
Holy cannoli! This year, Phil Vassar is headlining Sunday night at Festa Italiana -- all the more reason to go. But let's talk about the other reasons: fried eggplant, cannoli, calamari, Italian sausage, pasta, Aperol Spritzes, wine, etc. Can't make it on Sunday? Festa runs from Friday, July 19 - 21.
Cost: $10 and up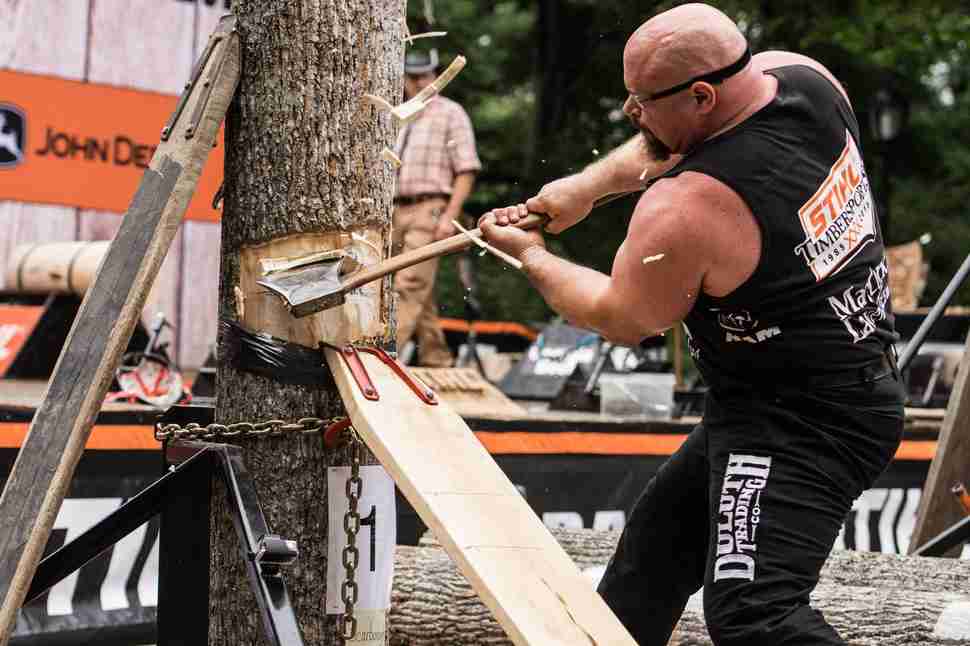 Friday, July 26
Henry W. Maier Festival Park
It's never been easier enjoying a stein of beer and a strudel or kartoffel pfannekuchen (potato pancake) or a good ol' frankfurter than it is this year. On Friday only, admission is just $3. Eat like the Germans, listen to live music, and finish off your evening by having a shot of Bärenjäger (German honey liqueur) before heading onto the Skyglider to watch the fireworks at 10:30pm.
Cost: $3 (Friday only)
Tuesday, August 6
Fiserv Forum
Doesn't it seem like the early 2000s were just yesterday? Especially when you can still recite all the words to "Your Body Is a Wonderland" and "Gravity." Whether you can't get enough of his old tunes or really dig his recent recordings, who can pass up that voice?
Cost: $75 and up
Thursday, August 8
Wisconsin State Fair Park
Comedian, ventriloquist, three-time winner of the Billboard Top Comedy Tour award, a Jeff Dunham show is quite the experience and obviously full of laughs. Don't worry, all of your favorite puppet characters like Peanut and Bubba J will be there too. Go early and eat your way through all the contenders for this year's Sporkie awards. Or try some of the winners from last year: French Onion Soup-On-a-Stick (Slim's PBR Park) still has my mouth watering. The Wisconsin State Fair runs from August 1 - 11.
Cost: $39 and up
Friday, August 9
The Riverside Theater
Wu-Tang Clan is coming to Milwaukee, do I have to say more? Well, it's also their 25th anniversary celebration tour, and they're pretty much a big deal in the hip-hop scene. Stop at Lost Whale in Bayview for a pre-concert drink or a nightcap. Hint hint: Lost Whale loves Wu-Tang Clan, so it might just be the perfect pre/post jam spot.
Cost: $80 and up
Saturday, August 10 - Sunday, August 11
Fiserv Forum Plaza
Morning Glory Art Fair has taken place in Downtown Milwaukee for over 40 years. They brand themselves as a destination art fair, and no wonder. There's over 130 but hundreds more apply. They strive to provide quality art and challenge you to "look for the unexpected," which shouldn't be too difficult as you'll find ceramics, fiber, glass, jewelry, wood, and much more.
Cost: Free
Wednesday, August 14
Boswell Books
Did you read Kitchens of the Great Midwest? If not, you should, and purchase your book from a local bookstore, preferably Boswell Books. The book is great, and Stradal's newest novel The Lager Queen of Minnesota is sure to be, too. Interact with artists, creators, writers, etc. Boswell constantly has authors in, so check out their other events listed on their website.
Cost: Free, but it's preferred if you register
Thursday, August 15 - Sunday, August 18
Henry W. Maier Festival Park
This special whiskey tasting, run by an actual Jameson brand ambassador from Ireland, has moved to its own tent! There, you'll enjoy six different whiskeys. Be sure to make a reservation first at The Cottage. Also, check out the Jameson On the Rocks Lounge as well as a reuben from McBob's to soak up all that whiskey!
Cost: $10 and up
Friday, August 16 - Sunday, August 18
Fiserv Forum Plaza
Fresh lobster is being flown in from the East Coast for this event, previously only held in Chicago and Detroit. I REPEAT: FRESH LOBSTER IS BEING FLOWN IN FROM THE EAST COAST. There'll be non-seafood essentials, too (you only have to purchase a ticket if you want to lobster it up). Plus, activities and music. This three-day festival is sure to be a crowd pleaser. Note: Tickets are cheaper the earlier you purchase.
Cost: $29 and up
Tuesday, August 20
The Pabst Theater
Katya, a drag queen on Season 7 of RuPaul's Drag Race and Season 2 of RuPaul's Drag Race: All Stars, is putting on a one woman show. Don't know what a one woman show is? Never have had the privilege of seeing a drag queen perform? Don't know what we're even talking about? You'll have gay-ol' time, promise. Plus, Katya promises "nonsensical buffoonery," and that sounds like something you don't want to miss.
Cost: $25 and up
Saturday, August 24
Historic Third Ward
You love shopping. You love boutique-y goods. You love markets. But have you ever experienced a Mobile Boutique Market? re:Craft and Relic is bringing this new form shopping to the Third Ward. Walk through vendors on wheels, literally. There'll even be a mobile salon. Sneak-peak looks of the vendors are up on re:Craft and Relic's social media sites, and it all looks so chic. Can't wait to see the entire Third Ward decorated with beautifully painted vans and trucks.
Cost: Free
Sign up here for our daily Milwaukee email and be the first to get all the food/drink/fun in the Brew City.