You got your car stuck atop an ice mountain. You missed the first couple of weeks of spring semester because of snow. And you spent the month of February cursing Punxsutawney Phil for lying to us about an early spring. But now, finally, the new season is here.
De-hibernate and get yourself out of the house -- Milwaukee is in full bloom, and there are tons of events you won't want to miss. Whether you're into food, fitness, music, or nerd-shit, there's something for everyone in Milwaukee this spring.
MARCH
Now-July 7th
Milwaukee Public Museum
This special exhibition is designed by The American Museum of Natural History in NYC, and is currently on display for your curious minds until July. We've been obsessed with poisons and toxins since the beginning of time, and this immersive exhibition delves into the reasons why (including a couple of features on Harry Potter and Snow White).
Cost: $15-$21
March 23
Veteran's Park
What's better than running along Lake Michigan in Veteran's Park? The Shamrock 5k Beer Run isn't timed and walking is welcomed, so grab your friends and register today. You'll get a T-shirt, beer glass, and medal, along with samples of beer from Black Husky Brewing out of Riverwest along the route. A portion of the proceeds goes to charities, including Hunger Task Force and the Wisconsin Ovarian Cancer Alliance.
Cost: $40
March 28
Miller Park
It's one of the earliest opening days in history, and Milwaukeeans are ready -- so break out all the tailgating essentials, fill your coolers, and start salivating over Secret Stadium Sauce. The Brewers' season starts out against the St. Louis Cardinals. After last year, Miller Park is going to be poppin'!
Cost: Starting at $82
March 30
The Domes
The Salsa Lady and Valentine Coffee Company and Big City Greens... oh my! You won't want to miss the last Milwaukee Winter Farmers Market of its 10th season in the Domes' Greenhouse Annex. Run by the Fondy Food Center, and you'll find about 50 local vendors offering all the Wisconsin goodness you could ask for.
Cost: Free
March 30
Turner Hall Ballroom
What exactly is a lager? Find out as you sample over 40 different lager style beers straight from your very own tasting glass (which you get to keep). Mix and mingle with the brewers themselves, engage in the beer demonstrations, and get a little tipsy. How could a Saturday be any more perfect?
Cost: $55
APRIL
April 6 - April 7
The Riverside Theater
Each little clam here knows how to jam here! But, really… this showing of Disney's The Little Mermaid features live musical accompaniment from the Milwaukee Symphony Orchestra, playing the Oscar-winning score by Alan Menken. Plus, did you know that "Under the Sea" won a Grammy?
Cost: $23-$65.50
April 7
Brookfield
Executive chef Amanda Strandt and sommelier Vince Halpin will be preparing a feast of all-you-can-eat beef, beer, wine, and cocktails. It's a tradition at Mr. B's Steakhouse, and The Bartolotta Restaurants do not disappoint.
Cost: $69
April 11 - April 14
Milwaukee Art Museum
Nothing says "spring" like flowers, and the Milwaukee Art Museum is putting together a floral installation like no other: Art in Bloom. Stunning, gorgeous, and breathtaking, the installations cover three gallery floors; you can also check out gardening seminars, the fashion show, and the artisan marketplace.
Cost: $17-$85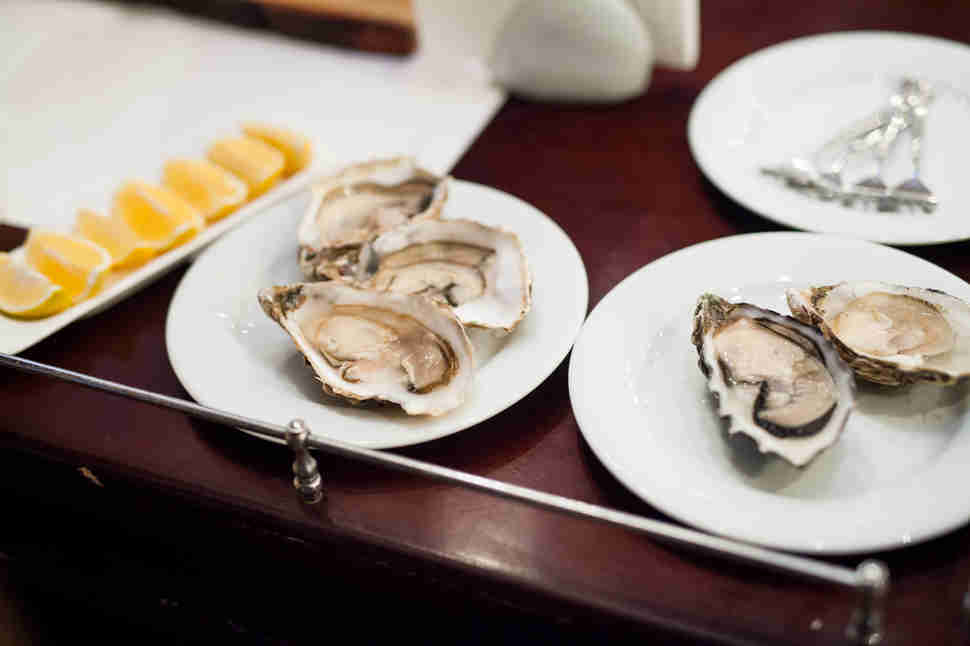 April 11
Milwaukee Public Market
Love oysters? Love St. Paul Fish Company? Then Oyster Fest 2019 is the place for you. Your ticket will include 12 oyster and beer pairings. Still not satisfied? Well, there's always the oyster eating competition, where if you eat the most oysters in one minute, you'll earn yourself a $200 gift card to St. Paul Fish Company. Proceeds from the event go The Fisher House of Wisconsin.
Cost: $45
April 11
Milwaukee Public Museum
Science on Tap is a lecture series presented by the Milwaukee Public Museum. This time around you'll meet Dr. Mark Siddall, curator and professor at the American Museum of Natural History, as he presents Toxic Tales Through Time. If you want to know more about the Power of Poison exhibit, Dr. Siddall has everything you need to know. And the best part about this adult education is that alcohol is involved. Get to learnin'!
Cost: $10 for non-members
April 13
Wisconsin State Fair Park EXPO Center
Stein and Dine 2019 presented by Shepherd Express is here, and lots and lots of beer is awaiting. This food and drink sampling event celebrates WI in the best of ways -- Central Waters, City Lights, Enlightened, and Good City are just some of the breweries that will be in attendance. It doesn't stop at beer, though. Twisted Path Distillery (*drool*) will be there too. Fill your souvenir beer mug and taste away…
Cost: $45 advance, $55 at the door
April 19
The Riverside Theater
Did you fall in love with the Netflix original, Steve Martin & Martin Short: An Evening You Will Forget for the Rest of Your Life? Can't get enough of the duo? Well, you're in luck. These two are headed to Milwaukee for a night of laughs.
Cost: $75.50-$250
April 26 - May 11
Historic Third Ward
The students at MIAD are talented AF. From illustration and web design to architecture, painting, sculpture, and photography, the sights will seem never ending. Friday, April 26 is their opening night, but check them out until May 11 (Monday-Saturday).
Cost: Free
April 22
Bay View
It's Earth Day, so spare a thought for the whales. Tripper and Dan are throwing a Bio-Dome Earth Day party at Lost Whale, with cocktails, charity fundraising, and overall shenanigans. Plus, if you haven't had the Oop's Not Berry's cocktail, it's one of the best drinks in town -- Forbes even talked it up recently.
Cost: Free
April 26
Milwaukee Public Market
Unwinding with a glass of wine is a great way to end the working week, but how about having Thief Wine hand select the perfect wines for you too? You'll try multiple high-end bottles and be supplied with snacks. They don't call this the grand tasting for nothing, folks.
Cost: $65
April 27
65 locations across the Milwaukee River Basin
With Earth Day just passing, celebrate Milwaukee's beauty by donating some of your time to clean up the rivers. Milwaukee Riverkeeper will supply the gloves and trash bags AND give you a T-shirt for helping out. If you find a piece of extra special wild garbage, you might win a prize. But in any case, for everyone that helps out, there's an after party too.
Cost: Free
April 28
Italian Community Center
Forget pancakes, bacon, and Bloody Marys -- this Sunday have your brunch Italian style with limoncello, cannoli, and calamari. Bring the extended family for this Italian food fair as the ICC hosts Taste of Italy for its 24th year.
Cost: Free admission, food items are $2 each ($4 for calamari)
MAY
May 12
Fiserv Forum
If I could turn back time… I'd go to more Cher concerts. Welp, with her Here We Go Again tour, you'll get just that chance. Sing along to all your favorite karaoke songs, with the Goddess of Pop herself.
Cost: Starting at $144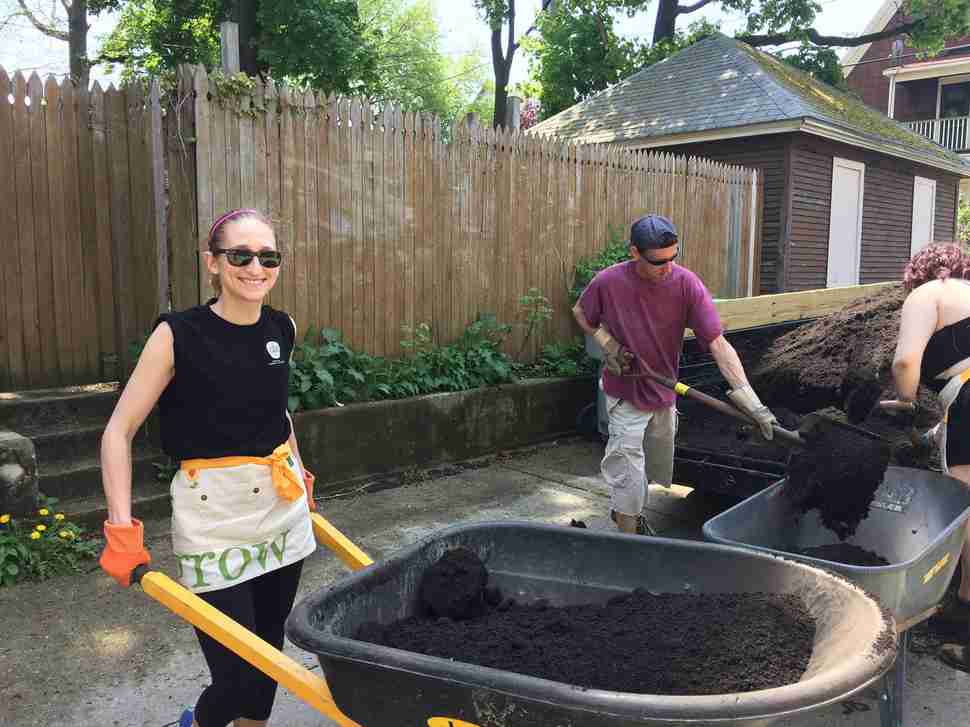 May 11 - May 25
Riverwest
Victory gardens started in WWII, but they are not a thing of the past. Join the Victory Garden Initiative in their annual Blitz. It's the largest garden building event in the nation, and over 500 gardens will be built. With your help, people will be able to grow their own food, straight from their front yard.
Cost: Free
May 18
Milwaukee Art Museum
Ever imagine the perfect yoga spot? Inside the wings of our art museum might just fulfill that fantasy. Milwaukee's morning sun. The windows. The lake. The oohs and aahs should be firing off inside your mind right now.
Cost: $15 (includes same-day admission to the museum)
May 18
Turner Hall
Ex Fabula believes that the community can be strengthened through the art of storytelling, and they could not be any more right. This is a competitive story slam, but you're more than welcome to just come and listen.
Cost: TBA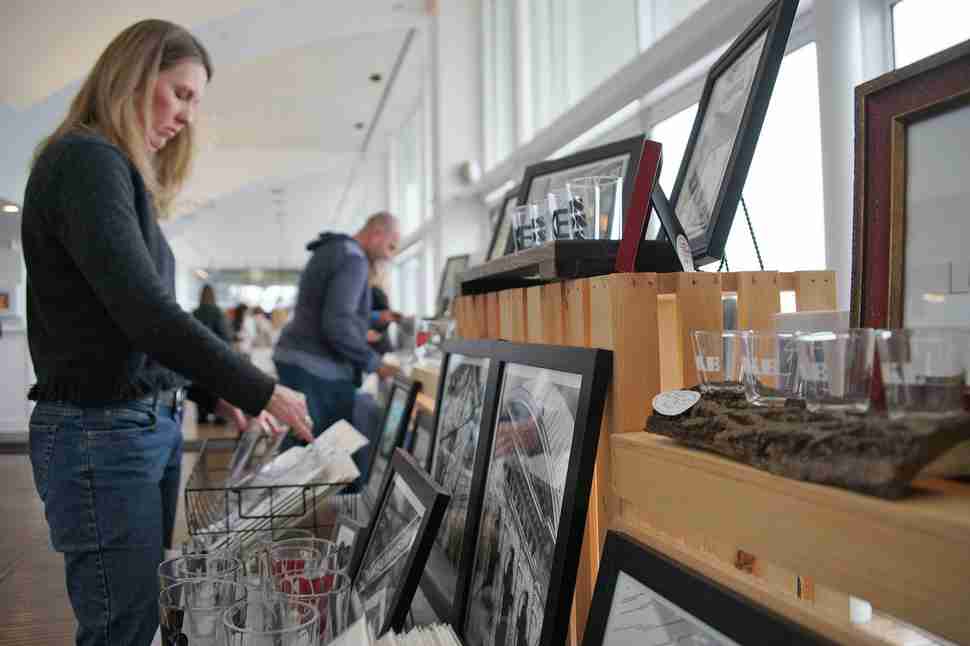 May 31
Bay View
Pickled vegetables, dog treats, headbands, plants, photography, honey, candles -- the list goes on and on. You can find all of these homemade goodies in the back parking lot of Colectivo in Bay View. Not to mention, this is Bay View's gallery night, so check out the town!
Cost: Free
Sign up here for our daily Milwaukee email and be the first to get all the food/drink/fun in the Brew City.