Thanks for Making Us Matter: An Open Letter to Prince from Minneapolis
Dearly beloved,
When you're trying to write about someone who was so incredibly profound, you begin to realize that they simply defy words. In the case of you, Mr. Prince Rogers Nelson, it's been particularly difficult to shape our thoughts into actual words following your death. Honestly, are there really any "right" things to say?
Well, after several late nights reliving your life through the many gifts you left us (i.e. the music), we've come to the conclusion that there are: thank you.
You were a man who left us all too early, but the things you gave us -- specifically the Twin Cities -- are so much more valuable than just diamonds and pearls. We in the TC owe you our gratitude and our appreciation. Here, we call out your name in thanks.
There are a lot of things those living out-of-state just don't understand about the relationship between you and the Twin Cities. Sure, it wasn't always the best of marriages, but it was one we never took for granted. If you ask people their favorite Prince story, you're just as likely to get a turbulent thriller as you are a happy and uplifting fairy tale.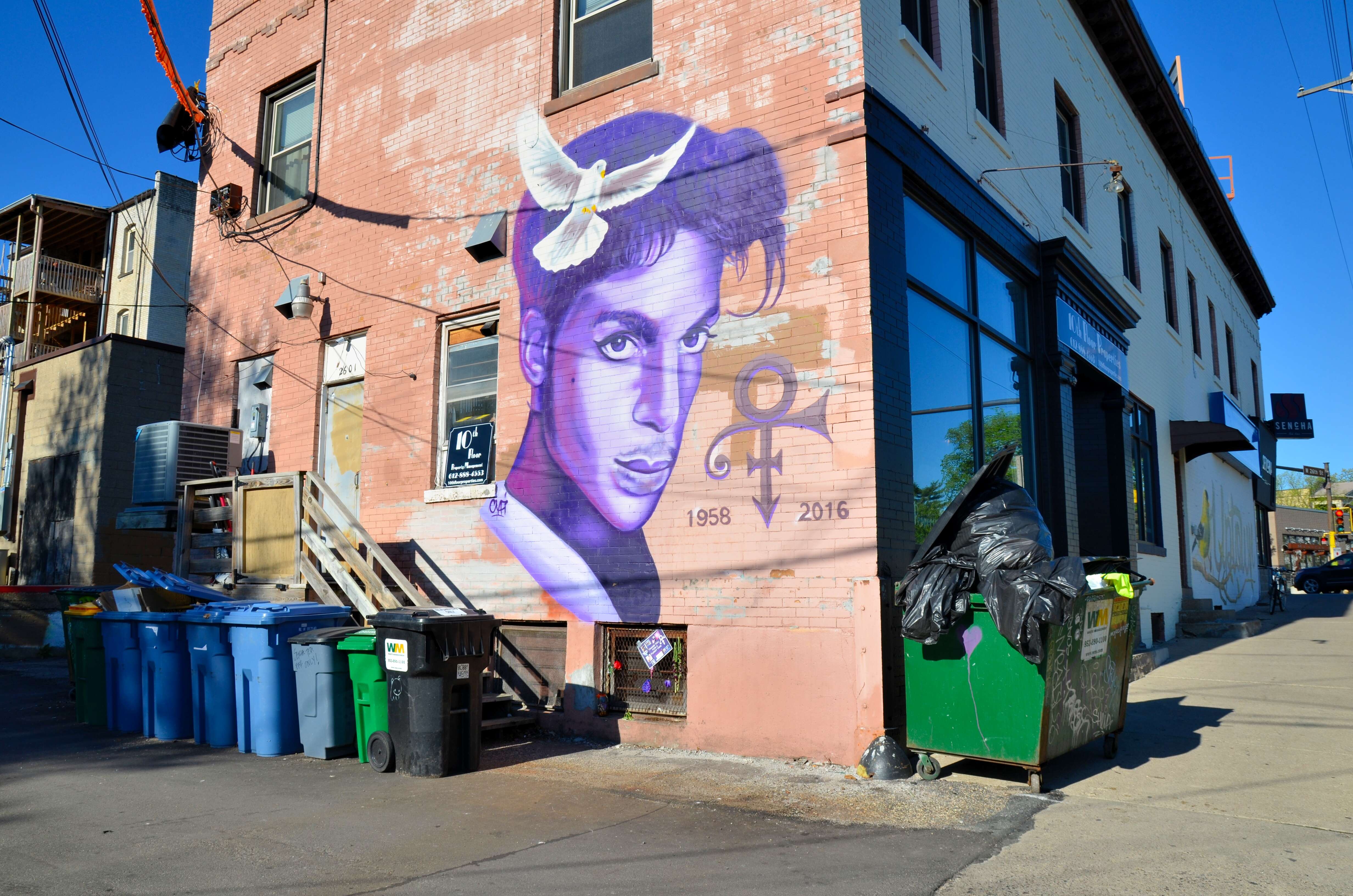 True story: I had a friend who told me about his tenure working at a local record store. On occasion, you'd drop by to make sure the store was properly stocked with your catalog. If it wasn't, the employees got an earful -- as if there were thieves in your temple.
(Classic Prince!)
I also remember hearing, to much controversy, that you would keep bodyguards around while recording in Paisley Park just in case the studio musicians became overly agitated by your constant quest for perfection.
(Again, classic Prince.)
Others recant tales of a friend of a friend who used to play basketball with you back in the day, or about that time they saw you perform at First Avenue and swore on the cross that you were singing to them and only them -- as if they could actually, somehow, be your lover. There are stories of how you played local proms before you were famous and with local bands to unknowing audiences during the height of your career, only to have them learn about it the next day in the morning papers.
(All classic Prince.)
To be honest, for those of us from the Twin Cities, there's no real way of knowing which of the many stories about you is true or not, because, frankly, there are mountains of them. Some certainly will be, but some will just live out there with no real way to officially authenticate them. But there is one thing that will always be true: if you're from here, you'll never have enough Prince stories, because love you or hate you, you were Prince, and Prince will always be an integral part of the Twin Cities experience.
In many ways, you helped bring us together and define our local culture. You were, and will always be, considered a true resident of our land. Other legends may have started here, but no one will likely own it the way you did. You used the Twin Cities as your drafting board, runway, and home base, whereas others used it as merely a birthplace and/or a delirious pit stop on their way to bigger and better things, never looking back.
Because of you, people have a much better sense of our home. You shined a light on the fact that we could be as cutting-edge as any other destination. You opened up our rich city and vibrant nightlife in a way that allowed other local artists to shine. First Avenue was once a concert venue only for us, but you brought its stage to the world. Purple Rain gave people their first real glimpse into what the TC culture could look like; even if it wasn't a complete truth for everybody at the time, it was enough to get people thinking.
While you were purifying the world in the waters of Lake Minnetonka, we all knew you were really taking them for a dip in the river.
So many of our local artists have added their Prince stories to the collective vault, often describing in detail many intimate moments in which you personally impacted their lives. Whether or not you'd actually met them in person -- as was the case with Hüsker Dü alum Bob Mould, who explained in an intimate Facebook post all of the ways that you indirectly impacted his entire career -- your legacy was felt. Local rock legend and Replacements frontman Paul Westerberg wrote about you in an article for Rolling Stone. He recounts the initial meeting: "The first time I met him was at a urinal at a nightclub in St. Paul. There he was, and I said, 'Hey, what's up?' And he answered, 'Life.' One word: 'Life.'"
Amid all of the things you gave us, there was one that meant the most: life.
The stories. The image. The guiding of a culture. No matter how you cut it, you gave the Twin Cities the greatest romance ever sold. It's because of this we owe you in a way I'm not sure we can pay. Honestly, can we live under your ideals as the price for your purple reign? Can we search for perfection in the way that you did? Can we continue to show the world that the Twin Cities is a place that all people around the world should aspire to in spirit? I'm not sure if we can, but I'd like to make a promise to you that we'll at least try.
We may not always succeed, but as you once wrote, "We are gathered here today to get through this thing called life."
Because of what you gave to us, and the way you made us all matter, we just might.
Sincerely,
Your loyal flock of doves
"Life is just a party, and parties weren't meant to last."
- Prince, "1999"
Sign up here for our daily MSP email and be the first to get all the food/drink/fun the Twin Cities have to offer.
Keane Amdahl is a veteran Twin Cities writer who is deeply saddened by the loss of The Purple One. Follow him on Twitter @FoodStoned.