The first snowfalls have hit Minnesota and the puffy coats are out, meaning it must be winter. While some people may lament the dropping of the temperatures, true blooded Minnesotans know that this is actually the best time of the year. Between having an excuse to stay in bed all day and a wealth of experiences you can only enjoy during the coldest season, there are plenty of reasons that you can love winter too.
November 15-Ongoing
Firelake Grill House & Cocktail Bar
Like your favorite Harry Potter characters, you've now defeated Voldemort and grown out of school age. Take the next step in your Potterverse journey by enjoying a cocktail inspired by the Fantastic Beasts and Where to Find Them series at Firelake Grill House & Cocktail Bar. Beginning November 15, you can enjoy a glass (or two or three) of Obscurus Old Fashioned, Unicorn Blood, Wolfsbane, Dragon's Fire or Nagini Negroni and pop upstairs at the Mall of America to watch The Crimes of Grindelwald, the second film in the series.
Cost: Depends on what you get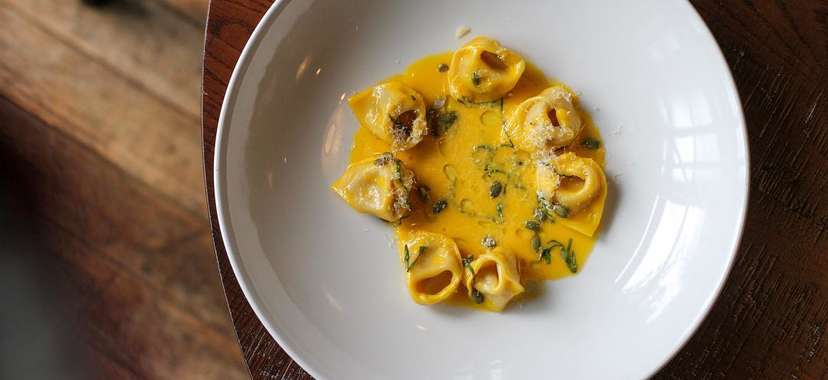 November 23-December 30
Charmant Hotel, La Crosse, Wisconsin
Sometimes you need a breath of fresh air, but what do you do when all the air in driving distance is frigidly cold? You head to a swanky indoor venue like the Charmant Hotel in La Crosse, Wisconsin. Hopping across the border into Sconnie territory is usually a good time, but this experience will jazz things up even further. Enjoy a lavish three-course prix fixe menu for only $40 between late November and December. It features dishes like salmon and veloute or a gorgonzola pistachio gnocchi and follow it up with a ghost tour of downtown La Crosse. Go for the affordably decadent spread; stay for the gorgeous hotel venue and a night (or weekend) away that is sure to impress the hell out of your date without blowing the bank.
Cost: Prix fixe menu is $40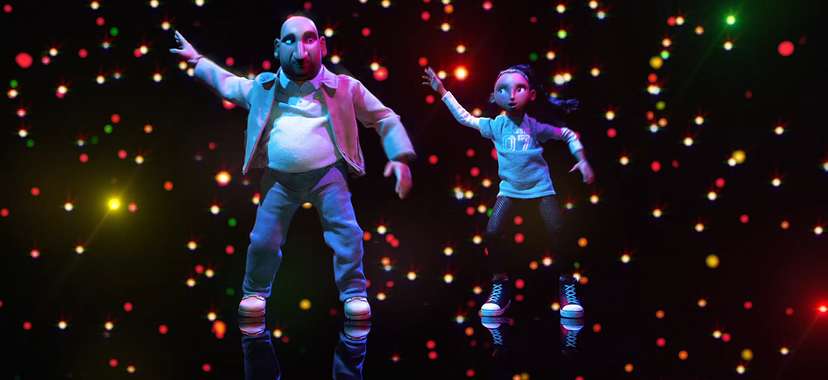 November 30-December 30
Walker Art Center
One of the Walker Art Center's best events every year is the British Arrow Awards, a collection of the top commercials made in the UK over the last year. Tickets are affordable and sell out quickly, so pre-order as soon as you can to reserve your spot at one of the dozens of December showings.
Cost: $14
All season long
Various Locations
If there was a breakout star of the last round of the Olympics, it was the sport of curling. Filled with flashy wardrobes, all-ages access and caricatures to give Dodgeball a run for its money, what's not to love? Indulge your Olympic dreams by visiting the Minnesota Curling Association and learning all the insider tips and tricks, or check out any of the tournaments they oversee.
Cost: Varies
Advertisement
Between the holidays and finishing out the year at work, your calendar can fill up fast in the colder months. But whether your winter plans involve heading out to a new bar opening, onto the open road, or to the office, Wrangler has new styles and comfortable fits made for wherever life takes you -- so you won't have to think twice about what to wear.
Ongoing until April 14
Pretty much every kid dreamed about Ancient Egypt at some point, right? Get the inside scoop on your favorite part of history by going to the Minneapolis Institute of Arts for Egypt's Sunken Cities, a riveting exhibit on all the best ancient Egyptian artifacts you've never seen before.
Cost: $20 for general admission
Through February
St. Paul
Some events are annual classics for a reason, and one of the top winter contenders in Minnesota is St. Paul's Winter Carnival. There are a host of seasonal events -- like parades, winter races, and all sorts of food vendors -- but the real showstopper is always the life-size castle built entirely of ice.
Cost: Most events, including the ice castle, are free
Weekly on Saturdays
La Doña Cervecería
After many months of waiting, (La Doña Cervecería is finally open and a must-attend venue for all beer lovers. In addition to serving up the tastiest cervezas and rotating access to the Twin Cities' hottest Latinx-owned food trucks, this for-benefit corporation also offers salsa-dancing lessons on Saturday nights and connects to a turf-covered soccer field. If it's too cold or snowy for soccer the field converts to play broomball, meaning there's no excuse to get your workout, your charity work and your drink on all at once.
Cost: $10 for the salsa classes
Weekly on Saturdays
Ground Zero Nightclub
If you loved 50 Shades of Grey but aren't sure how to explore your interest in BDSM and bondage, hit up Bondage-a-Go-Go to try it out. Running for over 20 years every Saturday, this dance club-meets-fetish night is the perfect place to do as little -- or as much -- as your heart's wildest desire.
Cost: $7
Weekly on Sundays
Flip Phone
God bless the folks at Flip Phone, which has supplied the Twin Cities with an endless array of top notch drag brunches for a while now. Some of the best yet are coming up in late November and early December, including an NSYNC vs Backstreet Boys dance off and a tribute to the late, great Whitney Houston. These are known to sell out quickly, so get your tickets ASAP to ensure a space at the table.
Cost: $11
Make a Siberian night of it
Anytime
Various Locations
Russian cuisine might not come to the top of your date night list, but it was made for the chilly weather winter brings. The Twin Cities has two excellent options. Hit St. Petersburg for a vodka flight at their famous vodka bar and affordable but filling classics like chicken Kiev and pelmenis; or choose Moscow on the Hill for a posh dinner and the Twin Cities' best assortment of martinis. Bonus points? Hit the Museum of Russian Art afterwards for a full Siberian experience.
Cost: Varies
Through December 8
Civil Engineering Building
If you are *that person* trolling YouTube every winter to find the craziest automated light displays, then this is your event. The University of Minnesota's College of Science and Engineering holds an annual Winter Light Show that is not to be missed. Designed by students using over 250,000 lights and set to their original music, the Winter Light Show will take your breath away (and give you free hot chocolate to stay warm with!).
Cost: Free
December 6
Whittier
Once Upon a Crime, one of Minneapolis's grandest old bookstores is 31-years-old and needs help. What better way to chip in than to check out one of their monthly-ish author events and see award-winning writer Allen Eskens read from his latest book? His book The Shadows We Hide is a thriller about a young journalist who uncovers murderous secrets.
Cost: Free
December 8
Tattersall Distilling
If your cold Grinchy heart wants to scrimp all your pennies on #selfcare purchases, look no further than Tattersall's market on December 8. Featuring vendors from all over the Twin Cities shilling wares from pottery to leather gifts to potions to booze, even the smallest heart is sure to grow three sizes (and find plenty of great stuff to buy).
Cost: Varies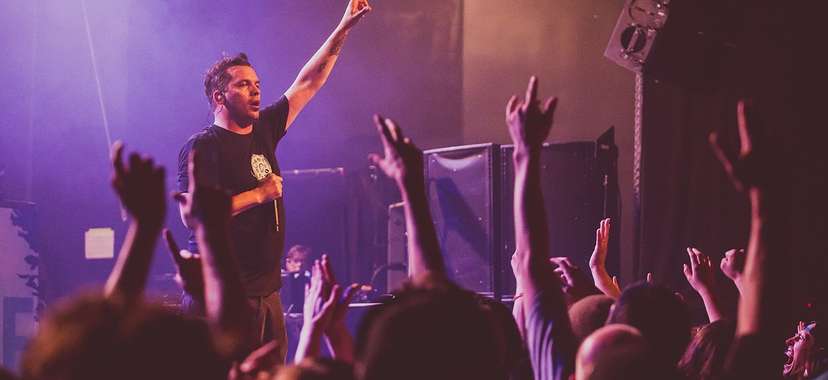 December 14
Palace Theatre
This is such a hot ticket that the first night was sold out and they had to add a second one, but the Palace Theatre will host Minneapolis-born hip-hop duo Atmosphere on Friday, December 14.   
Cost: $30
Open all season
Loews Minneapolis Hotel
Pop up bars and restaurants are all the rage these days. Get on the bandwagon by getting custom cocktails built out of apothecary bottled booze at The Bellhop Bar at Loews Hotels. The curated libations feature an impressive pedigree and are served every day from 5-7pm. Our pick? The Mill City Martini, hands down.
Cost: Depends on what you get
December 12
First Avenue
Prince may no longer be with us, but Minnesotans know better than anyone that he lives eternally in all of us. This is truest of course for Sheila E, one of Prince's most legendary band members, who is still kicking ass and taking names on stage. Head to First Avenue to see her perform at the Purple One's favorite venue; if you're lucky, she might even throw back to some of their work together for a group singalong.
Cost: $45
January 24-27
Lake Nokomis
Know what's cheaper and more fun than watching professional hockey? Heading outside to enjoy the scrappy players competing for the U.S. Pond Hockey Championships in St. Paul. Don't take our word for it; as the organization says, "In Minnesota, hockey is more than a game. It's a part of life. It embodies who we are -- capturing our passion, joy, and commitment."
Cost: Free to attend
February 9
Xcel Energy Center
If you're one of those people who hates the news and gets their updates through comedy shows, you have to check out The Daily Show's host on tour. Trevor Noah's standup is becoming one of the funniest gigs around; luckily you can hear his latest material live at the Xcel Energy Center. For bonus points, read his fantastic autobiography Born A Crime before you go.
Cost: Tickets start at $36
 
Sign up here for our daily MSP email and be the first to get all the food/drink/fun the Twin Cities have to offer.