As much as Minnesotans love taking advantage of long summer days, there's just something about the flip of the calendar to fall. Whether you're excited about the start of Vikings football, pumpkin spice lattes, or beautiful scenic drives up north, there are tons of reasons to love this colorful time of year in the Twin Cities. From beer fests to corn mazes to the best concerts in town, we've got you covered with our comprehensive guide to all things fall.
Now through September 29
Shakopee
Never been to the Minnesota Renaissance Festival? It's really something. There are more than 250 artisans selling their wares, 16 stages of live entertainment, and hundreds of costumed characters roaming the grounds to take you back to the 16th century. Grab a turkey leg and make sure not to miss the live combat jousting (four times daily). And feel free to wear Renaissance-themed garb, as there's a daily costume contest each morning at 10:30 am.
Cost: General admission $13.50-$25
Now through October 31
Minnetonka Orchards
Nothing screams fall like a trip to a local apple orchard. Minnetonka Orchards is close, has kid-friendly activities, and you can pick your own apples straight from the tree. (They also sell them pre-picked and bagged.) The orchard is also pet-friendly, provided that your pet remains leashed. Check out their famous apple donuts, caramel apples, and cider -- and as Halloween draws closer, think about picking up a pumpkin from their patch to carve, too. Note: Only open on weekends.
Cost: $8 admission (kids three and under free)
Ongoing
Worldwide
Getting treated like a VIP takes any beer festival, barbecue showdown, or sporting event to epic levels, and as a Marriott Bonvoy member, you'll be able to cash in on luxury experiences across the globe with points. Marriott Bonvoy offers benefits and endless experiences at more than 7,000 hotels worldwide, so whether you're into live music, Michelin-star restaurants, or box seats, you're bound to find a perk that fits your lifestyle. Of course, they have you covered on where to stay if you want to make a weekend of it, too. 
Cost: Free to join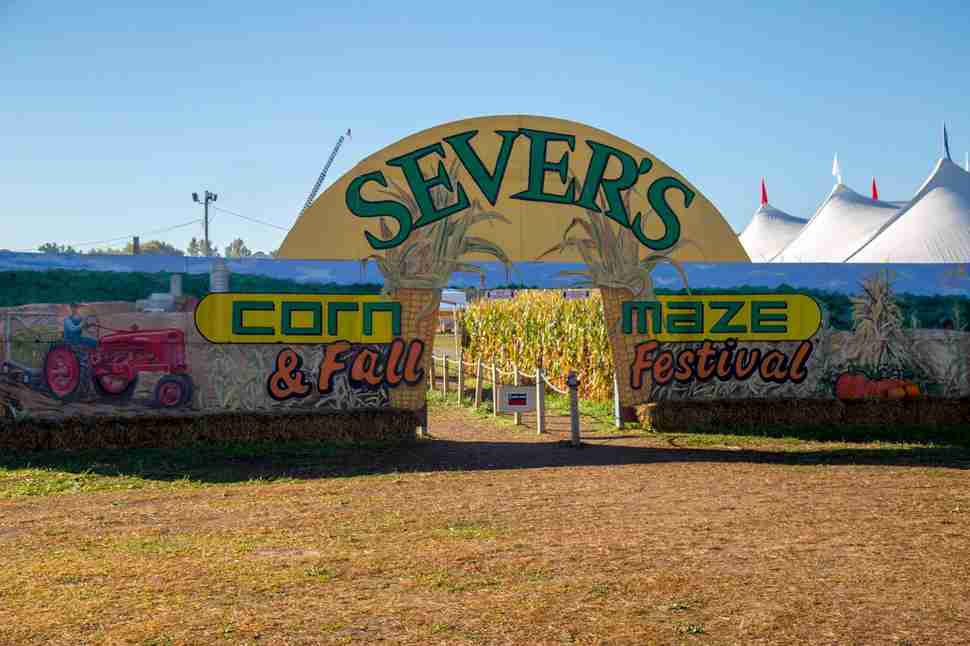 September 13-November 3
Sever's, Shakopee
Sever's, the largest corn maze in the state (and arguably the most popular in the area), returns with fall fun for the whole family. In order to successfully find your way out, follow the letters of the alphabet from A-Z and read fun facts about maze's theme (this year: a giant dinosaur) along the way. No cheating (or corn-picking) allowed! Note: Only open on weekends.
Cost: $16 (kids three and under free)
September 14 & 22
West Broadway & Nicollet
Open Streets closes roads to traffic so residents can meet and mingle. They've already hosted multiple events this summer and there are two left this fall: West Broadway on the 14th and Nicollet on the 22nd. Enjoy live music, dancing, and food trucks galore with your neighbors, whether you know them or not! 
Cost: Free
September 20-October 12
Gasthof Zur Gemutlichkeit
You can almost close your eyes and pretend you're in Germany at Gasthof's giant Oktoberfest tent party. Every Friday and Saturday, you'll find live polka music, Hammerschlagen, sauerkraut, apfelstrudel, and -- of course -- beer with no cover charge. Prost!
Cost: $6 per token (one token = ½ liter of beer)
September 27-28
Somerset Amphitheater, Wisconsin
Surly Brewing is throwing down once again with Darkness Day, an event where new and rare beers make their debut, including Surly's 2019 Darkness Russian Imperial Stout. The party starts on Friday with the Dawn of Darkness Beer Festival, where you can sample beers from guest breweries that you can't normally find in our area. There will also be live music, food trucks, a big-ass bonfire, and camping, so pitch a tent and get ready for the darkness.
Cost: $35-$45 for day pass; $55-$200 for weekend pass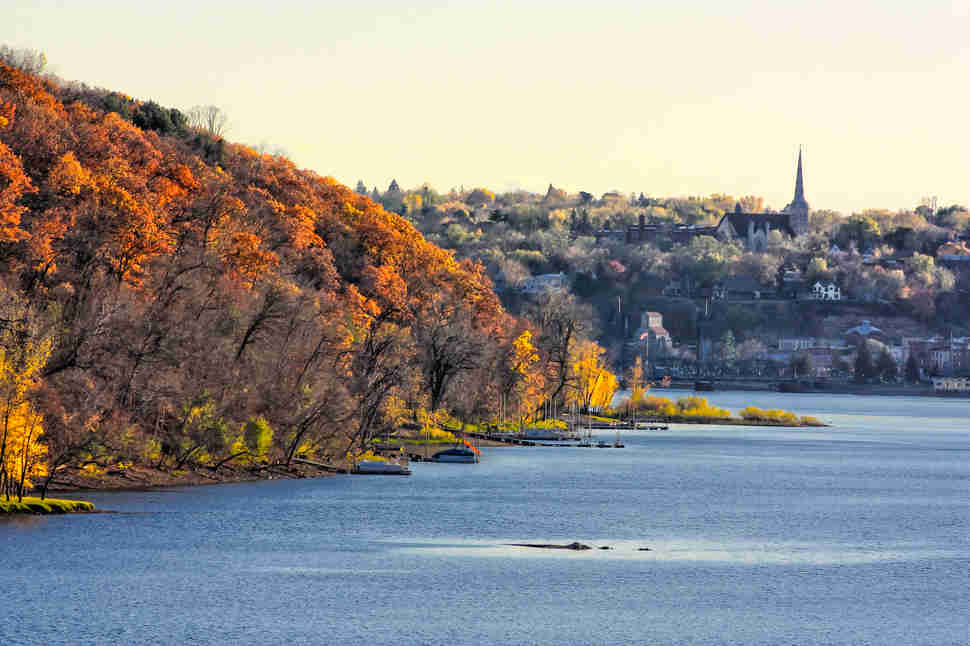 Late September to mid-October
Grand Rounds Scenic Byway
There's no better way to catch fall colors than hopping in the car and taking the family for a relaxed Sunday drive. In the Twin Cities proper, try circling parkways like Lake of the Isles or head out a bit further and cruise down Highway 95 from Taylors Falls to Afton along the St. Croix River.
Cost: Free
October 1-November 3
Minnesota Zoo
The Jack-O-Lantern Spectacular is back for its second year at the zoo, and the trail features more than 5,000 illuminated carved pumpkins of all different shapes and sizes all in one place. There will also be a straw maze, costumed characters, carousel rides, and live music. It's non-scary (i.e. kid-friendly) and proceeds benefit the zoo's animal care and conservation efforts. 
Cost: $16-$18 (kids two and under free)
October 3-31
Rosedale Center
Many say the Haunted Basement just isn't the same after it left the dark cellar of the Soap Factory, but we think it's still worth checking out. Last year, it appeared in a new space in Northeast and this year, it will set up shop in the old Herberger's space in the Rosedale Mall. Organizers say it will give the creepily costumed actors more space to "play" than ever before,  and we're confident they'll deliver the stuff of nightmares. 
Cost: $15-$30
October 5
TCF Bank Stadium
It doesn't matter if you did or didn't go to the U...there isn't a more fun time to be on campus than Homecoming. Don your best maroon and gold ensemble and get ready to feel 21 again as you crawl from bar to bar yelling "Ski-U-Mah!" (We recommend Sally's and Blarney's.) This year's game is at TCF Bank Stadium against Illinois, which should make for a good rivalry.
Cost: $30-$115
October 5
Xcel Energy Center
Grammy Award-winning duo The Chainsmokers stop in St. Paul on their World War Joy North American tour. They'll perform mega-hits like "Who Do You Love," "Don't Let Me Down," and "Closer." Aussie pop rock act 5 Seconds of Summer is the opener.
Cost: Tickets start at $26.50
October 6
Downtown Minneapolis to Downtown St. Paul
It seems like you can get VIP access to just about anything these days, including a marathon. Back for its second year at the "most beautiful urban marathon in America," the VIP section at the Twin Cities Marathon is open to both marathon participants and spectators. It includes access to the Vikings Longhouse, a heated indoor pre-race staging area, complimentary food, coffee, and Summit beer -- and most importantly, VIP-only "luxury toilets." If you don't want to pay, just stake out a spot along the 26.2-mile course to cheer on friends, family, or complete strangers.
Cost: Free or $75 for VIP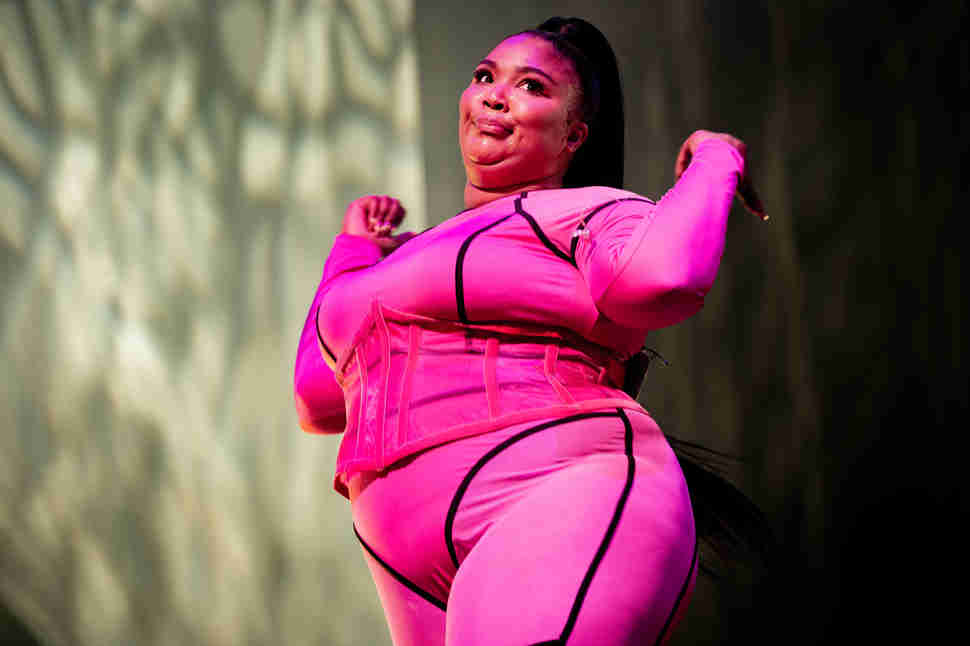 October 9 & 11
The Armory
Tickets flew fast when former Minneapolis first lady Lizzo announced she was returning to her old stomping grounds for a show. Her pop/hip hop/R&B Cuz I Love You Too tour sold out early on, but tickets are still available on third-party sites (albeit, for a pretty penny.) You know she'll rock The Armory with hits like "Juice," "Truth Hurts," and "Good As Hell." And we like to think: once a Minneapolis girl, always a Minneapolis girl.
Cost: $230 and up through third-party sites
October 12
Warehouse District
The legendary Zombie Pub Crawl returns for its 15th Halloween, this year moving from Northeast Minneapolis to downtown's Warehouse District. Certified by the Guinness Book of World Records as the world's largest gathering of zombies (yes, seriously), Zombie Pub Crawl promises to be a brain-eating, blood-drinking good time. The musical lineup across several stages includes The Fine Line and The Pourhouse, plus headliner Zedd at The Armory. Participating bars include Cowboy Jack's, Sneaky Pete's, Brother's, 508, The Loon, and more.
Cost: $23-$120 
October 12-13
Stillwater
Get ready for a "gourd" old time at the annual Stillwater Harvest Fest along the St. Croix River. The best event (in our humble opinion) is the pumpkin regatta, where people hollow out giant pumpkins, climb inside, and paddle them downriver. It's sink-or-swim to see who can make it to the finish line! Afterwards, grab a local Lift Bridge brew at the beer garden, listen to live music, and watch the giant pumpkin weigh-off. 
Cost: Free admission
October 26
Cathedral of St. Paul / Upper Landing Park, St. Paul
Sure, you've done a fun run before, but have you ever raced in a crazy Halloween costume? (Tip: practice beforehand.) The annual Monster Dash returns with 5K, 10K, 10 mile, and half marathon courses. Obviously, prizes will be awarded for best costumes at the post-race party at Upper Landing Park along the Mississippi River.
Cost: $45 for the 5K; $55 for the 10K and 10 mile; $60 for the half marathon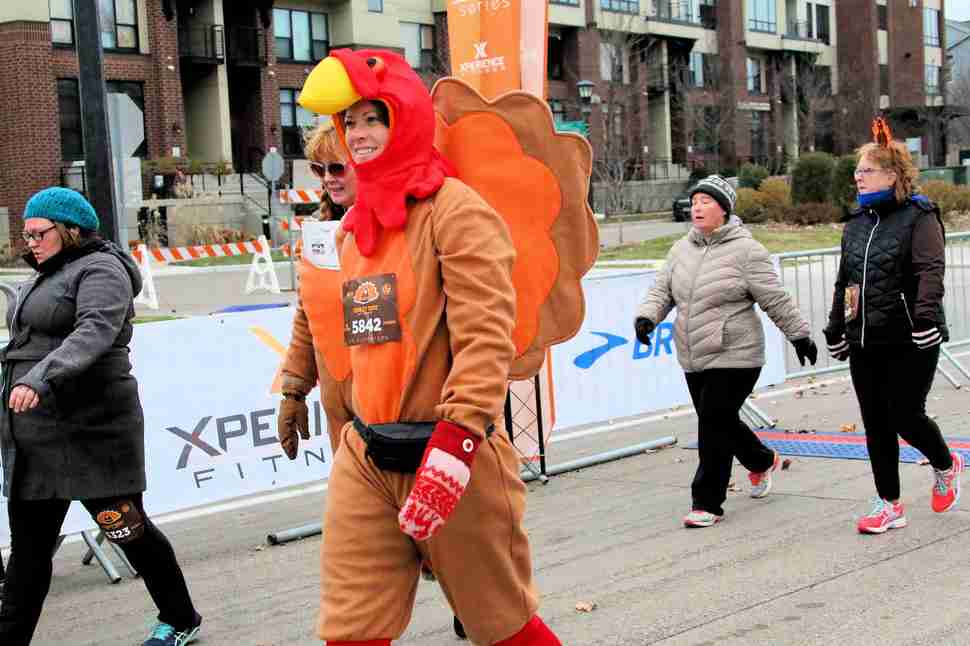 November 28
Starts at Upper Landing Park, St. Paul
Don't be a turkey if you want to eat a ton of food on Thanksgiving. Just burn some calories first at the seventh annual Turkey Trot. Choose from a 6K or 10K run, and feel free to dress up in Thanksgiving-themed clothing. The race also partners with local nonprofit The Open Door Pantry, and you're encouraged to give thanks by either making a donation or bringing a healthy food item to the race. 
Cost: $35 for both the 6K and 10K
Volunteer to serve Thanksgiving dinner
November 28
Metro-wide
If you want to give thanks by helping others, there are plenty of area shelters and nonprofits that could use your help serving Turkey Day dinner. Catholic Charities, the Salvation Army, and People Serving People are just a few. Most nonprofits also have Thanksgiving food drives in advance of the holiday as well. Do some Googling, and give back this holiday!
Cost: Free
November 29
Mall of America, Bloomington
The mother of all malls, the Mall of America, is either the best or the worst place to be on Black Friday -- depending on how you feel about crowds. But if you're an early riser and an avid shopper, MOA usually offers extras on Black Friday like mystery scratch-off promotions where you can win prizes as well as discounts. Even better, you can burn off those Turkey Day calories as you walk laps (a loop around one floor of the mall is equal to a mile). We 100% recommend arriving early for the best parking spots.
Cost: Free admission
Sign up here for our daily MSP email and be the first to get all the food/drink/fun the Twin Cities have to offer.