Because there's nothing quite like a good old-fashioned fight, it's Rivalry Week. Keep tabs on simmering feuds across the country right here.
Alright, we've got to admit it, Wisconsin is pretty good at cheese and their cheeseheads root for a team that's pretty good at football, but share a border with that state long enough and it becomes pretty clear that Wisconsin actually kinda stinks... and not just because of all the aforementioned cheese/cheeseheads. Here are 11 reasons why, cheesy things aside, Minnesota totally pwns Wisconsin.
 
It looks funny
What good is all that cheese if, when you make a grilled cheese with it, there's almost no chance you can randomly bite your way into your state's shape? Stupid bulbous Wisconsin.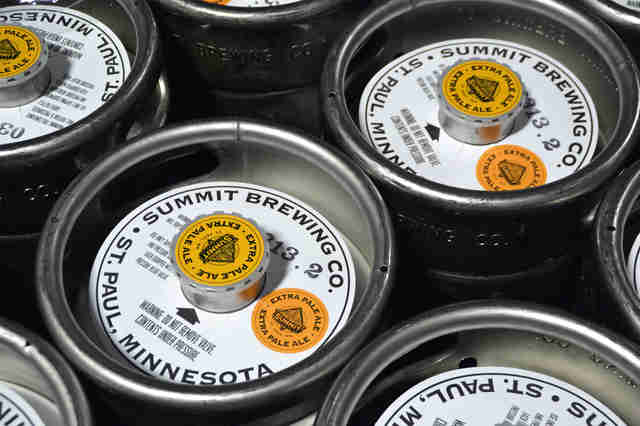 Minnesota's craft beer is way better...
While it's true that Wisconsin is home to oh-so-glorious New Glarus, it is also true that New Glarus alone does not a good craft beer state make. Seriously, who cares what a certain lifestyle site that rhymes with "illest" says? Especially when we've got breweries like Summit, Surly, Fulton, Bauhaus, Indeed, Steel Toe, Brau Bros, Lift Bridge. Shall we continue? Okay! Insight, Fair State, Dangerous Man, Lake Monster, Badger Hill, and... ooh, you get the idea.
 
... and its big cities are way bigger
Waaay back in the day when Milwaukee was still home to the Braves it was roughly the same size as Minneapolis. Nowadays the greater Milwaukee area comes in at about 1.75 million and while that may be more than they used to have, the Twin Cities' metro area has nearly tripled in size, pushing 6 million at last check. If that's not people voting with their feet, we don't know what is.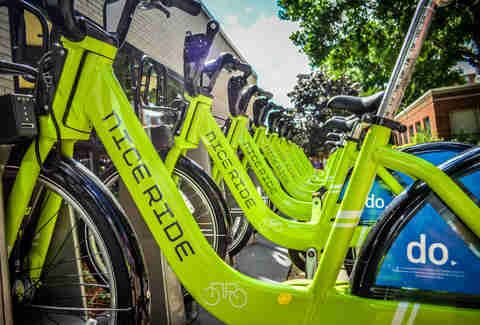 One word: biking
Minnesota: home to arguably the number one bike city in the country. Wisconsin: arguably home to only one bike.
 
Our weirdos are less weird
Name a Minnesota-born weirdo -- Judy Garland, Jesse Ventura, JOSH HARTNETT (freak) -- and they can't hold a candle to Wisconsin's weirdest weirdo, Jeffrey Dahmer, who actually ate people back in the day. Like 20 of 'em.
Our 10,000 lakes > Wisconsin's two great lakes
Sure Wisconsin might be on Lake Superior AND Lake Michigan, but Minnesotans can't be that jealous, not when we've we got countless smaller bodies of freshwater, including one of the country's best party lakes, to hang out on all summer/ice fish on all winter.
 
Oh, and Minnesota actually has rivers
We felt bad that Wisconsin wasn't the headwaters of any epic rivers so we decided to share one of ours, the Mississippi, with them for a few miles along the border.
Minnesota's baseball players > Wisconsin's baseball players
The Milwaukee Brewers' all-time greatest player, Paul Molitor, went to Cretin-Derham Hall High School in St. Paul and is now the Minnesota Twins' manager, which pretty much says it all.
Fun fact: the Minnesota Twins' potentially all-time greatest player, Joe Mauer, also went to Cretin.
 
1970s sitcom working girls
While Mary Tyler Moore was busily making it after all in the newsroom of WJM-TV in Minneapolis, Laverne and Shirley we're clocking out from putting caps on beer bottles in Milwaukee to hang with neighbors named Squiggy and Lenny.
We've got more reasons to be excited
In Wisconsin they've got the Green Bay Packers and... um, yeah, that's about it; just the Green Bay Packers. In Minnesota literally everything else besides our football team (cool cities, progressive ideas, great arts and culture, ALL FOUR PRO SPORTS, every kind of food imaginable available on a stick) is reason to get excited.
 
And when it comes to iconic food...
Wisconsin = cheese. Minnesota = a burger WITH WISCONSIN'S CHEESE INSIDE OF IT.
Sign up here for our daily MSP email and be the first to get all the food/drink/fun the Twin Cities have to offer.