Fall is here, but the question is, how long will it last? Given that our time with this season can get cut inexcusably short, we've prepared a simple bucket list of 10 things you need to do in the Twin Cities this fall to make the most of your time before the winter weather strikes...
Do some leaf peeping
The state Department of Natural Resources makes it easy to follow fall's progress across the state with a handy website, though our advice is that instead of peeping, do some leaping into a pile of fallen foliage in your front yard.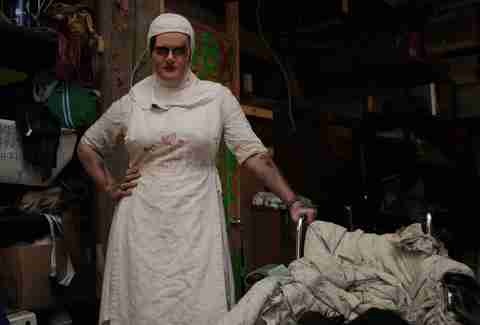 Visit a haunted house... err, basement
Haunted hay rides, horror festivals... there are tons of ways to scare yourself ahead of Halloween, but the best way is the Soap Factory's haunted basement, which runs through the end of the month but is celebrating opening night September 30th.

Hit Oktoberfest. Any Oktoberfest.
Obviously, one of the best beer cities in the country is gonna do Oktoberfest right, with celebrations ranging from the big one at MN state fairgrounds, to one hosted by Schell's in New Ulm, and Bauhaus Brew Labs' annual Schwandtoberfest on October 3rd featuring meats from Gerhard's Brats, authentic Bavarian pretzels, and 22oz steins full of the brewery's Bavarian festbier.
Get medieval at Ren Fest
Head to the Shakopee fairgrounds for smoked turkey legs, flagons of mead, and severely impressive cosplay before the 2015 Renaissance Festival ends its six-week run on October 4th.

See the best (?) burlesque ever
Everyone's favorite alt sirens, the SuicideGirls, are bringing their Blackheart Burlesque roadshow -- featuring stripteases poking fun at Game of Thrones, The Big Lebowski, Planet of the Apes, Star Wars, etc. -- back to Mill City Nights on Friday, October 9th.
Eat oysters. Soooo many oysters.
Meritage in St. Paul, and the Oceanaire Seafood Room in Minneapolis are both hosting an oyster fest and an oyster bash, respectively, on October 11th, and you know what that means... uh, something to do with bivalves, presumably.
Get some pumpkin (patch) in your life
Forget about the pumpkin spice lattes for a minute and head out to find the real deal at one of Minnesota's many pumpkin patches. Many of them offer a variety of fall-themed activities including games, hay rides, and some even have petting zoos. You're not going to get all that at your local Starbucks.

Drink more beer
The aforementioned Oktoberfest celebrations are just some of the sweet suds-related events going down this fall. Two of the best include Mpls.St.Paul Mag's Harvest Beer Fest on October 17th; and on October 24th, the always-popular Surly Darkness Day. Get your tickets for both now.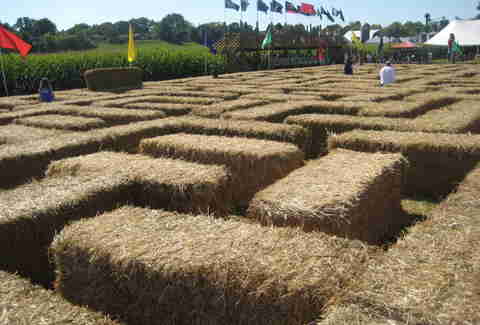 You know you've always wanted to reenact some of the scenes from Labyrinth (and not just the ones involving Jennifer Connelly), and now through the end of October you can actually do it: head out to Shakopee and spend the day getting lost and then stick around and play in the giant corn pit.

On November 24th & 25th this take on the classic ballet re-imagines Tchaikovsky's score through... waitforit!... rap music, and features over a dozen dancers, an on-stage DJ, and an electric violinist.
Sign up here for our daily MSP email and be the first to get all the food/drink/fun the Twin Cities have to offer.
Keane Amdahl is a Minneapolis-based food writer who tweets at @foodstoned, and has no plans... seriously, like, ZERO plans... to go to the SuicideGirls burlesque. OK, he's totally going.