There are a lot of stereotypes, misconceptions, and otherwise wrong impressions that people seem to have about us here in the Twin Cities. Some of it has to do with things outstate while a lot of it has to do with our general attitude towards life. Either way, we're here to set the record straight on a few items that only those of us in the area truly understand.
Downtown Minneapolis has the world's longest skyway system
And it's the worst possible way to traverse the city.
 
Prince does not live here
Okay, he kind of does, but he's way out in the 'burbs far outside of city limits.
 
The Mall of America is also in the suburbs
And no one really ever wants to go to there.
 
Minneapolis has over 5,000 acres of parks and one of the best parks systems in the country
And you probably won't get mugged in most of them. Probably.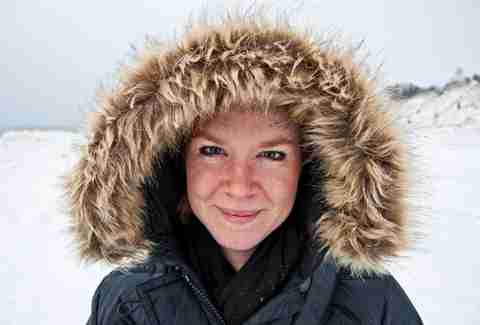 We do not talk like the people in the movie Fargo
It's just a movie, which means that it's mostly fiction, unless of course you were raised up north... then it's a fact of life. OK, maybe some of us in the cities do it, too, but that's our own inside joke -- everybody else can just stay out of it!
 
We don't all constantly listen to A Prairie Home Companion
But some of us do.
 
The Twin Cities are consistently voted one of the best tech-friendly cities in the country
Which basically means that we can Snapchat with the best of them and that our coffee shops are consistently filled with coders.
 
We understand the true value of a good patio
Seriously though, when patio season rolls around you'd better believe that's where we'll be. As soon as it hits 50 degrees outside you'll find us all at either a local bar, restaurant, or out in our own backyards doing some serious sitting just so we can get outside and soak up the sun.
We understand the true value of Netflix
And it has a lot more to do with staying warm than it does to "chill."
 
Yes, it gets cold here, but the problem is the wind chill
Chicago may be the Windy City, but here in the Twin Cities, we also know a little bit about what the wind can do -- meaning it can turn a fairly mild 20 below zero day into a negative 50 degree danger zone.
 
Just because it's below zero doesn't mean our world stops
Sure, schools will often close, but that's about it. The rest of the world goes on just as it would if it were 85 degrees and sunny. There's no leniency for tardiness at work nor is it a generally accepted excuse to cancel plans. Yeah, some people will, but then we'll just Minnesota Nice the hell out of them while they're not around.
 
'Minnesota Nice' doesn't mean what you think it means
Look, it's great that you think that we're all nice, but that's not what that term means, unless of course you live up north and frequently invite strangers over. If that's the case, good for you. Keep on being a good little Minnesotan.
Our food scene is absolutely top shelf
Sure, ten years ago it left a lot to be desired, but since then we've developed into a world-class food destination. National food nerds are perpetually calling out the Twin Cities as being the next big thing in food. Who are we to disagree? Just last year, celebrity chef Gavin Kaysen moved home to open his flagship restaurant Spoon & Stable. We also have several James Beard Award-winning chefs that also call the Twin Cities home like Tim McKee, Alex Roberts, and Isaac Becker. Plus, the list of Twin Cities chefs nominated for the coveted Beard Award increases substantially, which is a good sign that the food here is just as good as it is in the other, better known food cities.
 
January is a reasonable time of year to eat ice cream
In fact, the newest ice cream shop, Milkjam Creamery, just opened this past December and they've been running solid ever since.
 
Not being able to buy beer on Sundays sucks
Look, Sundays can be a lot of things to a lot of people. Some people do their church thing while others watch football. Some grill with their families and some do, well, God knows what, but the thing that all of these things have in common is that beer should be involved somehow (that's right church goers, you're doing it wrong). When beer can't be purchased under the strict oppression of the law, it blows. Honestly, nobody wants to have to drive to Wisconsin just to nab a sixer. This holds true for the whole state and not just the Twin Cities.
 
We get why we choose to stay here and not move away
We're perpetually asked why we stay here when faced with freezing winter weather and the simple answer has to do with how nice it is during the rest of the year. Sure, six months of the year we're competing with Antarctica for who has the coldest days, but during the spring, summer, and fall months we compete with the most gorgeous weather destinations in the world. And you know what? We wouldn't have it any other way.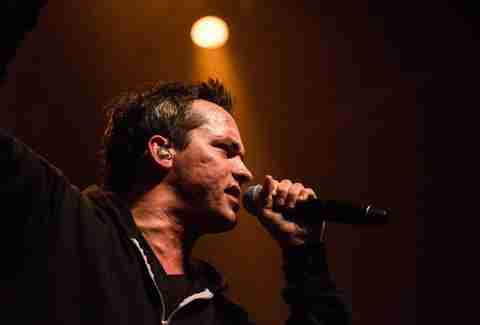 We love the crap out of our local music scene, and we have a radio station to prove it
Minnesota is home to a lot of great acts, many of whom got their start in the Twin Cities. Bob Dylan, Prince, The Replacements, Soul Asylum, Husker Du, Atmosphere, POS, Poliça, and a host of others all started here in the Twin Cities. With that, we also have our own extremely unique public radio station that pimps a lot of great local music. While you can stream 89.3 The Current anywhere in the world, it only calls the Twin Cities home.
 
We have great beaches
Sure, we're no primo surfing destination, but when it comes to beach bumming in the summer, our beaches are just as good as anywhere else. There's hot sand, refreshingly cool water, and most of our lakes have great spots to grab lunch and a beer. It's hard to argue with that.
 
We're actually two different cities
That's right, it's Minneapolis AND St. Paul. It's not one city; they're two distinctly different cities. If you can't understand that we'll Minnesota Nice your ass all the way back to wherever it is you came from. Also, Edina, Bloomington, or any other suburb is NOT part of the Twin Cities. They're suburbs that just want to be part of team TC.
 
We are the biggest little city
For real. There's roughly two degrees of separation from one person to the next and that says a lot for a pair of cities that total over 700,000 people. No matter who you're talking to, they'll always know somebody that you know. Always.
Sign up here for our daily MSP email and be the first to get all the food/drink/fun the Twin Cities have to offer.
Keane Amdahl is a veteran Twin Cities writer that doesn't want to keep explaining to people that Paisley Park is in the suburbs. Follow his antics online on Twitter @FoodStoned.