A city of eclectically outfitted musicians, style-forward visual artists, and designer-donning fashion mavens regularly, Nashville brims with style—and much of that makes its way to (and comes from) its local thrift stores. Add to that the fact that so many recent transplants from across the country call the city home, and it means that thrifters encounter a deep range of styles. From musical instruments to rare vinyl to a magpie collection of clothes, here are Music City's top spots for buying first-class secondhand finds.
East Nashville
If the Hip Zipper had started buying new clothing when it first opened in 1999, even those items would qualify as vintage by now. That's how long this beloved thrift store has been setting styles in East Nashville, outfitting local bands with cool costumes and selling vintage clothes and accessories from the pre-1990 era.
West Nashville
This shop's name is both descriptive and accurate, but don't call it a "junk store" just because it stocks an extremely eclectic array of vintage home decor pieces, accessories, and antiques. The owners are very intentional in what they select to buy and sell, and there's always something surprising to check out in the next bin.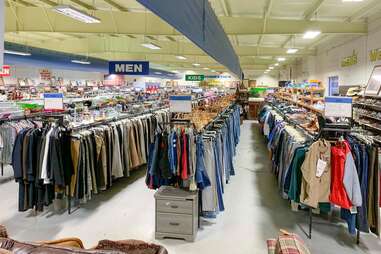 West Nashville and Antioch
Most shoppers don't know to head down to the basement level at the Charlotte Avenue location of Southern Thrift, but experienced thrifters know that this hidden area has the best deals. Another perk of this level: The clothing doesn't get picked through as aggressively, and it's also where the books and vinyl are stashed.
East Nashville
Not only does Old Made Good maintain a stock of slightly naughty art prints and needlepoint creations, but the store also offers a valuable personal styling service to shoppers. Staff will help comb through the stock of vintage clothing and jewelry to assemble the perfect outfit—or an entire wardrobe. If you're looking to freshen your home or office with some classic decor or props, Old Made Good also provides design assistance there too.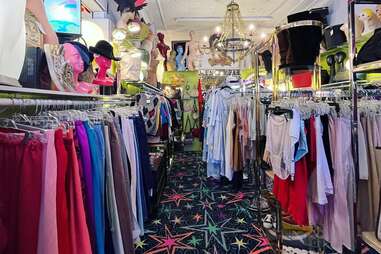 Melrose
Formerly known as Pre to Post Modern, Starland focuses on classic mid-century furniture, clothing, and decor. If your personal style and design gestalt revolves around the sorts of things your grandparents loved, this is your spot for fun, kitschy finds.
East Nashville
Known as Nashville's rock 'n' roll thrift shop, Tommy Daley opened Black Shag Vintage (BSV) after years working in the music business. It's really no surprise then that he also styles many local rockers. Featuring vintage concert t-shirts and jerseys, old-school denim, plus custom clothing designed especially for BSV, customers depend on this shop for the very coolest attire.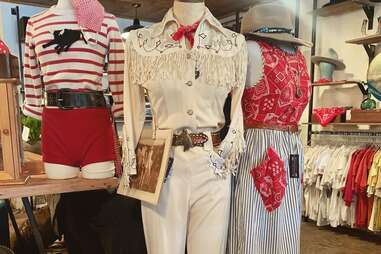 Inglewood
Singer-songwriter Nikki Lane spends her nights performing in venues across the country and her days scouring local stores for vintage hats, boots, leather goods, and other western wear to sell in her East Nashville vintage boutique. Her impeccable sense of style is her shoppers' gain as they discover finds like cool bolo ties and jewelry, cowboy hats and boots (that have actually been worn by cowboys), and accessories to turn anyone's house into a ranch.