We know that sometimes it can be exhausting just to look at your crowded entertainment calendar and try to cram in yet a few more events, but buck up little soldier! The next few months are filled with all sorts of cool local events you'll be happy to make room for. And with a little foresight and planning, you can fit in plenty of fun and so much food before it gets too chilly to go outside. In the spirit of embracing the abundance while it lasts, here's everything you need to do in Nashville this fall.
Friday, September 27
Cannery Ballroom
Thrillist is traveling the country showcasing the best in regional food, and our Nashville stop will feature some local favorite restaurants serving up pizza, barbecue, donuts, and sushi. Of course there will be live music and drinks as well, because this is Nashville after all.
Cost: $45
Friday, September 27
Green Door Gourmet
More than a dozen Nashville restaurants will gather at the farm at Green Door Gourmet in West Nashville to help celebrate all things bacon, barbecue, bourbon and beer. Those are some "killer b's" right there! Your ticket includes unlimited food tastings and samples of 15 spirits.
Cost: $44-$49
Saturday, September 28
Nissan Stadium
Starting and finishing at the home of the Titans, this fun 5K walk/run helps to raise funds for St. Jude and their efforts to treat ill children from all over without ever sending their families a bill. While 3.1 miles sounds like a schlep, it's nothing compared to helping out a child in need. 
Cost: $10-$20
Tuesday, October 1
Bridgestone Arena
Sure, The Black Keys may be transplants from Akron, but Nashville will gladly claim the raw blues rockers now that they've lived here for almost a decade. Dan and Patrick are sure to put on a great show for their adopted hometown and with two openers planned, including Modest Mouse, it'll be a whole night of fun.
Cost: $39.50 and up
Thursday, October 3
Nashville Urban Winery
The cleverly-named "3st of the Month" brings together spirits representatives, talented mixologists and avid drinkers for quarterly thematic events focusing on cocktails and liquor. Their October meet-up will be a salute to all things Polynesian, a tiki explosion of tropical fruity drinks and strong rum. Proceeds from the event benefit a high-volume, low-cost spay/neuter clinic in East Nashville, so you can feel good about that too.
Cost: $35
Thursday, October 3
Various locations
The Nashville Wine Auction has two events planned for the same night to raise money for several local charities and their efforts in the fight against cancer. Champagne and Chardonnay is for the ladies who join together at a private home for an evening of bubbles and wine along with fabulous food and an exclusive silent auction. The guys gather that same night at Josephine in 12South for The Men's Event. It's exactly like you'd expect, with a four-course steak dinner and lots of red wine for a good cause.
Cost: $250 per event
November 13
Nashville, TN
Grab that favorite pair of boots, you're going to country music's biggest night of the year. Marriott Bonvoy offers benefits and endless experiences at more than 7,000 hotels across the globe, so whether you're into live music, exclusive dining events, or luxury VIP experiences, you're bound to find a perk that fits your lifestyle. Of course, they've got you covered on where to stay after the show, too.
Cost: Starting bid at 52,500 points. Auction terms apply.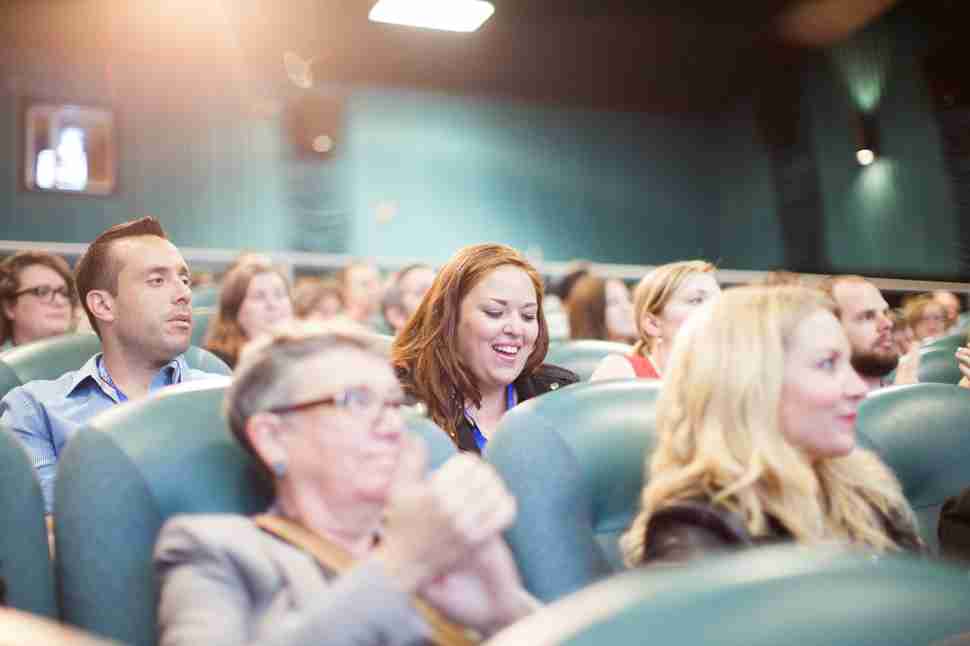 Thursday, October 3 - Saturday, October 12
Regal Hollywood
This is the 50th year for the Nashville Film Festival, so they're planning to do it up big with a tremendous lineup of films, including some world premieres, over the course of the festival. Patrons can purchase tickets to individual showings or all-fest badges for entry into any movie and the series of panel discussions. A special emphasis on independent filmmakers sets this festival apart from a normal night out at the movies.
Cost: Tickets to each film $15; VIP badges $295-$495
Friday, October 4
Clementine Hall
The theme for this year's Taste of Nashville is tacos and tequila, so you know it will be festive as guests pick the best taco in town prepared by some of your favorite restaurants. The dinner is a fundraiser for the Phoenix Club of Nashville, which supports local youth-related charities. Enjoy samples of delicious tacos, premium tequilas, other spirits and beers in the cozy confines of Clementine Hall.
Cost: TBA
Saturday, October 5
Centennial Park
One in six residents of Nashville is foreign-born, and many of them band together on this day to share their culture with neighbors at this vibrant free festival in Centennial Park. Expand your horizons as you enjoy diverse food, music, dance and art while shopping at a world market of international crafts. There will be separate areas for kids and teens, so bring the whole family.
Cost: Free
Thursday, October 10 - Sunday, October 13
Germantown
A neighborhood tradition since 1980, Oktoberfest takes over 10 blocks of Germantown to celebrate all things German. Of course, there's plenty of beer, but the four-day event also showcases feats of strength like the stein-holding competition, speed events like the 5K run and dachshund races plus gastronomic challenges with the brat-eating competition. Walk the streets with a big mug of beer and listen to the oom-pah music as you visit with thousands of your neighbors.
Cost: Free
Friday, October 11
Percy Warner Park
Thousands of bluegrass and roots music fans gather around circles of jamming musicians in the fields and barns of the Warner Park Equestrian Center at this festive fundraiser for the Warner Parks. Musicians get in for a discounted rate, so bring your instrument along. (As long as it's unamplified and makes sense as part of a pickin' circle.) Your ticket includes water, soft drinks, and up to four beers, so bring a lawn chair to sit back and hear some fine old-timey music under the full moon.
Cost: $20-$25
Friday, October 11 - Sunday, October 13
Centennial Park
This juried craft fair features artists from across the state showcasing their custom wares. Because it's competitive to be included, that means everything is truly a work of art. (In other words, don't show up looking to buy a See Rock CIty Birdhouse or a cheese tray made out of a flattened vodka bottle.) The event is also pet-friendly, so feel free to take the dog for a walk in the park while you shop. It's called multitasking.
Cost: Free
Friday, October 11 - Sunday, October 13
Nashville Public Library & Legislative Plaza
Print isn't officially dead yet, and this annual festival presented by Humanities Tennessee is doing their best to keep books in the spotlight. Readers and writers come together over the three-day weekend to participate in panel discussions, readings and book signing sessions. Publishers showcase their latest titles in tents set up on Legislative Plaza, so it's a book browser's paradise.
Cost: Free
Wednesday, October 16 - Sunday, October 20
Various locations 
How many East Nashvillians does it take to screw in an Edison bulb? You probably wouldn't know, it's an obscure number. Hopefully Nashville's hipster population has a good enough sense of humor to put up with that bad joke, and we're guessing they do since they are throwing their own comedy festival at bars and clubs around the neighborhood. Don't take life too seriously! Have a chuckle with your neighbors.
Cost: $15-$25
Sunday, October 19
Two Rivers Mansion
Bring a lawn chair or just stretch out on a blanket on the grounds of the pastoral Two Rivers Mansion. More than 75 wineries, breweries and distilleries will be showcasing their products as you stroll the property from stand to stand. Some of these beers aren't normally available in Middle Tennessee, so you might find a new favorite. You can also just kick back and listen to live music or shop from local artisans selling their crafts. Plus there's plenty of free parking, a rarity in these here parts.
Cost: $15-$45
Friday, October 25 - Saturday, October 26
Jack Daniel's Distillery, Lynchburg
The population of the tiny town of Lynchburg swells by many times when some of the greatest barbecue cookers in the country descend on the "holler" near Jack Daniel's Distillery to compete for the title of world champion. Visit the distillery for a tour, sit a spell on the charming town square or wander between the tents and buses where amazing pitmasters cook beef, pork and chicken for an esteemed panel of judges. It's Americana at its best.
Cost: Free
Monday, October 28
Bridgestone Arena
Elton John has been on his worldwide farewell tour for so long that he's actually making a second appearance in Nashville at the 'Stone. If you heard reviews from your friends about how great the first show was and how he played all the hits, you can get over your FOMO by catching the extravaganza on its return engagement. I mean, what are the odds he'll come back for a third farewell appearance? (We're looking at you, KISS.)
Cost: $59.50 and up
Friday, November 1
Liquor Lab
Since Liquor Lab set up their two teaching classrooms downtown on 2nd Avenue, they have become one of the premier date night experiences in Music City. Professional mixologists take their drinks dead seriously, but they also make learning how to mix one a lot of fun. At this special Halloween-themed event, they'll feature delicious catered food, ice carvings and more than 20 bartenders shaking and stirring some of Liquor Lab's favorite cocktails. All you have to do is enjoy yourself and figure out a safe ride home.
Cost: $95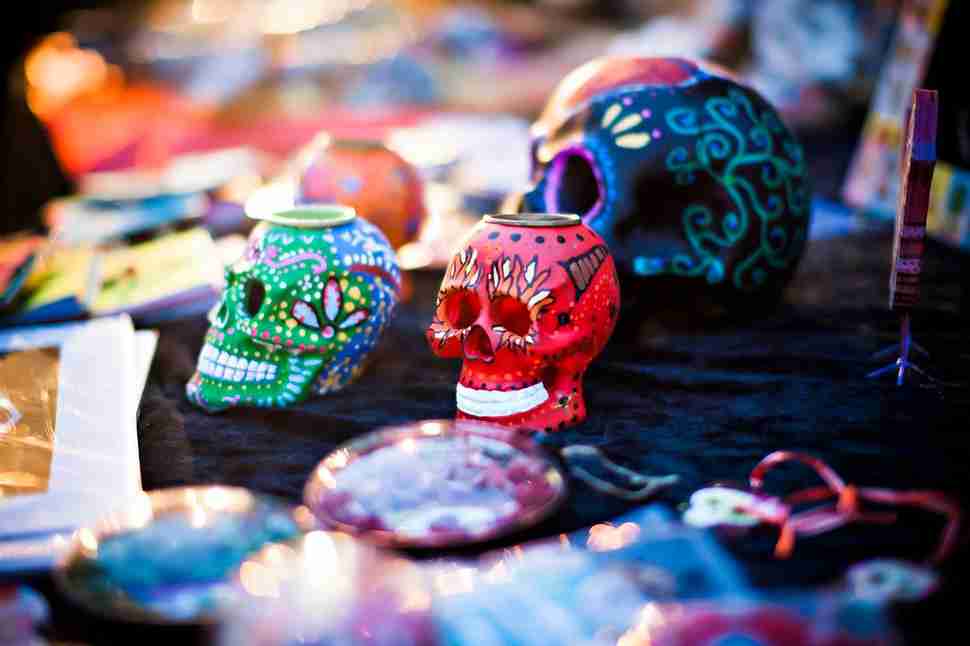 Friday, November 1
Pavilion East
Why just get one night of use out of your elaborate Halloween costume? Wear it again to this festive evening of agave and debauchery with samplings of more than 30 premium tequila brands, bumpin' DJs, succulent tacos and a cash bar for beer and wine. Your ticket provides 15 tequila tastings, so choose wisely.
Cost: $39
Friday, November 1 - Friday, December 27
Ryman Auditorium
While the Grand Ole Opry moved out of the Ryman in the early '70s, the Mother Church of Country Music was the home of the famous radio show for longer than any other venue. So it's always special when they make a return visit to downtown to showcase the best in both new and old country. With two shows most nights, you can choose whether you want to be an early bird or a night owl.
Cost: $50 and up
Saturday, November 2
ONEC1TY
This event is definitely one of the best opportunities in town to shop for one-of-a-kind handmade goods made by independent artists (or as organizers describe it, "real-life Etsy.") Meet the 80+ makers while you discover creative holiday gifts or something special for your home or personal wardrobe, with plenty of craft cocktails on hand to assist in your shopping.
Cost: Free admission
Saturday, November 2
Franklin
Downtown Franklin is always charming as hell, but it's even better with a glass of wine in your mitts, a rarity in this no-open-containers state. More than 30 local restaurants provide the comestibles to pair with almost 200 wine options as attendees visit the boutiques around the town square and listen to live bands on the main stage at the corner of 5th and, well... Main. Organizers have even thoughtfully provided the option to arrange a safe ride home after the event.
Cost: $75-$200
Wednesday, November 13
Bridgestone Arena
The eyes of the music industry turn to Nashville each year for the CMA Awards, country music's biggest night. The luminaries of the genre gather to perform and hand out awards, and the red carpet watching is fabulous. Civilians like us can even buy tickets to the ceremony, but don't expect to be seated near the front with all the pretty people unless you're in the music biz. It's still worth it.
Cost: $269 and up
Friday, November 15 - Sunday, November 17
Fairgrounds
The shopping gets competitive at this annual holiday event, where an elderly matron might just hip check you out of the way to get at that particular cinnamon-scented candle that would be just perfect for her granddaughter Claire. Try to keep in the Christmas spirit and just show some patience as you wind your way around the numerous booths at the Fairgrounds perusing holiday crafts and gift ideas. Plus they sell wine, so that helps.
Cost: $8-$10
Monday, November 25
Bridgestone Arena
The Nashville Predators have developed a lot of rivals through the years, but the competitive flame currently runs hottest whenever the defending Stanley Cup champion St. Louis Blues invade our home ice. It's like the visiting fans come from someplace where they drink a lot of beer or something, so the interactions can get a little intense. Help root the boys in gold to a victory and send all those Budweiser-swilling Blues fans home unhappy.
Cost: $50 and up
Monday, December 2
Ryman Auditorium
Ex-Stray Cats member Brian Setzer brings his famous Brian Setzer Orchestra to the Ryman for a rockabilly Christmas concert in what has become an annual tradition in Nashville over the years. Setzer has recorded four holiday albums, so he'll have plenty of material to draw from along with his retro hits that made the pompadoured guitar slinger famous.
Cost: $55-$75
Friday, December 6 - Sunday, December 8
Fairgrounds
If you haven't gotten all of your holiday shopping done by now, fear not. You'll get another chance at this upscale vintage-inspired market featuring original art, antiques, clothing, jewelry, handmade treasures, home décor, outdoor furnishings, consumable yummies, seasonal plantings and more over the course of the weekend. Vendors bring their best stuff out for this sale, and there will also be live music and food trucks to add to the experience.
Cost: $12 per ticket or $18 for two tickets
Saturday, December 7
East Park
This popular beer fest moves to the East Side after years in 12South to provide even more room for tents serving up unique brews from brewers across the country to an intentionally limited-size crowd of beer lovers. In fact, some of these beers are made specifically to serve at Winter Warmer, so you'll never have another chance to taste them again. Friday night features both distilleries and breweries at the Whiskey Tabernacle event, while Saturday is all about the brewskis.
Cost: $75
Saturday, December 7
Nissan Stadium
This is not a really serious race or anything. There's a costume contest that is more competitive than the actual running, so wear your holiday finest as you join hundreds of jovial joggers for a lap around the stadium. Even dogs and babies in strollers are welcome, but be sure to bundle them up and stay towards the back of the pack once the race begins. Holiday-themed goodies and snacks will be provided after the race.
Cost: $35
Sign up here for our daily Nashville email and be the first to get all the food/drink/fun the Music City has to offer.