If you haven't peeked ahead at the Nashville events calendar for the next few months, brace yourself. It'll be easy to keep your social schedule full (especially on one particular weekend in April), with food festivals, beer tastings and a whole lot of live music. Read on to find out all the skinny on spring.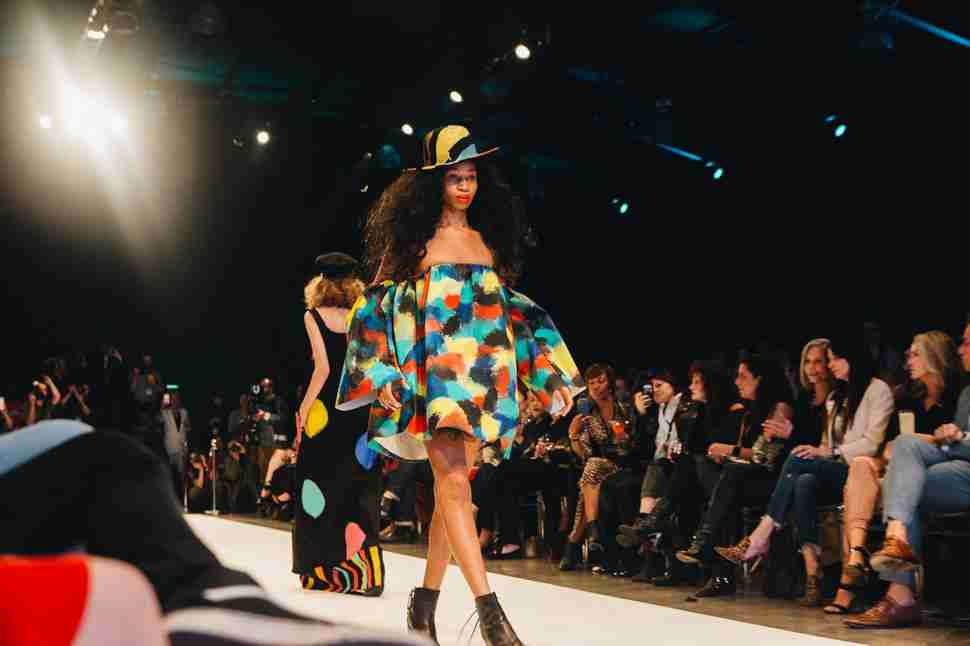 Tuesday, April 2 - Saturday, April 6
Various venues
Since 2010, Nashville Fashion Week has shone the spotlight on the city's role as a tastemaker in the world of style. Events during the week range from full-on runway shows to pop-up cocktail bars at venues around town. Just like you brush your teeth before visiting the dentist and vacuum before the housekeeper comes, make sure to dress to the nines before you hit up any of these events.
Cost: $50-$500
Friday, April 5
Downtown
The Preds are presenting their 14th annual wine festival and tasting event right on the rink, to raise funds for their charitable foundation. The festival will be bigger than ever, featuring more than 225 higher-end wines, beer, a spirits tasting, food samplings from 25 local restaurants and a silent auction including special gift baskets of player memorabilia.
Cost: $89
Saturday, April 6
Berry Hill
Local, regional and national exhibitors gather to embrace the plant-based lifestyle at Nashville VegFest, the fourth annual event dedicated to sustainable living and minimizing environmental impact. Attendees can sample products from more than 80 vendors, listen to speakers and play in the Family Fun Zone. Even if you're not crazy about animals, you can go just because you hate plants.
Cost: $10-$45
Monday, April 8 - Sunday, April 14
Various venues
Even though the name says "Nashville," this comedy fest offers truly national talent, with a lineup including icons such as Jay Leno, Jeff Foxworthy, Rita Rudner, Janeane Garofalo and Jim Jeffries, along with rising stars like Alex Moffatt and local favorite Nate Bargatze. Get ready for a week's worth of belly laughs. (Eds. note: Thrillist friends the Cooties will do a show on Tuesday, April 9, and we're excited for that one in particular.) 
Cost: $25-$50
Saturday, April 13
East Nashville
One of Nashville's oldest and favorite beer festivals returns to East Park, where craft brew lovers will gather to sample local and regional beers including some you won't find anywhere else in town. More than 60 breweries will be offering up tastings and tips from clued-up brewers. Add in love music and food trucks, and you've got an afternoon of bliss.
Cost: $60
Saturday, April 13 - Sunday, April 14
Berry Hill
Nashville's Fairgrounds Speedway was once an iconic track on the yearly NASCAR racing schedule, thanks to a fast and short ⅝-mile course that ensures plenty of passing, wrecks and continuous action. While the big boys don't race there anymore, there's still plenty of inexpensive fun to be had watching Super Late Model and Pro Late Model cars compete for the crown.
Cost: $5-$12
Thursday, April 18
Downtown
Karen Kilgariff and Georgia Hardstark are the hosts of the uber-popular true crime podcast My Favorite Murder, and now they're bringing their uproarious and creepy roadshow to the Ryman. These two talented ladies make homicide hilarious, so if you don't want to end up on an episode of their pod, follow their advice: "Stay sexy. Don't get murdered."
Cost: $39.50-$54.50
Saturday, April 20
SoBro
We all know the weather can get a little sketchy in Nashville during the spring, so it's probably a pretty smart move that the organizers of the Nashville Wine & Food Festival have moved their event indoors to the Broadway Ballroom of the downtown Omni Hotel. Attendees will have the opportunity to sample more than 150 wines, plus spirits, beer and food. There'll also be educational seminars to up your wine knowledge and sound smarter at your next dinner party.
Cost: $95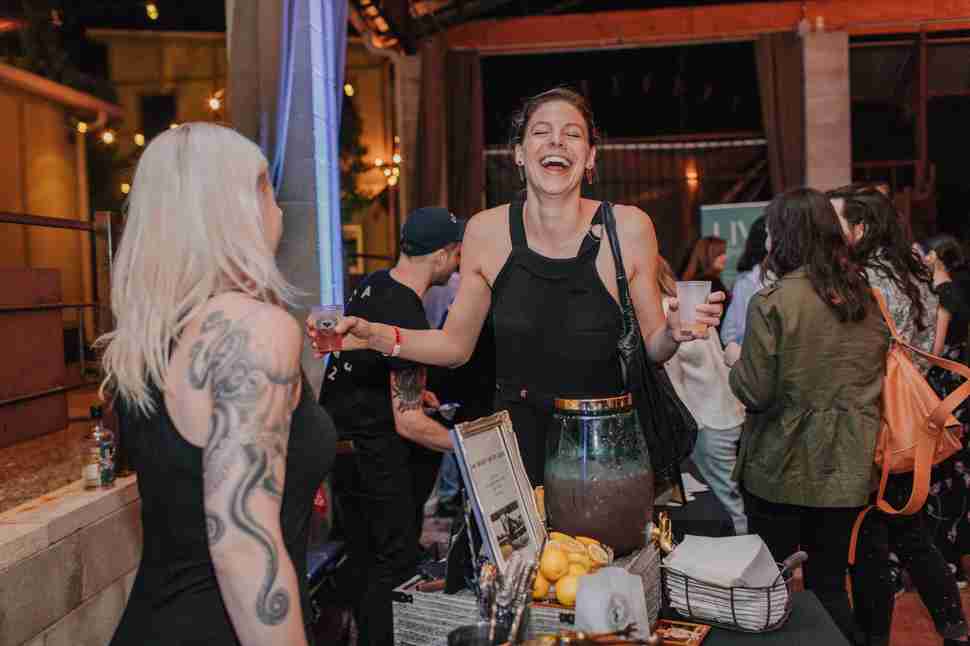 Tuesday, April 23 - Sunday, April 28
East Nashville
It's all about the draaanks at this annual celebration of cocktail culture which celebrates the award-winning authors, boutique spirits, small batch mixers and the trendsetting bartenders who make the local cocktail scene so special. The main events are held at Pavilion East, with party themes like "Art Deco" and "Polynesian Pop". Other features of the fest include seminars and tasting events, where authors and spirits brand ambassadors share their knowledge.
Cost: $25-$150
Thursday, April 25 - Saturday, April 27
Downtown
The eyes of NFL fans everywhere will be on downtown as the league brings its annual college draft to Nashville. Draft picks will be announced from a huge stage on Broadway, and thousands of fans will fill the streets. While you wait for your favorite team to pick their next big star, you can take in the immersive NFL Draft Experience across the river at Nissan Stadium, and enjoy live music from big-hitting bands. Best of all, every bit of it is free!
Cost: Free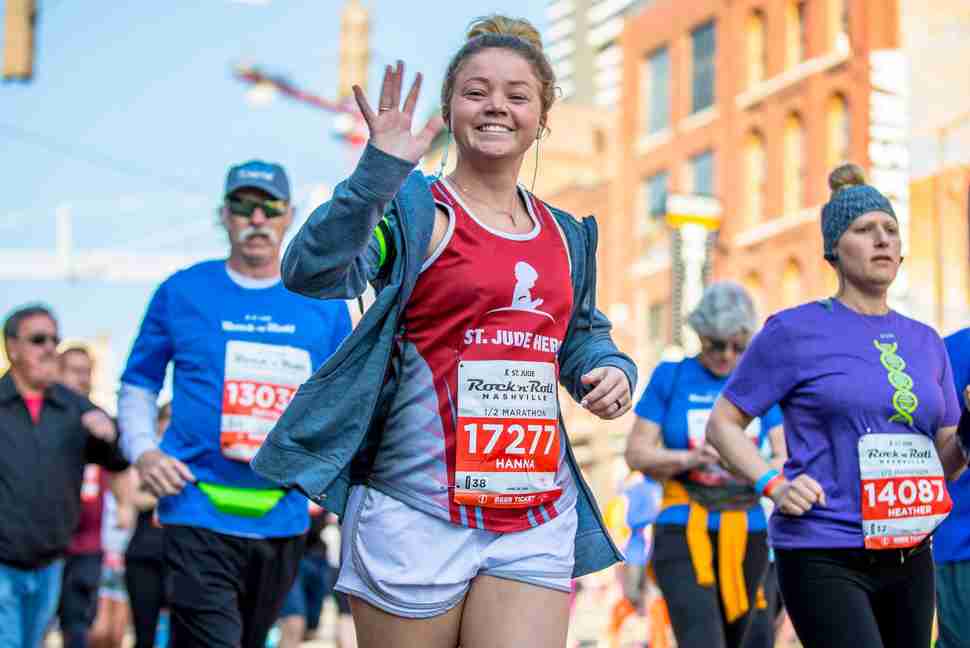 Saturday, April 27
All over town
Don't ask us how they're going to pull it off, but the organizers of the Rock 'n' Roll Nashville Marathon are going to figure out how to get more than 30,000 runners right through the middle of all the NFL Draft hoopla. Fans line the route to cheer on the participants, along with live bands and cheerleaders to keep up morale. If you're not up for all 26.2 miles, you can sign up to run a shorter distance instead (one mile, 5k, or half marathon).
Cost: $32-$142
Saturday, April 27
Downtown
As if a marathon and a draft weren't enough to endure an insane scene downtown on a Saturday, why not mix in 18,000 Jimmy Buffett fans? Jimmy and his Coral Reefers aren't scared of a little competition, so they're bringing the party to Bridgestone Arena for an evening of fun, rum and music. Even as his fan base ages, they haven't lost any of their energy, so you can expect the singalongs to be boisterous, the conga lines to be long, and the beach balls to be bouncing.
Cost: $46-146
Saturday, April 27
Donelson
Yazoo Brewing Company is known for producing award-winning sour beers under their specialty "Embrace the Funk" label, and they annually celebrate everything sour and funky at a huge party at the brewery. In addition to showing off their best barrel-fermented beers of the year, Yazoo invites friends from all over the country to bring in samples of rare sour brews, and experts to deliver educational seminars.
Cost: $65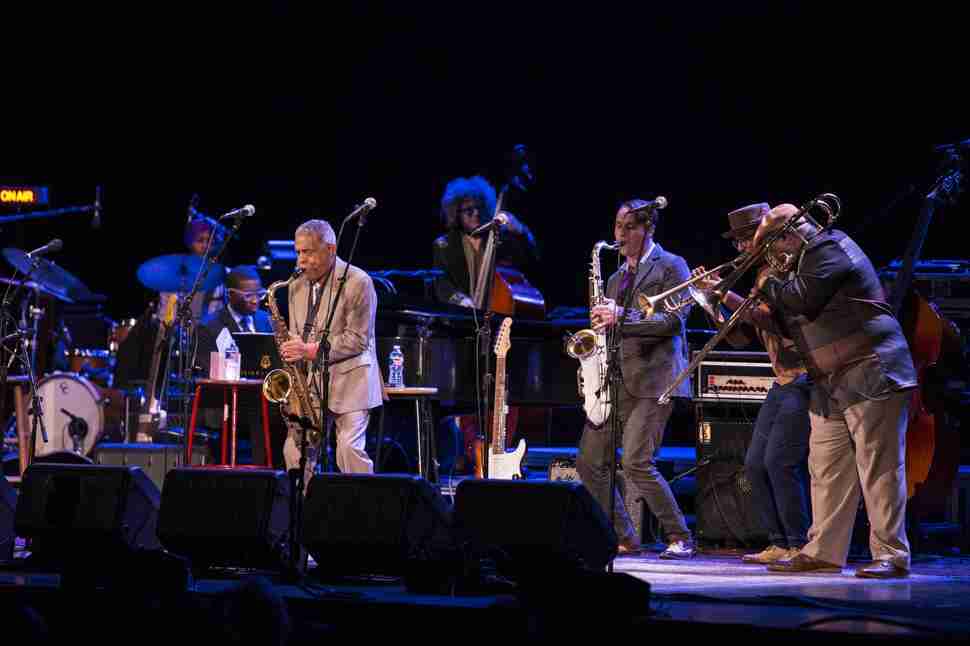 Saturday, April 27
Downtown
Nashville musician Chris Thile has taken over the old A Prairie Home Companion show and renamed it Live from Here. Thile will broadcast live from the Ryman, and you can expect some fantastic musicianship the young mandolin phenom.
Cost: $49-$89
Saturday, May 4
SoBro
While it's only a few hours from Nashville to Louisville, you could spend almost that long waiting in the parking lot of Churchill Downs to get into the Kentucky Derby. That makes staying put a much more attractive option, and City Winery is there to make it happen for you. They're hosting a gala Derby Party, showing all the day's races on big screens and awarding a prize for the best hat.
Cost: $15, including one mint julep
Wednesday, May 8
Germantown
Nashville SC will join the MLS in 2020, but before they join the major leagues, they'll play their first game in front of a national television audience as they take on the Tampa Bay Rowdies. The game will be played at First Tennessee Park and is slated to be televised on ESPN. (OK, it'll actually be on ESPN2, but it's a start.)
Cost: $6-$70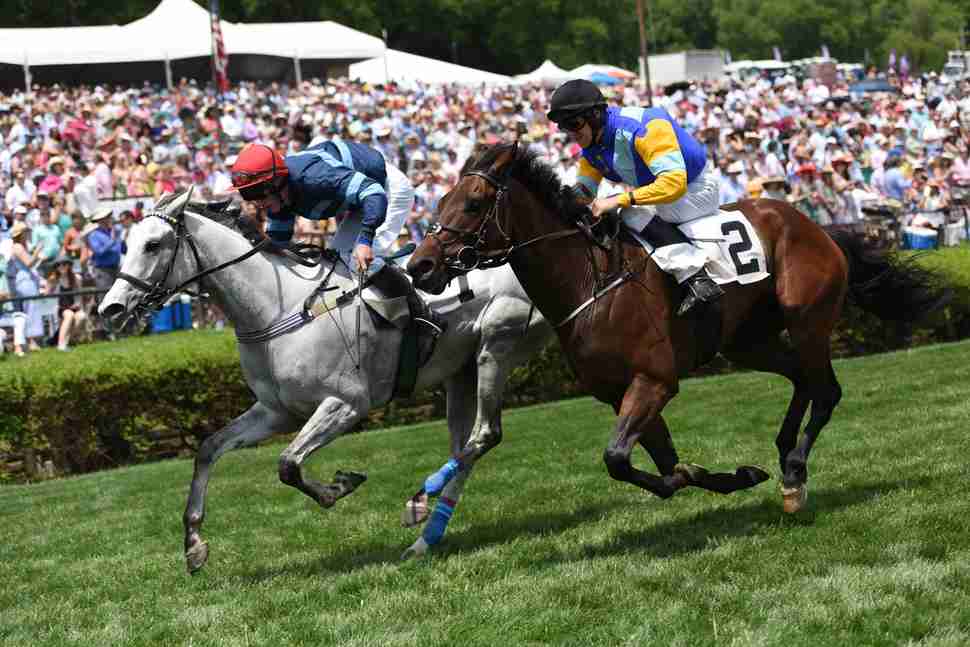 Saturday, May 11
West Nashville
More than 25,000 spectators will file into Warner Parks for a day of steeplechase racing. Whether you're sitting in a box wearing your poshest hat, or hanging with the rest of us wretched rabble in the infield, you're sure to have a great time watching world-class equestrians run on the turf and jump the fences. Well, it's really the horses that do most of the work…  
Cost: $75-$400
Saturday, May 11
All over town
While some folks are watching the horses run at Iroquois, the more active set will be riding bicycles around town as part of the annual Tour de Nash. Nashville's largest urban ride, TdN offers three distances ranging from 8 miles to 45 miles to suit your riding style. There's also a short and free Family Parade suitable for cyclists of all skill levels.
Cost: $25-$45
Thursday, May 23 - Saturday, May 25
SoBro
Ordinarily a trip to hear the Nashville Symphony playing at the Schermerhorn Symphony Hall means dressing up for an evening of classical music. But there's no need for a tuxedo or tie at this showing of a classic Harry Potter movie -- just throw on your Gryffindor scarf and join in the fun.
Cost: $50-$90
Thursday, June 6 - Sunday, June 9
East Nashville
It's the biggest week of the year for country music as CMA Fest comes to Nashville for four days and nights of concerts ranging from free shows on stages around downtown, to massive shows in Nissan Stadium. Four-day passes entitle festival goers to performances from headliners like Kelsea Ballerini, Florida Georgia Line, Brothers Osborne, Thomas Rhett, Carrie Underwood, Miranda Lambert, Dierks Bentley, Tim McGraw, Keith Urban and Luke Bryan.
Cost: $223-$440
Sunday, June 9
Downtown
Yeah, we didn't believe it either, but RZA, GZA, Ghostface Killah, and Method Man are bringing their 25th anniversary tour to Nashville to play at the iconic home of the Grand Ole Opry. The music should be amazing, and the cognitive dissonance should be massive.
Cost: $150-$250
Friday, June 14 - Sunday, April 16
West End/Vanderbilt
This family-friendly event in Centennial Park offers an excellent opportunity to stroll around the tents filled with craftspeople showing off their arts and crafts for sale. It's a great place to buy something to fill up that gap on your kitchen wall, or just enjoy a pleasant day at the park.
Cost: Free
Thursday, June 13 - Sunday, June 16
Manchester, TN
The Bonnaroo Music & Arts Festival is Tennessee's single largest entertainment event, drawing 80,000 music fans to camp, dance and listen to their favorite bands on a former farm in Manchester, about an hour outside of Nashville. Headliners for 2019 include Childish Gambino, Post Malone, Phish and The Lumineers.
Cost: $339
Thursday, June 13
East Nashville
The Martha O'Bryan Center provides education and nutritional services to residents of public housing in East Nashville, and they are a valuable asset to the community. This fundraising event invites Nashville chefs to assemble meals using typical food items that would be available in the same food baskets that are distributed to at-risk Nashvillians. Throwdown attendees can sample the dishes and vote along with a panel of judges to pick the chef who does the best job of coming up with a tasty, nutritious and economical meal.
Cost: $69-$100
 
Sign up here for our daily Nashville email and be the first to get all the food/drink/fun the Music City has to offer.