Ahh, summer in Nashville: when the sweaty aroma of pedal-taverning bachelorette parties blends with the sound of locals tripping over scooters left akimbo on the sidewalk to create a sensorial symphony. Fortunately, there's a whole lot of fun stuff to do in this city that doesn't require entering the tourist zone downtown, and we've rounded up the best of the best below. Here's where to spend those hot summer nights.
Recommended Video
Model, Influencer & Entrepreneur Lindsey Pelas Reveals Celebrity Pick Up Stories
Thursday, June 13 - Sunday, June 16
Manchester, Tennessee
Summer kicks off with the biggest musical event of any season: the annual Bonnaroo Music and Arts Festival in the sleepy little burg of Manchester, about an hour east of Nashville. Well, it'll take more than an hour if you get in line with the thousands of music fans trickling into the festival grounds to set up their tents for a weekend of music from headliners like Phish, Childish Gambino, and Post Malone. Be sure to check out local artists and the next generation of leading acts in some of the smaller stages and tents around the grounds.
Cost: $349 and up
Friday, June 14 - Sunday, 16
West End
This yearly festival is a juried exhibition of art from creators across the country. Stroll around Centennial Park and shop from the artists' tents or just enjoy the music and food from stages and vendors ringing the sales area. It's a family-friendly and dog-approved event, so make an afternoon of it with the whole family.
Cost: Free
Thursday, June 20 - Saturday, June 22
East Nashville
When the moon is in the seventh house, and Jupiter aligns with Mars, well, we don't know what the hell happens. But you can bet that some of the assembled mystics at this summer solstice happening could probably tell you. Hosted by the excellent brewers at Little Harpeth, it'll be a weekend of music, interactive art exhibits, collaborative light shows, and an international film festival.
Cost: $13
Friday, June 21 - Saturday, June 22
North Nashville
Dozens of colorful hot air balloons will descend (and then ascend) on Fontanel for a weekend of balloon glows, tethered rides, and all sorts of food and drink spread around the grounds. It's also the weekend of the Victory Cup polo matches, which they promise won't be the snooty sort of rich-folks sport you'd expect. It's all down-home fun and a blast to watch the horses and riders play a few chukkers.
Cost: $10 - $100
Saturday, June 22
Downtown
The concourse around the inside of Bridgestone Arena turns in to the city's biggest and best beer bar at this annual event featuring dozens of craft breweries from around the country serving up pours of their finest ales and lagers. General admission tickets entitle attendees to unlimited tastings plus a souvenir glass. Step up to the VIP level for access to a special tasting area in the Lexus Lounge with special food and beer options.
Cost: $69-129
Saturday, June 22 - Sunday, June 23
Downtown
Tennessee's largest LGBTQ event will pay tribute to the 50th anniversary of the Stonewall Riots with a weekend of food, drink, fun, and education on downtown's Public Square Park. More than 200 vendors will have booths set up along with three stages of live music featuring national acts. The event kicks off with the huge Pride Parade down Broadway on Saturday morning. There will also be plenty of activities for kids. It can get a little hot in the sun, so consider buying VIP tickets for access to shaded areas, free food and drink, and prime viewing of the stages.
Cost: $10 - $150
Thursday, June 27
SoBro
British Rocker Peter Frampton has called Middle Tennessee his part-time home for years and has always been generous with his time and talents whenever a local charity hit him up. That's why we were all so sad to hear that a rare muscle disorder is robbing him of his ability to play guitar like the virtuoso he's been for decades. Not one to feel sorry for himself, Frampton has set off on a long farewell tour with a stop in Nashville at the Ascend Amphitheater. Go see him and sing the hits at the top of your lungs. He'd like that.
Cost: $35 and up
Saturday, June 29
West End
Ex-member of The Civil Wars John Paul White has spent the past few years concentrating on his solo career and starting up a record label in the Muscle Shoals region of Alabama to showcase local artists from around the state. He'll be bringing some of his discoveries for a day of free music in Centennial Park as part of Musicians Corner. In addition to his Single Lock Records labelmates, White will headline the show with a set of his own hits. Bring a lawn chair or a blanket, and enjoy a day of Southern soul.
Cost: Free
Saturday, June 29
Downtown
The Nashville Predators ice hockey club raises thousands of dollars for local charities through the team foundation, and the Fangtastic 5K is one of their most popular events. Take a three-mile tour of downtown and the Gulch beginning and ending at the Preds' home of Bridgestone Arena along with hundreds of other hockey fans while you support a great cause. Race registration includes a commemorative T-shirt, finisher's medal, and a discount toward a single-game purchase of a Preds game.
Cost: $40
Monday, July 1
SoBro
The towering JW Marriott hotel downtown invites visitors to check out their new outdoor events area next to Cummins Station for an evening of cinema and fun. Admission is free, but limited to the first 500 to register, so sign up for the chance to watch a movie projected onto the side of the hotel, plus access to purchasing delicious refreshments from the hotel's food and bev venues. Bring a blanket to spread out for a night under the stars.
Cost: Free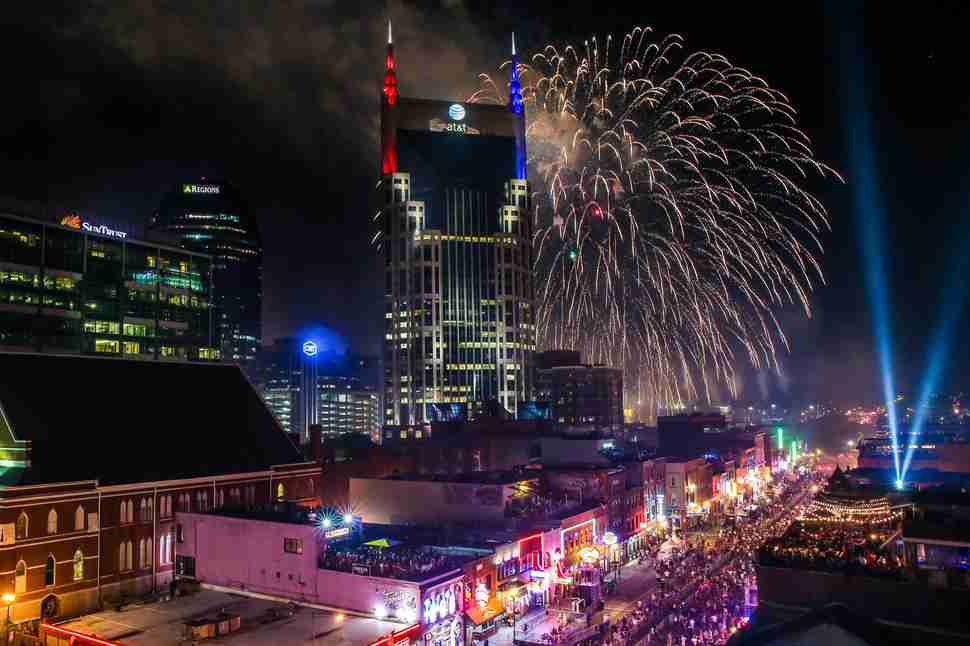 Thursday, July 4
Downtown
Nashville boasts one of the nation's most impressive Independence Day fireworks displays, and hordes of locals and visitors flock to Downtown for a day of free country music followed by huge pyrotechnics accompanied by the Grammy award-winning Nashville Symphony Orchestra. This year's big headliner will be multi-platinum chart-topper Brett Eldredge. The music kicks of from a special stage set up at 5th and Broadway at 4:30pm and will continue until they light the fuses at around 9:30pm.
Cost: Free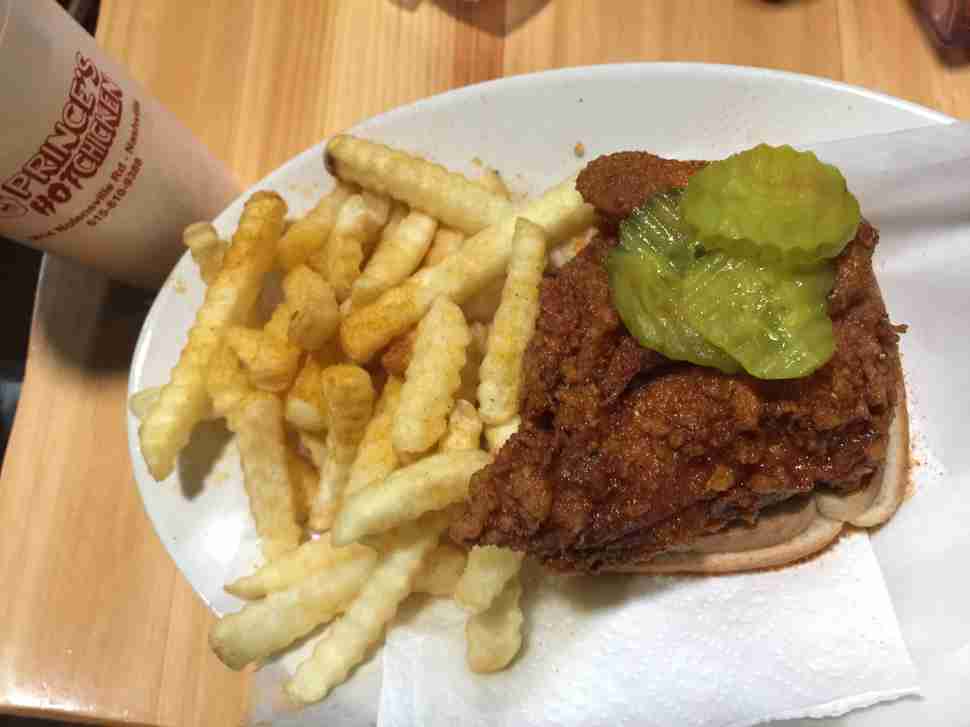 Thursday, July 4
East Nashville
The bird is the word at this annual celebration of Nashville's most famous dish. Hundreds stand in lines for the chance to try free samples of some of the city's most beloved hot chicken restaurants, but you can always just break down and pay for your own from many vendors who set up fryers at the event. The day fittingly kicks off with a fire truck parade and ends in time for you to catch the big fireworks extravaganza downtown.
Cost: Free
Tuesday, July 16
SoBro
Nashvillians of a certain age will remember a music series called "Dancin' in the District" where the hottest bands of the day played free concerts on a stage down by the Cumberland River. Don't think we don't realize the irony that we're now paying $30 to see those exact same bands at Ascend Amphitheater just a few blocks from the former site of DitD. But that's OK, we have a little more cash than we did back then, and somebody has to pay for Johnny Rzeznik's hair dye.
Cost: $29 and up
Wednesday, July 17
Downtown
The Peach Pickers are the hosts of this show at the iconic Ryman, the "Mother Church of Country Music," that will help raise money for the Georgia Music Foundation.This is the sixth year of this benefit show, which showcases some of the Peach State's best singers and songwriters playing the hits and sharing the stories behind them. Past guests have included Luke Bryan, Jason Aldean, Big Boi of Outkast, Charles Kelley of Lady Antebellum, Thomas Rhett, Randy Houser, Lauren Alaina, Jamey Johnson, Cole Swindell, and many more, so buy your ticket to see who shows up this year!
Cost: $44.40 and up
Thursday, July 18 - Saturday July 20
Downtown
Every summer, Downtown Nashville turns into the world's biggest musical instrument show as manufacturers and dealers gather to show off the latest in gigging gear. More than 500 exhibitors set up shop in the Music City Center, and many invite famous musicians to play their instruments so buyers can hear how it really should sound. Aimed primarily at industry professionals, which can seem like half of Nashville sometimes, they also allow the general population to buy badges for some of the sessions.
Cost: $10 in advance, $20 at the door
Tuesday, July 30
Germantown
The AAA minor league Nashville Sounds designate all their Tuesday night home games as "Tail Waggin' Tuesdays" and welcome fans to bring their pups to the park with proceeds going toward animal rescue groups. So what better night to take advantage of this dog-friendly policy than when the Sounds play their most bitter canine combatant rivals, the El Paso Chihuahuas? The answer is there is no better night!
Cost: Free
Friday, August 9
Brentwood
On the second Friday of each month during the summer, the Dyer Observatory invites guests to their facility for the chance to speak with astronomers and learn about the night sky. Telescopes are set up for viewing at this casual open house where visitors can drop by anytime during the two hours they're open to the public. You'll need to make a reservation to get your name on the list at the gate.
Cost: $5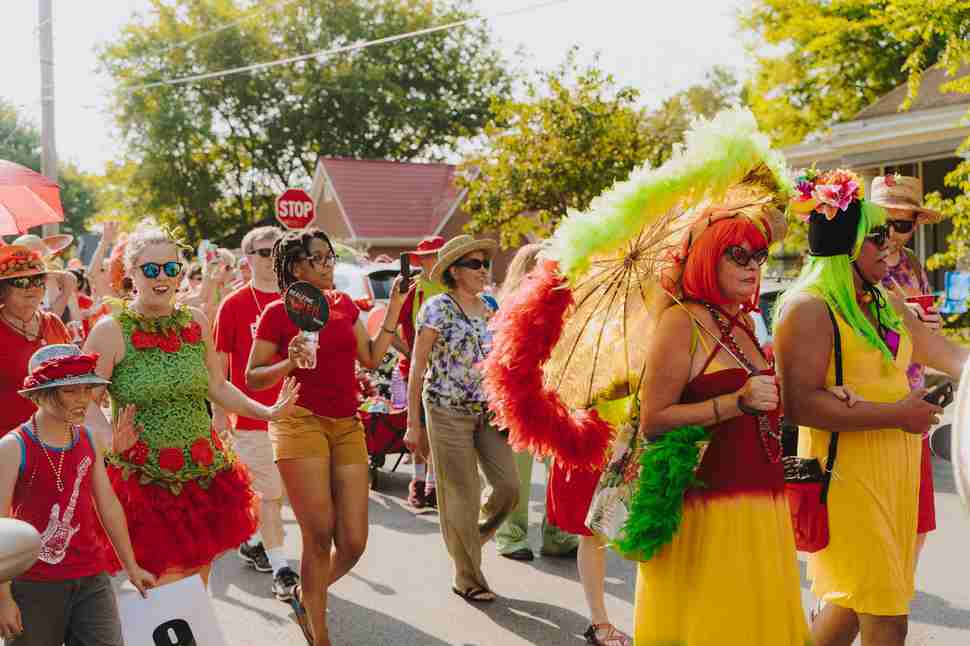 Friday, August 9 - Sunday, August 11
East Nashville
The East Side shows off its wacky character (and characters) at this celebration of all things tomatoey that is a highlight of the neighborhood's summer calendar. The two-day event features a whimsical parade, a 5K fun run, exhibitions of tomato-themed art, cocktail and cooking contests, games for kids, and Bloody Marys for adults. More than 200 vendors set up around the Five Points district to show off their wares ranging from food to arts & crafts. Slather on the sunscreen and wear your red and green!
Cost: Free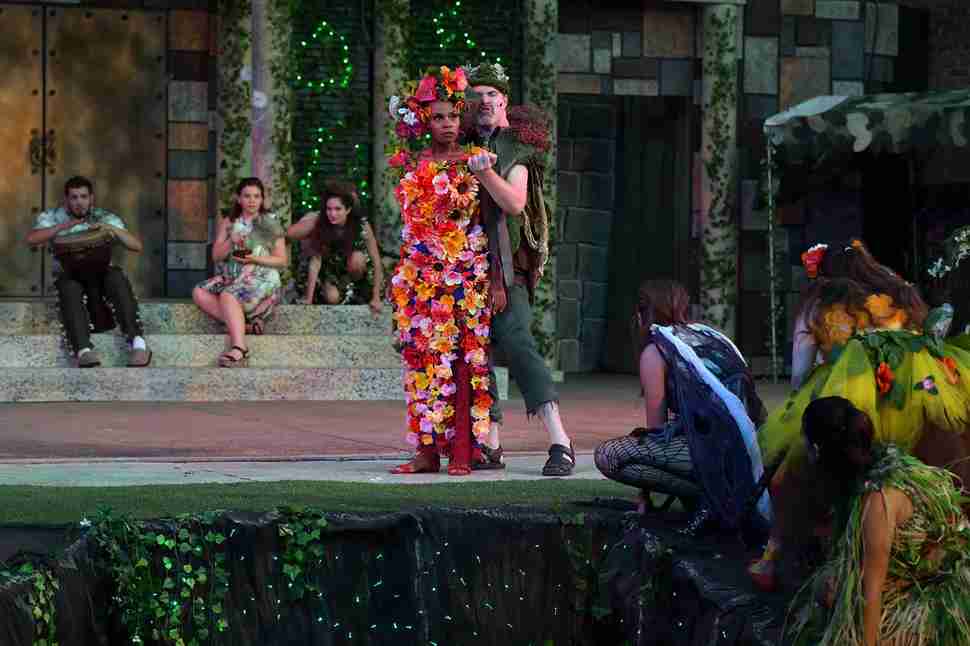 Thursday, August 15 - Sunday, September 22
West Nashville
After 30 years of staging "Shakespeare in the Park" in Centennial Park, the Nashville Shakespeare Festival has moved their summer shows a little bit down the road to the green space at ONEC1TY, a residential and commercial center near Charlotte Avenue. They promise the move will make the experience even better for these performances of The Tempest and Pericles. Kids and dogs are welcome to join in the fun, and there will be food trucks on hand to provide the comestibles. Pre-show entertainment precedes each performance, so get there early. Bring your own chair.
Cost: Suggested $10 donation
Saturday, August 24
Germantown
Nashville and Charleston have built up a bit of a rivalry over the years, particularly over who has the best chefs and restaurants. While that's a debate that really has no losers, somebody has to lose this soccer game between USL rivals Nashville SC and the Charleston Battery (unless the game ends in a draw?). Affordable tickets are usually available for the team's games at First Tennessee Park, and the ardent supporters of the team and the chanting are worth the price of admission.
Cost: $13 and up
Saturday, August 24 - Sunday, August 25
Downtown
The Pro Bull Riders circuit brings their traveling road show to Bridgestone Arena for their final major event of the season with the Jack Daniel's Music City Knockout. The top PBR riders will compete in a progressive elimination event where they'll try to hold on for eight seconds atop a ton of bucking fury. If you've never seen these brave cowboys in person or witnessed the awesome power of a bucking bull, you owe it to yourself to check this out.
Cost: $13 and up
Saturday, September 7
Downtown
This event has outgrown its old location on the Pedestrian Bridge over the Cumberland River and has moved to a new home in Riverfront Park. The extra space allows them to separate the food and drink tents into geographical pavilions focusing on the cuisine of a specific region. Taste the wines along with accompanying regional food prepared by local restaurants as you stroll your way around the world without leaving Downtown. In addition to all those fine wines, beer and spirits will also be available, and local businesses will also set up tents to demonstrate their products. VIP ticket levels offer access to even more exclusive areas of the festival.
Cost: $59 and up
Saturday, September 7
Downtown
One of the best free events of the summer, thousands of spectators line up along the Cumberland River to watch teams of amateur paddlers compete in four-boat heats as they race down the river. The dragon boats are colorfully painted like traditional Asian racing boats, and teams of 20 paddlers give their all to the beat of a drummer who beats out the cadence as they fight to win the trophy. The races run from 11am until after 3pm, so make a day of it.
Cost: Free
Tuesday, September 10 - Sunday, September 15
Various
The 20th annual AmericanaFest will again bring together some of the greatest roots performers and their fans for six days of seminars, panels, and networking opportunities by day and musical showcases each night in venues all over town. Full registration to the conference offers entrance to all the seminars and first dibs on seats at the more than 500 performances at 60+ venues around Nashville. You can also just buy a weekly festival wristband to hop from show to show, but be aware that some shows may already be full when you arrive. No worries, there's probably another great show kicking off someplace nearby.
Cost: $90 and up
Tuesday, September 10
Downtown
That shrieking sound you hear is thousands of Jonas Brothers fans screaming for their favorite band at the Bridgestone Arena. The trio is bringing their Happiness Begins tour to the 'Stone with special guests Bebe Rexha and Jordan McGraw for an evening of Disneyfied pop. Unfortunately, as of last May when Joe married Sansa Stark, they're all taken now.
Cost: $39.95 and up
Friday, September 13
West Nashville
Thousands of bluegrass and roots music fans gather around circles of jamming musicians in the fields and barns of the Warner Park Equestrian Center at this festive fundraiser for Warner Parks. Musicians get in for a discounted rate, so bring your instrument along. (As long as it's unamplified and makes sense as part of a pickin' circle.) Your ticket includes water, soft drinks, and up to four beers, so bring a lawn chair to sit back and hear some fine old-timey music under the full moon.
Cost: $25
Sunday, September 15
East Nashville
All the Tennessee Titans had to do to make the NFL playoffs last year was to beat their rivals the Indianapolis Colts at least once in their two meetings. Unfortunately, they didn't prevail and spent the playoffs watching from home like all ] their fans. So you can expect things to get a little salty when the Colts come to town for this early season tilt at Nissan Stadium, and the team could sure use your support. Show up and scream, people!
Cost: $48 and up
Friday, September 20 - Sunday, September 22
Downtown and Germantown
Local, regional and national chefs take center stage at this three-day event that features tasting tents, chef demos, panel discussions, and special evening and brunch events in venues spread between Downtown and the Bicentennial Capitol Mall State Park. In addition to the delicious tasting portions handed out under the tents by local chefs, there will be plenty of wine, beer, and booze to be had, so consider a safe way to get home. The special Harvest Night celebration on Saturday night showcases more national celebrity chefs who will be cooking and sharing time with their fans. The stand-up dinner will be followed by a performance of classic Rolling Stones songs played by an all-star band of Chicago blues legends. Sunday Morning's Gospel Brunch is another highlight with inspiring live gospel music and a menu of Southern breakfast classics prepared by a talented cadre of chefs. Come hungry!
Cost: $85 - $525
Sign up here for our daily Nashville email and be the first to get all the food/drink/fun the Music City has to offer.