Humans are a warm-blooded species, so there's no excuse for hibernating just because the mercury is crashing. Nashville still hops in the wintertime, so make like a bunny and get out there and take advantage of all the amazing things Music City has to offer while there's a little chill in the air. Here's everything you need to do in Nashville this winter (and here's everything we recommend doing in Nashville no matter the season).
Get jolly at holiday pop-ups
Through Tuesday, December 31
Various locations
Lots of local bars go waaaay over the top with their holiday decorations, and that's wholly appropriate at this time of year. Among the twinkliest are Miracle at Hidden Bar, the party igloos on the rooftop at Bobby Hotel, Sippin' Santa at Bode Nashville, and Reindeer Games at Headquarters Beercade.
Cost: No cover
See the twinkling holiday lights all over town
Through Sunday, January 5
Various locations
During the holidays, Nashville lives up to its reputation as a sparkly town with impressive light displays all over the place. Some of the best are GLOW at First Tennessee Park, the impressive displays spread all around the Gaylord Opryland Resort, and the bucolic botanical gardens at Cheekwood.
Cost: Varies
Through Saturday, January 18
Von Elrod's Beer Hall & Kitchen
Von Elrod's convivial beer garden has been transformed into an alpine forest for the season, but don't worry about the chill since it's enclosed and heated. In addition to their always excellent selection of beers, they're offering special winter sausage recipes and spiked hot chocolate to keep it cozy.
Cost: Free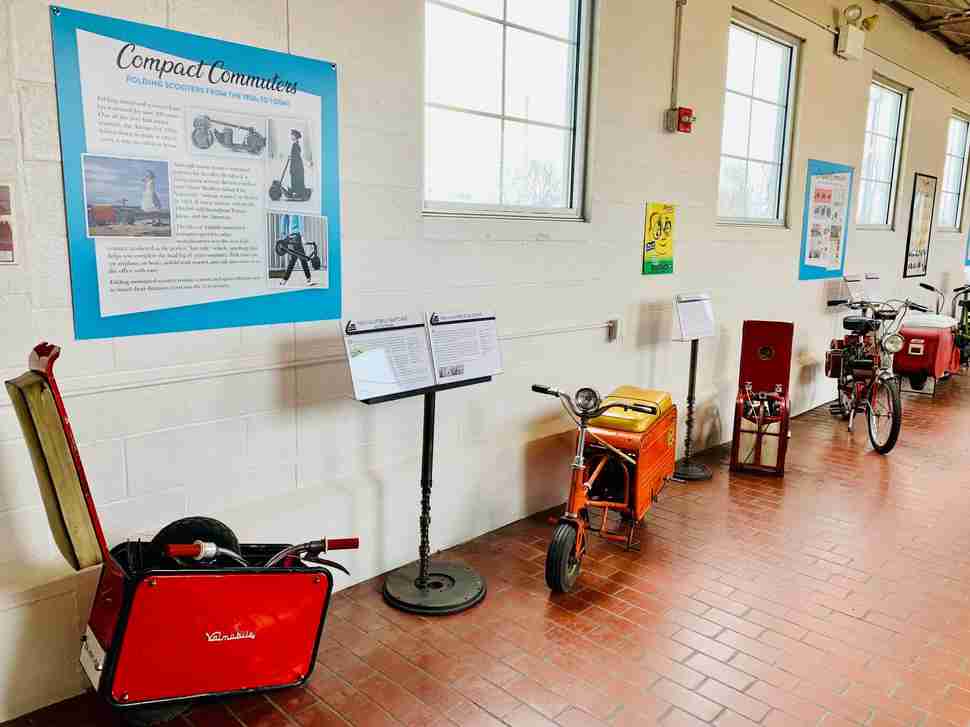 Through Monday, March 2
Lane Auto Museum
Yes, Nashville is indeed beset by a scourge of scooters, but those flocks of Birds and bunches of Limes aren't the city's first portable motorized conveyances. The Lane Auto Museum is featuring a collection of these folding transports dating back from more than half a century ago. Scoot on down and check them out.
Cost: $12
Saturday, December 14
Mercy Lounge
Black Abbey Brewing Co. has been hosting these boozy sing-ins for years and the latest edition at Mercy Lounge is certain to be festive, thanks to the inclusion of holiday carols in the songbook. Lift your voice in song and your pint glass in beer.
Cost: $13-$17
Sunday, December 22
Country Music Hall of Fame
Let the Country Music Hall of Fame get you in the spirit with this nostalgic screening of a very special holiday episode of the Man in Black's television variety series from 1970. Johnny and June were joined by The Everly Brothers and Roy Orbison for this show, so you know the harmonies in that episode must have been angelic.
Cost: $26 for museum admission
Sunday, December 22
Nissan Stadium
The powerhouse New Orleans Saints visit Nissan Stadium for the Titans' regular season home finale. Maybe we can make a bet that the losing city has to take all the winner's bachelorette parties for the next calendar year!
Cost: $75 and up
Friday, December 27 - Saturday, January 11
Owl's Hill Nature Sanctuary
For some family-friendly fun, head out to Owl's Hill Nature Sanctuary for an easy hike through the winter woods complete with hot chocolate and marshmallows by the fire when you're done with your jaunt. It's a great way to burn off some of those holiday calories. There will be three hikes per day on December 27-28, January 2-4, and January 11.
Cost: $10
Monday, December 30
Nissan Stadium
Every year, one team from the SEC faces off against a team from either the ACC or Big 10 at this popular bowl game at Nissan Stadium. While the game is usually compelling, some of the free events around downtown like pep rallies and the battle of the bands are a blast no matter who's playing.
Cost: $25 and up
Tuesday, December 31
Bicentennial Capitol Mall State Park
Nashville's favorite Australian transplant Keith Urban (sorry, Nicole) returns to headline the city's biggest free New Year's celebration at Bicentennial Capitol Mall State Park downtown. He'll be joined on stage by other luminaries like Jason Isbell & the 400 Unit, Amanda Shires, The Fisk Jubilee Singers and others. It's a whole evening of music and fun, so wear comfortable shoes and bundle up!
Cost: Free
Celebrate NYE like it was a hundred years ago
Tuesday, December 31
Various locations
In honor of the centennial of the Roaring '20s, at least two local venues are hosting big throwback parties. At Dream Nashville, they're saluting the jazz age with a special 1920s-themed dinner at Stateside Kitchen followed by a party at Dirty Little Secret, the hotel's party lounge. On the other side of Broadway, Omni Nashville is hosting Gatsby's House, a salute to the decadence of the decade. Dress to impress at either of these events, so dig up your best flapper wear or gangster suit.
Cost: $50 and up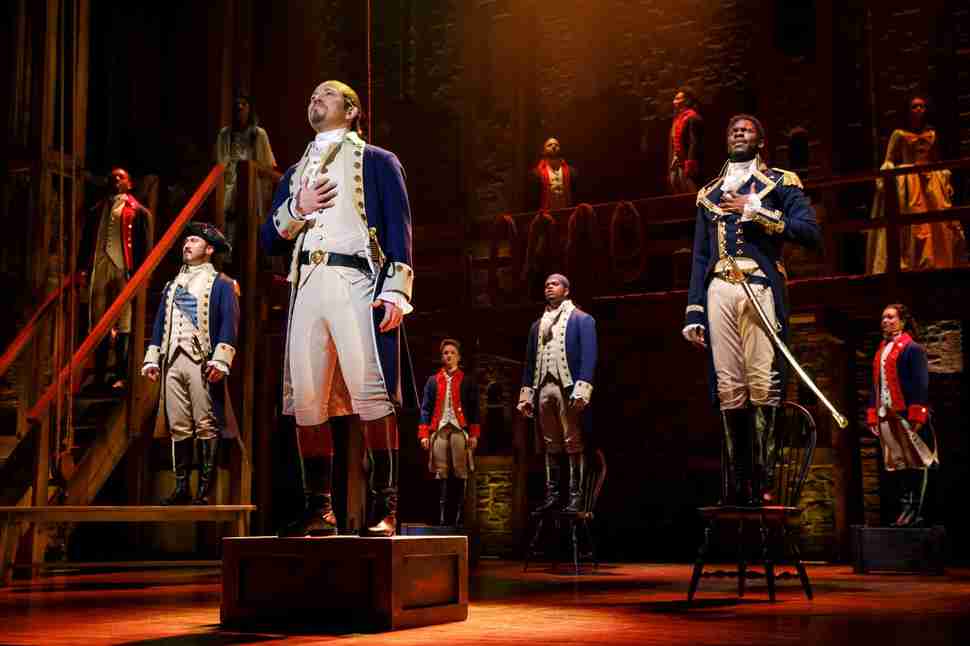 Tuesday, December 31 - Sunday, January 19
Tennessee Performing Arts Center
Sure, tickets sold out quickly for this run of the smash Broadway hit at TPAC, but if you're resourceful and suck up to your friends who were faster on the stick than you were, there's still a chance you can be in "the room where it happens." Who knows? You might even be able to score a ticket the night of the show. Probably not, though.
Cost: $499 and up
Saturday, January 4 - Sunday, January 5
Bridgestone Arena
This isn't just your typical Monster Jam with huge car-crushing trucks tearing around the dirt track at the Bridgestone Arena. No siree, Bob. This is the "Triple Threat Series," so there will also be supercharged ATVs and dune buggies leaping off the mud ramps. Vroom vroom!
Cost: $15 and up
Thursday, January 9 - Sunday, January 12
Music City Center
Even if you can't afford your own boat to take advantage of all the fantastic lakes and reservoirs around Middle Tennessee, maybe you should lay out $10 to invite your buddy who might have just gotten an unexpected windfall of a bonus for Christmas. You never know what might happen. Know what we mean?
Cost: $10
Friday, January 10 - Sunday, May 17
Frist Art Museum
Locals who have been in Nashville for more than a minute will never forget the unbelievable spectacle of the 2010 flood that brought destruction all over the area, but which also brought the community together in amazing ways as neighbors helped each other to recover from the damage. The Frist Art Museum has collected a series of dramatic photos to commemorate the events from a decade ago, and will be displaying then in their Conte Community Arts Gallery.
Cost: $15 for museum admission
Saturday, January 11 - Sunday, January 12
Track One
It's true: there actually is a competition dedicated to discovering the best barista artists, roasters and coffee brewers in the country -- and Nashville is hosting one of its major qualifying events. You can buy a general admission ticket to watch all the contests along with all the coffee you can drink, or you can even sign up to be a judge. Decaf is for quitters!
Cost: $10-$15
Saturday, January 18
Al Menah Shrine Temple
Food festivals can be pretty pricey, but this unique event aims to expose diners to new favorites without digging too deep into their pockets. Admission is free, and attendees will have the chance to buy inexpensive tastings from local restaurants and food trucks with a portion of the proceeds benefiting local food banks and charities. Cool, right?
Cost: Free
Saturday, January 18 - Sunday, January 19
The Fairgrounds Nashville
This will be the 29th edition of the annual hot rod show, but the first held in the brand spanking new expo hall at the The Fairgrounds Nashville. You needn't worry about the weather, because this combo auto show and swap meet is held entirely indoors. Come see the best in American steel up close and in person.
Cost: $12
Friday, January 24
Bridgestone Arena
Nobody belts out a cheatin' country song like Miranda Lambert, and she'll be bringing the pain at the Nashville stop of her Wild Card national tour. It should be a helluva party as she raises the roof at the 'Stone.
Cost: $35 and up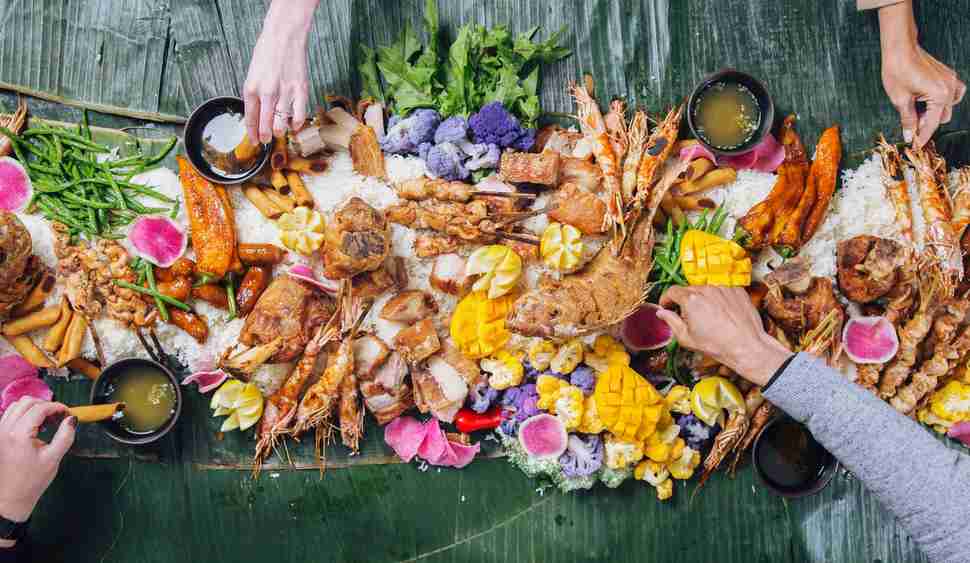 Tuesday, January 28
Sunda
In the Philippines, a Kamayan supper is usually reserved for a special occasion when friends and family gather around a communal table covered with banana leaves, a bed of rice and a cornucopia of culinary delights ranging from sausages to whole fried fish, meat skewers and exotic fruits. At Sunda, the last Tuesday of the month is always a special occasion since that's when they throw their monthly Kamayan Feast. You eat everything with your hands, so wash up before sitting down.
Cost: $55
Friday, January 31 - Sunday, February 2
Music City Center
This prestigious home show is celebrating its 30th incarnation this year, showcasing some of the most respected antiques dealers and garden experts from across the country and around the globe. The massive Music City Center will play host to an expo of booths featuring these dealers along with educational seminars on landscaping and entertaining.
Cost: $20-$25 for general admission (lectures and special events extra)
Saturday, February 1
Vanderbilt University Corner Park
It's nice that you get a month to recover from NYE before Chinese New Year's, and this is the Year of the Rat, so that should be fun. The Chinese Arts Alliance of Nashville (CAAN) is throwing a party in Hillsboro Village with professional jugglers, Chinese dance, music and songs, and Chinese yo-yo demonstrations plus the traditional Chinese lion and dragon dances.
Cost: Free
Thursday, February 6 - Sunday, February 9
Schermerhorn Symphony Center
Yeah, this is the Star Wars movie with Princess Leia in the hot bikini, but more than that, it was the final episode of the original trio of movies that launched a thousand sequels. (Or at least it feels that way…) The Nashville Symphony Orchestra will perform the soundtrack live while the movie is projected on a giant screen in the Schermerhorn Symphony Center. The Force is strong with this one.
Cost: $24 and up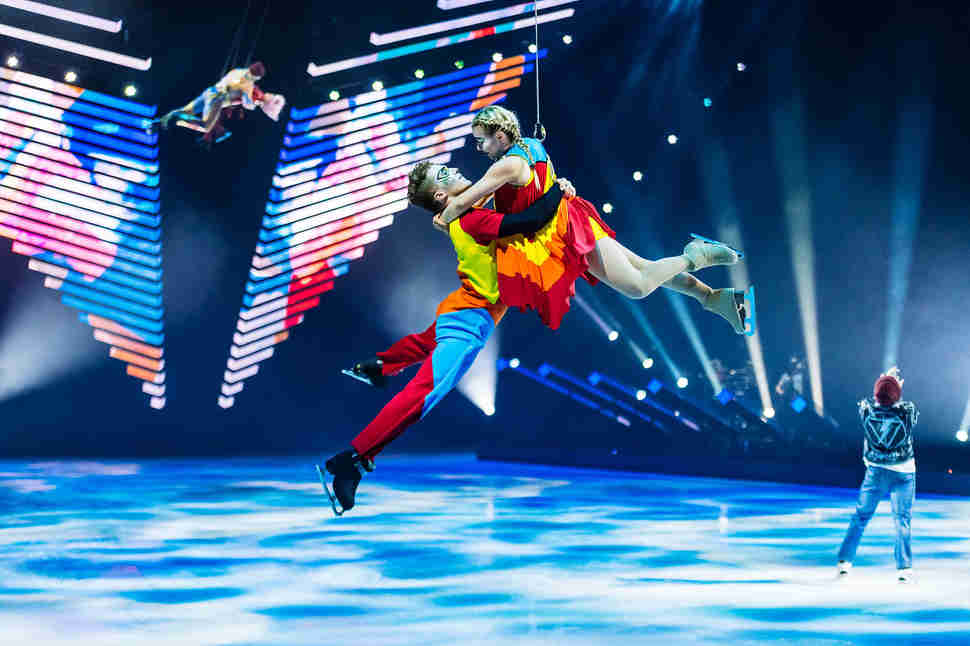 Thursday, February 6 - Sunday, February 9
Bridgestone Arena
It seems like there's a 10-minute segment in every Cirque du Soleil show where the music gets just a little too ethereal and whatever that little boy with the beach ball on the stage is doing is too confusing to follow. But it does make for a good time to catch a little nap before the strong men and the contortionists come out to amaze you again. This touring production of Cirque also features ice skating, so maybe the cold will keep you alert.
Cost: $54 and up
Saturday, February 8
Hilton Nashville Downtown 
Like at its sister event Wine on the River, this wine, beer and spirits festival offers more than 130 different beverages to sample in the ballroom of the downtown Hilton. Local restaurants will also be on hand to dish out small plates of their wares to help soak up all that fun.
Cost: $25-$125
Tuesday, February 11 - Sunday, February 16
Tennessee Performing Arts Center
Nobody says more about the connection between art, music and technology without saying a word than Blue Man Group. This veteran trio of avant-garde performance artists puts on a series of hilarious skits and musical performances that are frequently interactive, so come ready to play along.
Cost: $35 and up
Wednesday, February 12
Country Music Hall of Fame
It's a pretty bold claim in a town filled with benefit shows and silent auctions to declare in your event title that yours is the best ever, but this annual fundraiser does feature some amazing songwriters and singers doing their impersonations of their favorite music icons. Picture it as a wonderful combination of karaoke and a really good cover band. Whether or not it's the greatest show ever is largely irrelevant.
Cost: $50-$500
Sunday, February 16
Grand Ole Opry House
The same way some people only watch NASCAR for the wrecks, ABC's Dancing with the Stars offers the chance to see celebrities try really hard to keep up with their professional dance partners. Those pros receive their own place in the spotlight as part of this tour that showcases some of your favorite world-renowned dancers, with nary a Sean Spicer in sight!
Cost: $60 and up
Saturday, February 29
Nissan Stadium
Nashville SC is making the jump to the highest level of American professional soccer in 2020, and they've scheduled their inaugural game against MLS powerhouse Atlanta United FC at Nissan Stadium. This should develop into a fierce rivalry over the years, so don't miss out on the first chance to boo them heartily!
Cost: $425 and up for season tickets
Saturday, February 29
Alley Taps
If your idea of a proper mimosa is to take a swig off the top of a bottle of bubbly and fill the neck with a glug of OJ, well, then good for you. But this jovial event at Alley Cats downtown will serve slightly more elevated breakfast cocktails along with live music and giveaways. Cheers.
Cost: $25-$45
Saturday, February 29
Nashville Municipal Auditorium
Municipal Auditorium will be bumpin' at this seventh annual edition of a fantastic evening of blues music. Acts slated to appear include Bobby Rush, Sir Charles Jones and Pokey Bear, so it's liable to get funky up in here too.
Cost: $49 and up
Wednesday, March 4
Bridgestone Arena
It's nice to see a young man succeed, even after the unfortunate decision to cover his face with ink. While Post Malone may not have been able to get a job as a bagger at a grocery store after that tattoo dried, he has reached stratospheric heights for his brand of hip-hop and rock music. Good for him, right?
Cost: $140 and up
Friday, March 6
Nashville Municipal Auditorium
Comedian Mike Epps headlines this multi-performer national tour of comics that will make more than 30 stops during the year. Nashville should prove to be a receptive audience for their brand of funny, so don't be surprised if you go home with sore ribs from laughing.
Cost: $52 and up
Wednesday, March 11 - Sunday, March 15
Bridgestone Arena
The streets around Bridgestone Arena become a rainbow of team colors as squads from all over the SEC come to town to determine who will be the conference champion at this five-day basketball tourney. While fans of their respective teams usually snatch up most of the tickets for the entire tournament, you can usually score a ticket for a game or two from visitors headed home ticked off after their teams lose.
Cost: $360 and up for the entire tourney
Sign up here for our daily Nashville email and be the first to get all the food/drink/fun the Music City has to offer.