Nashville is a growing city. We're expected to take on a million new transplants over the next couple of decades -- and you just know that all of them are going to be terrible drivers, who you can blame for construction detours messing with your morning commute, historic buildings being torn down to build another luxury high-rise, and your favorite restaurants having to shutter due to insurmountable rent prices... So here's how to tell the born & raised from the recently repotted:
Transplants: Are fair-weather Titans fans.
Locals: Have known nothing but fair weather since the Oilers.
Transplants: Complain about the humidity.
Locals: Don't wear jeans and leather jackets in June.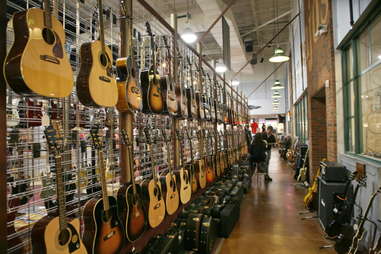 Transplants: Associate Opry Mills with outlet shopping.
Locals: Associate Opry Mills will sad memories of the Flume Zoom and Wabash Cannonball. And those wounds are still too fresh.
Transplants: Want an MLS team.
Locals: Remember the Metros.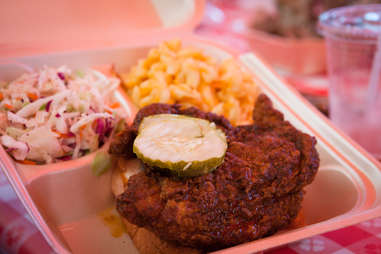 Transplants: Think eating hot chicken is a Nashville rite of passage.
Locals: Have eaten more hot chicken in the past couple years than they have in their entire lives. Admit it.
Transplants: Go to Lower Broadway when they have friends in town.
Locals: Happily offer to pay for the Uber that will take their friends there.

Transplants: Don't know how they feel about Steven Tyler as a country artist.
Locals: Agree.
Transplants: Dine at all the great restaurants on "8South."
Locals: Are still trying to figure out where "SoBro" is.
Transplants: Love the show Nashville.
Locals: Secretly love the show Nashville.
Transplants:Do make traffic worse.
Locals: Refuse to share any back-road shortcuts.
Transplants: Wait for the crosswalk signal to turn before crossing the street.
Locals: Boldly (after checking for cops) think crosswalks are optional.
Transplants: Will try to convince you that Pancake Pantry isn't just for tourists.
Locals: Watch them stand in that ridiculous line (with tourists) from the patio at Jackson's.
Transplants: Complain about the lack of a mass transit system.
Locals: Complain, but also not sure what that means given they've never used public transportation.
Transplants: Buy anything that says local (even if it's by way of Georgia).
Locals: Make it themselves.
Transplants: Can't wait for Google Fiber.
Locals: Clearly can wait for Google Fiber, because we've been doing it for literally years now.
Transplants: Drink along Demonbreun.
Locals: Drink at the beginning and end of the street.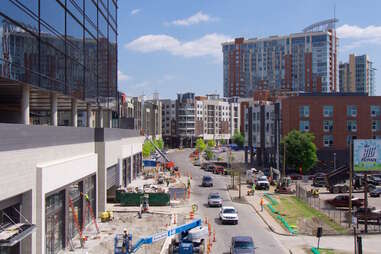 Transplants: Think the Gulch is upscale.
Locals: Thought the Gulch was upscale when Bar Twenty3 opened across from Station Inn.
Transplants: Party at their high-rise pools in the summer.
Locals: Party at the lake (and sneak into the high-rise pools).
Transplants: Star in a Bart Durham commercial at least once.
Locals: Have starred in a Bart Durham commercial at least once, but won't admit it.
Transplants: Have a good sense of humor about lists like this (... right guys?).
Locals: Will steadfastly refuse to believe that the author is a local.
Sign up here for our daily Nashville email and be the first to get all the food/drink/fun the Music City has to offer.
Kendall Mitchell Gemill is a Nashville writer who was born and bred here (although she does occasionally complain about the humidity).