Nashville isn't nicknamed Music City in the same deeply ironic way that fat guys everywhere get called "Tiny." No, this city is packed with live music venues, and, at just about any seedy Downtown honky tonk, you can hear some amazing music for no cover charge, other than the price of a longneck beer and a tip for the band. But for a fully staged show, you should check out these music venues, listed by neighborhood: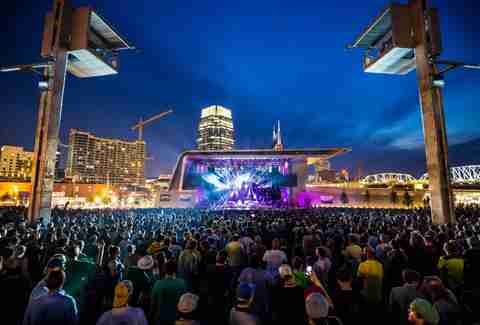 Downtown
Ascend Amphitheater
Address and Info
With apologies to the "Mother Church of Country Music" at the Ryman, the Downtown nod goes to the reigning rookie of the year. Since opening last summer with a crowded schedule of concerts, the gentle sloping hills of Ascend Amphitheater have remained crowded with fans enjoying shows by the likes of varied acts such as Eric Church, Earth, Wind & Fire, Idina Menzel, Lynyrd Skynyrd, Phish, and Widespread Panic. (OK, maybe those last two aren't quite as varied...) Bonus: concessions from local favorites Hattie B's Hot Chicken and Martin's Bar-B-Que Joint.
SoBro
The Cannery Ballroom
Address and Info
The largest of three connected venues that include Mercy Lounge and The High Watt, The Cannery Ballroom has hosted concerts, special events, and wedding receptions for 500 of your closest friends (good thing her parents have to pay for the party) for more than a decade. The cavernous room was the site where many Nashvillians were introduced to acts like Dr. Dog and Beach House. Unless, of course, you were standing behind the columns at the right side of the stage, in which case you still probably haven't seen them.
Midtown
Exit/In
Address and Info
The anchor of Elliston Pl's locally legendary "Rock Block," the Exit/In has showcased touring music acts since 1971, meaning that literally generations of Nashvillagers have whiled away their idle youth in the dim playroom. The dressing rooms are famously grungy, but that didn't keep future famous acts like Steve Martin, The Black Crowes, REM, and Dire Straits from wanting to play there during their formative years. Plus you can still watch the band from the side of the stage while you're waiting in the long line for the bathroom.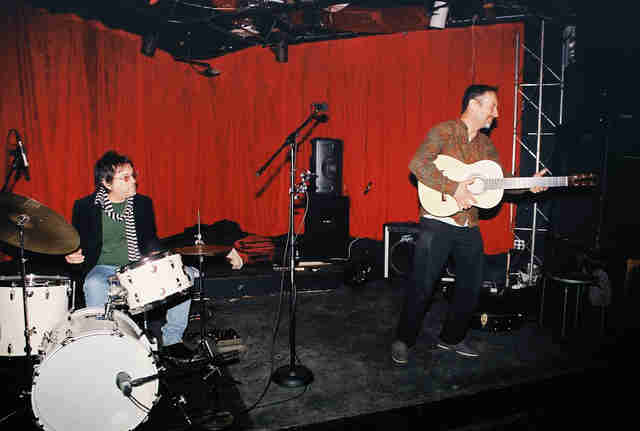 Five Points
The 5 Spot
Address and Info
Cheap drinks and lots of bands make this a favorite neighborhood hang. Eagle-eyed television fans will probably recognize the venue as the scene for many live music scenes on the ABC show Nashville. While there are some great alt-country bands playing there on a regular basis, don't expect Rayna James to jump up on stage anytime soon.
East Nashville
The Family Wash
Address and Info
This popular spot for live music accompanied by a "pint and pie" (of the shepherd variety) recently moved to a new space closer to the mainland across the Cumberland River. Even in the shiny new space, The Family Wash has maintained its laid-back vibe with a full schedule of local and regional acts featuring a healthy helping of rootsy music. The new larger kitchen is also pumping out an expanded menu of some great eats to snack on during a show.
South Nashville
Santa's Pub
Address and Info
This choice is a little different since you are responsible for providing the entertainment at the trailer/tavern that features some of the most enjoyable karaoke in town. Unlike other venues where it seems like the performers are vying for recording contracts, at Santa's the patrons dance like there's nobody watching and sing like there's nobody listening. Except that everybody is listening and waiting for their turn at the mic.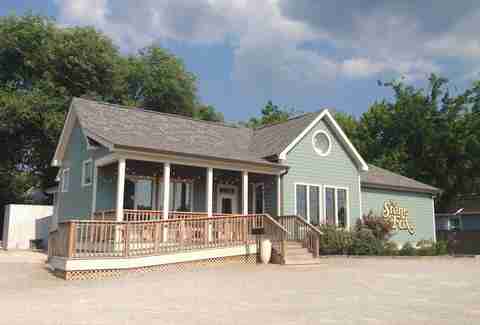 West Nashville
The Stone Fox
Address and Info
The west side of town used to be a mostly barren destination when it came to live music. But once local musician William Tyler of Lambchop and Silver Jews decided to open a new entertainment venue and restaurant with his sister Elise, the neighborhood became a whole lot cooler. In addition to a lively bar scene and some inventive food, the stage at The Stone Fox hosts bands almost every night in an intimate environment with great sight lines.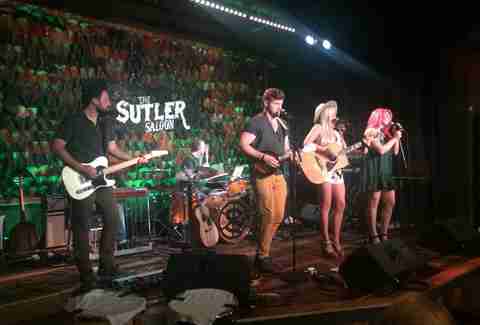 Melrose
The Sutler
Address and Info
In addition to a menu of decadent comfort food, this new reincarnation of the beloved Sutler Saloon has stayed true to its former namesake's dedication to live music. The bands lean toward Americana and old-time string music, but there is still some variety in the genres featured. The sound system is top-notch and the backdrop of the stage may be one of the most creative in town with a wall plastered with a mosaic of colorful leather boots scrounged from used clothing shops and yard sales.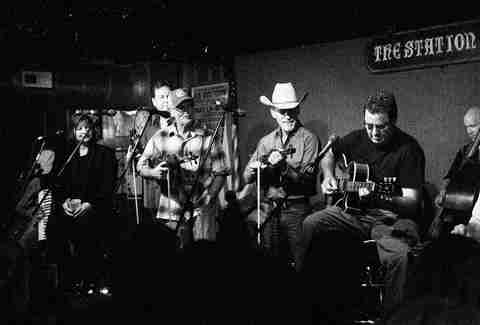 The Gulch
Station Inn
Address and Info
If you were taking a Nashville SAT test, the answer to the musical venue analogy question would be "The Ryman is to country music as Station Inn is to bluegrass." As in, THE most iconic spot in the entire country to listen to traditional banjo and fiddle music. They haven't allowed smoking inside the Station Inn for years, but the rustic roadhouse interior is still stained with decades of Marlboros smoked by old-timey music fans watching the who's who of bluegrass on the tiny stage. Sunday nights are no-cover bluegrass jam nights, so bring an instrument and join the fun!
Marathon Village
Marathon Music Works
Address and Info
When this 1,500-person capacity music room opened five years ago, it filled a much-needed role as a midsize venue to host shows by touring bands that were too big for traditional club shows but too small for the Ryman or Bridgestone Arena. There are more bands than you'd think that fit into that sweet spot, and groups ranging from rock, to country, to R&B, and even burlesque acts have graced the impressive stage set-up at Marathon Music Works. Most shows are general admission, so come prepared to make some new friends!
Sign up here for our daily Nashville email and be the first to get all the food/drink/fun the Music City has to offer.
  
Chris Chamberlain is a native Nashvillager (we do exist!) who writes about food, drink, culture, and travel in a bunch of places that you've probably seen if you love Nashville. Follow him: @CeeElCee.