We Southerners love nothing more than a fascinating (and scandalous) story, and clearly previous generations of Nashvillians understood this all too well, because they've generously littered the city's history with weird, wonderful, and plain crazy incidents for us to talk about. Here are a few of the better ones:
When a former US Senator died in a downtown duel
Edward Ward Carmack was a Nashville newspaperman, prohibitionist leader, and politician in the early 20th century. After losing his senate re-election to Malcolm Patterson, he became editor of the Nashville Tennessean, a prohibitionist paper at the time. He was known for attacking his political rivals in print, including Patterson and Patterson's closest advisor, Col. Duncan Cooper. The feud was at boiling point when Cooper and his son, Robin, ran into Carmack on the street and a shootout ensued, resulting in Carmack's demise. A statue of Carmack is located on the grounds of the state capitol and overlooks the now infamous site. Ironically, the memorial of this well-known prohibitionist also sits above a tunnel named for Lem Motlow of Jack Daniels.

When a Nashville native built a FULL-SIZE Millennium Falcon
While we eagerly await Star Wars: The Force Awakens, take comfort in knowing that Nashville will soon be home to a full-scale replica of the Millennium Falcon Falcom. Chris Lee, the man behind the Full-Scale Millennium Falcon Project, will construct the model on his 88 acres of land, an hour outside of Nashville. Lee and a team of like-minded fans are volunteering their time and resources to build the 1:1 scale version -- 114ft long, 81.5ft wide and 30.9ft tall -- and design it to perfectly mirror the real thing (minus the flying). The project is years in the making with a ways to go, but progress is regularly updated online. And most importantly, it's Lucasfilm approved!
When a band cursed the city (and it WORKED)
The Nashville Curse refers to a two-decade stint where not a single rock band from Nashville broke a million records. In the early '80s, Jason & the Nashville Scorchers was a promising rock act bound for glory when their label pressured them to drop the "Nashville" as a way to distance them from the country-dominant capital. The curse is believed to have started with them and lasted until Paramore's Riot! went platinum. In actuality, locals believe it to be less a curse and more a strange coincidence. But still. Weird, right?

When a Nashville mayor was engaged and married at the same time
Former Nashville mayor Bill Boner (1987-1991) appeared on national television on The Phil Donahue Show with his new fiancée, nightclub singer Traci Peel. Boner was still married to his third wife at the time. The pair had been giving off-the-wall interviews in Nashville, but the lapse in judgment culminated in full-on craziness when, after discussing the mayor's "stamina," the two broke into a duet of "Rocky Top" with Boner on the harmonica.
When Nashville's first citizen lived in a cave
Timothy Demonbreun was a French-Canadian fur trader considered to be the first citizen of Nashville. He began visiting and hunting in the area as early as 1769 and lived in a cave along the Cumberland River while establishing a successful trading business. The cave is listed on the National Register of Historic Places and is privately owned, but it can be viewed from the overlook at Shelby Bottoms.

The random arrest that possibly prevented a presidential assassination
Six months before John Hinckley, Jr. made the infamous assassination attempt on President Ronald Reagan in an effort to impress Jodie Foster, he was arrested at Nashville International Airport. Officials didn't realize it at the time, but he was actually in town to stalk Jimmy Carter, who was president at the time. President Carter was at Opryland Hotel for a speaking engagement and flying to New York afterward. Hinkley was also headed to New York when he was stopped at security with several weapons in his luggage. After posting a small bond, he was released from Metro Nashville Jail and made national headlines shortly after.
That time we found a saber-toothed tiger, and re-wrote history
In 1971, while excavating the foundation for the downtown center of First American National Bank (now UBS Tower) the remains from a species of Smilodon, better known as a saber-toothed tiger, were found. Inside a prehistoric cave system, they found a foreleg and a 9in fang that carbon dated back 9,500 years. Prior to this discover, Smilodons were thought to have been extinct 11,000 years ago, making this Nashville cat the last known Smilodon on record. The Smilodon later became the inspiration for one of the greatest (in bias opinion) mascots in pro sports: Gnash of the Nashville Predators.

The chilling moment our record low temperature beat Iceland's
Even though last year's Icepocalypse seemed to be our greatest brush with winter in recent memory, we didn't even break zero degrees (and haven't since '96). Our lowest temperature on record is still the -17 we hit in '85, lower than the capital of Iceland's record. Reykjavík only comes in at a -12 degrees Fahrenheit for its record low.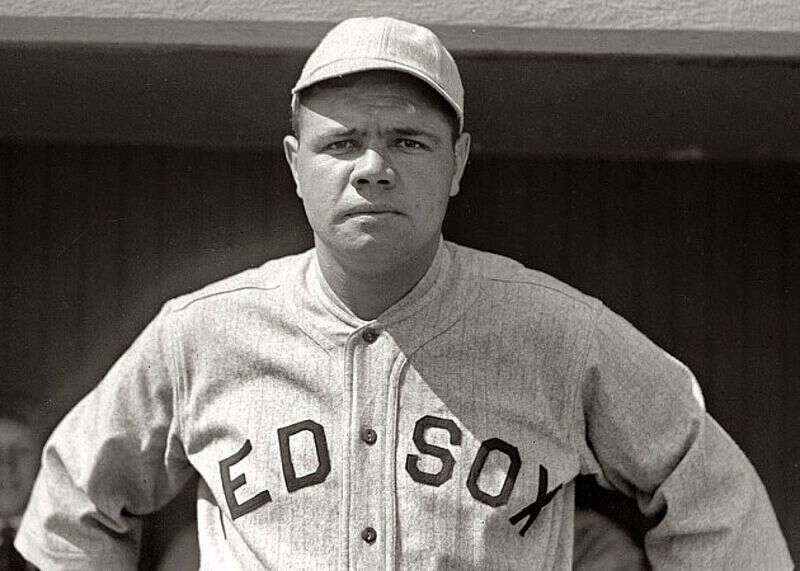 When Babe Ruth refused to play right field
Sulphur Dell Park was a historic park in baseball, serving several teams for more than 100 years until it was demolished in 1969. Its grandstand was at the corner of Fourth Avenue North and Jackson Street near the Bicentennial Mall. It's low-lying field and odd dimensions made for less than ideal playing conditions and the terrain was so uneven, right fielders were nicknamed "mountain goats." Supposedly, when the Yankees played the Vols in an exhibition game, Babe Ruth refused to play right field and switched to left. With the addition of First Tennessee Park, an 8,500-seat grandstand, Nashville now has a state-of-the-art facility for its AAA baseball team, the Nashville Sounds.

The day a Nashville native became president of Nicaragua
Although this didn't technically occur in Nashville, it certainly counts as weird Nashville history. In 1856, Nashville native William Walker became the president of the Republic of Nicaragua. Walker was an American filibuster who led a notorious expedition into Latin America with the mission to establish pro-slavery, English-speaking colonies. His regime took control of Nicaragua in '85, and he appointed himself president. His newly formed government was even recognized by President Franklin Pierce. However, he didn't hold power for long; he was defeated 1857 and executed in Honduras in 1860. He is the only American to become president of another country.

When a Playboy centerfold led the local debate team
Before born and raised Nashvillian Bettie Page became the "Queen of Pinups" she was voted "Most Likely to Succeed." A model student, she led the debate team and graduated second in her class at Hume-Fogg. She also graduated Vanderbilt's Peabody College and had a brief career in teaching before she pursued acting and modeling.
Sign up here for our daily Nashville email and be the first to get all the food/drink/fun the Music City has to offer.
Kendall Mitchell Gemmill is a Nashville native who is unashamed to admit she teared up when reading about the Millennium Falcon.