Nostalgic for that four-year vacation called 'college'? Us too, which is why we're bringing back College Week. Double-sink all of this week's college goodness, all week, right here.
Over a case of Natty in a very fervent voice to your roommate, you swore you'd never forget the crazy stuff that happened in college. Now if only you could remember it. But that's what happens when you party and study pretty much nonstop for four years, with a short break to take a road trip to reclaim a sex tape you accidentally mailed to your girlfriend, while Tom Green looks over your dorm room.
Here are 11 quotes to remind you about the college experiences you forgot, from the famous minds of everyone from Andy Samberg to Helen Keller.
Recommended Video
Model, Influencer & Entrepreneur Lindsey Pelas Reveals Celebrity Pick Up Stories
"The following majors are apparently useless as of tomorrow: history, literature, all things related to art, social studies, East Asian studies -- pretty much anything that ends with studies -- romance languages, and finally, folklore, and mythology. Just study something useful and play War of Warcraft in the meantime. Anyhow, all those majors are now useless unless you can somehow turn them into an iPhone app. Math and science majors, you guys are cool. Finally."
-- Andy Samberg, comedian and Tisch alum, in a commencement speech at Harvard
"A man who has never gone to school may steal from a freight car, but if he has a university education, he may steal the whole railroad."
-- Theodore Roosevelt, former president, Harvard alum
"Every year, many, many stupid people graduate from college. And if they can do it, so can you."
-- John Green, author, Kenyon College alum
"If I had known how much I would miss these sensations I might have experienced them differently, recognized their shabby glamour, respected the ticking clock that defined this entire experience. I would have put aside my resentment, dropped my defenses. I might have a basic understanding of European history or economics. More abstractly, I might feel I had truly been somewhere, open and porous and hungry to learn. Because being a student was an enviable identity and one I can only reclaim by attending community college late in life for a bookmaking class or something."
-- Lena Dunham, author and Oberlin alum, in her book Not That Kind of Girl
"College is the reward for surviving high school. Most people have great, fun stories from college and nightmare stories from high school."
-- Judd Apatow, filmmaker, USC alum
Homer: "Oh. Then I learned the real value of college is to study, and work hard."
Lisa: "No you didn't. You only passed your course by cheating, which you always taught us was wrong."
Homer: "Hmm... true."
-- from the "Homer Goes to College" episode of The Simpsons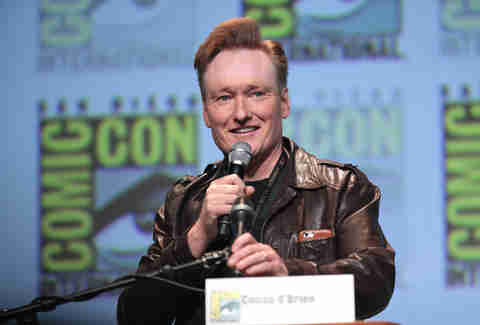 "Because if Harvard, Yale, and Princeton are self-involved, vain, name-dropping older brothers, [Dartmouth is] the cool, sexually confident, lacrosse playing younger sibling who knows how to throw a party and looks good in a down vest. Brown, of course, is [the] lesbian sister who never leaves her room. And Penn, Columbia, and Cornell -- well, frankly, who gives a shit."
-- Conan O'Brien, comedian and Harvard alum, in a commencement speech at Dartmouth
"The exquisite art of idleness, one of the most important things that any university can teach."
-- Oscar Wilde, author, Trinity College + Oxford alum
"College isn't the place to go for ideas."
-- Helen Keller, author, Radcliffe College alum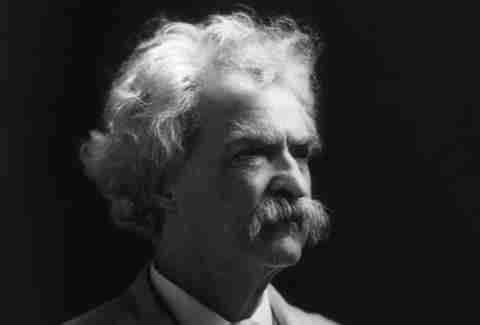 "Some people get an education without going to college. The rest get it after they get out."
-- Mark Twain, author, never attended college
"Man I love college (hey) and I love drinking (hey),
I love women (hey) man I love college"
-- Asher Roth, rapper and college dropout, who truly captured the essence of the college experience in his song "I Love College"
Sign up here for our daily Thrillist email, and get your fix of the best in food/drink/fun.
Lee Breslouer is a senior writer at Thrillist, and loved college (hey). Follow him to red cups at: @LeeBreslouer.