Dublin is unquestionably an expensive city to visit and to live in, but for every night out that sets you back €100, there are a host of free activities and wonderful things to do for less than €20. Indulge your inner tourist or act like a local by getting a sense of the city's beating heart -- take in the scenery, visit the best kept secrets, and sample its unique wares without ending up in debt.
Recommended Video
Model, Influencer & Entrepreneur Lindsey Pelas Reveals Celebrity Pick Up Stories
A herd of around 450 fallow deer now roam freely around the enormous park beside Heuston Station. You can visit them any time and they make for a great photo op, but be careful! They're always on the lookout to snatch food from passers-by.
Even Dubliners hit up St James' Gate for a date or group activity, and its new Open Gate Brewery is now open to the public on Thursdays and Friday -- tickets are €6 per person.
The science centre at Trinity College is free to enter, and dedicated to how the world around us works -- the current exhibition on Trauma is particularly special.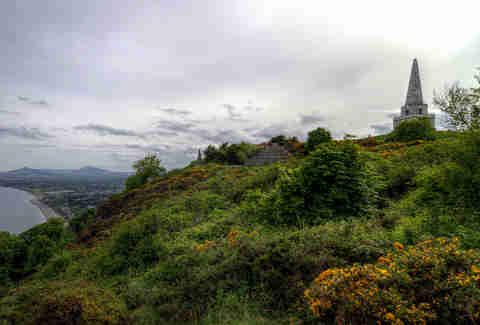 Perch atop this South County Dublin beauty spot and see the majesty of Dublin bay unfold beneath you.
Watch the world go by, see the ducks do duck-like things, and marvel at the beauty of this city centre oasis meters away from Grafton St's shops.
They're trendy right now, but this little kiosk has been selling hot donuts for donkey's years. Buy a single one or a boxful, but don't leave empty-handed.
It'll set you back less than a tenner, and it's one of Dublin's best boozers by a long shot.
The Natural History Museum on Merrion Street is a favourite with both kids and adults, and entry is free.
Get on your bike and follow the seaside out towards Howth from North Wall Quay.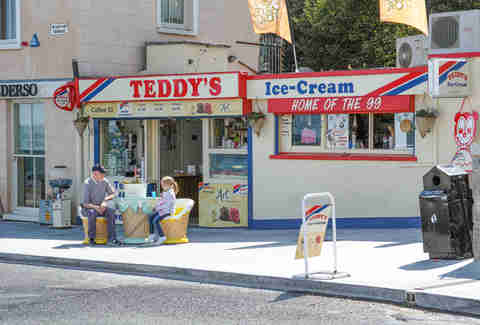 A cone from Teddy's will set you back about €2.40 -- there's a reason there are queues outside all year long.
The seaside town is as famous for its sights as it is for its chippers. Grab a fresh cod and single for less than a tenner.
Spend a relaxing Sunday hanging out and trying as much delicious food from the stalls as you can manage. Prices vary, but you can get everything from snacks to full meals for less than €10.
It's free to get in, there are several incredible exhibitions to visit and dozens of works of art on display.
The steps of the Powerscourt Shopping Centre are ideal for people-watching hipsters in their natural habitat grabbing coffee, getting a haircut or going for lunch. Plus it's the ideal street for an al fresco cocktail.
This small but perfectly formed movie theatre in Dublin 7 is an absolute treat with a cute cafe, colourful seats and a little bar you can hang out in. Play ping pong or just relax before or after you watch a film.
There's no better view on the River Liffey.
A ticket for an adult will set you back €17, but it's absolutely worth it to see the zoo's gorgeous collection of animals large and small. Psst – they have tiger and elephant cubs!
Even with a limited budget, strolling along the main shopping street in the city is a treat – stop off at Gino's for some Italian-style gelato for under a fiver.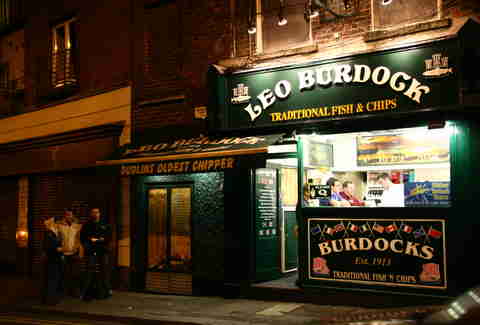 Burdock's is a Dublin institution, and arguably the most famous outpost is the one beside Christchurch Cathedral. Try the famous spuds, which'll set you back €3 for a large bag.
One of the best things about Dublin? Proximity to the sea. Visit Sandymount Strand for a bracing (free) winter walk and see the iconic Pigeon Towers.
Another amazing thing about the city is how close the mountains are. Try a hike to the Hellfire Club -- best to go in daylight hours because it's known for being a little spooky in the dark.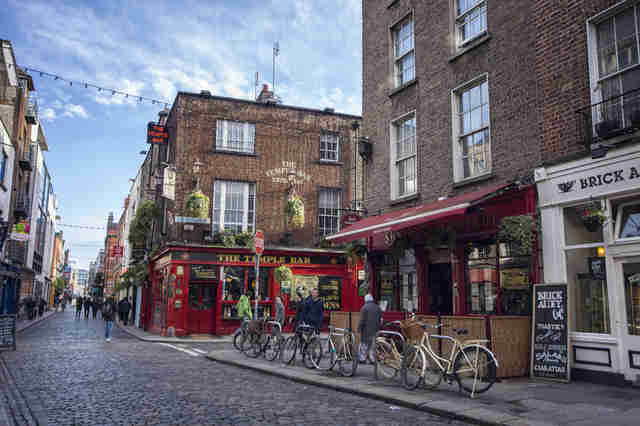 OK so it's big with tourists, but there are some quality buskers near the square and lovely food markets at the weekend.
Stroll around the city (surprise: it's free!) and see some works of art, including the tribute to Ulysses on Bloom's Hotel, Maser's U ARE ALIVE mural at Portobello and the gorgeous artwork surrounding Smithfield Square.
The famous Horseshoe Bar in this five star hotel is incredibly elegant, and you'll get a stylish mixed drink for around €10-15. Simple as that.
Take a stroll around the famous campus -- it's free, and absolutely stunning. Check out the incredible Long Room, which might be the most beautiful library on the planet.
The resting place of a million Dubliners, it's more beautiful than it is morbid -- okay, it's admittedly pretty morbid, but you can actually trace your ancestral history courtesy of the genealogy research centre. Tickets to the museum start at €4.
He perches on a rock in Merrion Square Park, and is awfully dapper -- which is to be expected, since he's Oscar Wilde and all.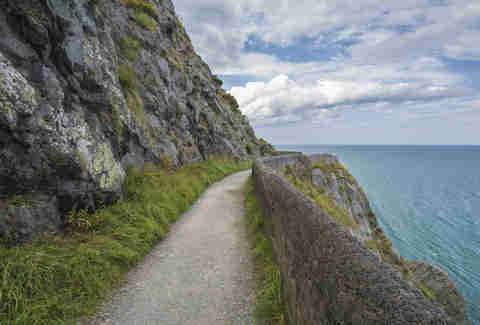 Okay so this is strictly in Co Wicklow, but the DART goes there so it's close enough to Dublin City to count, free and beautifully scenic.
Dedicated to the memory of almost 50,000 Irish soldiers that fought in WWI, this isn't necessarily the most fun place to visit in Dublin, but it's definitely one of the most important.
Recently redeveloped, it's a beautiful place to chill out, and 3FE is its most famous coffee shop.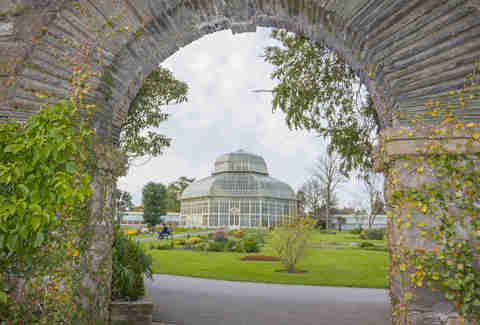 All this will cost you is the bus fare to its location in Glasnevin -- it's a treat for the senses with hundreds of different types of flowers and plants on display.
Stroll and sit along the water in Portobello -- bonus points if you find the bench occupied by a statue of poet Patrick Kavanagh.
The Irish Museum of Modern Art is as famous for its outdoor gardens as the art that hangs inside on the walls. Entry is free in any case, so you can enjoy both!
Sign up here for our daily Thrillist email, and get your fix of the best in food/drink/fun.
Vicki Notaro is a freelance journalist, columnist and former magazine editor based in Dublin, Ireland. She writes about everything lifestyle and pop culture oriented and has an unhealthy addiction to social media. Follow her on Twitter, Snapchat and Instagram: @vickinotaro