Advertiser Content From
Everything You Wanted To Know About Microdosing Cannabis but Were Too Afraid To Ask
We answered as many questions about the practice as possible.
Advertiser Content From
We've all heard the horror stories about extra-potent edibles that leave you with a less-than-ideal experience, but it doesn't have to be that way. In fact, "microdosing" with low doses of cannabis has become increasingly popular among enthusiasts. To learn more about the practice, we consulted with an expert from Do Drops to present a 101-style guide to microdosing. Though, remember: you should only be partaking if you live in a state where recreational cannabis is legal, that way you can rest assured that the products you're using are legit and labeled correctly. Now, to answer your questions:
What exactly is microdosing?
Microdosing first became popular with hallucinogens like psilocybin, but it's a practice you can apply to any substance, even caffeine. Essentially, it involves taking a super small dose to avoid the whole-body side effects that cannabis can induce, Mallory Paul, director of kitchens and laboratories at Do Drops tells Thrillist. Simply put, it's taking a dosage that's small enough to avoid feeling the same "high" that you would with a standard dose, she explains.
What's the difference between a "low-dose edible" that you buy in a cannabis dispensary and a CBD gummy?
The difference between them is the "cannabinoid," says Paul — a.k.a. the active compounds in cannabis. In a low-dose edible, the cannabinoid is THC, or tetrahydrocannabinol, and that substance is what's been strictly regulated (read: illegal) up until recently. CBD, or cannabidiol, is much more widely available than products with THC, which you can only buy in states where cannabis is legal and only through a dispensary. The other difference? Potency. "In addition to the differences in cannabinoid profile, one could conclude that a low-dose THC edible would be 60 times more effective than it's CBD counterpart," Paul said. (That's based on the results of a 2008 study comparing the two.)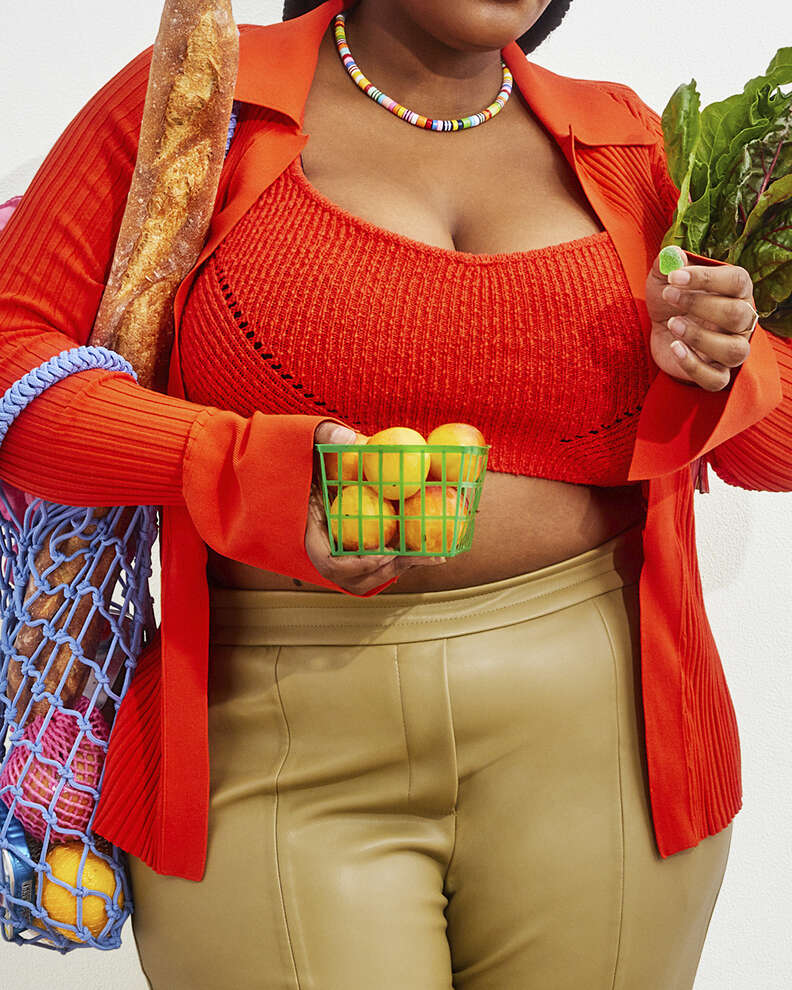 What's considered a "low-dose" vs a typical dose of THC?
"This really varies from consumer to consumer, as THC tolerance is unique to the individual," Paul says. That said, the most common choice is 2.5mg of THC, which is the exact dosage Do Drops are formulated with. By comparison, if you're not looking to microdose, an average THC dosage usually falls between 10-20mg.
Which form of cannabis is easiest to microdose?
It's really hard to determine exactly how much THC you're taking in if you're taking a hit off of a joint or vape. Pre-dosed and pre-portioned products like capsules, tablets, or edibles, on the other hand, are much easier to control, especially if you're purchasing them legally where cannabinoid testing is required. "These products are analyzed in an accredited laboratory to ensure each portion of an orally consumed product is precisely and accurately dosed," Paul explains. "It's difficult to standardize doses when inhalation is the method of consumption, as each "inhale" will vary from breath to breath, meaning the amount of THC you actually absorb will vary along with each inhale."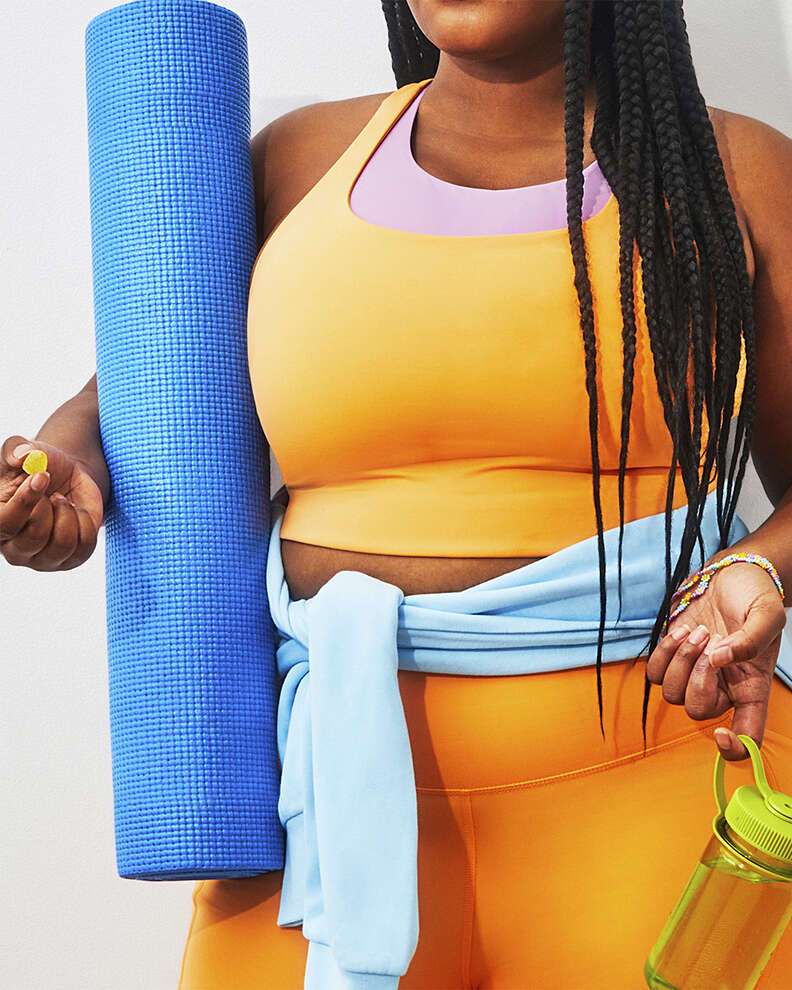 Can you microdose on the go?
You should avoid it, especially if you're new to the practice. "Make sure you aren't 'on the go' your first few times, until you've found your perfect microdose," Paul says. "If you're starting to feel mentally impacted, decrease your dose next time before you get busy doing what you do!" Consider sticking to activities you can complete at home: a workout, a creative project, or a chore, like cleaning, are good introductory activities.

I've had a bad experience with edibles before, how can I avoid that in the future?
True story: my first edible experience ended with me convinced my partner was a figment of my imagination, a total "green-out," and getting sick. It left me swearing off the practice entirely until recently. Turns out, I'm not alone. "Almost every cannabis consumer has a horror story about a bad edible cannabis experience," Paul says. The culprit, she adds, is taking too much too fast, as edibles take longer to kick in than people realize. (Guilty.) That's why responsible use is so important. "I always recommend hunting for your optimal dose by first starting on an empty stomach, starting low, and increasing your dose very gradually," she adds. Why the empty stomach? "The individual consumer's metabolism will have an impact on what dose works best for you. People with a slower metabolism might not feel the effects of an edible for upwards of an hour, so be patient with yourself," she says.
Can someone who uses cannabis regularly microdose?
You can, but you will likely need a higher dose than someone who is new to the practice, Paul says. "Over time, frequent consumption of cannabinoids will result in your endocannabinoid system becoming less sensitive to compounds like THC and CBD," she says. So instead of staring at the 2.5mg point, she suggests cutting your regular usage by 75% if you're looking to give microdosing a try. If that doesn't work for you, slowly increase the dose until you get the effects you're looking for.
ART CREDITS
Photographer: Matthew Zach
Associate Creative Director: Colleen Lennon
Art Director: Rebecca Joy
Prop Stylist: Catherine Pearson
Food Stylist: Sean Dooley
Wardrobe Stylist: Alexis Badiyi
HMU Artist: Sadhvi Babu
Producer: Cassie Doyle
Production Coordinator: Hannah Lee
The FDA has not approved marijuana to treat, cure, or prevent any disease. There are health risks associated with the consumption of marijuana. Marijuana has intoxicating effects that may cause impairment of concentration, coordination, and judgment and may be habit-forming and addictive. It is illegal to drive a motor vehicle while under the influence of marijuana. Do not operate machinery under its influence. Keep out of reach of children. Women who are pregnant or breastfeeding should not use marijuana due to potential harm. Please consume responsibly.
AR, MI, MD: Medical marijuana is for use only by a qualifying patient.
AK, ME, MI, NV, OR, WA: For use only by adults 21 years of age and older.
MI: National Poison Control Center 1-800-222-1222.