According to the latest studies, nearly 130 million Americans commute to work, and each of us are spending an average of 25 minutes schlepping to our place of employment every day. That adds up to nearly four and a half days spent staring at car bumpers and tired train riders every damn year. Make the best of it with these eight free apps, which not only take some of the soul-sucking-ness out of your daily routine, but may even make you smarter.
Stitcher
Who's it for: Podcast addicts and news junkies
iOS: Free
Android: Free
Whether you're stuck in traffic or trapped underground, Stitcher makes it incredibly simple to curate custom commute playlists featuring some 40,000 different radio shows and podcasts, from hardcore news to comedy. It automatically downloads all the newest episodes before you leave your house, and if you ever tire of This American Life (hey, it could happen), it also provides targeted recommendations to keep things fresh.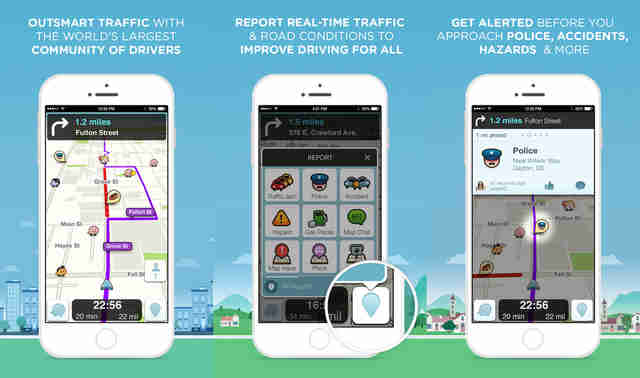 Waze
Who's it for: Drivers whose commute is a traffic nightmare
iOS: Free
Android: Free
This Google-owned, crowd-sourced navigation app is as close to a guardian angel as you get during rush hour. By harnessing real-time intel from fellow users, it alerts you to -- and steers you clear of -- traffic snarls, road issues and other potential travel hiccups. You even have the choice of getting your directions from the disembodied voices of celebrities they've recruited including Stephen Colbert, Terry Crews, and Arnold Schwarzenegger.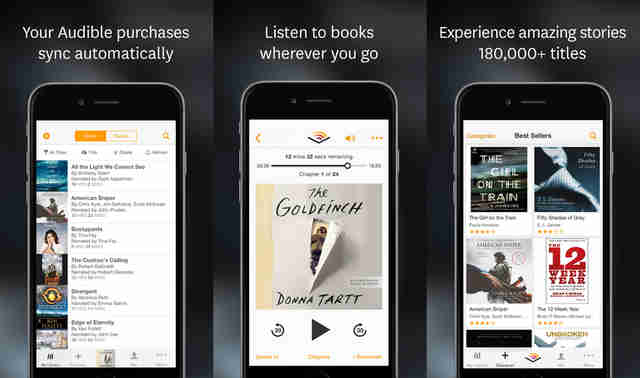 Audible
Who's it for: Book nerds who can't take their eyes off the road
iOS: Free, $15/mo after 30 days
Android: Free, $15/mo after 30 days
Audible makes it super easy to plow through the best-seller list while you fight your way through rush hour with a catalog of 180,000 titles. For $15 a month you get one book download (and 30% off any additional), the ability to freely exchange any you're not particularly digging, and the smug satisfaction of holding your own at even the stuffiest of dinner parties.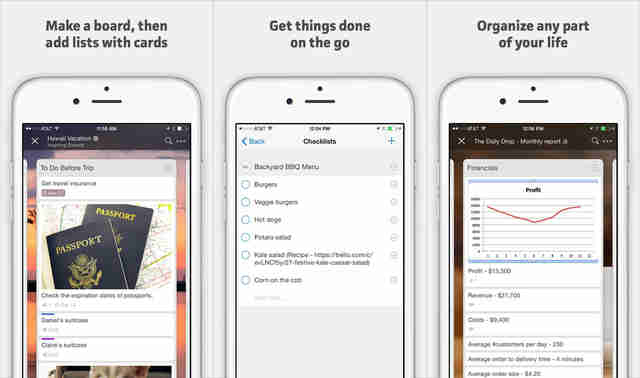 Trello
Who's it for: Organization-obsessed workaholics
iOS: Free 
Android: Free
Whether you're managing a big work project, trying to coordinate a home renovation, or just planning a party, Trello is a remarkably intuitive visual organization platform to get you through. You can easily tack on every document, email, photo, note, or checklist associated with a given task, add as many people as needed, re-prioritize elements, and generally coordinate every little detail -- all while pressed up against hordes of sweaty strangers on the subway.
Citymapper
Who's it for: City folks without cars
iOS: Free
Android: Free
Like Waze for mass transit, Citymapper recommends a whole range of bus/train/cab options to get you where you need to be as quickly as possible, factoring in construction delays and accidents. It even passive-aggressively suggests you could afford to drop a few and calculates how many calories you'd burn walking or biking. Plus, you can save frequently travelled-to destinations and shave off even more time from your commute home.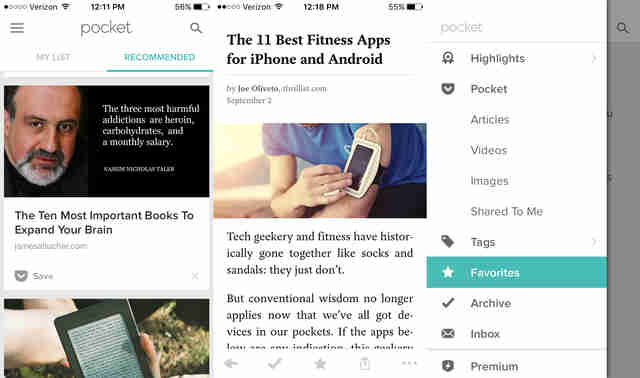 Pocket
Who's it for: Busy news junkies with FOMO
iOS: Free
Android: Free
Like a customized clip book for all the harrowing first-person essays and 50 million-word New Yorker articles you wish you had time to read, Pocket is a browser add-on that lets you save articles offline, so you can pick them back up anytime, anywhere -- whether that be underground on the subway platform, waiting for the elevator, or in bed.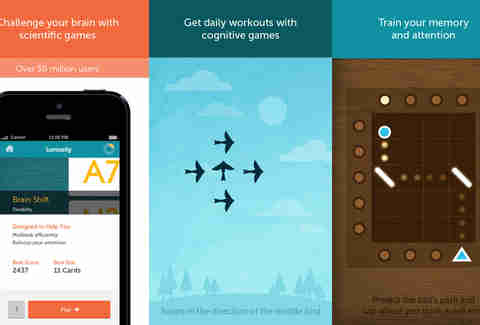 Lumosity
Who's it for: Overachievers with too much energy in the morning
iOS: Free to download, $12/mo
Android: Free to download, $12/mo
Brain-hack evangelists who need some cognitive fine-tuning: this gamified brain training app might be your secret weapon. Lumosity, developed by neuroscientists, boasts some 60 million users worldwide and uses the concept of neuroplasticity to help you build up memory, attention, and more in just 15 to 20 minutes a day.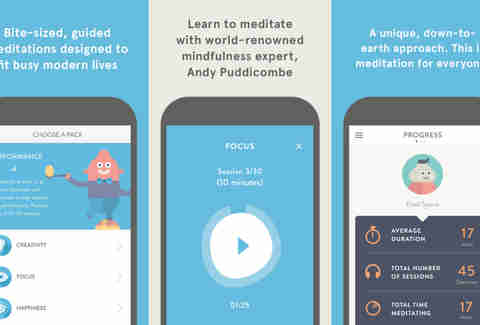 Headspace
Who's it for: People who've had a rough day
iOS: Free
Android: Free
Whether or not you've meditated before, this app makes it easy to press pause on whatever's going on around you, clear you head, and re-center yourself. It may all sound a little hippy-dippy, but it's been a breakout success thanks to simple step-by-step walk-throughs as short as 10 minutes, which are designed to act as a personal trainer for your mind. Just do your fellow commuters a favor and don't use it while operating heavy machinery. 
Sign up here for our daily Thrillist email, and get your fix of the best in food/drink/fun.
Joe McGauley senior editor for Thrillist Media Group whose commute is roughly one Freakonomics podcast long.