Historical Artistic Proof That Hipsters Have Always Existed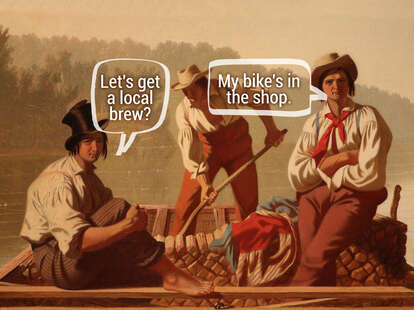 Kara King/Thrillist
Kara King/Thrillist
Like ants at a picnic, hipsters are everywhere, just with significantly worse work ethic and constant complaints that they were at the picnic "before it was cool." Art museums are one picnic where that claim is actually true. For centuries, a myriad of "hipsters" have been hiding in famous paintings, haunting the past like an IPA haunts the breath. Here's a look at hipsters throughout artistic history, who you can hang out with at the Metropolitan Museum of Art. They will make you feel less cool, of course.
Distressed Madonna Without Money to Fix Bad Dye Job
Otherwise known as: Pieta, Carlo Crivelli
Mary comes to the cross from her long-time hairdresser in Williamsburg, who was supposed to make her look, "more European," but just gave her an anime vibe.
Fedora and Growler in November
Otherwise known as: Man with Jug, Michiel Sweerts
This painting could have been of any man in a 1660 Flemish tavern. But, in our heads his name is Kale Flemming, and he loves his hops almost as much as his pet greyhound that chewed the tips of his fedora.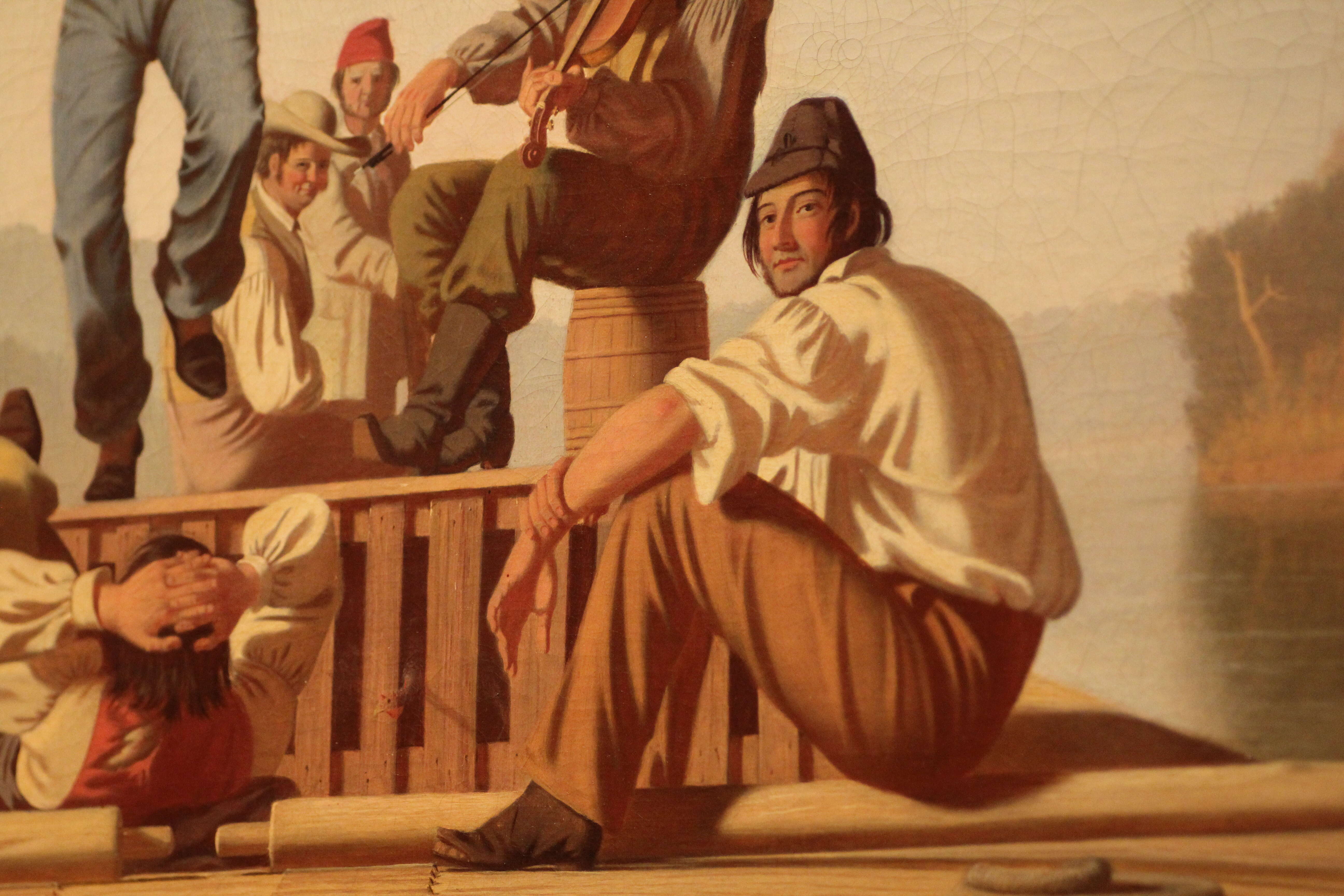 Man Who Is Just WAY Too Cool for School
Otherwise known as: The Jolly Flatboatmen, George Caleb Bingham
This is meant to be a realistic, authentic depiction of life on the Missouri River. But that fishermen's hat says Urban Outfitters knock off all over it. And who wears such trendy leather boots on a boat?
Man Who Totally Did Not Try at All to Fold His Collar Properly, Because, Who Cares?
Otherwise known as: Self-portrait of Edgar Degas, Edgar Degas
When quitting his formal training and leaving for an extended stay in Italy -- around when this self-portrait was painted, Degas probably explained things to his parents by mumbling something about "quitting the establishment and getting to know my reality, you know?"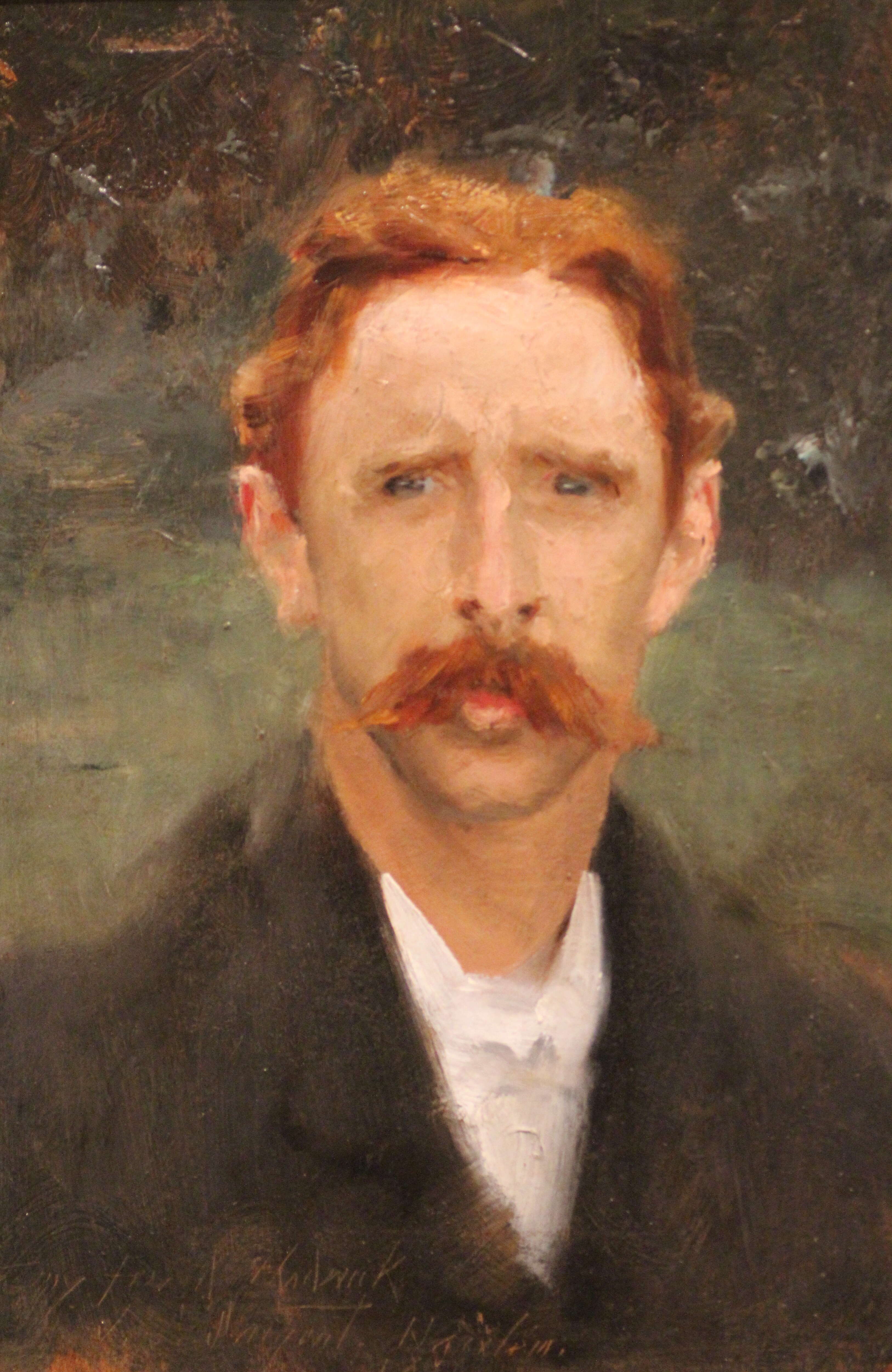 Man With Pronounced Ginger Mustache
Otherwise known as: Portrait of Francis Brooks Chadwick, John Singer Sargent
A traveling, expat friend of the artist, this man was probably known to be a little hipster-y even in his day. If we look at him with 2015 goggles, we can just see that glorious mustache, freshly groomed with a tortoise-shell comb, smelling slightly of rye whiskey and old copies of "Field and Stream," which he owns solely for decoration purposes.
Trend-Setting Northeastern Man Explaining His Socialist Politics
Otherwise known as: Boatman of Barcelona, Dionisio Baixeras y Verdaguer
The man on the far left sporting a scarf and beanie is supposedly wearing these layers for warmth and not style. But, that might just be what he tells his work buddies.
Chukka Boots in Repose
Otherwise known as: Shoes, Vincent van Gogh
Immediately after the still life was finished, these shoes could be seen maneuvering between booths searching for that must-have kimchi at the Saturday Farmers Market.
The Art of Layering Neutrals
Otherwise known as:Seated Peasant, Paul Cezanne
The unintentional style of peasants in the 1890's has become the very intentional uniform of a certain humans that frequent restaurants with chalkboard menus.
Solitary Bearded Man With Hat, Brooding
Otherwise known as: Portrait of Alberto Falchetti, John Singer Sargent
Today, the model would be the coolest guy with the widest-brimmed hat and bushiest beard in the quaint, international bookstore that just also installed a tiny coffee shop that only brews with small-batch, locally sourced beans.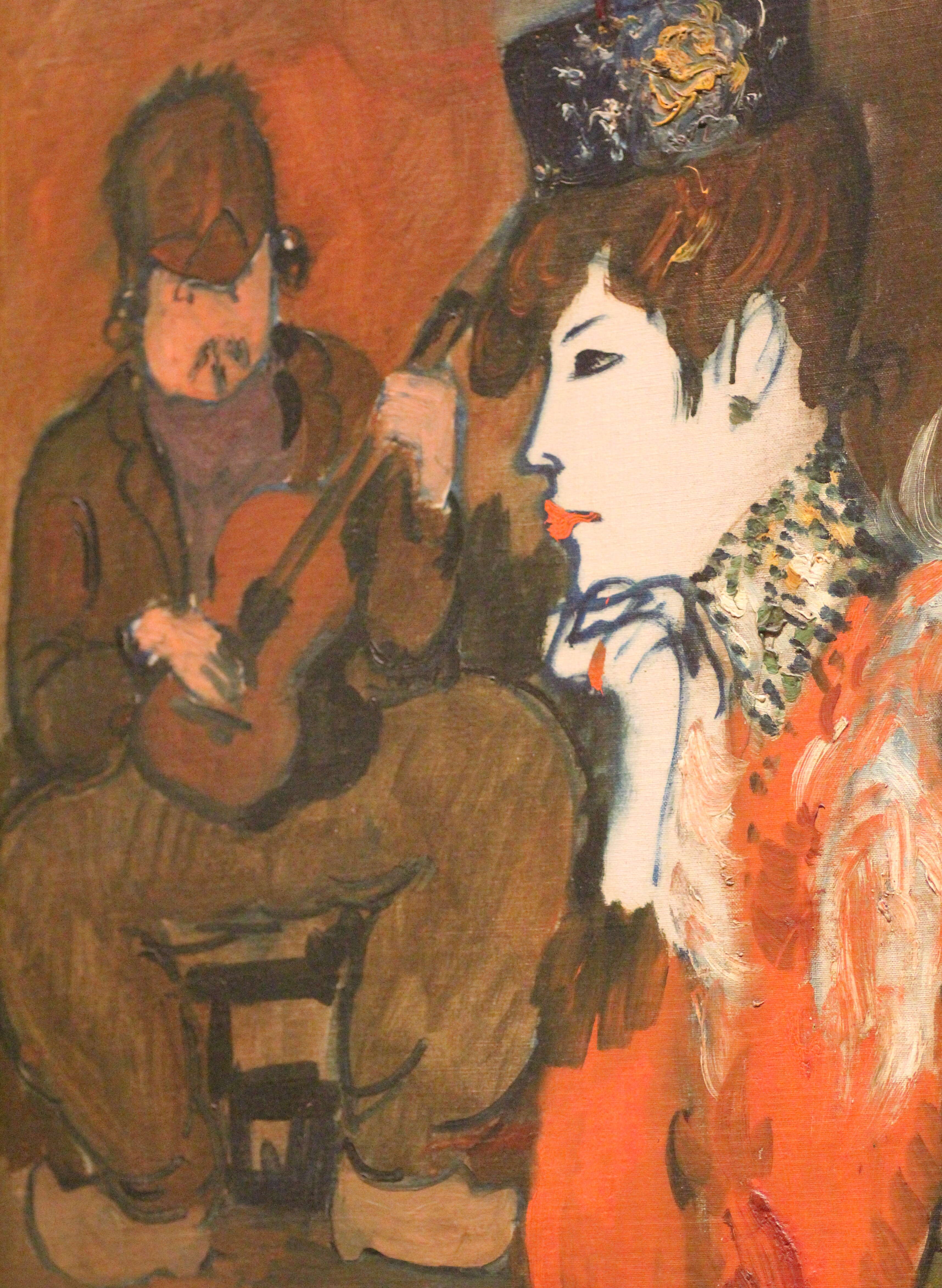 Causal Guy, Casually Strumming a Guitar in Corner
Otherwise known as: At the Lapin Agile, Pablo Picasso
Although the guy in the corner of this Picasso is most likely talented and "legit," he could just as easily be playing for kicks at a Portland coffee/yarn shop.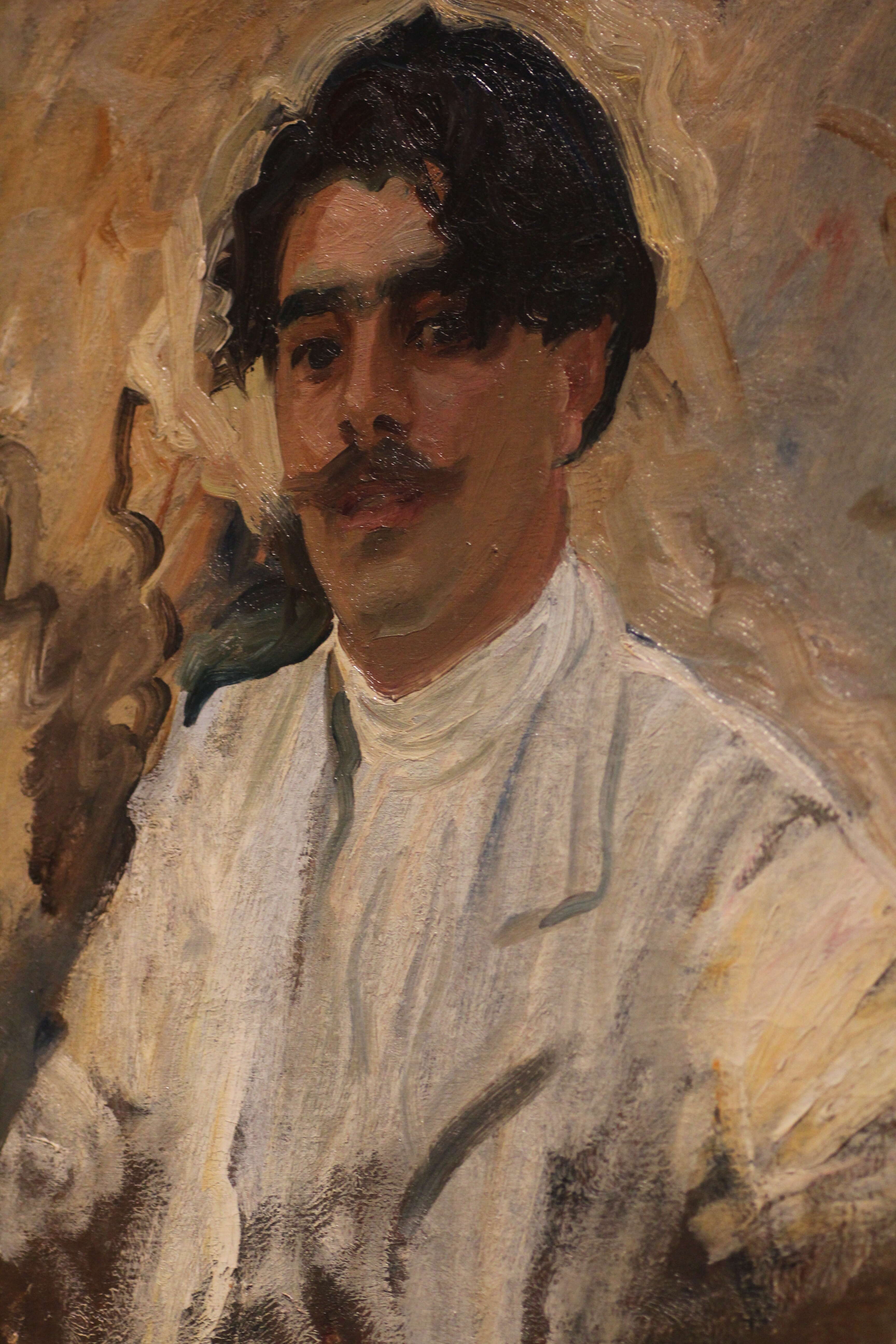 Man Who Is Emotionally Ready to Wear All White
Otherwise known as: Portrait of Francisco Bernareggi, John Singer Sargent
Long, black mustache hairs on an all-white outfit are the worst when you don't have a lint-roller on hand.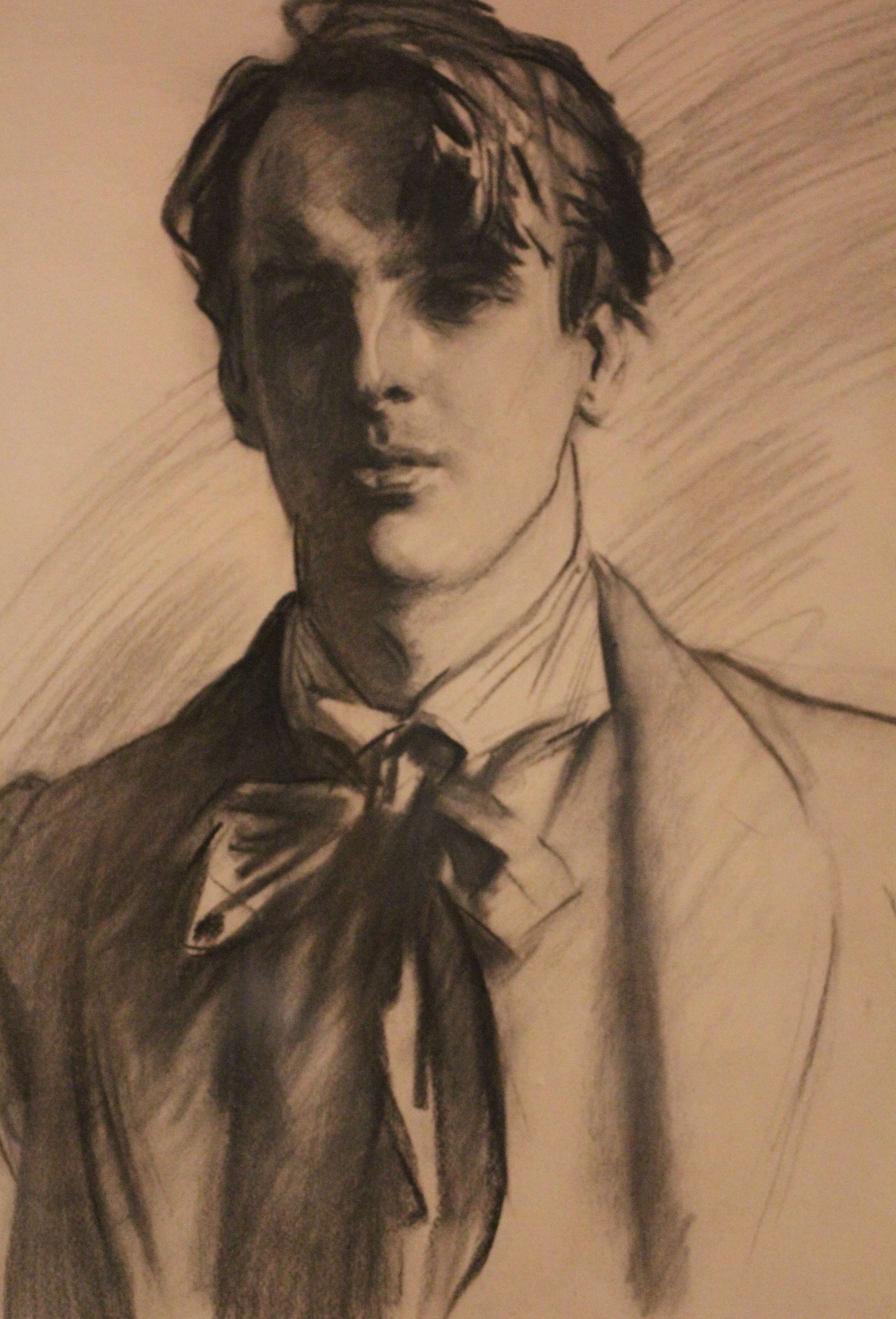 Writer/Bartender at a Bar/Flower Shop
Otherwise known as: Portrait of William Butler Yeats, John Singer Sargent
In his day, Yeats was a well-chiseled specimen with a knack for that "I just rolled out of bed and threw on a suit jacket, button-up shirt, and outrageous tie, but it was no big deal" look.
Sign up here for our daily Thrillist email, and get your fix of the best in food/drink/fun.
Kara King is a Production Assistant at Thrillist and a hipster in denial. Follow her uncool tweets at @karatillie.