The Gentleman's Gift Guide
They say you can buy fashion, but not style. Luckily it's the holidays, so other people will buy style for you. To help point them in the right direction, we've rounded up Coach's most sophisticated accessories of the season, for everything the modern gentleman needs in tech, bags, lifestyle and conversation-starting wine carriers. Your wish list is this way…
$150
No matter how cool your laptop is, it will look infinitely cooler in hand finished, zip-able pebble leather. As will you, for being so on point that your
accessories
are accessorized. Meta.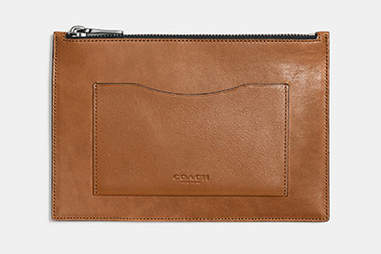 $95
The Tech Case's lil' bro fits the current trend for shrinking tablets and expanding phones. No, we don't understand why that's happening either, but hey, might as well make them look good.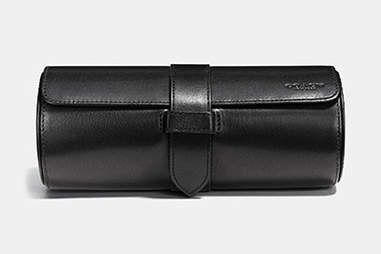 $150
To be filed under "gifts for the man who has (almost) everything," this update on the traditional watch roll keeps wrist candy safe in transit, and looks damn cool on a dresser.
$150
If a sheep could show up to a party with a bottle of perfectly insulated wine, it would look a bit like this.
$495
The hand-finished, winterized version of the Campus Backpack is like a sprinkling of fuzzy snow on the standard's pebble leather. Nothing to carry? Just give it a hug.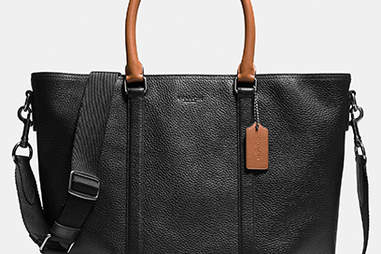 $550
A cross between an elevated weekend bag and a loosened up briefcase, the Metropolitan Tote features an adjustable, removable long strap for those days you pack heavy.
$125
Nothing says, "I've got this," like a simple, well made, wallet. And nothing says, "I know what's up," like this season's it color, Oxblood.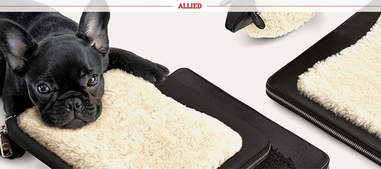 Give sheer joy this holiday with Coach men's Shearling collection. Puppy not included.
$95
Of course you could just ditch cash altogether and roll with this plastic-only, edge-painted card wallet. Consider it a tuxedo for your transit card.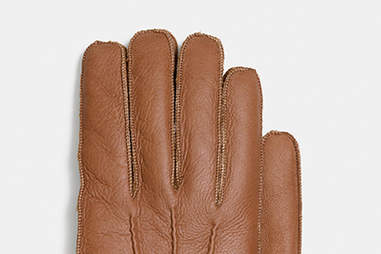 $248
Get your hands out of your pockets and into a pair of these wool-lined, classic gloves. Then jump behind the wheel of a classic car, for full effect.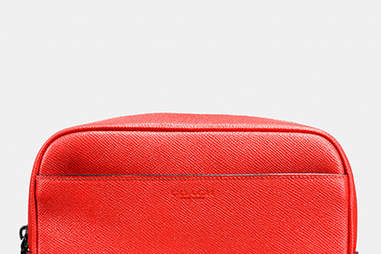 $135
Wash bags are for boys (no seriously, dopp kits have traditionally been gifted to mark the transition from adolescence to adulthood), so up your grooming game and clean up your bathroom shelf with this twill-lined mini case.
$325
A good watch is accessorizing 101. But the Bleecker goes beyond with a stopwatch function, and waterproofing to 99 feet -- because you just never know when you're going to have to time yourself to deep dive.