As if the holidays aren't stressful enough, dating during the season of giving and cranberry sauce stains is a little bit more complicated. (Single people, please put down the tiny violins. This is serious.) It's bad for business to walk into your girlfriend's parent's house for a holiday dinner having a totally different understanding of what "casual" means. That's why we've curated some duds from Nordstrom to compliment your date's look, especially when she tells you she's wearing something called a romper to your office holiday party. (Scroll down to find out what a romper is.) 

A comfy oversized sweater in a pop of color? All signs point to casual -- and that doesn't mean jeans and a t-shirt.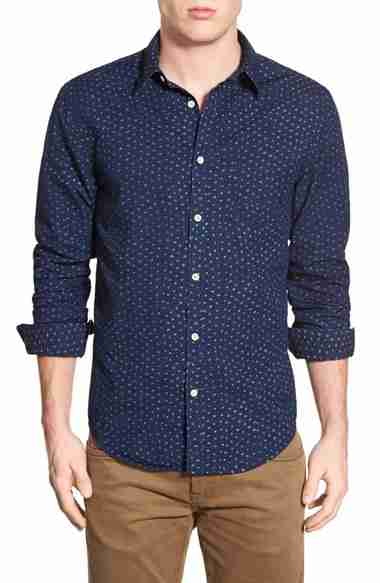 A good button-up is the epitome of casual but not sloppy. The small printed pattern on this shirt prevents it from looking like you're going to the office.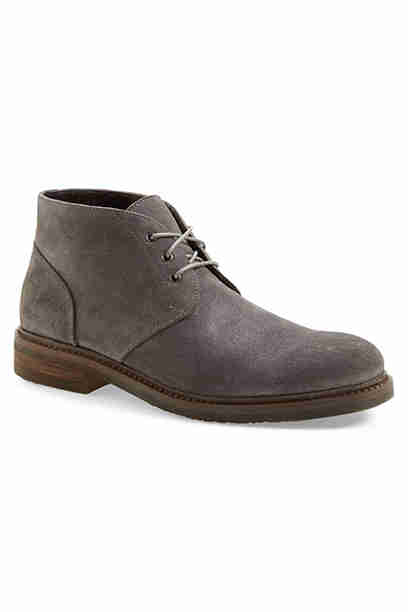 The trick to the casual-but-not-slovenly outfit is a fine balancing act -- and these suede chukkas veer the denim-and-button-down ensemble towards the more dressed-up side of the spectrum.
A roomy duster is perfect for a low-key event -- whether you're opening presents in front of the fire or gathering around the bird.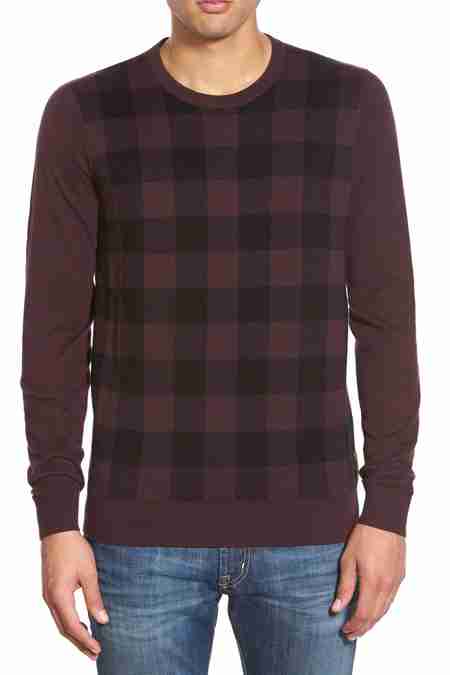 The oxblood coupled with a printed check pattern and swathed in the maximum comfort of a crew neck. Not only will you look good, but this will pop against your lady's gray sweater.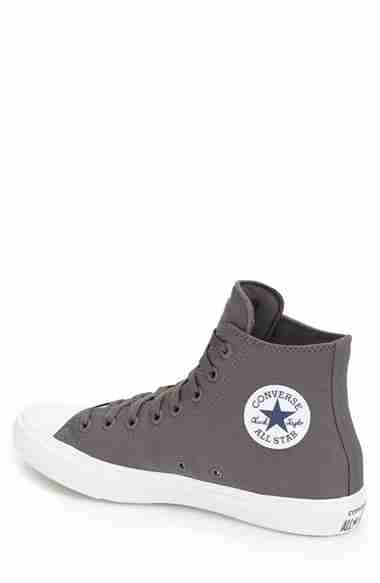 Throw some denim on and round out the outfit with gray converse that compliment your wine-colored crew neck and very subtly matches your date without screaming "color-coordinated couple."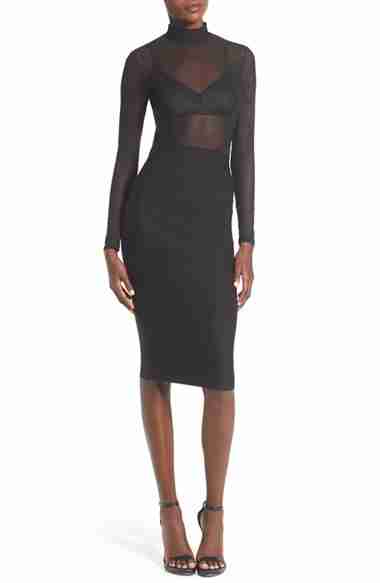 That, sir, is an LBD -- a little black dress. Show some respect and suit up.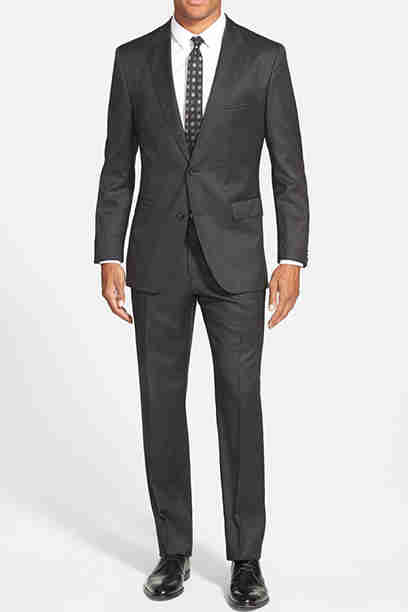 Every man needs a good suit, and with this multi-occasion grey wool number, you'll be ringing in the New Year like a boss. Oh, and the slim fit racks up all the points with a date. All of them. 
An occasion fancy enough for a full-on suit warrants a nice pair of kicks, and these are the ones you want. Not only are they Cognac colored, but these cap-toed oxfords lend a little understated attitude with their clean lines and burnished Italian leather.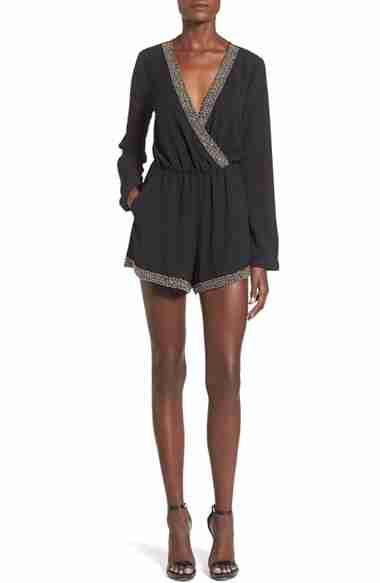 Ah, the romper. It means you can breathe easy -- you don't have to get too dressed up for the office holiday party, unless it's at the Plaza. But you should still make an effort. 
 
This button-down comes in an extra-trim fit, with narrow sleeves and high armholes. This just means that you'll be rocking a super modern look that won't make you look bulky or outdated, especially when paired with a skinny tie.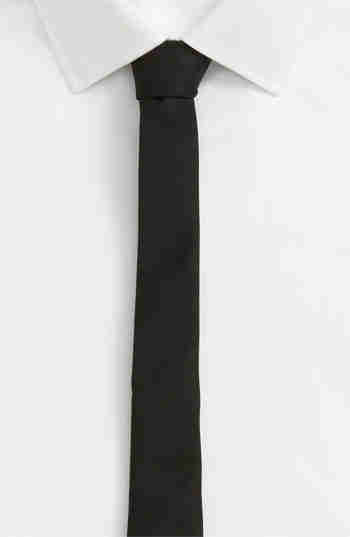 Sleekness is key when going for the skinny tie. Make sure the shirt is fitted and the collar is not wide, and just let the skinny tie elongate your torso and do all the work for you. Pro tip: it shouldn't go past your belt and should not be more than three inches above the waist. 
It may be winter, but outdoor activities are still plenty around the holidays. Whether you're going to watch a tree-lighting or going caroling, be prepared with some chilly weather outerwear without having your date mistake you for the Michelin man.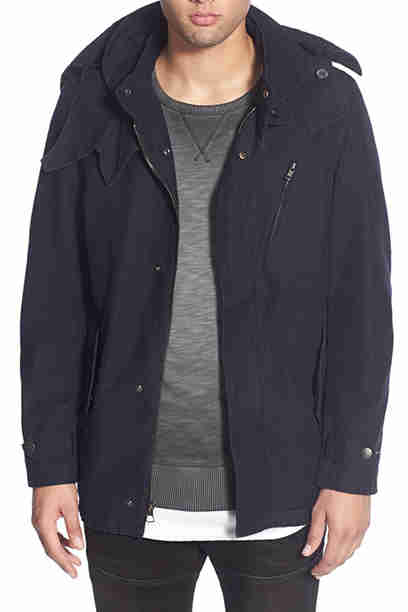 The bomber jacket from Treasure&Bond is a standout go-to staple in any closet and this particular jacket, with it's military-inspired stitching and removable hood adds a little style to your comfort. The fitted form of this flight jacket, with its chest zip pocket and front hidden snap-flap pockets, adds a little extra flair and function to a staid outfit of jeans and a sweater.
The reddish-brown goes with both your bomber and your lady's outwear. It adds just the right pop of color that makes it clear you know exactly what you're doing in terms of pairing styles and hues in your wardrobe.