Trending on eBay: December 18th
The internet is peppered with an endless number of gift guides, ranging from the niche to the downright silly. But this is 2018 -- why trust some random person's "expert" opinion when we have the gifting needs of thousands of people looking for the perfect gift for their loved ones? For that, we recommend taking a look at eBay's new Trending tool. It creates live gift guides based on what people are searching for. Plus, chances are, those people are window-shopping for what they want, so snagging items off the Trending page will make you look like a mind reader. Here's what everyone's been clamoring for this week:
Few Air Jordans are as iconic as these 11s, originally released in 1995. Now, 23 years later, they've been re-released with grape accents and a "45" on the heel. How hot are they? Well, sneakerheads buy a pair of Jordans every minute on eBay. That's how hot.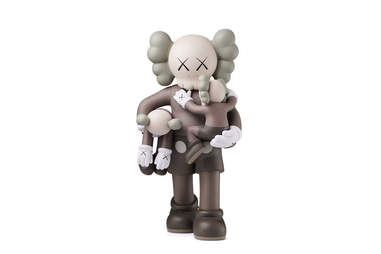 eBay
KAWS just unveiled a 21-foot-tall bronze sculpture at the Modern Art Museum of Fort Worth, but chances are we can't afford that. (Maybe check eBay in a few years.) For those of us who want a more portable version, check out these 14-inch vinyl versions of "Clean Slate." eBay fans of the street artist-turned-high artist buy a KAWS collectible every three seconds.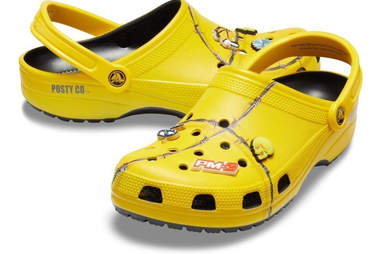 eBay
Crocs have made a big post-irony comeback in recent years -- 20 of them sell every minute on eBay -- making them perfectly suited for a collab with everyone's favorite SoundCloud rapper. This pair is actually the second version of Post's Crocs, and they come with six unique Jibbitz, the Croc version of bling.