Is this the year you feel confident enough to get your boss a present? Have you yet to "define the relationship" with the person you're dating, but know the present better be good regardless? Do you just really miss your mom and want to manifest your love into a material token of appreciation she can use to entertain guests? Whatever your reason for clicking on a gift guiding during this season of giving (or treating yo' self), we've rounded up an assortment of potential presents that will give a certain bearded home-invader a run for his money (and remind your mom why you're her favorite). Check it out.
Accessories hit that sweet spot of gifting someone you're close to but not very close to. Think about it. A hat says, "you'd be, like, #6 in my Top Eight if Myspace was still a thing, but we're not at the level where I feel comfortable gifting you a coat."
If you're thinking of gifting someone an article of clothing, you better be close to the point where you can confidently order dinner for them at a restaurant while they're in the bathroom. And if you are close enough to take the plunge but not totally sure where to start -- let us be your guide.  
It may be hard to feel particularly giving towards anyone who regularly posts crazy vacation pictures on Instagram, but no one will judge you if you placate yourself with visions of them getting the middle seat on every flight while shopping for their present.
Toiletries and grooming products are probably the safest bet when it comes to gifting. They're so useful! It's hard to get this wrong, unless you buy your friend with a berry allergy a bunch of fruity lotion. (Look into that…) Gift with the confidence of knowing there's no way any of these are being passed on to someone else.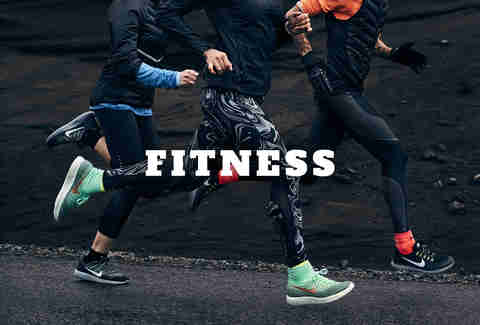 Speaking on behalf of everyone whose mother has ever eschewed their wishlist and gifted them exercise clothes for the holidays, make sure this type of gift doesn't come off as a suckerpunch. But if you already know that cousin Richie meal preps to get his macros in order and your work-spouse wakes up at 5am to jog, you're probably not going to get uninvited to the New Year's Eve party when they unwrap any of these babies.
This category of gifting is the most adult thing you can bestow on someone -- a trinket for their home, from living rooms to kitchens. It says, "I recognize that you're a real person who looks at the nutrition labels on juice and prepares lunch ahead of time and owns matching cutlery, and I admire you for that."