Remember that time you moved away from home and thought the days of fighting with your parents were over? You're so cute! As we get older, it becomes abundantly apparent that the best is yet to come when it comes to fights with your parents. So let's take a stroll down memory lane and revisit the most common fights with our parents over the years, with a glimpse into your godless future of either childlessness or terrible child rearing.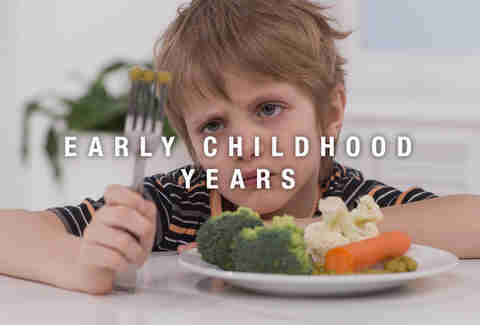 "Finish that!"
Be it your peas, your piano practice, or homework, parents always need to you finish crap. Crap that you don't necessarily want/need to finish. One thing they refuse to finish? Telling you what to do. GOD!
 
"No, you can't have another"
Toy? Nope. Ice cream? Of course not. An hour to play Mario Kart? HA!. See, if parents told us to finish THIS stuff, we'd probably get along much better now.
 
FOMO fury
"But the Websters down the street have ACTUAL drones and robots and REAL pirates in their basement! Their parents even let them have soda AND they have a pool. Why can't WE have all these things to make our lives as good as the Websters. Our house is the worst! I hate you! Also, can I have more ice cream?"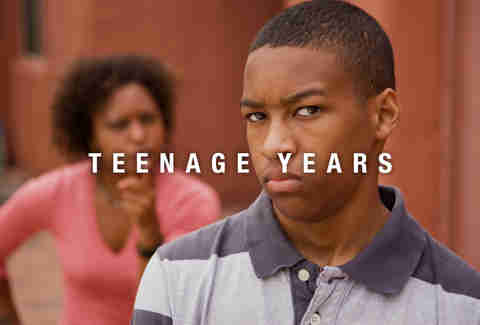 Nothing is fair
No, it's really not fair that your brother/sister got to do it and you didn't. Or that Billy got a car and you didn't, or that Suzy's curfew is an hour later than yours. It's definitely not fair. And your parents could give less than zero shits about it.
 
"I'm not you!"
It's cute when parents try to impart pearls of wisdom to their teenagers, saying that they know because they've been there, too. Umm -- didn't you guys grow up in like, the 70s? We read about that time period in our history books. You clearly have no idea what's going on in the MODERN ERA.
 
"Treat me as a grown-up!"
"Even though I have four hairs on my chest, have no idea what compound-interest means, and I use the word 'grown-up' to signify maturity."
 
High standards
Getting a B+ is almost as good as an A-. It's practically the same. Let it go.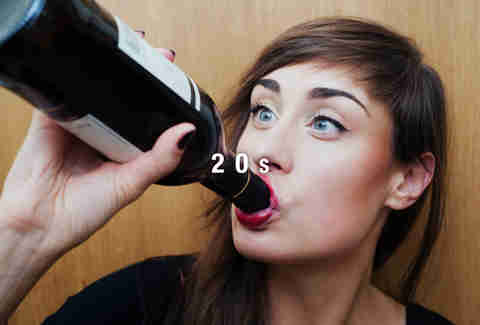 No mo' money, mo' problems
"We're not giving you anymore money. It's time to grow up." In hindsight, this is a good thing, except for when it's happening and you have to cancel your third night out of the week because you have to pay your rent and your parents hate you and also you're 29 so maybe get your shit together.
 
"What are you doing with your life?"
Winning it. I'm winning it, Mom.
 
"You're really going to have another drink?"
And probably another after that. It's after noon, after all.
 
"When are you going to meet someone?"
Let's revisit this in 10-20 years. Or never.
 
"How can you live like this?"
"Are you referring to my sofa/bed/dining room table combo? Maybe you shouldn't have cut me off."
 
"Have you gained weight/you look tired/is everything OK?"
I make $20K a year. No, not everything is OK. But if you hand me that slice of cold pizza and a Coors Light from the fridge, then we're well on our way to it being OK.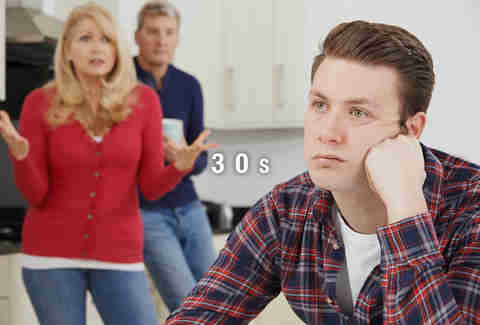 Parental matchmaking
Mom might insist that her hairdresser's cousin's roommate's daughter is perfect for you. If it's meant to be, you'll find each other on Tinder like normal people in this increasingly more personal and not-at-all dystopian dating scene.
 
"Your wedding is costing me HOW much??"
Hey, just be happy we both swiped right!
 
You're doing everything wrong
Be it your wedding, your apartment, your relationship, your job... you're just doing it wrong. But don't worry, because your parents will be there with more sage advice on how you should do it so that you can end up exactly like them, even if they are miserable.
 
Religion
That awkward moment when your parents realize the only holy thing you've stepped into in the past years is your ratty jeans that you'd replace if they hadn't cut you off financially 10 years ago.
 
The over-share
This is especially common with parents who are divorced, who now look upon you as their bestie/confidant. Since you're in your 30s, you're probably tooootally cool hearing about how sexy Mom finds her new boyfriend's love handles, or that Dad got a BJ from your old high school physics teacher. Right?!
 
"So... kids?"
Ugh.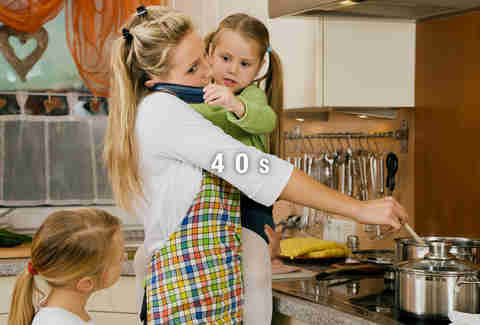 Parental skills
Specifically, the fact that you're raising your kids wrong. Which you're not, despite everything your kids say.
 
"You should have done XYZ 20 years ago."
Usually this means opening a 401(k) or some other form of savings. Maybe so, but you made 20k back then.
 
"Do you have any idea what your mother/father did?"
Nope, and I could not care less. But here are the phone numbers of your six or seven age-appropriate friends who I'm sure would be happy to hear the terrible/no good/straight psycho thing that my mother/father allegedly did.
"How can you not remember that?!"
Saying this to your aging parents who are probably already struggling with their mortality is not going to bode well for keeping you in the will. Your parents are getting old. They will forget shit.
 
Inheritance
Again, probably not the best thing to say to your parents who are quite old. Let's try to not be horrible.
 
Anything about technology
Your parents will NEVER understand the latest tech craze, so it's best to not even try to show them. They will get angry. You will get frustrated. And nobody'll get on the SpaceFace.
 
Medicine theft
They know you're stealing their pharmaceuticals. Who the hell else would be taking them?
 
The goddamned thermostat
Do. Not. Touch. It.
Sign up here for our daily Thrillist email, and get your fix of the best in food/drink/fun.
Meagan Drillinger is a freelance writer for Thrillist and still has no idea what compound interest means. Follow her on Twitter, Instagram and Facebook at @drillinjourneys.