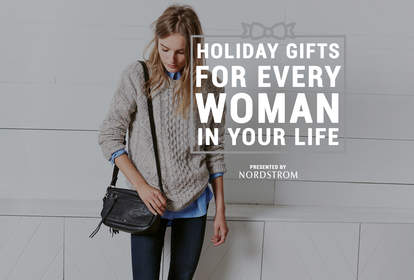 Holiday Gifts For Every Woman In Your Life
Some things to remember about gift-giving for the women in your life: Velour sweats with writing on the butt are very 2005, and your mom will probably spritz on a dab of the Justin Bieber perfume you got her (didn't read the box, did ya?) and then leave it on her makeup table to collect dust next to your macaroni frame. Don't go down that road. Instead, use this gift guide of Treasure&Bond products from Nordstrom we've compiled and personalized for every conceivable woman in your life. You won't even have to put the gift receipt in the box.
Perfect for
: Your best friend
Because your best friend is the proverbial cherry on top of the ice cream sundae that is your #squad, why not outfit her in the most appropriate of finishing touches -- a trendy wool hat? It pulls any look together and makes a statement without being too overbearing -- and oh yeah, it will help stave off the chill while looking excellent.
Perfect for
: The rando
This is the scarf equivalent of "treading lightly," ideal for that cousin/neighbor/coworker who got you something last year and you don't want to seem ungrateful or clueless this year. This staid woolen scarf is a perfect choice -- it's neutral enough to blend in with a myriad of wardrobes, but the color-block border adds a little bit of personality.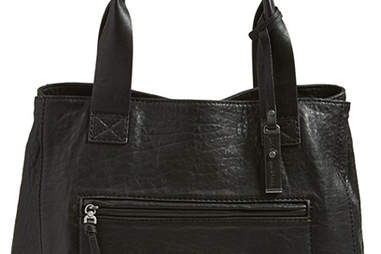 Perfect for:
Your mom
Fact: a cross section of any mom's purse resembles layers of geologic column, but instead of evidence of the cenozoic era, it's layers of old candy and used tissues. Mama needs a new bag! This one is a carryall that has an adjustable cross-body strap, and multiple inside and outside pockets for pens, peppermints, and tissues to wipe off your face in public.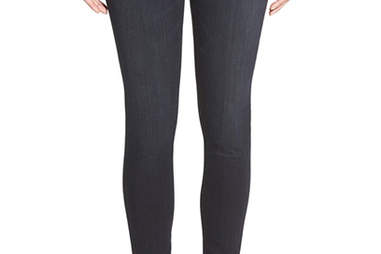 Perfect for:
Your girlfriend/wife
Now, we're not telling you to ONLY get your girl a pair of jeans, but they really round out the present pile. These jeans are the part of your gift she'll use once a week -- they're the let's hop in the car for some froyo pair of jeans, the meeting friends for happy hour jeans, and the movie night jeans. Bonus: you get to see your lady in awesome skinnies.
Perfect for:
Trendy boss
Peep that Paisley. Score points with your female boss by gifting her this woven scarf complete with over-sized tassels. It'll keep her warm on long winter nights and may put her in a better mood, so you can get out of the office and enjoy those winter nights. Plus, it's just the right amount of brown-nosing come review time.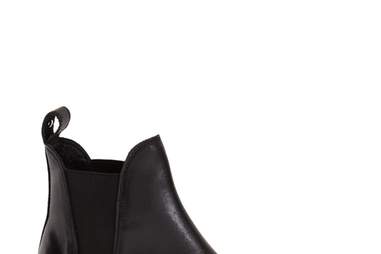 Perfect For:
Your S/O's sister 
If you owe your partner's sister some recognition, whether it be for setting you guys up or taking your side when things got crazy, pay it forward with a pair of trendy leather chelsea boots. They're practical but stylish you'll secretly be getting your girlfriend another present since sisters share shoes.   
Perfect For:
Your aunt
It's hard to go wrong with a wrap, especially a cozy plaid wrap your aunt can snuggle into while she's talking crap about your cousins over the phone with your mom while sipping a glass of Chard. It can be worn as a scarf too, and is delightfully oversized for the long winter ahead.
Perfect For:
Your sister
People who inflict heels on others as a gift have a special place in hell. The Sabana short boot combines form and function with its distressed leather "stomp on it all" aesthetic. It's useful, stylish, and would look great with leggings, slouchy sweater, and wide brimmed hat, should you be so inclined to make it a set.