The rising popularity of vape products in recent years has meant that there are a lot of options on the market. But how do they perform? The future of vape systems is real taste, real draw, and real satisfaction -- oh, and doing so quietly. 
Enter Alto, a vape system from VUSE that uses the "VUSEVaporSystem™" technology to offer a quiet and streamlined experience in every draw. Keep reading for more on how VUSE Alto is advancing the vape category through high-tech methods.
A QUIET EXPERIENCE
Thanks to its VUSEVaporSystem, Alto delivers a high quantity of vapor per puff. But does that mean an increase in the loud, crackling noise familiar to vape users? Nope. Alto minimizes crackle and offers a quiet draw that doesn't sound like you're tap dancing on bubble wrap.
LONG-LASTING PODS
The VUSE pods (made with 5% nicotine) have a 1.8 mL capacity, which means you won't be reaching for refills after a couple of draws.
The Alto Kit offers everything you need to try out your options, including one Alto power unit, one Original flavor pod, and an Alto charger. Along with Original, the flavors include Rich Tobacco, Menthol, and Mixed Berry. Tying it together is a system that delivers an exceptional amount with each draw.
DIFFERENTIATING DESIGN
Alto's modern design is portable, and comes complete with an ergonomic mouthpiece. Plus, the QuickConnect feature lets you securely click the pod in place for an easy connection.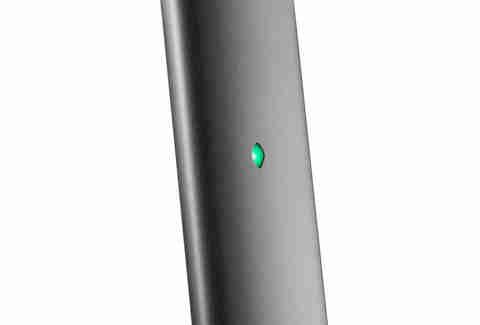 A TELLTALE LED
It's pretty annoying to be mid-puff and find the battery has run out on your device. But with Alto, you won't be blindsided. The green ActiveLight fades in when VUSE Alto is producing vapor, and fades out at the end of the puff. It will flash 10 times when it needs a charge, and stay solid green as it's charging. When the light's off, charge is complete. 
A BATTERY THAT LASTS
When in use, the power unit regulates power to help deliver consistent draws, while the magnetic charging connection lets you vape even while Alto is recharging. And the battery offers a long-lasting charge. All told, Alto's design offers up a quiet, satisfying puff.