Lifestyle
Sponsored By
8 Must-Have Items to Live Your Best Fall Life
Sponsored By
Fall comes at us so quick, it can often feel like we don't have what we need to enjoy the season's best activities. We're talking apple picking, tailgating, and eating tons of pie. (Is pie an activity? We vote yes.) To prepare you for the best, most pumpkin-spiced season of 'em all, here are eight must-have items, all available on eBay.
Sean Locke / Stocksy
A portable grill for tailgating
With fall comes football, which means one thing: it's tailgating season, baby. Want to be the BBQ MVP? Show up with one of these bad boys instead of just a 12-pack. Aside from a cooler filled with beer and meat, Solo cups, and some foldable chairs, a trusty portable grill is the tailgate's most crucial piece of equipment. So fire it up (or turn on the gas) and get those patties sizzling.
Shop Grills
Shop portable barbecues, grills & smokers on eBay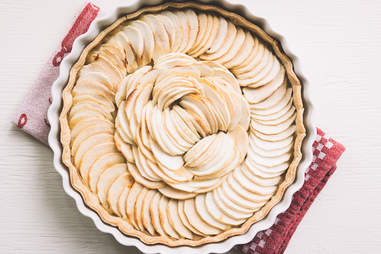 Chloe Benko Prieur / Unsplash
A pie pan for baking up a storm
Why let that bushel of apples from last week's orchard trip rot on the kitchen counter when you can turn them into crispy, flaky goodness? Nothing feels more autumnal than the smell of cinnamon apple or pumpkin pie baking in the oven. But to really make a pie that will put all others to shame, you need a serious pan -- not one of those disposable aluminum dishes stacked above the bread aisle at the grocery store. A good metal pan conducts heat faster, glass pans make for a more evenly-baked crust, while ceramic pans help form pretty fluted edges. One thing's for sure: whichever one you choose, this is the kind of baking dish you make certain you get back at the end of the dinner party, holiday gathering, or office potluck. We can't wait to taste what you bake up. (You're gonna invite us over for a slice, right?)
Shop Pie Pans
Shop glass, aluminum, & collectible pie pans on eBay
Marija Mandic / Stocksy
A thermos for all your hot cider, coffee & tea needs
As the temperature drops outside, you may find yourself strolling through the park or wanting to cling to those final picnic days. And though we love iced coffee season, sadly, it's behind us now. That's why you need a reliable, durable thermos for all your warm beverages. (It's environmentally friendly, too.) Grab one that's insulated and airtight and you'll be sipping on piping-hot apple cider, coffee, or tea everywhere your fall calendar takes you.
Shop Thermoses
Shop drink containers & thermoses on eBay
Studio Six / Stocksy
A slow cooker for easy and hot meals
Rich turkey chili, melt-in-your-mouth pot roast, warming butternut squash soup -- there are endless simple, comforting meals to whip up in a slow cooker that are perfect for blustery days. Instead of sweating over the stove (we did that enough all summer long), get your fall meal prep on with the season's most essential cooking tool. The best part? This gadget does all the heavy lifting for you, so you can spend your newfound free time bookmarking more recipes. (Pumpkin curry? Don't mind if we do.)
Shop Slow Cookers
Shop slow cookers on eBay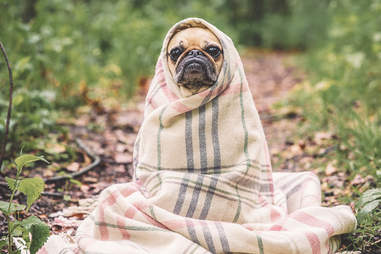 Matthew Henry / Unsplash
A cozy plaid blanket for chilly nights
You can't just bring a flat sheet out in 50-degree weather and expect to stay warm. And you definitely can't keep dragging your nice comforter to the park. (You're an adult now, OK?) A plaid blanket screams fall, and is indispensable for those clear and breezy nights in the park spent stargazing with your new boo. Lean in close and wrap it around the two of you as you search for the Big Dipper, the Little Dipper, and the North Star. Then take it to the couch for Netflix and hot cocoa. There won't be a November evening spent without
Stranger Things
and your new cuddle companion. Oh, and your boo can join, too.
Shop Plaid Blankets
Shop plaid blankets & throws on eBay
Kristine Weilert / Stocksy
An insulated vest for partly warm, partly cold days
Okay, yes, fall is the best season of them all, but it's also the hardest one to dress for. It's cold in the morning and by noon, you're shvitzing. That's why you need a warm vest. (Try a puffy down version or one insulated with fleece.) Throw it on over a t-shirt or even a flannel for cooler days. This extremely versatile garment will be your new go-to for weather that's in between, "Let's hit the pool" and "Let's hit the slopes."
Shop Puffy Vests
Shop men's & women's vests on eBay
Ivo de Bruijn / Stocksy
A sturdy backpack for those fall foliage hikes
Sure, that vest is great to wear as you hike in search of scenic fall foliage, but you'll need something to carry your protein bars, water, cozy plaid blanket (wink, wink), and other trail necessities. Instead of stuffing your pockets (making long strides difficult) or unevenly distributing weight by filling a cross-body purse to the brim, grab a backpack with multiple compartments and great back support. With your new daypack, you'll be scaling mountains, climbing trees, and Instagramming beautiful red and orange leaves with the greatest of ease.
Shop Hiking Day Packs
Shop hiking day packs on eBay
BONNINSTUDIO / Stocksy
A pair (or three) of wool socks to keep your toes warm
Don't forget your feet; it's not sandal weather anymore, people! A good pair of socks can help you rock your canvas sneakers even when the weather says you should be wearing insulated boots. Now's the time to stock up. (You know at least 90% of your socks have holes in them or have lost their elasticity, anyway.) Do yourself a favor and don't wait until mom sends some for Christmas.
Shop Wool Socks
Shop men's & women's wool socks on eBay