Finding the right gifts for everyone is hard. And it can be even harder when you're also trying to keep the strain on your wallet to a minimum. We took the hard part out for you and found a bunch of unique gifts from the limited-time Pop-In@Nordstrom shop that will suit the various personalities in your life -- without breaking the bank. Because whenever you get the chance to make things easier over the holidays, go out and grab it.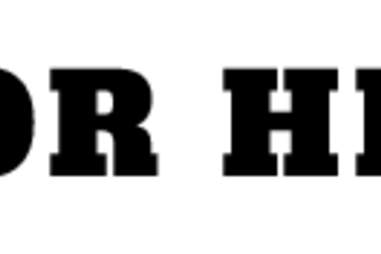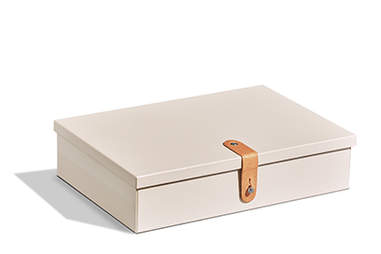 When
isn't
a stash box a useful necessity? Made of durable metal with a leather strap, this metal stash box is not only stylish and would look good on any dresser, but can protect vulnerable and breakable items that might otherwise be tossed around during travel -- win/win as they say.
No matter how many gadgets you have, there's always room for more. This Mambo drone is one of the most high-end drones on the market available at the most reasonable price point, and it comes complete with a downward-facing camera to capture adventures at the highest levels.
Do you have that one guy in your life who might be a reincarnated old-school lumberjack? The kind of guy who can fix almost anything, build almost anything, chop wood effortlessly, and perhaps even possess a magnificent beard? This bottle axe will make the perfect gift for said dude, for when he needs to crack open a cold one after a long day of... ya know, lumberjack things.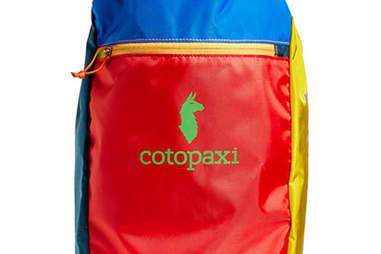 It's durable, it's versatile, and it's totally unique. This pack is perfect for the non-conformist adventurer in your life (or maybe just the the day-trip kind of adventurer, or the city streets adventurer), since no two backpacks are truly alike when it comes to color.
You know for a fact that your giftee works really hard for really long hours, and you also know that he seriously needs a vacation or at least some time to relax at home. These striped slippers are the perfect solution for some comfortable, fluffy, at-home down time for your buddy's equally exhausted feet.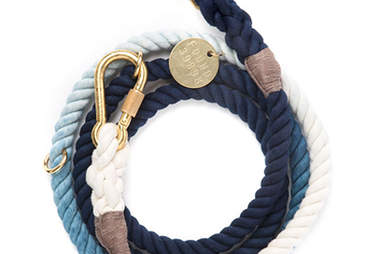 For the animal lover in your life, this half marine-rope, half-leather leash will ensure that not only will they keep their beloved puff ball safe and stylin' on walks, but comfortable, too. Plus, some proceeds go to animal shelters like the ASPCA, Best Friends Animal Society, CARE For Animals, and many more. What's better than that?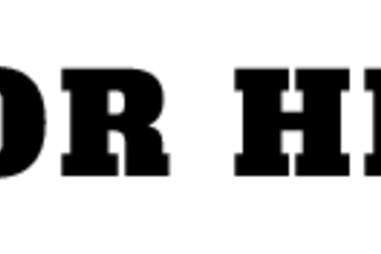 Everyone needs a good travel kit -- it can mean the difference between feeling refreshed when you arrive at your destination or not being able to get out of bed. Making the Malin + Goetz Essentials kit a must for the travel lover. Bonus: it also comes in a holiday set that has a great-smelling Dark Rum scent.
This elevated and feminine sleep mask is designed by Jill Stuart's daughter and is perfect for the high-maintenance sleeper in your life. It makes the perfect gift for the refined traveler, or someone who takes their 8-hours as gospel.
Take your digital announcements to the next level with this cool little lightbox. Reminiscent of real theater signs, your giftee can use it as a nightlight with an inspirational quote, or send photo messages to friends via Instagram or Facebook.
Cute and functional, these pouches can hold multiple credit cards and other smaller necessities. We all have that one friend who "doesn't believe in purses," yet their relaxed attitude makes you nervous for their wallets. Well, here's the perfect solution for both of you.
Coloring has been proven to reduce stress and has made adults everywhere break out their dusty colored pencils once again. These have a wide range of styles and designs to color, so your giftee (no matter their age) can practice their best
Ommmm
while coloring in their favorite cityscape.
For the Instagram star, this letter board is the perfect accessory. There are plenty of fun ways they can get creative with this DIY sign, especially if they love announcing what's for dinner in social media-worthy ways. And really, who doesn't love a good food-porn post?