All photos courtesy of the Library of Congress
Depression-Era New York Looked, Well, Pretty Depressing
If your vision of the Great Depression is limited to dust-covered farmland and suicidal stock brokers... well, they're definitely a part of it, but you're kinda missing vital elements of what life was like for everyday folk in the big city -- and really, what city's bigger than New York?
Fortunately, the Library of Congress has an archive of nearly 170,000 photos from back in those heady days, and Yale's digitized them all into an easy-to-navigate online collection. We've cherry-picked our favorite slice-of-life shots of the Big Apple, ranging from newspaper stands and workers on strike to dudes selling peanuts and children playing in the filthy street.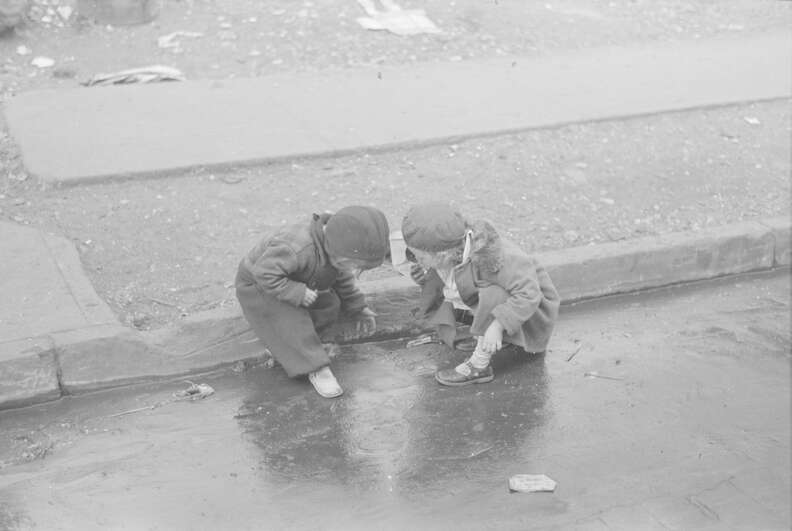 Children playing in the gutter on 139th Street, just east of St. Anne's Avenue (Bronx, NY)
West 125th Street and 7th Avenue
Farmer's Market, Address Unknown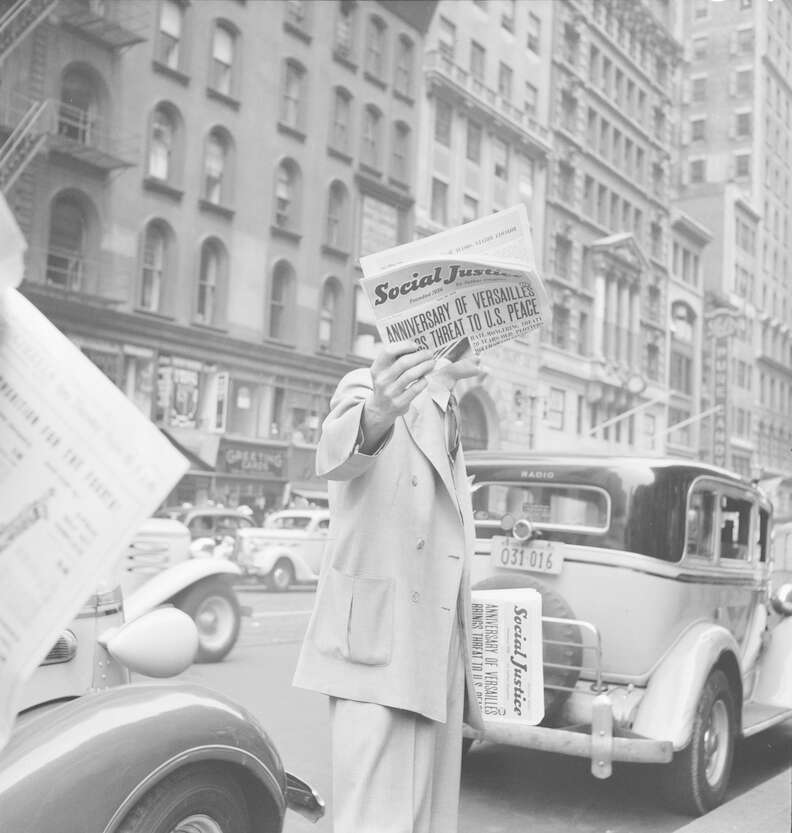 "Social Justice," sold on important street corners and intersections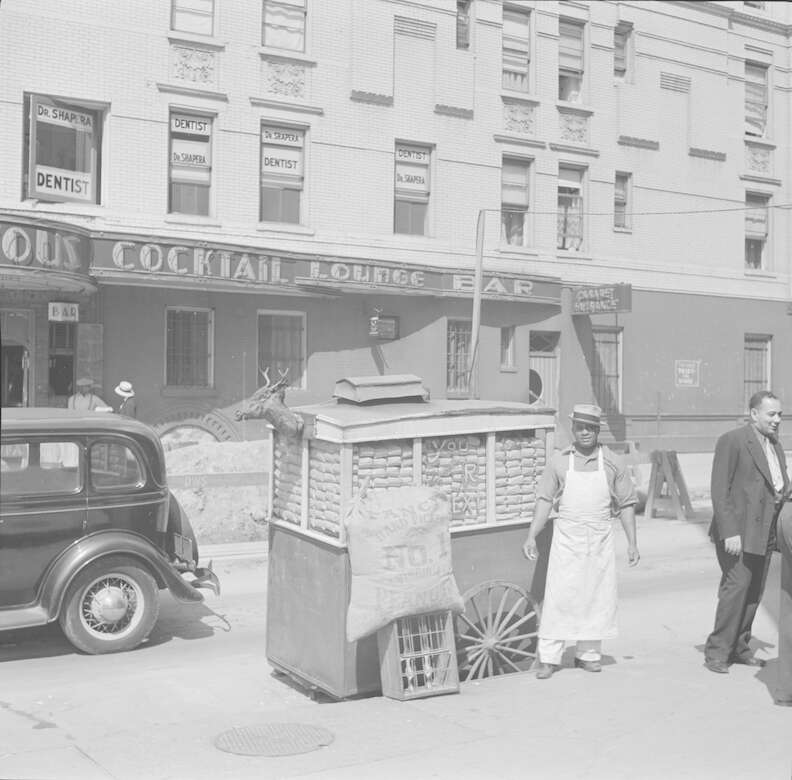 Peanut wagon on Lenox Avenue and 133rd Street
Street hawker selling Consumer's Bureau Guide on ​42nd Street and Madison Avenue
49th Street near Sixth Avenue
Newspapers for Sale on 61st Street, between 1st and 3rd Avenues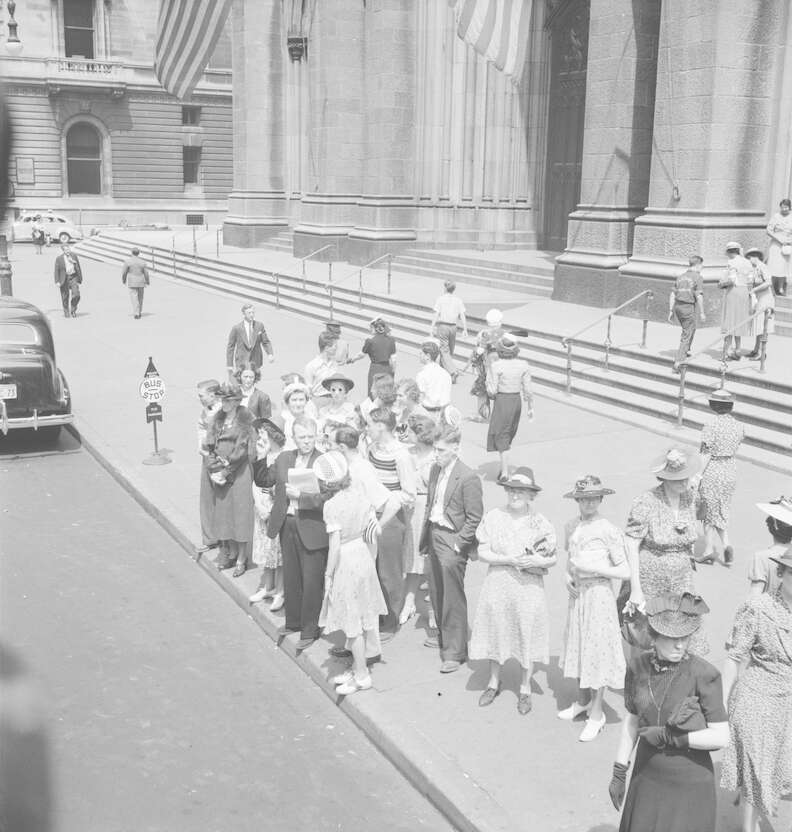 Waiting for an uptown bus on Fifth Avenue, at Saint Patrick's Cathedral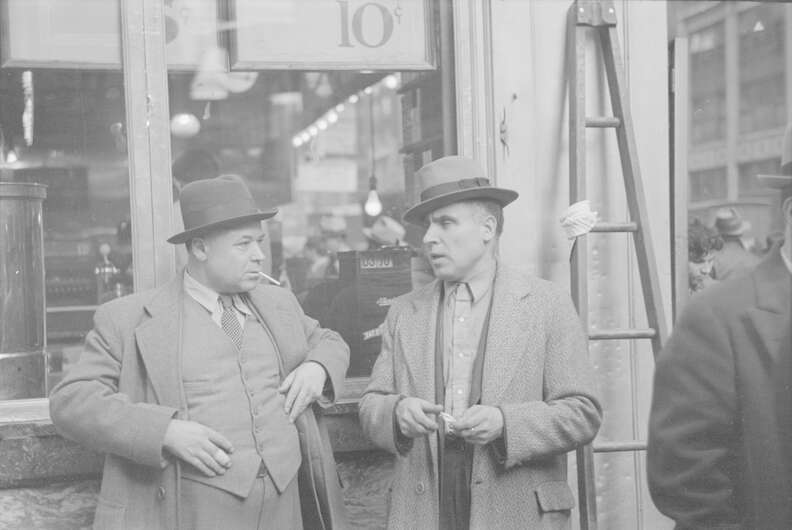 Two men in conversation, 7th Avenue near 38th Street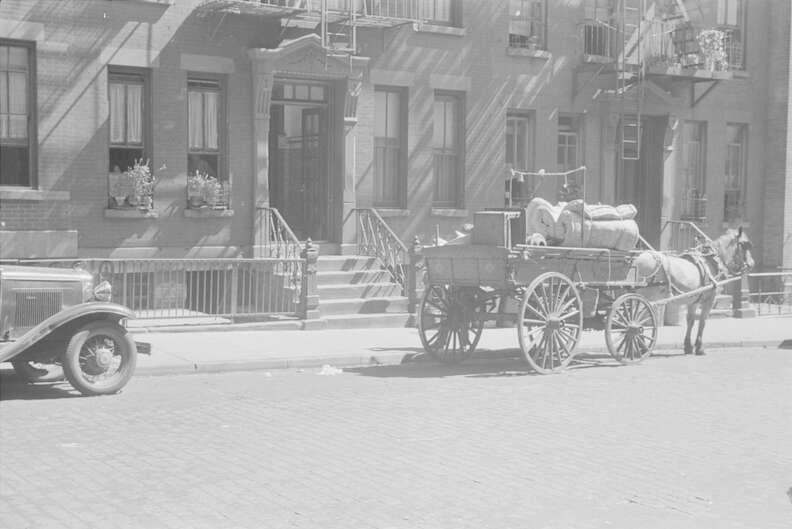 Tenant moving on a horse-drawn wagon on 61st Street, between 1st and 3rd Avenues
Sign offering apartments for rent on 61st Street, between 1st and 3rd Avenues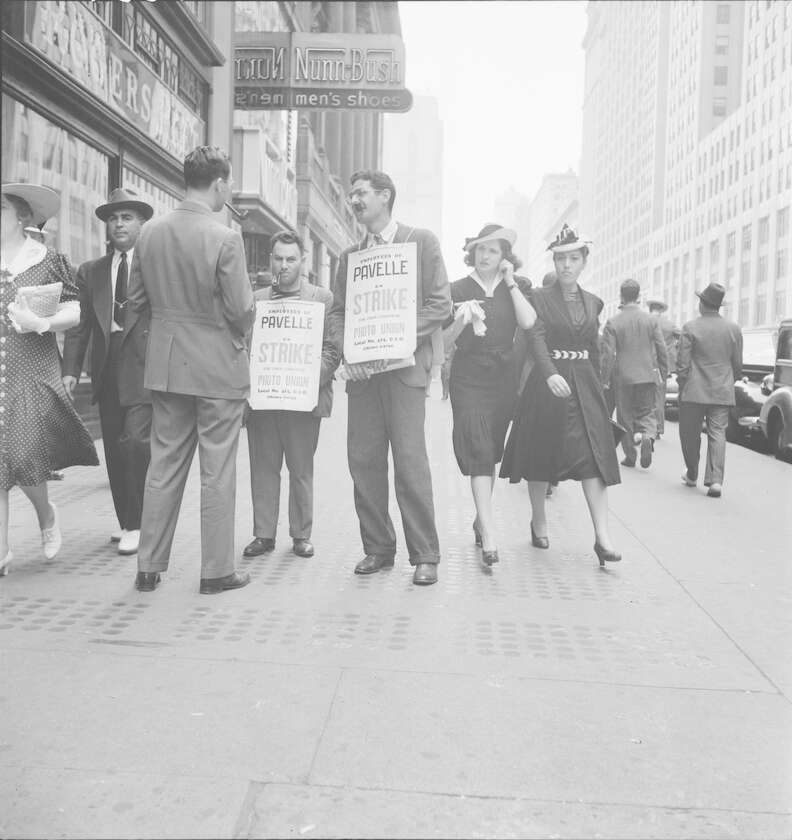 Men on Strike on 42nd Street, East of 5th Avenue
Sign up here for our daily Thrillist email, and get your fix of the best in food/drink/fun.
Gianni Jaccoma is a staff writer for Thrillist, and old photos always creep him out. Follow his black & white tweets @gjaccoma, and send your news tips to news@thrillist.com