We're still waiting for the inflatable space elevator and all those private space travel airlines to take us to a galaxy far, far away. In the meantime, thanks to talented photogs and killer tech from Sony, finding Mars (or Pluto or Gallifrey) on Earth is possible in the natural wonders and national parks around the globe.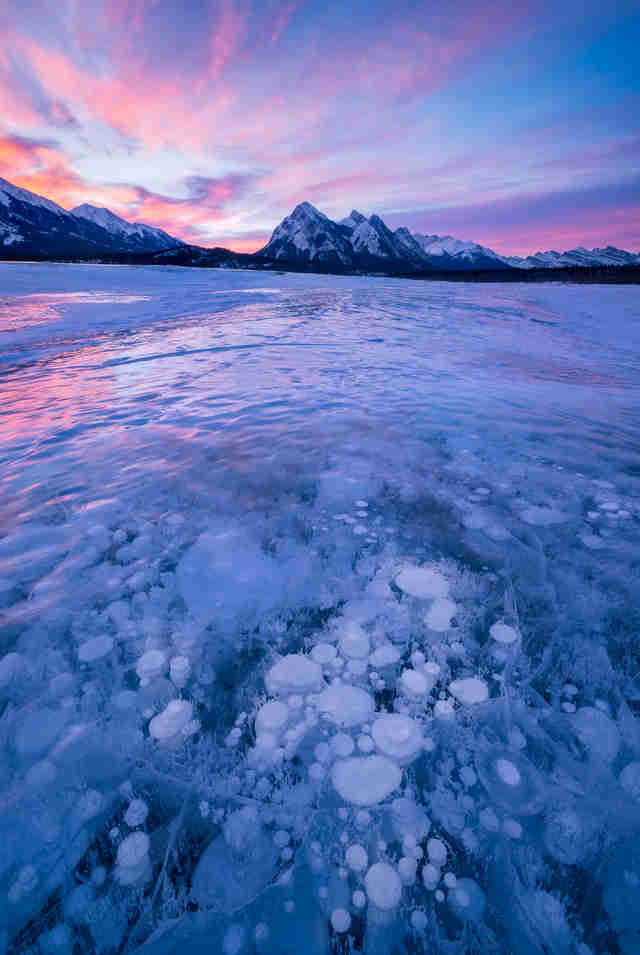 Abraham Lake
Canadian Rockies, Alberta, Canada
No, those little round discs floating in the water aren't jellyfish. This unreal shot of Abraham Lake actually features a myriad of ice bubbles. Just uh, don't pop them. They're pockets of methane and they'll blow you out of the water if you happen to light a match near them.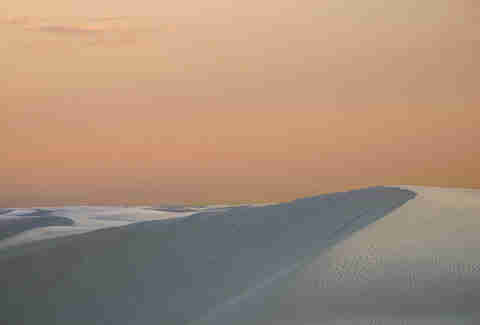 Dune Ridge
White Sands National Monument, NM, US
The urge to make a Dune joke here is overwhelming, but we'll find a way to resist it. The ethereal coloring of this park is thanks to the composition of the sand -- gypsum crystals compose the field, making it the largest of its kind of field in the world. And, like, the coolest.
Mauna Kea
Hawai'i, HI, US
Meet the highest point in Hawaii, Mauna Kea, looking out in a view from Haleakala Summit in Maui. This shot of the great sacred volcano at dawn is so unreal that we're less interested in what the 13 telescopes on its summit can see from space, and more interested in what might be ready to explode out of that cloud cover.
Þórsmörk Nature Reserve
Þórsmörk, Iceland
Frankly, we're not entirely sure Iceland is actually on the third rock from the sun. Evidence suggests we might just be visiting an totally different dimension, especially when you see photos like this of glacier rivers meeting a glacier lake. The photographer tells us sediment density is what contributes to the wild patterns but honestly... it looks more like Iceland's answer to crop circles to us.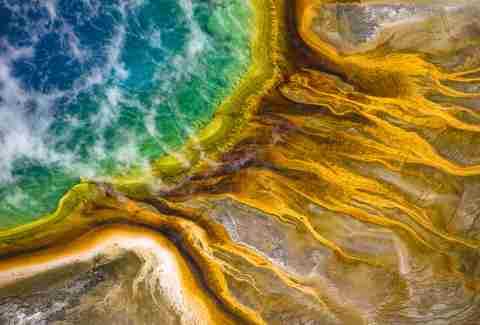 Grand Prismatic Spring
Yellowstone National Park, WY, US
Don't adjust your set -- the water really is that blue #nofilter. The bacteria hanging out around the edges of the spring creates the gradient of color, and depending on the season, the hues change like some magnificent, rainbow-colored fountain of youth (c'mon, isn't this what it would look like?). Just don't try swimming in it -- the center of the spring is so hot, it's sterile.
Sólheimasandur Plane Crash Site
Sólheimasandur, Iceland
A shot of the Northern Lights on their own would already be a perfectly ethereal shot but the inclusion of the Sólheimasandur plane crash (don't worry, everyone made it out okay) basically turns this already incredible black sand beach into the cover of a '60s sci-fi novel cover.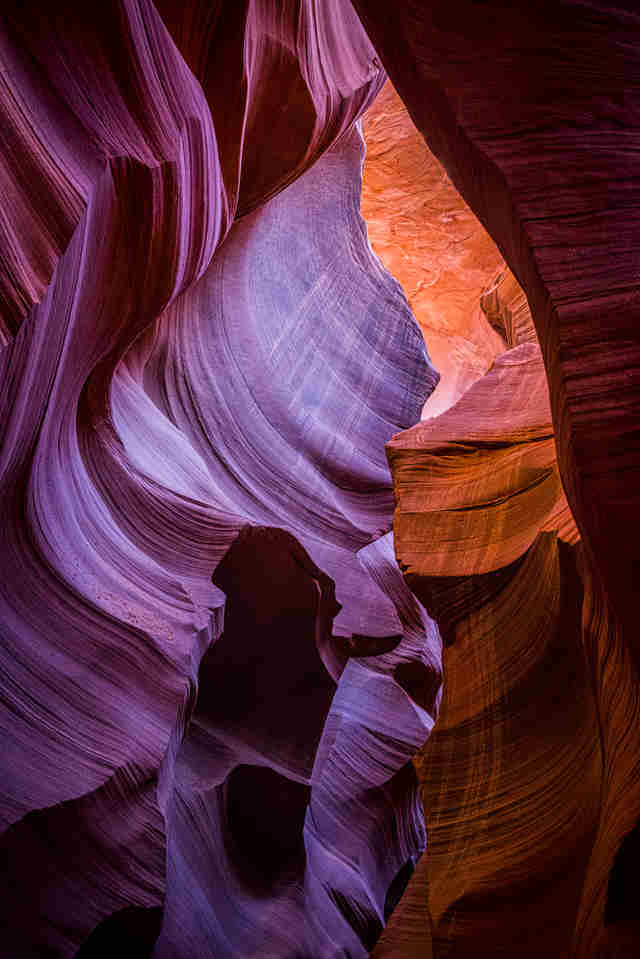 Antelope Canyon
Navajo Nation, AZ, US
While we're all waiting for Mars to be terraformed, a quick trip to Arizona should be enough to sate any space lover's desire for some extraterrestrial exploration -- by going sub terra, in Antelope Canyon. Just watch out for those flash floods.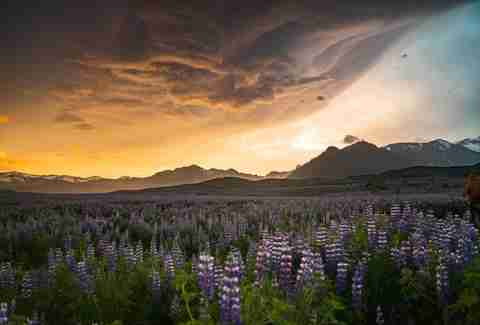 Prana
Prana, Iceland
It's definitely the sky that does it -- one look at those imposing clouds with that crazy lighting (is it dawn? dusk? dawsk?) and those flowers begin to look a little alien, like maybe you should be collecting samples to bring back to earth.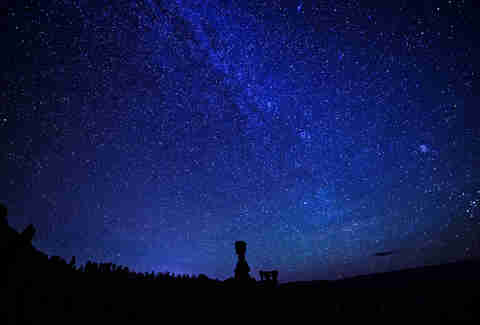 Milky Way above Thor's Hammer
Bryce Canyon National Park, Utah, US
Sure, it's our own galaxy, but such a clear and multitudinous shot of stars has us thinking of undiscovered planets and alien terrains more than national parks. We kind of get Leslie Knope's passion for them from this shot though.
Aniakchak National Monument and Preserve
Lake and Peninsula Borough, Alaska, US
Aniakchak is so unfamiliar to the rest of America due to its location, accessibility, and [LINK TO WEATHER PIECE terrible weather] that you wouldn't be at fault if you mistook the geothermal springs feeding into this alpine lake as something other than entirely earthly.