This Orphaned Raccoon Thinks It's a Dog, and Has an Instagram
Y'know those heartwarming animal rescue stories that inspire you to foster kittens and puppies, or at least say you will? Yeah, this is one of those stories.
After finding a month-old, injured raccoon that had fallen out of a tree in her yard, Nassau resident Rosie Kemp decided to take it in and foster it with the help of her daughter, Laura Young. One year of rest and rehabilitation later, the raccoon -- named Pumpkin -- has moved in with Young and her husband, and is now officially a member of the family.
And of course, she's got an Instagram account.
As a result of co-habitating with the couple's two rescue dogs, Toffee and Oreo, Pumpkin's picked up some of her canine comrades' domesticated habits -- like cuddling on the furniture and drinking from the toilet, for instance.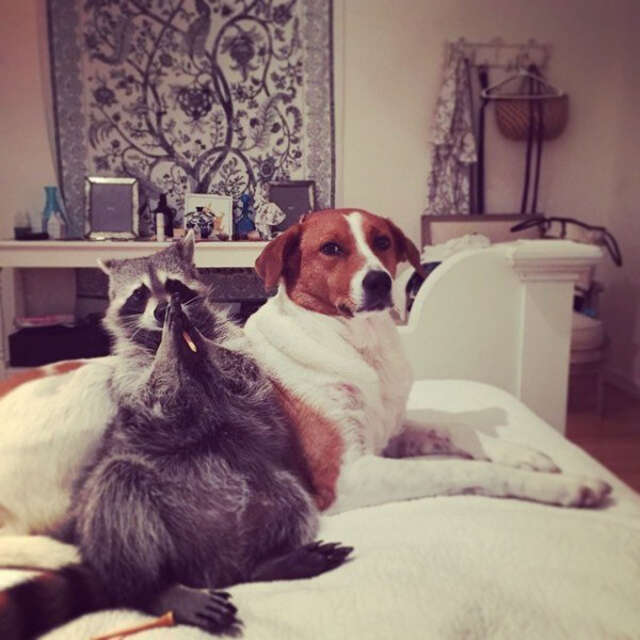 As Young explained to The Dodo, "She now thinks she is a dog… she is able to play and be rough with them and she respects them when they have had enough."
And of course, since this is the Bahamas, Pumpkin has a much more plush life than the rest of us. Case in point: private pool access.
Check out some more adorable photos of Pumpkin and her pals below, and be sure to follow her on Instagram for her latest exploits: