Serial killers. They've been fueling syndicated television and morbidly fascinating us for decades. And it's no surprise, considering how many of them the United States has produced (fact: more than any other country in the world). Due to that scary factor, you can pretty much attribute one to every state, be it by birth or by virtue of where they did most of their killing.
So we did. In an effort to educate without glorifying (because, as horrible as it is, this stuff is fascinating), we identified the most notorious serial killer -- be it the most famous, prolific, or historical -- from every state and the District of Columbia (excluding anybody who killed in the last 20 years -- that's just too recent). Still, beware: if you are easily disturbed, offended, or inclined to leave nasty comments castigating authors for even writing about murderers, this story might not be for you. Consider yourself warned.
Alabama
Paul John Knowles (aka the "Cassanova Killer")
Don't be confused by the nickname here, this guy was about as charming as a DMV clerk going on lunch break. Despite beginning his murderous rampage with two anger killings -- the result of being dumped by a woman he had seduced while in prison -- all of the women he killed during his 18- to 35-victim rampage (through Alabama, Mississippi, Georgia, and Texas) were abducted unwillingly. Knowles was eventually caught in Georgia and shot to death while trying to escape deputies escorting him to a crime scene.
Arkansas
The Phantom Killer
The state-line community of Texarkana was sent into a widespread panic during the spring of 1946 when every three weeks to the day, a seemingly random couple was shot to death in their car. Residents were afraid to go outside at night and stores sold out of guns and ammunition. Known as the Texarkana Moonlight Murders, they inspired the film The Town That Dreaded Sundown and remain one of the great unsolved cases in Texas and Arkansas history.
 
Alaska
Robert Hansen (aka the "Butcher Baker")
His MO was to abduct local prostitutes, torture them in his house, and then transport them to a cabin in the remote Alaskan wilderness. There, he released them into the wild and -- much like that short story you read in middle school, The Most Dangerous Game -- hunted them like prey. Hansen was eventually caught in 1983 when one of his victims escaped, and he was later dubbed "The Butcher Baker" due to his seemingly timid occupation making bread.
 
Arizona
Jacob Kell (aka the "Arizona Ripper")
Though he is in no way related to that dude from Highlander, you've gotta think the name isn't a coincidence. Kell was a massive 15-year-old with developmental disabilities who began killing in 1945 by dismembering his parents in their small shack, before kidnapping his sister and murdering 30 people. He was ultimately brought down by a group of vigilantes and never stood trial.
 
California
Juan Vallejo Corona
While California has had more than its share of high-profile serial killers (the Hillside Strangler, Manson, etc.), the most prolific in state history was this guy; in fact, at the time of his conviction in 1971, he was also the most prolific serial killer in the history of the whole country.
Corona supplied migrant workers to agricultural farms near Yuba City in Northern California and housed many of them in bunkhouses on his property. Which is also where he killed and buried them in shallow graves. Since California lacked the death penalty in 1971, he is currently serving 25 life sentences, one for each victim he was convicted of murdering.
 
Colorado
Vincent Groves
Debate rages about whether or not this guy is the most prolific serial killer in the history of Colorado. Though he was only convicted of three murders -- and died in prison in 1996 -- advancements in technology have linked him to at least three more deaths, and some say the body count may be as high as 24. From 1978-1988, Groves would meet (and strangle) women in the Denver area. What's most alarming about his decade of terror, though, is that he actually spent five years in prison for another murder before being let out to continue his spree.
Connecticut
Michael Bruce Ross (aka the "Roadside Strangler")
After becoming consumed with fantasies of murder shortly after college, this former Cornell graduate and insurance salesman committed eight killings between 1981 and 1984. While his MO was to leave his victims' bodies in a cornfield, he actually entombed the last one in a stone wall. When he was executed in 2005 by the State of Connecticut, it was the first execution in New England since 1960.
Delaware
Steven Brian Pennell
Most serial killers generally have some sort of traumatic event or psychotic episode in their past that leads them to randomly murder innocent people. Not Steven Pennell, whose psychological examiners described him as "pleasant" after his arrest. In fact, it was that nice-guy front that he used in 1987 and 1988 to abduct female hitchhikers along a stretch of Route 40 near Wilmington before torturing, mutilating, and beating them to death. The 31-year-old father of two was convicted of two murders and died from lethal injection in 1992.
District of Columbia
The Freeway Phantom
Although a number of serial killers have taken lives in the nation's capital, the most notable to act entirely inside the District was the still-at-large Freeway Phantom. In 1971 and 1972, this killer kidnapped, sexually assualted, and strangled six girls. The bodies were left near freeway on-/off-ramps and, despite the fact that he left a note on one of the victims, he has never been caught.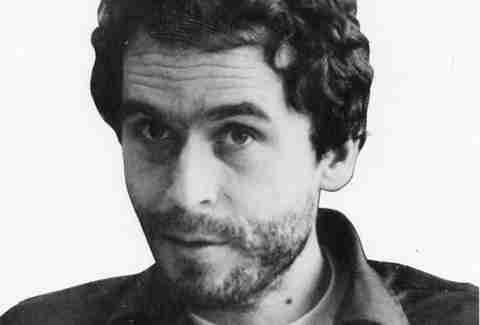 Florida
Ted Bundy
The most famous of the many serial killers who've called Florida home, Bundy (who had been described as a charming young man) kidnapped, tortured, and murdered young women. Some of whom he abducted in the same day and location, within a few hours of one another. Bundy escaped from prison twice before being apprehended in Florida in 1978, and while he admitted to more than 35 killings, he's believed to have possibly murdered as many as 100 people. He died in the electric chair at Raiford prison in 1989.
Georgia
Wayne Williams
Wayne Wiliams officially only killed two people, both adult men in 1981. While in prison, however, he was linked to the Atlanta Child Murders, a series of 28 random killings that petrified Atlanta parents between July 1979 and March 1981. While authorities never legally connected Williams to any of the children's deaths, he is generally regarded as the culprit and remains in prison today at age 57.
Hawaii
The Honolulu Strangler
On a remote island state where people go to escape whatever they've done on the mainland, it's a surprise only one real serial killer of notoriety has emerged. In 1985 and 1986, five women were found bound, sexually assaulted, and strangled around Honolulu. An "informant" who led police to one of the bodies and had no alibi was arrested and picked out of a lineup (as having been seen with one of the victims the night she died), but he was released after passing a polygraph test. The killer remains at large.
Idaho
Lyda Southard
If Lyda Southard wasn't a complete sociopath, she was definitely the saddest, unluckiest woman to ever grace the Northern Rocky Mountains. Somehow, her first four husbands managed to die of "the flu," as did one of her brothers-in-law and one of her children. Since forensics in the 1910s and '20s wasn't quite what it is today, authorities were inclined to believe her stories. Except... for a chemist named Earl Dooley, who later discovered that Southard's first husband and his brother died of arsenic poisoning AND that Lyda had received over $7,000 in life insurance from her four dead husbands. Busted.
She was arrested in Honolulu for the murder of her first husband, probably saving the life of husband number five with whom she was living. She was sentenced to 10 years in prison, escaped, was re-apprehended, and was ultimately pardoned in 1942. By the end, Lyda Southard was married a total of seven times.
Illinois
John Wayne Gacy (aka the "Killer Clown")
The Killer Clown is definitely one of the most notorious murderers of the American 20th century. Convicted of sodomy in Iowa, Gacy was released on parole and began a construction company near Chicago in the early 1970s. It was from the company's labor force that he found his victims, luring at least 33 young boys and men to his home where he strangled them to death before hiding the bodies in the crawl space under the house. He was ultimately apprehended in 1978 when police found human remains in said crawl space. He was executed in 1994.
 
Indiana
Larry Eyler (aka the "Interstate Killer")
Convicted of the 1984 murder and dismemberment of a 15-year-old boy, Indiana-born Eyler may have strangled AND stabbed as many as 23 men across four states in the early 1980s. Sentenced to death, Eyler ended up dying in prison from complications related to AIDS in 1994.
 
Iowa
The Villisca Axe Murderer
On the night of June 9, 1912, someone snuck into a Victorian farmhouse belonging to Josiah and Sarah Moore near Villisca, IA. By morning, both parents -- as well as their four children and two overnight house guests -- had been beaten to death with an axe. A traveling minister named George Kelly was arrested and twice tried for the murders, but never convicted. The house is now a haunted tourist attraction and the crime will, no doubt, remain unsolved forever.
Kansas
Dennis Rader (aka the "BTK")
Dennis Rader's murderous life began with the 1974 killing of the Otero family in Wichita, after which he sent letters to local media outlets demanding attention and forcing them to give him a nickname -- BTK (Bind, Torture, Kill -- what he did to his victims). After eventually gaining the notoriety he sought, he (mostly) took a break from murder for the better part of the '80s and '90s before announcing his return in 2004 with a letter to the Wichita Eagle that confessed to a 1986 killing. His newfound hunger for media attention eventually led to his capture in 2005, and he is now serving life without parole.
 
Kentucky
Donald Harvey
You ever wander around the hospital and see stressed-out orderlies getting berated by sick people and wonder, "Do these guys ever just snap?" Apparently, yes. Take Donald Harvey, who during his career at the Marymount Hospital in London, Kentucky would poison patients who angered him with arsenic, cyanide, and occasionally, hepatitis and HIV viruses. Known as "The Angel of Death" because he always seemed to be around when a patient died, he also poisoned two of his neighbors, killing one. He is now confined to the Southern Ohio Correctional Facility and is up for parole in 2043.
 
Louisiana
Clementine Barnabet
This young lady personally axed at least 17 people to death as part of the Church of the Sacrifice, a group convinced that the key to riches and immortality was sacrificing other people. Along with Barnabet the organization claims to have killed more than 40 people in the early 1910s, a sort of weird, southern precursor to the Manson family.
 
Maine
Arthur Shawcross
Though his crimes were committed mostly in New York State, Shawcross was a native of Maine, a state seriously devoid of homicidal maniacs. In 1972, however, Shawcross murdered two children but was able to plead down to manslaughter in exchange for both confessing and disclosing the location of bodies.
In one of the greatest cases of justice system ineptitude, he was released from prison in 1987 after serving half his sentence. Not surprisingly, he returned to murder and killed a dozen adult females between 1988 and 1989 before finally being arrested in early 1990. He received 250 years in prison, was NOT released this time, and died there in 2008.
 
Maryland
Melvin Rees
Melvin Rees probably should have quit watching porn. Maryland's nastiest serial killer kept a collection of violent pornography and autopsy photos in a cinder-block shack near Annapolis to help fuel his rage. One evening he ran a soldier off the side of the road and murdered his girlfriend. After the soldier fled, he assaulted the corpse. A few years later, he abducted and murdered a family of four near Fredericksburg, Virginia, burying two of the bodies in a ditch and leaving the others in the woods.
Massachusetts
The Boston Strangler
From June 1962 to January 1964, a man wheedled his way into the domiciles of 13 different women, where he assaulted and strangled them. The women ranged in age from 19 to 85 and there were no signs of forced entry into any of their apartments. While serial rapist Albert DeSalvo later confessed to being the Boston Strangler, there were inconsistencies in his confessions and, as recently as 2013, DNA evidence ruled him out in several of the cases. The case remains officially unsolved.
Michigan
Carl Watts (aka the "Sunday Morning Slasher")
While not all of Carl Watts' 1974-1980 killings happened on a Sunday, the nickname emerged after a series of morning stabbings in Ann Arbor that did; he would simply knock on doors and stab to death whoever answered. He used similar methods to kill women across Michigan, Texas, and Ontario, and he is believed to have murdered more than 80 people in total. He was ultimately only convicted of two murders but was sentenced to life in prison in Michigan and died of prostate cancer in 2007.
Minnesota
Billy Glaze (aka "Butcher Knife Billy")
Recently the subject of a major controversy when DNA from another man was found at one of his crime scenes, Butcher Knife Billy remains the most notorious serial killer in Minnesota history. In 1986 and 1987, Glaze abducted three prostitutes, beat them to death, and left their bodies on display. On occasion, Glaze has claimed to have killed upward of 20 women, but at other times has maintained his innocence. As of now he has not received a new trial and continues to serve 52 years for the murders.
Mississippi
Glen Rogers
Rogers was dubbed the "Cross Country Killer" and murdered at least five people in California, Florida, Louisiana, and Mississippi. His MO from 1994 to 1995, aside from one victim who was a retired electrician, involved meeting red-headed women over drinks and then eventually stabbing them to death. Such was the fate of Linda Price, who met Rogers at the Mississippi State Fair and shortly after Halloween was found in her bathtub. Rogers was apprehended after a murder in Florida, where he currently sits on death row.
Missouri
Charles Ray Hatcher
Charles Hatcher was arrested 14 times under three different names for everything from auto theft to passing bad checks to murder. Hatcher killed at least 16 people in Missouri and California, as well as murdered a fellow inmate in a Missouri prison in 1961. Despite eluding capture for years, he was eventually apprehended in 1984 and admitted to the killings in the hope of receiving the death penalty. He got life in prison instead, and ultimately hanged himself while incarcerated.
Montana
David Meirhofer
If you've ever spent an hour -- and then subsequently about three days of your life -- watching every episode of Criminal Minds then you're no doubt familiar with the concept of serial-killer profiling. Until the late 1960s, it wasn't common; but you know who the first person caught using profiling was? Yep, this guy.
Between 1967 and 1974, Meirhofer kidnapped and killed three children and an ex-girlfriend. He was profiled as a young white male who killed for sexual gratification, and after a call to one of his victim's mothers a year after her child's abduction, the FBI tracked him down. He was arrested, confessed to the murders, and then promptly hanged himself in his jail cell.
Nebraska
John Joubert
In the fall of 1982, two boys in rural Nebraska were found stabbed to death. After a witness said he saw a white man in a tan car approach one of the boys, an APB went out that was eventually traced to an Air Force radar technician named John Joubert. He was arrested and later linked to a similar murder in Portland, Maine, as well as three other unrelated murders. He was executed in the electric chair in 1986.
Nevada
Carroll Cole
The strange story of Carroll Cole is another spectacular case of law enforcement ineptitude. A hopeless alcoholic, Cole killed several women around the San Diego area before marrying (and killing) Diana Pashal. As she was also an alcoholic, police (incorrectly) assumed she'd died from alcohol poisoning when they found her body wrapped in a blanket in Cole's closet.
Cole split town for Las Vegas -- where he killed several other women -- before landing in Dallas. There, police eventually found him on the scene of one of his own murders and... promptly determined the victim had died of natural causes. Cole bailed them out, however, and confessed not only to that murder but to several others as well. After serving time in Texas, he confessed to even more murders in Nevada, and he was ultimately executed there in 1985.
New Hampshire
Christopher Wilder (aka the "Beauty Queen Killer")
A race car driver with an Australian accent, Wilder became known as the "Beauty Queen Killer" because of his penchant for attractive victims. His first was a promo model he met at the Miami Grand Prix in 1984, and her death marked the beginning of a cross-country murder rampage.
Beginning in Florida, Wilder kidnapped and killed eight or nine women, among them a former Miss Florida contestant, a competitor at a Seventeen Magazine cover model competition, and an FSU coed. After finding himself on the FBI's 10 Most Wanted fugitive list, he fled to Canada; but before he made it, two state troopers noticed him at a gas station in New Hampshire and he was shot in a scuffle.
New Mexico
Charles Kennedy
Charles Kennedy essentially ran the Bates Motel of the 1860s, a small guesthouse near Eagle Nest, New Mexico. Here, he would offer weary travelers on the road to Taos a place to eat dinner and sleep... before he killed them. And since this was New Mexico in the 1860s, nobody seemed to notice. Eventually Kennedy's wife escaped and told local authorities about his crimes, and he was arrested. Before he could stand trial, however, he was dragged out of jail by an angry mob and hanged.
New Jersey
Richard Cottingham (aka the "Torso Killer")
Cottingham's typical MO involved kidnapping, killing, and sometimes, dismembering young women. He often left only the torso, hence the gruesome nickname. His spree lasted from 1967 to 1980 throughout New York and New Jersey, and he was ultimately apprehended when hotel workers heard a victim's screams and called the police. He was convicted of five murders -- but claims over 100 victims -- and was sentenced to 60-95 years in prison.
New York
David Berkowitz (aka "Son of Sam")
Though not even close to the most prolific killer in New York history (that unofficial honor belongs to Joel Rifkin), the Son of Sam is easily the most notorious. From the summer of 1976 to the summer of 1977, the city lived in fear as a mysterious man stalked and shot several couples, killing seven people and wounding eight. He left notes for police that referred to himself as the "Son of Sam," a reference to his neighbor who owned a dog that Berkowitz believed gave him demonic orders to kill.
His taunts to police and letters to the media brought him celebrity status, and after his arrest and conviction, New York passed "Son of Sam" laws banning criminals from profiting from their crimes. He is currently serving life in Attica.
North Carolina
Henry Louis Wallace
Charlotte's worst serial killer targeted people he knew, as in, knew so well he actually attended the funeral of one and filed a missing persons report for another. Through the early 1990s, he assaulted and killed 10 women, all mostly to fuel his crack habit. His spree ended with his 1994 confession, and he currently awaits execution in Raleigh's Central Prison.
North Dakota
Harvey Carignan
Though most of his crimes were committed in Minnesota and Washington, Harvey Carignan's miserable life started in Fargo. His first confirmed murder was in 1949 in Alaska, a crime for which he was committed and sentenced to death. The sentence was overturned, however, thanks to a coerced confession -- and after being released -- he went on to abduct and kill at least five more women. Carignan was also arrested for several other sexual assaults. His actual conviction was for attempted murder and aggravated sodomy in Minnesota, where he is still in prison.
Ohio
The Cleveland Torso Murderer
It's hard to imagine a more miserable place than Cleveland during the Depression, but throw in a serial killer and geez... This murderer killed at least 12 vagrants and drifters between 1935-1938, many of whom lived in shanty towns and whose disappearances weren't noticed. The victims were nearly all beheaded, dismembered, and in some cases, even castrated. Gruesome as he was, though, the killer was never identified or apprehended, despite the fact that Cleveland's director of public safety at the time was none other than Eliot Ness.
Oklahoma
Nannie Doss (aka the "Giggling Granny")
Families are hard to deal with, even for most well adjusted of people. Nannie Doss, however, found a simple solution to her familial problems -- she just killed relatives she didn't like. Of her 11 victims: four husbands, two sisters, a mother-in-law, a grandson, and even, well, HER OWN MOTHER. Typically using rat poison and arsenic, the "Giggling Granny" killed relatives with whom she disagreed; her last victim was husband Samuel Doss, whose life she ended with a poisoned "welcome home" meal after he was released from the hospital. She pled guilty to that crime in 1955, and died in prison of cancer 10 years later.
Oregon
Randall Woodfield (aka the "I-5 Killer")
Despite a checkered history of indecent exposure, Randall Woodfield was drafted as a wide receiver out of Portland State by the Green Bay Packers in 1974. He didn't last long in the league and was cut by coach Dan Devine during training camp. With no source of income, Woodfield took to robbing/assaulting women at knifepoint. He was convicted of those crimes in 1975, released on parole in 1979, and immediately began robbing businesses along I-5 in Oregon and Washington.
The "I-5 Bandit" became the "I-5 Killer," however, when he murdered a woman in a Salem office building. Using fake beards to hide his identity, he assaulted and killed what some claim to be 44 people before being apprehended. His life became a popular book by Ann Rule, and he is currently in prison in Salem.
Pennsylvania
Gary Heidnik
On the scale of seriously screwed-up stuff, this guy might take the title. From November 1986 to January 1987, Heidnik kidnapped, imprisoned, and tortured -- including starvation and electrocution -- five people in the basement of his Philadelphia home. GRUESOME DETAIL ALERT: he actually dismembered one victim and boiled her head, which caused a smell so pungent that neighbors called the police. Who, of course, left the scene after Heidnik convinced them that it was just a bad pot roast. While only two of his victims died, his crimes are still among the most horrific in Pennsylvania history, and he was executed in July 1999.
Rhode Island
Craig Price (aka  the "Warwick Slasher")
While many serial killers get their start as kids by killing the neighbor's cat, Craig Price went straight to murdering people. At age 13, he broke into a house and stabbed the woman who lived there 58 times. Two years later, in a marijuana-and-acid-induced haze, he stabbed another neighbor 57 times while also killing her daughters. Though he confessed, he also bragged that since he was a juvenile when he committed the heinous acts, he'd "make history" upon being released at 21. Rhode Island, however, had the last word -- not only did it change the law but it found other crimes for which to charge Price. He remains in prison serving 10-25 years for criminal contempt and in-prison violence.
South Carolina
Donald Henry Gaskins (aka the "Meanest Man in America")
"Meanest" might be a slight understatement for this guy, who was not only known as a hitman in South Carolina in the late '60s and early '70s, but also killed for pure enjoyment. Gaskins classified his killings into two categories: "coastal kills" -- mostly hitchhikers he picked up about every six weeks and tortured/cannibalized -- and "serious kills," people who he knew, or who pissed him off, or who he was paid to kill. He was finally caught when a fellow criminal ratted him out; he was sentenced to death in 1976 and was executed via electric chair in 1991.
South Dakota
Jake Bird
Some serial killers swear vengeance on the people who put them in prison. It seems Jake Bird actually got it. A transient, Depression-era laborer, Bird moved across the country doing railroad work, and in addition to robbing to support himself, also killed everywhere he went. This included South Dakota -- among 10 other states -- where he murdered an estimated 44 women.
When he was finally convicted after killing a woman during a Tacoma, Washington break-in, he made a statement before sentencing: "I'm putting the Jake Bird hex on all of you who had anything to do with my being punished. Mark my words, you will die before I do." And within a year, six of the people involved in his trial did, in fact, perish, including the judge. Bird himself died at Walla Walla by hanging in 1949.
Tennessee
Micajah and Wiley Harpe
Since forensic science in the 1700s wasn't exactly what it is now, it's hard to confirm these guys were actually America's first serial killers -- but folklore gives them that nefarious claim. A pair of brothers who roamed Tennessee, Kentucky, and Illinois, they killed indiscriminately, often filling the bodies with rocks and dumping them in a river. Micajah, the elder or "Big" Harpe, was allegedly killed and his head was stuck on a post somewhere near Harpe's Head intersection in Webster County, Kentucky (that's where the names comes from, see) while the younger was apprehended and executed.
Texas
Dean Corll
The idiom "never take candy from strangers", and the term "molester van" were both probably because of this owner of a Texas candy company who cruised around for victims -- mostly teenagers -- in an Econoline van. His spree ended when one of his accomplices fatally shot him in the chest and provided authorities with the gruesome details of almost 30 murders.
Utah
Robert Joseph Silveria, Jr. (aka the "Boxcar Killer")
As you might have noticed while reading this list, a lot of serial killers have passed through Utah. Few, however, killed there in as dramatic a fashion as Silveria, who spent 1981-1996 riding the nation's freight trains as part of the criminal brotherhood Freight Train Riders of America. His 28 victims (mostly fellow transients) met their fate in many states, but Utah was chief among them. He's currently serving out his life sentences in Wyoming.
Vermont
The Connecticut River Valley Killer
This still-unsolved case spans two states (Vermont and New Hampshire) and started when the bodies of three women (one a University of Vermont student) turned up near Kelleyville, NH; all three had been stabbed to death. More mysterious stabbings occurred in both states between 1985-1987, but the killings stopped for good in 1988 after one of the victims survived (although, unfortunately, couldn't identify him). Credited with at least seven deaths, the killer is still at large.
Virginia
The Colonial Parkway Killer
Virginia's Colonial Parkway is kind of a cool idea: a road connecting historic Williamsburg, Jamestown, and Yorktown that's designed to keep tourists in the colonial mood by banning modern development. That lack of development, however, also lent itself well to a serial killer -- four couples either died or went missing between 1986 and 1989, their cars or bodies found on or near the historic road. No arrests were ever made in the case, but nobody has died there since 1989.
Washington
Gary Ridgway (aka the "Green River Killer")
The most prolific serial killer in American history (he killed nearly 100 women between 1982-1989), Utah native Gary Ridgway was the focus of one of the nation's largest and longest manhunts. Along a stretch of WA Route 99 south of Seattle, he would pick up and strangle prostitutes or runaways, and then pose their dead nude bodies near the Green River.
Adept at avoiding detection, authorities finally consulted Ted Bundy (who'd also killed in and around Seattle) to help with the profiling. Ridgway was actually arrested several times for the murders, but the evidence never stuck, and it wasn't until an improvement in DNA analysis that he was arrested for good in 2001. Convicted of only 49 (of his believed 90+) murders, he is currently serving 48 life sentences plus 480 years at Walla Walla.
West Virginia
Joseph Paul Franklin
Probably best known as the guy who shot Larry Flynt, his actual murders are far more disturbing than that attempted one, largely because they were racially motivated. Diagnosed as a paranoid schizophrenic, Franklin killed two young women in West Virginia after one admitted to having an African-American boyfriend, as well as a number of other victims in Utah and Ohio. He also attempted to kill Civil Rights activist, Vernon Jordan, Jr. -- a crime he was acquitted of but later confessed to. He was finally sentenced to death in Missouri and was executed in 2013, despite a plea for clemency from Larry Flynt.
Wisconsin
Jeffrey Dahmer
Though he'd have some serious competition from Hannibal Lecter for the title of "America's Most Notorious Cannibal," Jeffrey Dahmer has become so ingrained in popular culture that he's even mentioned in a Ke$ha song. The perpetrator of some of the most morbid, macabre, truth-stranger-than-fiction crimes in US history, Dahmer lured men to his apartment where he would kill, dismember, and eat them. He was convicted of 17 counts of murder and received 17 life sentences. None of which lasted very long as he was beaten to death by a fellow inmate in 1994.
Wyoming
Keith Hunter Jesperson (aka the "Happy Face Killer")
After someone else confessed to his first murder in 1990, Jesperson drew a happy face alongside a confession of his own on a bathroom wall so that the media would give proper credit where it was due. When he didn't get the press he sought, he began sending "happy face" letters to the media and law enforcement officials daring them to find him.
Between 1990 and 1995, he claims to have killed over 160 women (mostly prostitutes) in six western states, including Wyoming. While only eight are confirmed, it was the murder of his longtime girlfriend in March 1995 that ultimately led to his arrest. He's currently serving three consecutive life sentences in Oregon.
Sign up here for our daily Thrillist email, and get your fix of the best in food/drink/fun.
Matt Meltzer is a staff writer for Thrillist and couldn't sleep for a solid week after writing this. Feel free to blame him for your bad dreams: @mmeltrez.