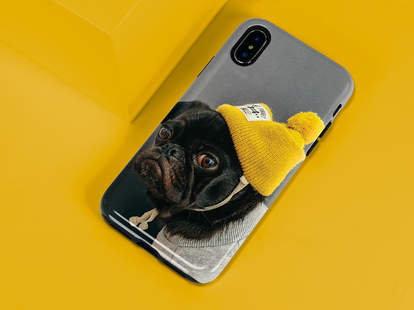 The Seriously Personalized Gift Guide
The best part of the holidays isn't getting gifts, but giving them to the ones you love. There's nothing better than seeing the reaction on your sibling or friend's face when they open a gift that nobody but you could have given them. And the more personal the gift, the better the reaction. That's why we pulled together this collection of easily customizable and personalized gifts to share with your favorite people this holiday season. They'll love how well you know them.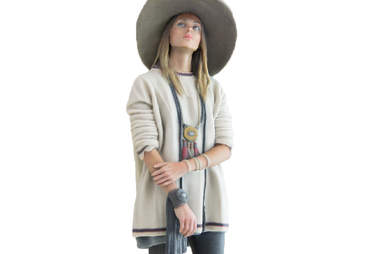 Courtesy of Doob
A photo can remind someone of how much you love them, sure. But a 3D replica of yourself takes things just a step further. Based in cities across the US, Doob can create mini statues based on an easy 3D scan. All you need to do is make an appointment to experience their crazy cool tech and they'll print out a mini-you for someone to love and cherish. Look, grandma, you're a figurine!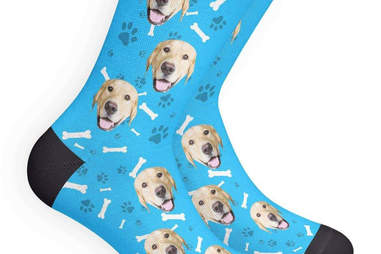 Courtesy of PupSocks
We all have that friend who's obsessed with their pet -- and there's no blaming them. That means only one gift will suffice this holiday season: PupSocks. Simply send in a photo of their precious pet's little face and for just $35, the ultra-soft PupSocks will keep your friend's dogs from barking all winter long.
Advertisement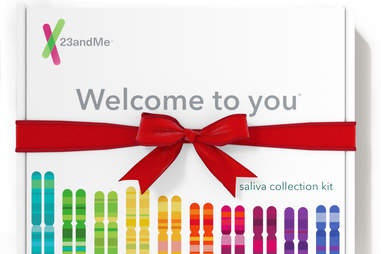 Courtesy of 23andMe
If you're looking to get next-level personal, it doesn't get more specific than someone's DNA. The 23andMe Health + Ancestry Service gives someone a piece of their own story, a chance to discover something new about themselves, and to connect with their family. Your friend can discover how their genes may influence their ancestry, health, traits, and more with over 90 personalized genetic reports. And for you, it's a chance to say you know that person better than anyone. They're also offering special holiday prices, so this is your chance.
Courtesy of CaitlynMinimalist
This heart necklace is completely custom-made using your fingerprint and a handwritten message. Simply send your info in and they'll do the rest -- even writing "Mom" in your cursive penmanship. The jeweler can capture your fingerprint from numerous methods, including direct (ink) and indirect (a high-quality photo), so it's less complicated than it seems. Don't worry, though; the necklace won't give your ma the ability to open your phone.
Courtesy of Uncommongoods
Raise your glass to the whiskey lover in your life with this personalized barrel -- and for the chance to add a personal touch to their favorite brand. Not only can adding their name to a barrel make it feel so totally official, but they'll love the gift of further aging their favorite spirit and creating a totally unique flavor. Its tiny size means the whiskey ages much faster thanks to greater contact with the oak's flavor compounds. It also means it's adorable, and they'll transfer that adoration to you.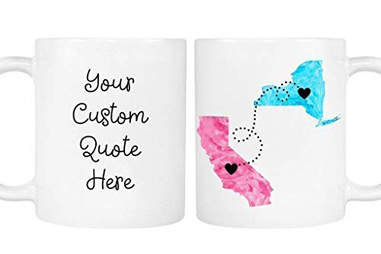 Courtesy of Cupology
The holidays can be especially hard when we can't be with our families and friends. That's why sending this personalized mug to your grandma across the coast or BFF working her butt off in grad school is the perfect touch. Simply pick both of your home states, choose colors, and add a personalized message to let them know they're on your mind.
Courtesy of Mustard and Co.
These glass coasters will inspire a smile with every sip. Each four pack is fully customizable with the photos of your choosing. Fill them with pics of the time mom drove you cross-country to college, or when you and your sister went to Coachella. You can even throw illustrations in there -- this gift is as personal as you want to make it.
Courtesy of Knock Knock
If you love your someone special so much that you think no holiday gift could ever communicate that... think again. This journal has 112 pages of reasons you just love your person more than anything or anyone. Fill it out and suggest they read one a day for an extremely personal and touching gift that'll last long into the new year.
Courtesy of SkinIt
Phone cases are all so boring: plain black for 40 bucks. No, thanks. SkinIt lets you put your personal photos from your phone physically on your phone. Take your favorite memories from holidays past or vacations abroad and gift someone a case everyone else will envy.
Courtesy of planetsforsale
The only thing better than getting into Harvard is fake getting into Hogwarts, and you can make that a fake reality for your Harry Potter-loving friend. This acceptance letter looks like the real thing, and all you need to do is add the recipients name when you order it. Once they open the letter, you can speculate wildly whether they'll be a Hufflepuff, Gryffindor, Ravenclaw, or Slytherin.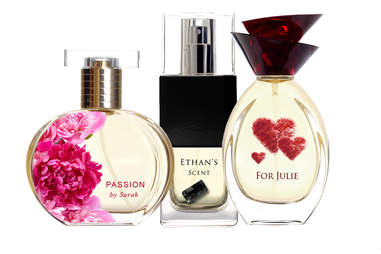 Courtesy of UniqueFragrance.com
UniqueFragrance.com lets you choose a scent type, up to six fragrances to mix together, and event lets you create a custom bottle. If your aunt loves lavender or eucalyptus, create a completely custom fragrance for her based on of one those scents. Musky scents are available too if you're looking to give a cologne. Since smell is strongly tied to memory, expect this one to make seriously personal recollections.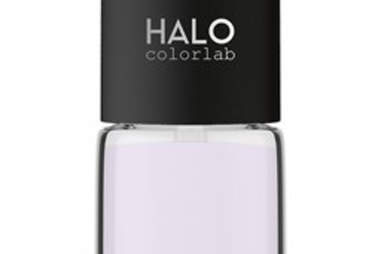 Courtesy of Halo Colorlab
For the friend that can't get enough purple in her life, make her a billion (or a more reasonable 10) custom nail polishes in every single shade of purple. Halo Colorlab lets you choose from a literal color wheel, so the options are essentially endless. Match a nail polish to the color of your girlfriend's eyes. How romantic.