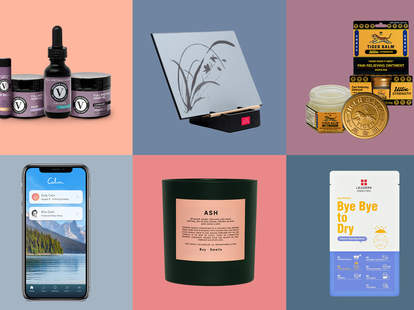 Lifestyle
Sponsored By

The Ultimate Self-Care and Wellness Gift Guide
Sponsored By

Self-care has become a buzzword in recent years, and for good reason. Juggling work, friends, family, and personal goals is hectic, so it's no surprise that we all need to recharge, especially around the holidays. Chances are, you know someone who could use a moment to relax this season (or could use a little time yourself). Luckily, there are simple products that can go a long way in providing much-needed R&R -- be it a spiky mat for at-home acupressure or a CBD starter kit from Veritas Farms for some extra chill. To make the holiday season stress-free for you, too, we put together a guide to all the best wellness and self-care gifts, so that even shopping can be relaxing this year:
Shutterstock
It may sound counterintuitive, but a mat covered in blunt spikes may be just the thing for an aching back. Similar to acupuncture, (but sans needles) acupressure mats like this one increase blood flow to tense areas using firm pressure, and can help stiff muscles loosen up. And, you can get relief in the comfort of your own living room.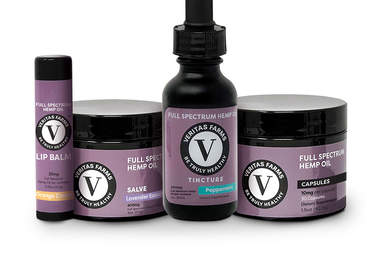 Courtesy of Veritas Farms
CBD has become more popular than ever, with many touting that it helps promote relaxation and balance. This starter kit from Veritas Farms makes it easy for the recipient to discover what their favorite delivery method is, from ingestible tinctures to lip balms and skin salves. All the products are full-spectrum formulas (which combine all the cannabinoids found in nature) to make them most effective, too.
Courtesy of Tempur-Pedic
The most important foundation of wellness is a good night's sleep, and light sensitivity will disrupt that. A well-designed sleep mask won't slip off, let light through, or leave red marks on your face. This Tempur-Pedic one is soft and thick, and doesn't put pressure on your eyelids, perfect for a more comfortable night's sleep.
Courtesy of Boy Smells
Winter means closing up all the windows, and less air circulation can lead to stale smells building up quickly at home. For the person who could use a spruced-up scent, hook them up with this cozy Tree House candle from Byredo, a Swedish artisan candle company beloved by a
big-name celeb
. For less expensive options,
smoky
scents evoke the holidays, while
research shows
that
lavender
can be great for anxiety.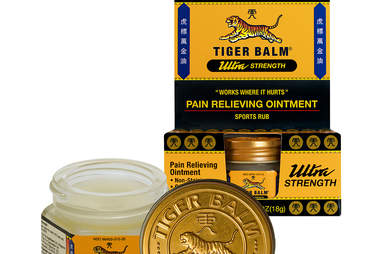 Courtesy of Tiger Balm
Tiger Balm, for the uninitiated, is an ointment made from camphor and menthol. It has similar properties to cold creams, but people use it for
everything
-- bruises, aches, congestion, you name it. The icy, tingly effect helps relieve pain, and other ingredients, like clove oil and cinnamon, give it a unique sensation that has made it a cult favorite, especially among runners.
Shutterstock
Baths are as self-care as it gets, since they practically force you to zen out and disconnect from your phone. There's only one problem: leaning against the hard tub edge can cause neck and back pain. A squishy bath pillow will instantly upgrade you giftee's relaxation time -- and encourage them to spend a little longer unplugged (one of the greatest self-care tips around, actually!).
Unsplash
Winter is the season to get back in the kitchen, and baking is actually a form of mindfulness. Taking the time to focus on measurements requires you to be present, and baking for others is actually
shown to relieve stress
. A Mix Box subscription from Homemade Bakers sends a new recipe and tools monthly, making this an easy foray into baking for novices. Of course, they'll end up with treats at the end of the self-care session, too -- making this gift even sweeter.
Shutterstock
Making a hot cup of tea is sort of a shortcut to wellness, since it forces you to take a breather and just enjoy the aroma. But gifting tea is a bit thornier, since some people are particular about their varieties. Samplers like this one makes giving a bit easier, even if your tea lover is picky. Or, for the most calming option, go with a set of
decaffeinated varieties
that feature types like chamomile and lavender.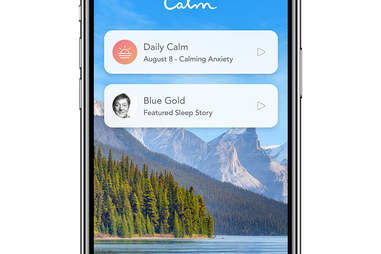 Courtesy of Calm
Starting a meditation practice solo can be challenging, but at-home guided meditations help take the stress out of de-stressing. The
Calm
app provides easy-to-follow meditation courses for specific needs, be it practicing gratitude, curbing negative thoughts, or difficulty sleeping. (They even offer sleep stories narrated by celebs to help you doze off faster.) Another alternative is a gift card to a local yoga or meditation studio, so the recipient can get their zen reps in face-to-face.
Thinkfun Yoga Dice
Keeping up with wellness routines like yoga can be difficult once the weather turns chilly and you enter winter hibernation mode. A set of yoga dice is a simple way to help your giftee spice up their practice, even when they can't get to the studio. Each roll of the dice provides a new pose, stretch, or exercise, allowing them to vary their routine each time they get on the mat -- the next best thing to getting to a class IRL.
Courtesy of Buddha Board
Buddha Boards are an exercise in minimalism and mindfulness. With them, the participant "paints" using only water applied to a board, creating beautiful figures that slowly fade away as they dry. It's a practice that forces the painter to accept impermanence, to get the creative juices flowing while finding inner peace.
Courtesy of Leaders Cosmetics
A face mask is an easy way to hydrate and nourish skin, but they're much more than that. Since you can't really do anything after applying one, they all but force the wearer to take a second to chill out. This Leaders Cosmetics one is made with cactus and butterfly bush extract, making it great for those with dry skin, and it comes in gender-neutral packaging. So, encourage your loved one to grab a cup of tea, sit back, and look a little silly while they self-soothe.