The 20 Worst Holiday Gifts
They say it's the thought that counts in the gift-giving game -- which is a polite way of saying that for every "you get me," there's that dud gift that makes you question an entire relationship. So we've rounded up the most likely contenders for return or exchange this month. If you're responsible for any of these, shame on you, and your out-of-date Christmas sweater.
Hermine Blanquart
1. Celebrity perfume/cologne
Not this year, GaGa. 
 
2. Gift card(s) you will never use
You got a gift card to a steakhouse, but you are a vegetarian.  At least you can sell it.
 
3. Books from the best seller's list that the gifter clearly just grabbed from the airport stationery whatever store
Not that dying teenagers in love isn't totally the reason for the season or anything.
Guilherme Appolinário
4. Cheap socks with an abrasive toe area
Thanks for the toe-rture.
 
5. A personalized gift, but… misspelled
Whose mug is this? I am not Stephen. I am Steven. Nice try.
 
6. Classes of any kind
Sure, you'd love to bypass high school French but you'll get there in your own time. Which is… likely never.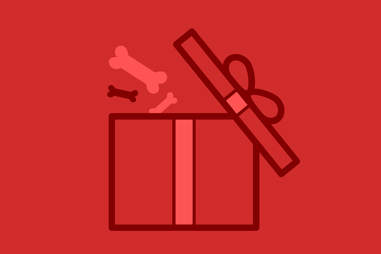 Vectors Market
7. A subscription/delivery service
Like your dog wasn't enough of a commitment, you now have a box of treats coming at you once a month. Eat man, eat!
 
8. A notebook
If you wrote down all of your thoughts in this notebook, it would be nothing but 50 pages of "Why did you buy me this notebook?"
 
9.Candy canes
Why do people like these so much? Mint is for toothpaste.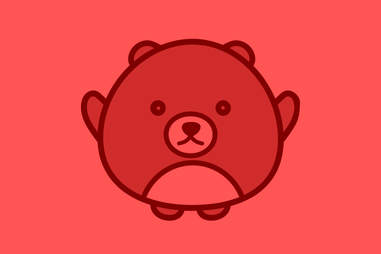 The Noun Project
10. Stuffed animals
Your parents' attic is stuffed with the ones you used to love, so these guys have no chance.
 
11. That one thing you mentioned liking one time, many years ago
You get seventeen little wood elephants every year because of that one taste lapse in front of a store window. People change.
 
12. Anything they're into that you're not into
How did they know you were into anime? Oh, we get it, they realized that they were into anime, and so you must be into anime too. They know you ("myew"?) so well.
Ben Biondo 
13. An Ugly Christmas Sweater
Chances are, you've already been to an Ugly Christmas Sweater party, so a) too late, b) you only need one, c) you'll have store this thing for another 361 days.
 
14. Fruitcake
It may have become a running movie/tv trope, but gross fruitcake is still disappointing people everywhere.
 
15. Candles
If you're going to turn your apartment into a fire hazard, do it on your own terms; don't get stuck with candle store rejects like "Manly Leather" (there's a reason it didn't sell out).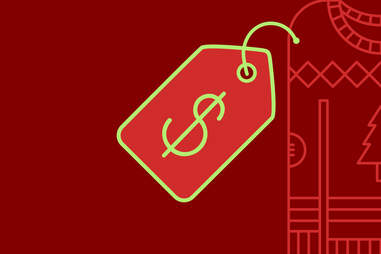 Douglas Santos
16. Factory outlet designer clothes with the tags still on them
Oh, you accidentally left the "original" price on, and ripped off the markdown? We get it, you're classy.
 
17. Highly specific kitchen gadgets
You barely have the counter space to make cup noodles (or the time to make something less sad), let alone the space for a mochi maker. Come on, Uncle Jim.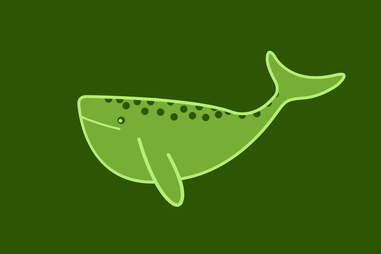 Tracy Hudak
18. A damn whale, star, otter, whatever, "adopted" in your name
Where's the real otter, huh? Can I pet it? Can I visit that star? You just got some very expensive paper. 
 
19. Geographically inappropriate clothing
Not much use for Arctic gear in Atlanta, mom.
 
20. A slight variation on the same jacket you got last year
That jacket is still a perfectly good jacket. Why don't they just give you some nice warm dollar bills instead?