Paid Content For
Starbucks
12 Things You Didn't Know You Could Do in Denver
Paid Content For
Starbucks
Climb a mountain: check. Tour a brewery: check. Hit a dispensary: check, check, check. You already knew you could do all those things around Denver -- hell, they're probably the reasons you live here. But when you get bored with those, what else can you do for fun? Well, for starters, try expanding your horizons with these 12 Mile High bucket-list items.
Relive (or redo) your 20th-century childhood
If the words Galaga, Dig Dug, Monchhichi, or "Up your nose with a rubber hose" mean anything to you, you'll probably have heart palpitations when you get a load of the vintage toys, dolls, Broncos memorabilia, and other collectibles at Fifty-Two 80's, followed by the old-school video-game lineup at Hyperspace Arcade. And if they don't mean anything to you, prepare to be amazed at all the ways kids managed to entertain themselves in the pre-internet dark ages.
See new TV shows before anyone else, anywhere else
There's a reason they call Denver the Hollywood of the Rockies. OK, they don't, but when they start to, it'll be thanks to SeriesFest. From June 22 to 26, the second annual celebration of TV-series pilots will feature a slew of premieres, previews, and panels with industry movers-and-shakers, all preceded by a massive Opening Night at Red Rocks (John Legend performed at the inaugural event, for real). Passes and individual tickets are on sale now.
Catch a flick with James Ellroy
Further proof of Colorado's Californication: James Ellroy recently set up house hereabouts, and now he's hosting In a Lonely Place, a monthly series at the Alamo Drafthouse. The legendary crime writer not only chooses the films -- think thrillers and noir-flavored fare like Vertigo, Miller's Crossing, and L.A. Confidential (adapted from one of his own novels) -- but also shows up to introduce them and do a Q&A after each screening. Sellouts are likely, so buy tickets in advance to secure your opportunity to yell, "Cherchez la femme, Bucky. Remember that," as if Ellroy has never heard that one before.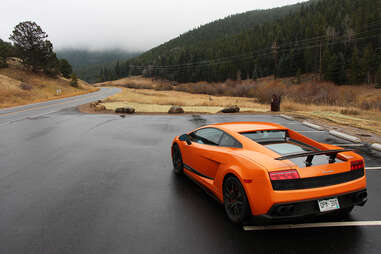 Cruise around like a star
For as little as $100, the trusting folks at Oxotic will let you take a Lamborghini Spyder, Bentley Flying Spur or other luxury sports car out for a spin on canyon roads, totally unsupervised -- unless you want an instructor along for the ride. Should you choose to handle those curves all by yourself, you'll have the pictures to prove it (a souvenir photo shoot is part of the package).
Blow your mind (and eardrums) at an Itchy-O show
Itchy-O is the greatest avant-garde marching band on the face of this earth -- or at least the only one with taiko drums, theremins, vocoders, and an entire "creep unit" of, like, ninjas and spacemen and a freaking Chinese lion roaming through the crowd. They only play a few shows a year, so you need to follow them on social media to find out when and where they're performing. But once you've seen them live, you'll want to follow them anywhere and everywhere, which effectively makes them the Grateful Dead of alternative drum corps.
Bone up on your butchery chops
Male bonding and meat cutting go hand in hand. So depending on how many friends you have and how much you're willing to spend, the fleischmeisters at the Rocky Mountain Institute of Meat can hook you up with a customized private class in anything from sausage making to breaking down a whole hog or side of beef. (Just be flexible about dates, because institute director Jason Nauert is in high demand, and your bachelor party plans definitely don't trump a gig with the US Army.)
Soak up some culture, pressure-free
Wonderbound modern dance group opens up its daytime rehearsals up to the public, so you can sneak out to the studio on your lunch break and basically get a free trial no one has to know about. What about the orchestra? The Colorado Symphony does a Geek Series that runs from a musical tribute to ComicCon to a screening of Raiders with live accompaniment. And modern art? Black Sheep Fridays at the Museum of Contemporary Art ease you in with themed socials like Mad Max Purim and Cornholio, which are as freaky as they sound.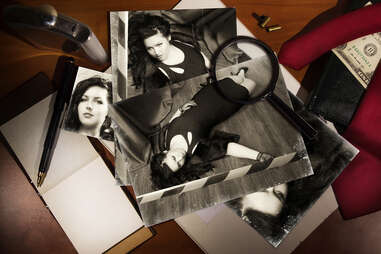 Rappel down a 20-foot wall in a live escape game
Prove your puzzle-solving skills, test your ability to keep cool under pressure, and find out just how long you can really stand to be locked in a room with your friends and loved ones all at once at The Clue Room. With two locations and further expansion scheduled for June, the live-escape game is proving such a hit that you're probably the only person you know who hasn't tried it yet.
You probably also didn't know that Starbucks is now offering wine, beer, and small plates at night. Learn more here.
Nail an axe kick at The Training Camp
Arm bars! Hammerfists! Spinning back kicks! Learn how to give 'em hell at The Training Camp, which was founded by a retired pro who used to work with Rampage Jackson, so you know this is real-deal MMA territory. That said, beginner-level instruction is the gym's specialty and classes are ongoing, which means all you've got to do is sign up, show up, and bring it.
Take a wild ride through the history of Colorado's black cowboys
Not only were African Americans at home on the range, Denver's got one of the only permanent exhibitions dedicated to exploring their past at the Black American West Museum. It's only open for a few hours on Fridays and Saturdays, but that's plenty of time for you to get an eye-opening lesson in what the pioneer spirit was really all about.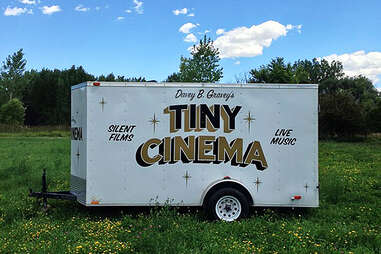 Check out Davey B. Gravey's Tiny Cinema
David Weaver's mobile movie theater is the coolest thing on wheels in this town -- and yes, we're counting food trucks. His tiny trailer is basically a rift in spacetime: to enter it is to be immersed for a few mesmerizing moments in a bygone era where silent short films run on an actual projector, accompanied by a live ukelele soundtrack. Though Weaver pops up at local festivals now and then, he mostly does private bookings, at $200 an hour.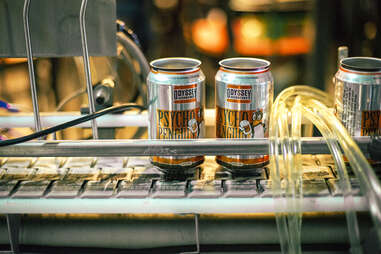 Work hard, play hard at a brewery
You're an ace when it comes to getting every last drop of beer from a can, but how about getting every last drop into a can? Odyssey Beerwerks regularly calls on volunteers to help them on the packaging line; just sign up for its mailing list to get your name on their radar (not to mention free beer when the job's done). Meanwhile, over at its North Dock facility, Dry Dock Brewing Co. has just installed a disc golf course, so you can have some good, clean, wholesome fun to offset whatever happens afterwards.