Sponsored By
Woodford Reserve
Why the Heck Do We Wear Those Ridiculous Duds on Derby Day?
Sponsored By
Woodford Reserve
For the majority of people, the most important part about the Kentucky Derby (or throwing a Derby party) is the festive food and drinks, but for the more serious attendees, dressing in Derby duds is almost as important. Colonel M. Lewis Clark, Jr., is considered to be the founding father of the fancy fete, and in his pursuit to create the greatest two minutes in sports, he wanted to build an environment that was equal parts comfort and luxury. While the first part remains questionable (is sitting in that Louisville heat ever comfortable?), the second is on point. Since starting in 1875, the Kentucky Derby has maintained its fashionable reputation. And when feting in style, the last thing you want to do is tarnish it by showing up in sweats.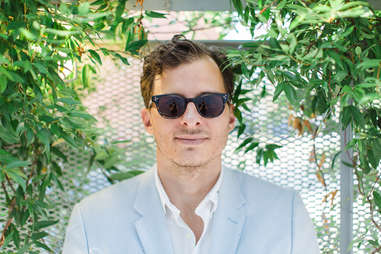 Seersucker suits
Joseph Haspel had a big dream: to create a suit that allows men to look sharp without having to sweat their balls off in the process. In 1909 the first seersucker suit was born in a New Orleans factory. Hallelujah! Considering Kentucky's near constant humidity, it's a no-brainer that the gentlemen of Churchill Downs opted for the lightweight fabric instead of their usual stiff getups. This Brooks Brothers fitted seersucker will have you feeling confident and cool, even while putting all your money on a horse named Turducken. (After you've worn it to the Derby, you can recycle it for Easter Brunch or maybe a Hamptons-style wedding -- no socks allowed though.)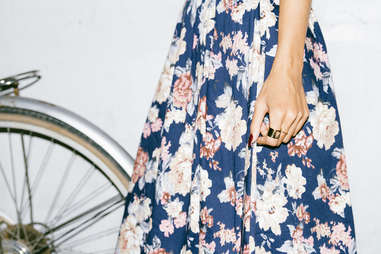 Floral dresses
Maintaining a Southern belle persona isn't easy (especially if you're from New England), but a floral mini dress will help the ladies who need it. The 1970s brought mini dresses in bold patterns and colors, both of which continue to make an appearance in the grandstands. The certified staple exudes an air of elegance and class, similar to this floral flare dress from Adrianna Papell. Pair it with a mint julep -- they make everything look better.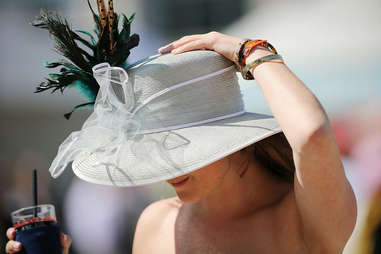 Epic hats
If you're into hats big enough to fit a small family, you've come to the right place. Modeled after European-style racing events like the Royal Ascot -- which requires women to wear statement head pieces -- the Kentucky Derby quickly became known for its parade of ostentatious chapeaux. Clearly the trend hasn't lost any steam since the derby made its first official debut, but the styles all depend on where attendees sit. Hats tend to be more elegant in the seated sections of Churchill Downs, while the more eccentric kind are often found on the outskirts. Depending on which you'd rather be part of, Nordstrom has a collection of derby hats (like this and this) that'll get the job done.

Knit belts
After you gorge yourself on seven hot brown sandwiches, you're going to need that knit belt, which will loosen easily and without notice. The fabric is pretty forgiving, making it totally acceptable to continue stuffing your face with all that delicious food. This Patchwork Silks Canvas Club Belt from Vineyard Vines will bring a pop of color to that suit while making your overhanging gut feel pretty darn comfortable.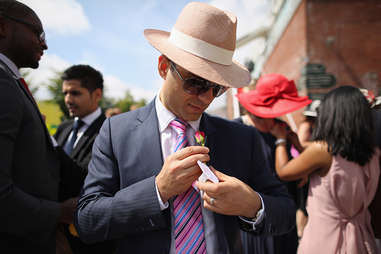 Bright ties
One-up that lady friend you've been eyeing for the past few months in a bold-colored tie that'll make you stick out. Your choice of horse may not be a sure bet, but this Race Day Tie from Vineyard Vines will be.

Winged-tip loafers
Wearing sneakers on the daily may be acceptable for your everyday errands, but when it comes to seersucker suits and the women who love them, trading in your typical kicks for the Kentucky Derby is a must. Run to collect your winnings in these sleek Burberry loafers. The astronomical price tag will make up for itself if you place the right bets, so educate yourself.