Lifestyle
Sponsored By
Here's How To Find Legit Holiday Gifts At A Drugstore
Sponsored By

Everyone says they love the holidays, but if we're being honest, they can also be seriously stress-inducing, especially when it comes to gifts. (Proof: Every Black Friday.) Once December hits, it seems you can't get through a week without an occasion that needs a gift: Office Secret Santa, your friend's White Elephant party, a token for your dog walker... Yeah, we're gonna need a bigger cart.
Because no one should have to experience the madness of mall parking lots or trekking from store to store, we put together this gift guide to teach you how to get your holiday shopping done at the closest drugstore -- and still impress with your gifts. So whether you're looking to avoid the lines, or are simply an overwhelmed procrastinator, read on, your solutions await.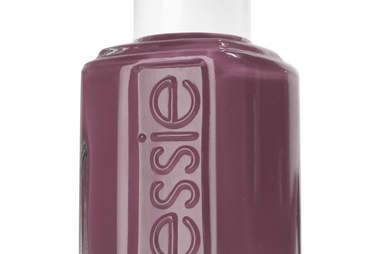 Courtesy of Essie
Pampering is great and all, but a bi-weekly pedicure habit gets pricey, quick. For your pal who can't stay out of the nail salon, select a
spa-quality polish
(or two), then throw in one of these
foot spas
(with heating and massaging features) and your giftee can have a pedicure every night of the week. (Although, we advise against that.)
CVS Pharmacy
After No Shave November finishes, there may be a guy in your life with a newly acquired beard… and no idea how to take care of it. Gift him some
beard wash
to keep those whiskers from getting, well, a little gross, and some
beard oil
for a more,
ahem
, polished look. By New Year's, he'll have achieved the refined lumberjack status he was going for -- and have you to thank.
Walgreens Pharmacy
Giving a utilitarian gift, like a
travel adapter
, may not score you any points in the creativity department. It will, however, be a lifesaver to that friend of yours who decided to use up the rest of their vacation days with a last-minute trip to Iceland. Add an
eye mask and ear plug set
, and they'll sleep soundly through the whole flight -- a Christmas miracle, if you ask us.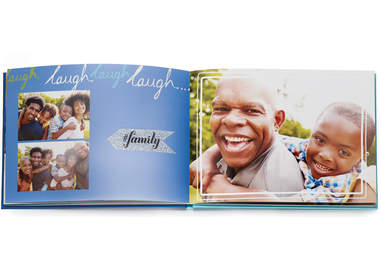 CVS Pharmacy
The value of
photo books
is that they
seem
like a lot of work -- especially to the giftee -- but they're actually pretty easy to pull off. (Thank easy access to Facebook and Instagram pics.) All you need is an hour to digitally sort through some photos, and $17 (for an 8x10 book). The best part? They're ready for pickup in 24 hours, and Mom will definitely cry when she opens it.
Aromafloria Aromatherapy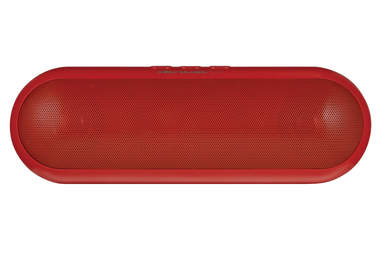 CVS Pharmacy
Just because the weather's getting chilly doesn't mean all outdoor adventures stop. (Sledding? Skiing? Bonfires? Winter was made for this.) A
bluetooth speaker
is perfect for your friend who plans all of the crew's weekend activities, and if you're feeling extra thoughtful, create a few custom Spotify playlists and email the links. Throw in a small (but handy!)
cooler
and they'll be set for when the next beach day rolls around, too.
CVS Pharmacy
Picking out a gift someone will actually use can be tough, but thankfully, everyone watches TV. (And if they don't… what exactly do you guys talk about together?) With
Netflix gift cards
available at Walgreens and CVS, it's easy to pick up someone's streaming tab for a month or two. Couple with one of these
cute popcorn makers
and really set the movie-night vibe.
Courtesy of Godiva Masterpieces
So, who on your list likes chocolate? Everyone? That's what we thought.
Godiva Masterpieces
 ups the candy game with its rich chocolate, which you used to only find in Godiva's chocolate boutiques, now available at CVS and Walgreens. The candies are individually wrapped and are filled with dark chocolate ganache, caramel, or hazelnut. Heck, gift one of each, and really make someone's day.  
CVS Pharmacy
In the cold days of winter that lie ahead, a hot cup of tea is imperative for achieving hygge. Boiling water in an
electric kettle
is easier (not to mention more precise) than using a teapot on the stove -- especially because this one has an auto shut-off feature and can heat 1.7 liters at a time. Match with a nice 
green tea
or
spicy herbal
option and your giftee will be overwhelmed with coziness.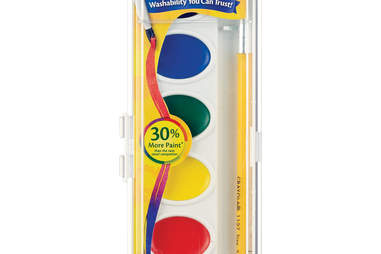 CVS Pharmacy
CVS Pharmacy
The best gifts are things people won't buy for themselves, and designer fragrance is one of those things.
Dolce & Gabbana cologne
 and
Marc Jacobs Daisy perfume
are just two of the luxe brands you'll find at drugstores -- sans the annoying salesperson spritzing you with the stuff, too.  
CVS Pharmacy
Gifting someone an actual day at the spa will set you back at least $200, but for about a tenth of that price, you can still help someone relax. For that person in your life who's been extra stressed this holiday season, give them
a soothing cucumber eye gel
to help refresh tired peepers. And don't forget this
hair mask
, which helps repair up to a year's worth of damage to your tresses, because let's face it -- 2017 was no walk in the park.