Paid Content For
Hotel Thrillist
Life Problems People in New Orleans Just Don't Have to Deal With
Paid Content For
Hotel Thrillist
New Orleans is a wonderful place to live, but it's not without its downsides. There's the heat and humidity, of course; the crime rates can be a little scary; people are being forced out of their apartments because of Airbnb; it's hard to find a good bagel here; and we can't seem to outgrow that whole sleazy "boobs for beads" reputation that keeps rearing its ugly head every year in the French Quarter during Carnival season (or, you know, Thursday)... amongst other things. That said, there are some problems that you simply don't have to deal with if you live in the Crescent City. If you want to feel better about being here, take heed -- here are some annoying phenomena that you don't have to worry about if you call the Big Easy home.
The concept of "last call"
In most cities, all the bars close at a certain point -- as early as 2 or 4am. Not here. And in other places, you're not legally allowed to purchase alcohol at certain times and on certain days. In some counties, you're not legally allowed to purchase alcohol at all. This, my Northern friends, is asinine. There, I said it. Suffice it to say, if you want to drink all day and all night in New Orleans, the only thing stopping you is your own level of inebriation. And if a bar closes, there are plenty more to serve you. Some bars, like Ms. Mae's, don't even close. Ever. Stick that in your pipe and smoke it, New England.
Getting judged for your fashion choices
Fact: people in New Orleans wear what they want to wear, and they don't G.A.F. This was best put recently by a notable local bartender, who told me: "I love that, walking the dog on a sultry night, I can basically be naked and no one cares. On the flip side, we can 'Ladies Lunch' dressed to the nines, the '20s, and beyond, and only tourists ask what the special occasion is. We had a bunch of ladies in the bar in corsets and wigs, and when a guest asked why, I just shrugged and said, 'It's Tuesday?'"
A stagnant restaurant scene
NOLA has always been a restaurant city, but these days, new eateries seem to be popping up all over town, growing in nearly every neighborhood like kudzu. The NOLA restaurant scene is totally on fire, as evidenced by recent James Beard wins by chefs Justin Devillier of La Petite Grocery and Balise (Best Chef: South), and of course, Alon Shaya (Best New Restaurant: Shaya).
Stiff crowds at shows
In many other American cities -- especially on the upper East Coast -- music lovers will go to numerous shows, often featuring bands or performers that they adore, and just… stand there. They don't move, unless it's to bob their heads ever so slightly, for fear of being judged by their fellow audience members. New Orleanians find this attitude both flawed and depressing. Shows down here are meant for dancing, and we treat them as such: if you're not moving and grooving at a show in NOLA -- particularly if it's one of our countless amazing local acts -- we might think that there must be something wrong with you, or at least that you're pretty tightly wound. How's that for judgment?
Uninteresting local politicians
Say what you will about the people who hold office here -- many of whom tend to wind up in the clink, time and time again -- at least they're amusing. Hey, if you're going to have corrupt politicians and a broken city government, you might as well make a show out of it, right? Looking your way, Edwin Edwards.
Lame parades
Have you seen what other cities call a "parade?" It's disgraceful. Hell, they don't even throw stuff! Not beads, not doubloons, not cabbages, not toilet paper, fly swatters, coconuts, high-heeled shoes, bouncy balls, light-up headbands… nothing! People just stand and watch, and can't even drink, for goodness' sake. In other cities, a flatbed truck with the chicken wire filled with tissue paper is an acceptable parade float. Really. And their marching bands and dance teams are... not that great. They need some swagger, a little swing -- they've got nothing that can even come close to the St. Aug Purple Knights and the 610 Stompers.
Under-sized, under-sauced entrees
The thought of paying upwards of $40 for half a fish fillet with a miniscule drizzling of sauce is enough to make most New Orleans lifers turn crimson with rage and demand an explanation from management. That mess don't fly here. If you order a piece of fish, it's going to be a BIG piece of fish, and they'll never skimp on the sauce... particularly if you order the amandine or meuniere at a place like Mandina's in Mid-City.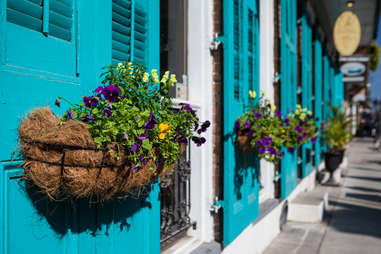 Monochromatism
You don't have to be on a wild Hunter S. Thompson-style trip to see every color of the visible light spectrum in New Orleans; it's all right there for the visual feasting. From the colorful shotgun houses of the Marigny to the emerald & crimson of the streetcars, morning light peeking through the live oaks in City Park, and spectacular sunsets over the skyline seen from the Algiers Ferry, and everything in between, NOLA is nothing if not a colorful place.
Long commutes
Here's another fact: even if you live in the depths of suburbia, it still won't take you more than about 30 minutes to commute to your job if you work Downtown. Traffic isn't the best around here, but all a New Orleanian needs to do is suffer a daily commute in Dallas or LA to realize just how good we've got it.
Sad produce
When people think of New Orleans cuisine, they rightfully think of seafood. But shrimp, oysters, crawfish, and crabs do not and should not exist in a vacuum. Between the sweet corn, Creole tomatoes, mirlitons, okra, cauliflower, sweet potatoes, and dozens of other veggies grown by local farms, our bounty is far from limited to the fruits of the sea. Hence, we don't abide by mealy winter tomatoes or lugubrious onions. Just ask Mr. Okra.
Scary basements
Yeah, that whole "below sea level" phenomenon comes into play here. No digging underground = no basements, unless your house is raised, with the main floor on the second level... but that's just semantics. Hence, no Home Alone moments wherein we'd have to confront an evil, possibly Satan-possessed furnace in the dark, spooky basement.
Difficulty booking a solid wedding band
We have so much musical talent in New Orleans, and many of the city's best outfits will totally play your wedding. So if you've dreamed about having Kermit Ruffins, the Nevilles, Deacon John, or Big Sam take your reception music to the next level, you can make that a reality here. It will spoil you for wedding music, and make you sad for that lonely DJ at your next relative's nuptials in Tulsa or New Jersey or Fort Lauderdale or wherever.
Dealing with inclines and declines
The first time a New Orleanian decides to take a morning jog in another city and encounters even a medium-grade hill, it's like climbing to the top of the freaking Himalayas. And if you're riding a bike here, you almost never need to shift gears... not to mention driving a standard transmission automobile and having to go up or down an incline/decline from a dead stop, which is just terrifying. It's flat as a plank in NOLA, and that's the way we like it.
... and relatedly, altitude sickness
This city isn't just flat, and it isn't just low… it's actually below sea level. When first visiting the Rocky Mountains in Colorado, I got the most terrible nosebleeds, headaches, and shortness of breath. I mean, it's beautiful and everything, but we'll keep things low and slow down here, thank you very much.
Getting ticketed by police for public consumption of alcohol
Confession: this happened to me in New York, because I am a New Orleanian, and I didn't realize that drinking a beer outside in a public park was punishable by law. It also happened to my parents, in a park in Richmond, Virginia, long before I was born. It took a fine and several court dates just to keep from having a warrant out for my arrest in the state of New York. These laws are silly and stupid, and I'll go to my grave thinking so. Just in case you forgot, drinking outside is perfectly legal in NOLA, so long as you're not drinking from a glass bottle. Hence the go-cups.
Being in a big goddamn hurry
The pace of New Orleans ain't exactly a fast one, and that's how we like it. This applies not just to the movement of pedestrians and traffic, but also just the general nature of the place and its people. If you want a "go-go-go" city, you're not going to find it down here. Keep moving, Yankee, keep moving.
Only getting to wear costumes on Halloween
Costumes aren't confined to just Mardi Gras and Halloween in the Big Easy. As with fantastic live music, you don't have to search very hard to discover an opportunity to bust out your best costume gear, whether it's a Pulp Fiction/Star Wars burlesque show, a charity BBQ cookoff, or a Carnival ball.
Bland cuisine
Everyone outside of NOLA thinks that cajun and/or Creole food is known for being spicy. Well, it is and it isn't. While you can find blow-your-tongue-off spicy cuisine here, what people really mean when they talk about New Orleans food being "spicy" is that it's actually just well-seasoned. We employ plenty of cayenne and other hot peppers, but generally in balance with the rest of the dish… food without a solid seasoning base is very much frowned upon in the 504.
Trouble finding a helping hand or directions
People help other people here; there's a real sense of community in this town. If you're in need of help with some home repairs, dog-sitting, or even just a ride to work if your car breaks down, you have a better chance of finding someone to lend you a hand here than elsewhere. And when it comes to getting directions, you never have to worry, because longtime New Orleanians just adore giving them. And they'll probably let you know all the best spots to eat along your route, while they're at it.
Cars, houses, and offices that lack air conditioning
The first time I went to California, my family rented a sedan that had absolutely no A/C, and I freaked out. "Just open the windows," said a friend, and to any native New Orleanian this sounds absolutely absurd. In places like Boston, for example, a box fan is all you need, even in the depths of August. This is totally inconceivable in NOLA. Either you have A/C, or you are a dead person.
Pet unfriendliness
People love animals in this town. You'll probably notice this by the many New Orleans pets that have popular Instagram accounts and Twitter feeds. There are plenty of dog- and cat-friendly bars and shops, not to mention the various locals who own everything from pythons to pigs as family companions. And do you know how many people here get all bent out of shape by this fact? Pretty much nobody, that's who. It ain't like that everywhere.
Badly fried seafood
If you're a professional cook and you don't know how to perfectly fry an oyster, you're not going to be in a job very long down here. Both chefs and diners know very intimately what distinguishes good fried seafood from lousy fried seafood, and if you serve the latter, people will know, and they will tell everyone. It is a point of serious pride in these parts, and never taken lightly.
Scraping ice off your windshield
Having lived in the Midwest and Northeast for a number of years, I can attest that this activity is the absolute worst. Having to de-ice your vehicle in the wintertime in order to get anywhere, just to have it freeze over again that night... we also don't have to deal with other winter hazards like blizzard conditions, iced roads, cars oxidizing because of salted thoroughfares… once in a blue moon, perhaps, but it's essentially considered a freak occurrence.
A dearth of interesting wildlife
Not every place has biodiversity like we do. Between the nutria, alligators, dragonflies, spiders, snakes, caterpillars (and eventual butterflies), termite swarms, flying cockroaches, neighborhood peacocks, feral hogs, and feathered friends of all stripes, you don't even have to go to the Audubon Zoo to catch your fair share of fascinating local fauna (although you should, because it's fantastic).
Being landlocked
Something about watching the waves lap against the rocks at the edge of the River or sailing across the lake during sunset is so perfectly comforting and relaxing.
Difficulty locating a decent liver transplant specialist
People often find it hilariously appropriate that New Orleans would be home to the hospital ranked first overall in liver transplants (and that we'd advertise this fact in the airport, of all places), but it's absolutely true. If you need one (God forbid), head to Ochsner Hospital. They're numero uno in the liver transplant department.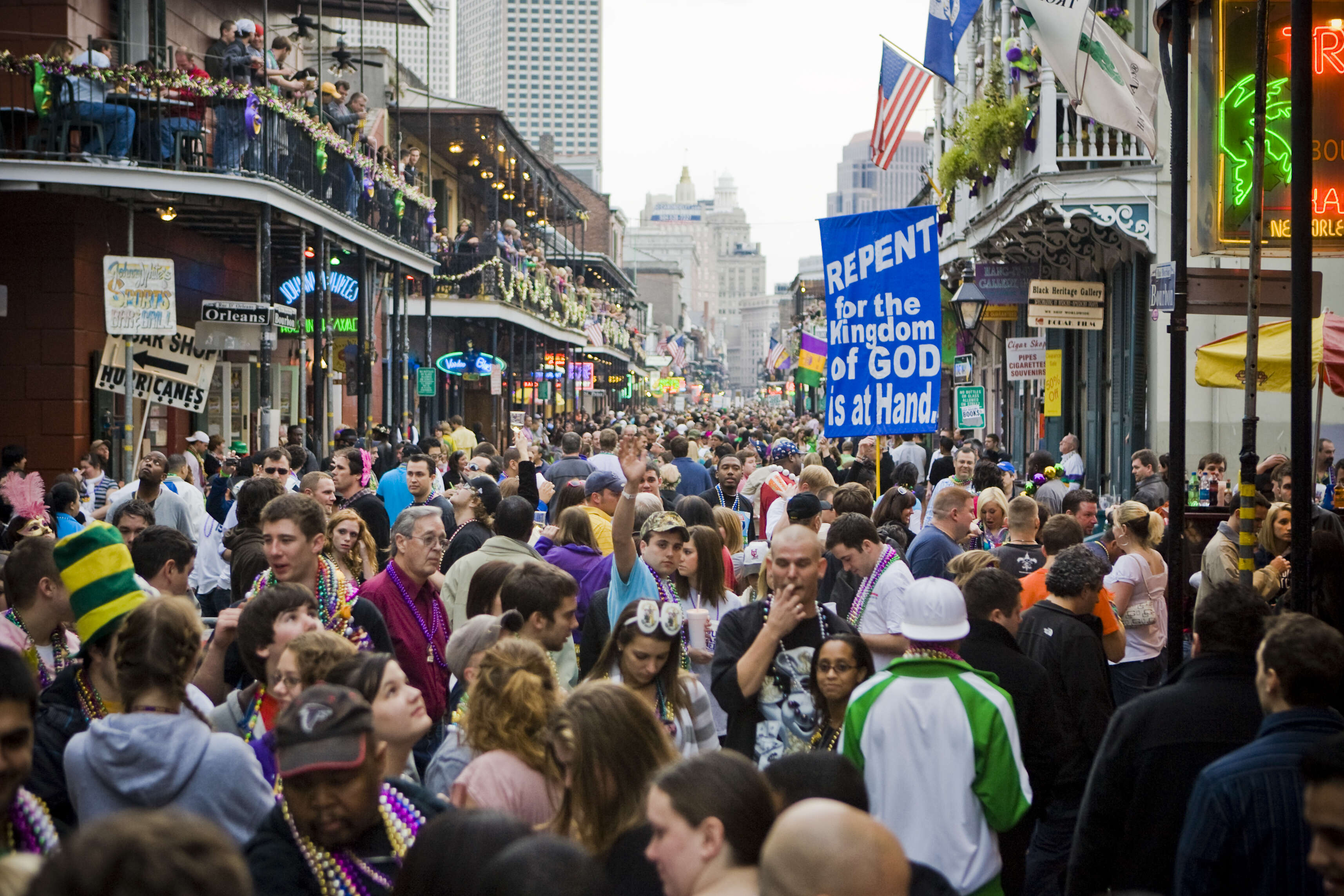 Boredom
If you ever find yourself in New Orleans uttering the words "I'm bored," then you absolutely have to be boring: that is the only explanation as to how anyone can be bored in a city with 4 million things to do all the damn time. If anything, we suffer from overstimulation. Maybe that's why the population of this city is so wacky.
Olfactory blandness
If you don't like pungent aromas -- for both good and ill -- don't live in the Crescent City. You'll get strong whiffs here of horse manure, hobo body odor, hot garbage, and what one local refers to as "the Uptown vomit smell," but there's also night-blooming jasmine, magnolias, grass, and trees after a hard rain, coffee with chicory, sweet olive, and so much more to love.
No good places to visit nearby
Think about it: in only three and a half hours, you can be at one of the most beautiful beaches on Earth. You can get to Gulf Shores or Orange Beach, Alabama, or Perdido Key, Florida in about the same time as it would take to watch Gandhi. And lemme tell you, the Redneck Riviera is an amazing place, for a wide variety of reasons. It's fantastic, and just a quick road trip away when you need a little battery recharge.
Inability to get around by walking
It's not New York or Chicago, where you can get by only riding public transportation. But that said, New Orleans is a wonderfully walkable city, particularly if you're Downtown. Between the Warehouse District and Bywater, you'll be able to find a million things to do, see, eat, and drink, all within walking distance. This is why not a few wealthy New Orleanians live in the Garden District, or in carefully manicured Metairie subdivisions, and also have a pied a terre in the French Quarter. Ah, that's the dream, isn't it?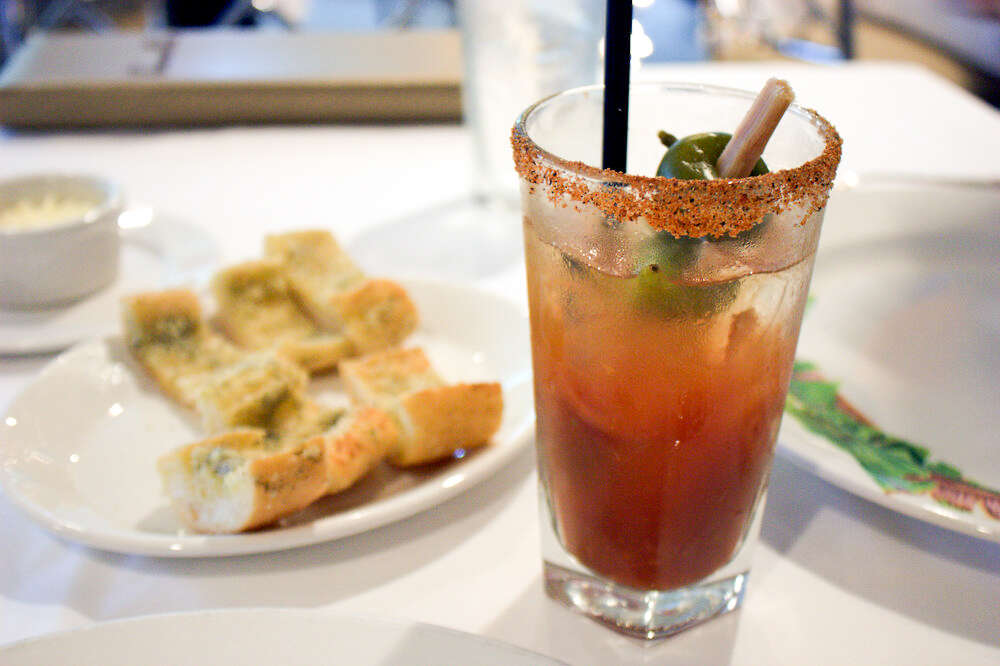 Difficulty finding decent, inexpensive cocktails and beer
When people here learn that the going rate for a single cocktail in places like Manhattan is upwards of 14 bucks, we shake our heads in disbelief, then sadness. A martini during lunch at places like Commander's Palace, Cafe Adelaide, and Antoine's is still a whopping $0.25. Yup, a quarter. Have two… hell, have three! And then think about those poor suckers in New York blowing out the bank for a mediocre Old Fashioned.
Sign up here for our daily New Orleans email and be the first to get all the food/drink/fun in the Big Easy.
Scott Gold is a writer in New Orleans who is still incredulous when he encounters a car without A/C.