Ah, early winter in New Orleans. It's not hurricane season. It's not quite Carnival season. But it offers a full roster of events -- and a slight break from the onslaught of tourists (a good or a bad thing, depending on whether you work in the service industry). Here's a list of must-do activities to try during this most under-appreciated Big Easy season.
Anytime
The Esplanade Mall, Kenner
Ice is in quotes because the rink is technically made of synthetic ice, which is said to be gripper than the real thing. (Plus, this warm, subtropical climate breeds delicate blossoms who bundle up in hoodies and coats any time the temperature dips below 70 degrees.) The 2,200-square-foot rink is open year round, but ice skating feels extra appropriate during winter months.
Cost: $15 per person (includes skate rental)
December 7-9
Heritage Park, Slidell
Tiny homes are appealing for people who want to live simply and cheaply -- or people who don't have enough space in their McMansions already. But it's hard to know what tiny house living is really like just from reading blogs and blueprints. The Louisiana Tiny House Festival offers attendees the chance to tour tiny houses, van conversions, campers, and more. There's also live music, food trucks, workshops, a children's village and a beer and wine garden.
Cost: Free entry from 5-8pm Friday night, $20 per person after that
December 7-10
Lafayette Square
Yes, you could drive around and admire all the houses decked out in holiday lights -- or you could go downtown to Lafayette Square and ooh and ahh at large-scale light installations and projection mapping projects that use the area's 19th-century buildings for a canvas. The Virtual Krewe of Vaporwave, a virtual Mardi Gras krewe, presents a sneak peak of their rock opera at the festival, presented by Arts Council New Orleans
Cost: Free
December 14
Saenger Theatre
Maybe you're like the majority of people who only know Seinfeld from his eponymous 1990s show. (Not that there's anything wrong with that!) These back-to-back performances by the comedian are both a retrospective and a throwback to his standup roots, yada yada yada. Anyway, it's sure to be a sponge-worthy date night.
Cost: $50 to $165
Advertisement
Between the holidays and finishing out the year at work, your calendar can fill up fast in the colder months. But whether your winter plans involve heading out to a new bar opening, onto the open road, or to the office, Wrangler has new styles and comfortable fits made for wherever life takes you -- so you won't have to think twice about what to wear.
January 1
Mercedes-Benz Superdome
If you're not totally incapacitated on New Year's Day, get to the 85th annual Sugar Bowl Classic, which is one of six games that determine which teams go to the final College Football Playoff National Championship. There's also a free fan fest with interactive games, giveaways and marching band performances in the Jax Brewery parking lot.
Cost: Tickets start at $150
January 8
Chalmette Battlefield
Yes, Great Britain and the US had technically signed a peace treaty by the time this battle was fought on January 8, 1815. But General Andrew "Old Hickory" Jackson and his troops didn't know that. It's one of the earliest examples of New Orleans' semi-official motto: So far behind, we're ahead. Celebrate the decisive victory with a weekend of festivity at the battlefield, where you'll find re-enactors doing military drills and firing muskets and cannons, live period music, games, crafts, and a wreath-laying ceremony.
Cost: Free
January 21
Various Locations
Dr. King's birthday weekend brings a holiday, and many see the time off as an opportunity to do good in their communities. Join City Year AmeriCorps members and more than 200 volunteers from 8am to 1pm Monday, Jan. 21 for a day of service -- the project details will be released in coming weeks. Past projects have included rebuilding homes, tutoring children and delivering meals.
Cost: Free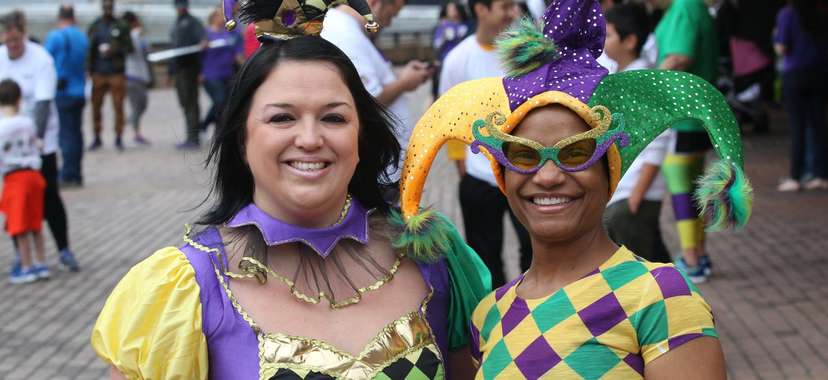 January 27
Champions Square at the Mercedes-Benz Superdome
There's the classic cinnamon-spiced brioche version. The cream cheese-stuffed versions that debuted in the 1980s. And the new-school cakes, with fillings that range from strawberries, Chantilly cream and toasted almonds to goat cheese and apple. Whether you're a traditionalist or an experimenter, you'll find a king cake to love at this festival, which brings together more than 20 bakers and benefits Ochsner Hospital for Children.
Cost: Free admission; king cake is for sale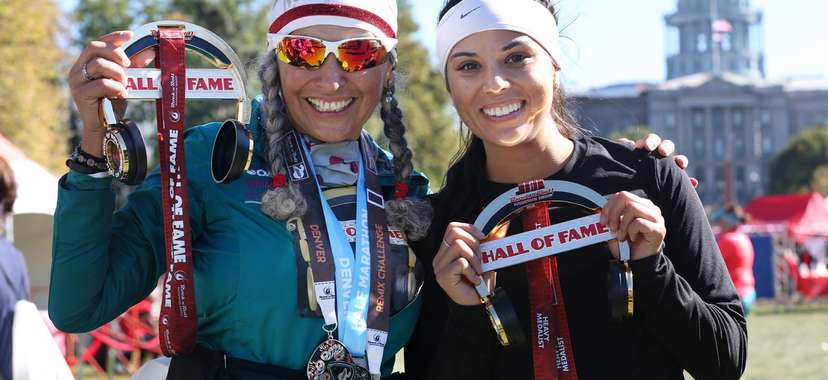 February 9
Mercedes-Benz Superdome
Whether you're running the full marathon, the half, the 10K or 5K, or simply cheering from the curb, the Rock 'n' Roll marathon offers something for all fitness levels. Live bands are stationed along the route, which loops through City Park and ends with a party in the Superdome.
Cost: $62 (5K) to $122 (marathon)
February 17-18
House of Blues
Calling all ninjas: Your presence is requested at Insane Clown Posse's Juggalo Weekend, which brings back-to-back concerts by the wicked clowns (and friends) to the House of Blues. Even if you aren't down with the clown, it's still worth the cost of admission to see hundreds of 'los and 'lettes decked out in face paint and doused with Faygo, rapping along with the Detroit-based horrorcore rap duo, who put on a legendary live show. Plus, this one's going down in the thick of Carnival season.
Cost: Tickets start at $30 for general admission.
Sign up here for our daily New Orleans email and be the first to get all the food/drink/fun in the Big Easy.