The Best Louisiana Honky Tonks, Juke Joints, and Dance Halls You Can Drive to From New Orleans
Courtesy of Blue Moon Drawer
As hard as it is for many dyed-in-the-wool New Orleanians to believe, the entire state of Louisiana isn't located in the 504. There's a whole world out there beyond the Crescent City, and that world is just filled with excellent places to eat, drink, and boogie your heart out. Whether you're on the lookout for gritty blues, swamp pop, or the unmistakable sounds of zydeco, you'll be able to find all of them within a short drive of NOLA.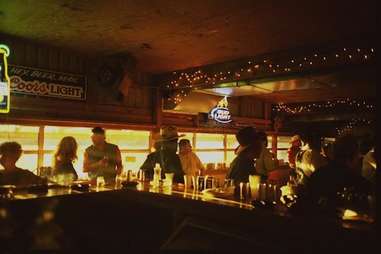 Breaux Bridge
In a town known as the "crawfish capital of the world," you'd best believe there will be some good old-fashioned Cajun two-stepping going on to pair with those hot mudbugs. Whiskey River, which prides itself on hospitality, is the place to find both. It has a "Not a local? Not a problem!" attitude toward visitors from out of town (or from out of continent, for that matter).

Zachary
Like the infamous Snake & Jake's Lounge in New Orleans, Teddy's offers Christmas light decor 365 days a year in Zachary, LA. Better still, it serves up some of the best blues in a state known more for country, folk, and zydeco. Hosted by Lloyd "Teddy" Johnson himself (in the house he grew up in, no less), Teddy spins down-home blues and R&B between live acts. This spot proudly describes itself as a time warp to 1979, the year it was founded. In this case, that's a good thing.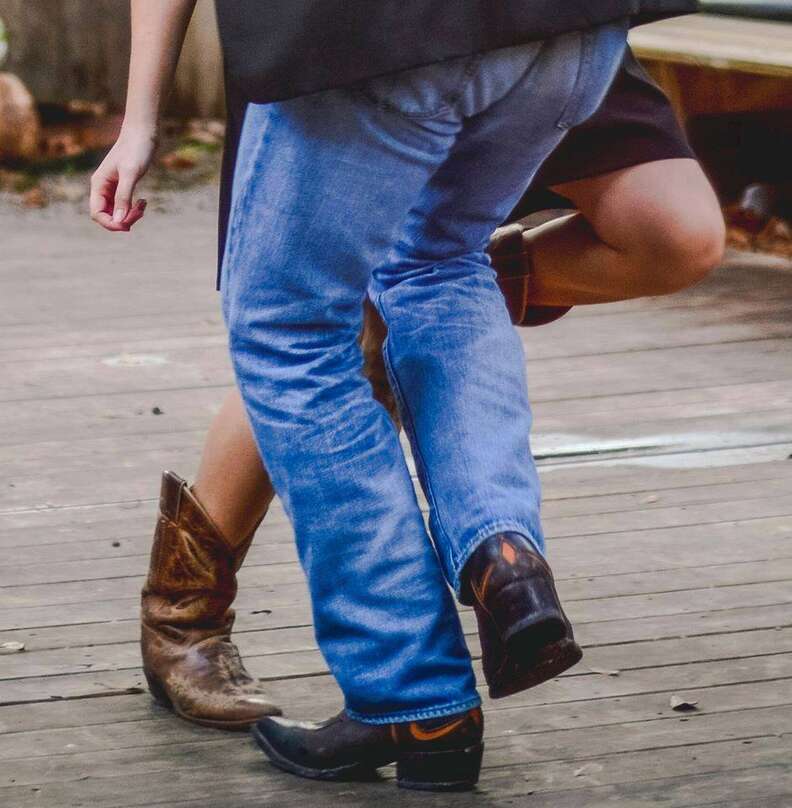 Lafayette
Possibly one of the best aspects of Blue Moon -- aside from the consistently great live Louisiana roots music -- is the fact that it's also a small boarding house, which means that you can drive over from New Orleans, whoop it up all night, and then stumble into your room without worrying about the drive to a hotel (or worse still, back to the city).

Latwell
Roy Carrier's lies deep in the heart of Cajun country, near Opelousas (where you'll find all the best boudin and cracklins). If you were making a film and needed the type of bar that Louisiana oil industry workers and their cohorts would frequent, this would be your ideal pick. The eponymous founder of the place was actually an "offshore driller, tool pusher, and roughneck," as he put it. Sounds like our kind of place: you'll find Roy here on Thursday nights, alongside a revolving cast of zydeco musicians, many of whom cut their teeth on its stage with the man himself.
Mandeville
It might look like an old Southern blues joint, what with its quintessential tin roof and ramshackle roadhouse decor, but Ruby's showcases both country and city. Just north of Lake Pontchartrain, a trip here will afford you NOLA-style brass and funk, as well as boogie and Cajun music born on the bayou. The place is a living history lesson, too: the 125-year-old building has served as a popular venue for African-American performers since the 1930s. A weekend evening there will be hot, both on the stage and off -- guaranteed.

Natchitoches
First off, a pronunciation lesson for all y'all non-Louisiana natives out there: It's "NACK-uh-dish," home of our state's official meat pie (no kidding), among other things -- including this killer blues club. Roque's is equal parts music venue, grocery store, pool hall, and local gathering spot. If you want to get to the root of Louisiana roots music -- especially the Cajun-twinged genre known there as "swamp blues" -- Roque's is where you need to be headed. You'll also find R&B, "swamp pop," bluegrass and, naturally, zydeco, as well.
Houma
Great Cajun food, music, and dancing on worn wooden floors: these are the hallmarks of the Jolly Inn, which is a perfect spot to visit if you want the best a Louisiana roadhouse has to offer. If you want some great Louisiana grub and family-friendly music and dancing, this is your best bet, mes amis.

Mamou
Fred's, which is one of the best places to hear Cajun music in all of Louisiana, is open a total of six hours a week: on Saturday mornings from 8am to 2pm. You'd better believe that the drinking and dancing starts promptly when the doors swing open. Beer and zydeco for breakfast... this is one of the few events we'll set a weekend alarm (or stay up all night) for.
St Francisville
During the day, the Magnolia is a homey café and sandwich shop. But at night, it's all about the music, featuring a solid list of Cajun, folk, and bluegrass acts you don't want to miss if you're anywhere near St. Francisville... which just might be the most picture-perfect Cajun town in Louisiana. The Mag draws people out here from far and wide, and you just have to experience it to understand and appreciate why they'd make the journey.

Abbeville
Strangely enough, this music venue used to be a cattle auction house dating back to 1937. The history of the place is pretty fascinating, too -- after closing the cow business, the owners were inspired by the tunes of a singing hobo, and decided to open the barn up as a music joint. Its atypical origin story aside, this spot is the place to be if you're looking for an Acadian music fix that's smoke-free.
Sign up here for our daily New Orleans email and be the first to get all the food/drink/fun in the Big Easy.
Scott Gold is a writer in New Orleans who learned the Cajun two-step in sixth grade like any good South Louisianan should. Follow him on Twitter @scottgold (and make sure to let him lead).