These Folks Have the Coolest Jobs in NOLA
Lisa Marie White (left) at Willa Jean

| Rush Jagoe
Lisa Marie White (left) at Willa Jean

| Rush Jagoe
With all of the dining, costuming, arts, revelry, drinking, and dancing that make New Orleans world-famous, it can be difficult to imagine that most of the people who live here work for a living. Well, if you have to work, you might as well work making others deliriously happy with baked goods or beautiful parade floats, pitch-perfect classic cocktails, performance, costumes, Sicilian-style taffy, or science fiction fantasies, right? When it comes to cool jobs in one of the coolest cities in America, these folks are workin' hard for their money (and we wish we could be just like them).
Bartender at Arnaud's French 75: Chris Hannah
In a city that some claim invented the American cocktail, there are more than a handful of cocktail bars where you can wet your whistle in old-school style. But if you're looking for a great classic tippling environment (monkey lamps!) and one of the best bartenders in the city, look no further than Chris Hannah at French 75.
Invariably outfitted in his white dinner jacket tuxedo, spectacles, and shaved head, Hannah cuts a remarkable figure. More remarkable still are his skills with shaker and spoon, and a noggin of cocktail knowledge that's nothing short of impressive. He is, literally, one of great current bartenders of the Crescent City. Arnaud's French 75 may be relatively new -- originally a gentlemen-only area of the Grand Dame restaurant, it became a bar in the late '70s and was renamed to its current incarnation in 2003 -- but the feel is decidedly vintage and is a staple in NOLA.
"It's pretty cool to represent your city as a bartender. I've actually flown to other cities [as a bartending ambassador], but there's nothing like home," says Hannah. "Keeping our drinks alive and supporting the tradition is important, too. But the traveling is my favorite part -- I'm going to Hong Kong in August, and I've been to Moscow and Havana as well. For some people, going to a historic bar for a cocktail is the reason they book the flight to New Orleans in the first place. And it's a beautiful room, too."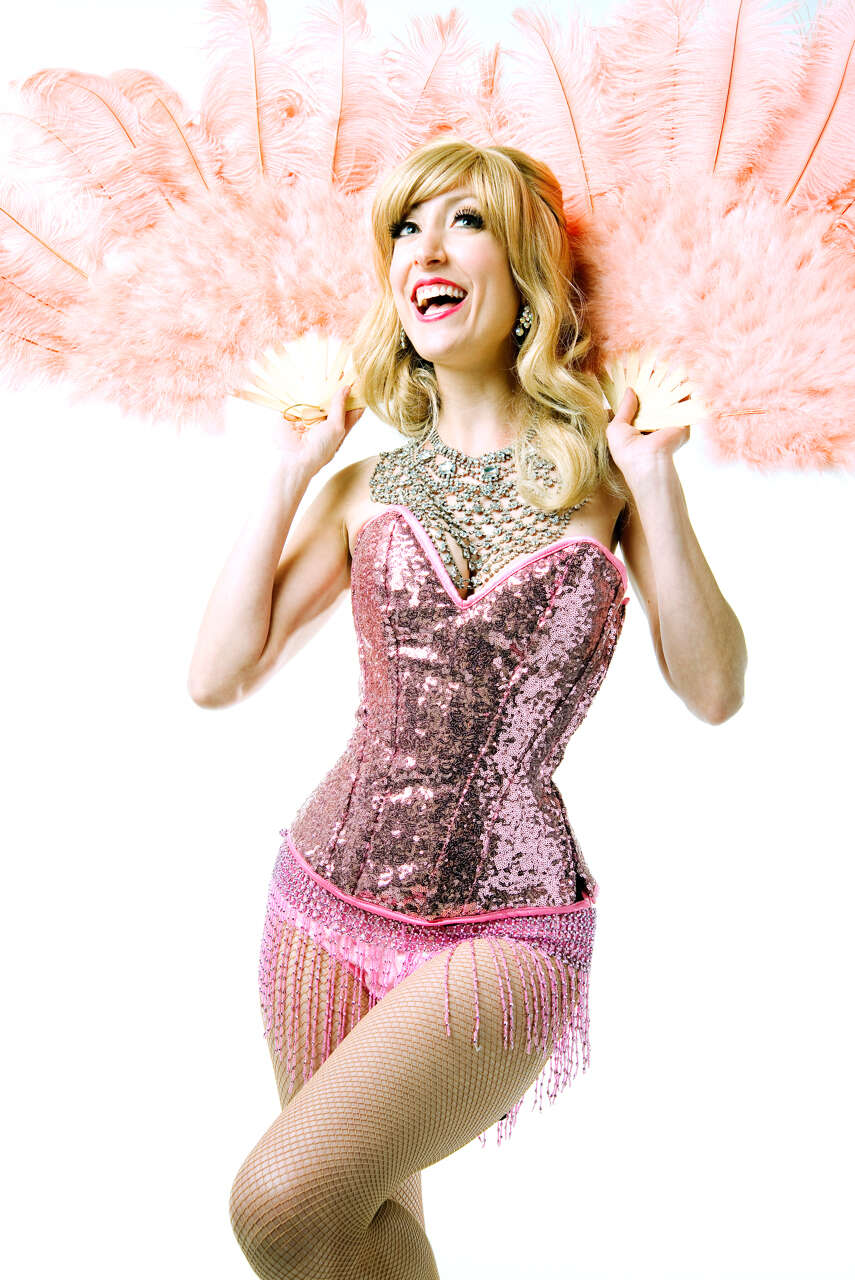 Burlesque producer, performer, NOLA ambassador, and healthcare advocate: Trixie Minx
Before the ubiquitous stripper pole, there was burlesque, which in New Orleans went hand in hand with hot jazz in the seedy days of "Storyville." Burlesque in New Orleans is in a sublime state of resurgence in a way that only NOLA could do: inventive, hilarious, sexy, weird, and wild. This is due much in part to people like Trixie Minx, who is not only a storied performer in her own right, but has become a burlesque producer who has helped usher the art form into the new millennium in her own singular way.
But, like all jobs, "burlesque producer" doesn't come without its daily stresses and challenges.
"I have probably the most insane business conversations that you will have," she says, and notes that a typical client meeting might involve everything from negotiating panty colors, clarifying the role of the little people involved in the performance ("on stage, or roaming through the crowd?"), the stilt-walkers' route, or whether or not the zombie strippers should be actively dripping blood or just artfully spattered with it, Dexter-style. You're "cooking up a magical meal, but it's musicians and dancers and costumers and artists, all working together to create this incredible, final product," says Minx. "We literally make dreams and fantasies a reality on a daily basis. If you can dream it, we can make it happen."
According to Trixie, "there's truly nothing like New Orleans, and I love it. I've left jobs that pay more, jobs that have more security, jobs that are easier on your body, but with this, I feel more like myself than with any other job. It took becoming Trixie Minx to really let myself free."
No matter how much movies and TV try to convey the giddy madness of Mardi Gras, the only way to know is to go. But Carnival wouldn't be Carnival without the people who spend an entire year making it happen, and while some Mardi Gras krewes are super-exclusive, there are always new krewes looking to keep things fresh, spicy, and always over-the-top. Among them is Chewbacchus, a modest party that's now the biggest alternative krewe in the city. This is thanks to Ryan Ballard, who cut his teeth in Krewe du Vieux and decided that what NOLA really needed was to combine sci-fi/fantasy and Carnival. This is where Time Lords, Jedis, Vulcans, and hobbits have their way with Mardi Gras traditions.
"I lost my house and moved to Colorado after Katrina, then moved back to NOLA seven years ago. I was having drinks with a friend at the Saturn Bar, and joking about the Comic-Con and cosplay community, with all of these amazing costumes that you never see here during Carnival season," Ballard says. "There seemed to be this unfilled need of nerds who can express themselves through costume, but you never saw it during Mardi Gras. And of course that naturally led us drunkenly to conceive of a Mardi Gras krewe called 'Chewbaccchus.'"
Ballard calls Chewbacchus a giant conceptual art project and an opportunity to create a big theme for sci-fi and fantasy geeks to, well, geek out. Krewe dues are low, and collaboration is encouraged to create "an idea garden [where] people plant their seeds, and some of them grow and flourish to a couple hundred people strong."
"I get such a joy to collaborate and facilitate these people's visions, with their floats and costumes. For me, the best projects I do give people access and opportunity to create with me," he says. "It's a huge form of self-expression. For me, that's always been the best and most beautiful aspect about what I get to do."
Music journalist/WWOZ DJ: Alison Fensterstock
Saying that music is important to New Orleans and its residents is like saying that water is wet or the world is round. From traditional jazz to modern funk, hot brass bands, gospel, R&B, bounce, and hip-hop, NOLA is one of the best music cities on the planet. If you have more musical sensibility than ability, perhaps the second-best thing is to be a part of the scene as a music journalist.
Alison Fensterstock is the one to look to in the 504 -- she's covered music for 15 years on staff at Gambit and The Times-Picayune, and has freelanced for Oxford American, Vibe, SPIN, Pitchfork, NPR, and other places. She's also directed programming for Ponderosa Stomp and even produced a massive oral history exhibit about the history of bounce rap in New Orleans, Where They At NOLA. When she's not doing that, you might find Alison volunteering as a substitute DJ on everyone's favorite local radio station, WWOZ.
"It's the culture of music that the rest of American music came from, and the city really treasures it, and supports passing it down, so you have these musicians coming up that think it's as cool to play trombone as it is to make beats or be a rapper -- and sometimes they combine the two -- and both of those are a viable career and could put you on the national and international stage from New Orleans," Fensterstock says.
Fensterstock adds that she might have gotten bored doing the music beat if she were reporting from another city; she feels as if she's perpetuating something important.
"The city holds its historic music legacy so dear, so you can write about brass bands and Indians and everything about this culture of music that's different even from the local music scene (as it would be in another big city, the bar bands and so forth)," she adds.
Over at OZ, Fensterstock digs spinning for late-night shows because she gets callers from around the world.
"You would be surprised how vast OZ's listening audience is because they stream online, all over the world, and there are so many hyper-dedicated New Orleans music fans out there... I'll get callers in Europe who are listening as they're waking up and want to talk about James Booker or Irma Thomas."
Editor's Note: In the spirit of full disclosure, Alison Fensterstock is currently under contract for a Thrillist New Orleans story. The author of this article was unaware of this, and Alison's job is just so cool that we couldn't deprive y'all of some serious workplace envy.
Parade float lettering specialist, Kern Studios: Sandi Demeo
Carnival wouldn't be Carnival without those inimitable floats -- some blocks-long, holding dozens of riders, and extravagantly (and painstakingly) decorated in amusing, bawdy, fanciful, and hilarious themes. Some of these amazing rolling works of art come from Kern Studios, appropriately self-described as "the world's best float builders." It takes a large team of highly skilled specialists to get the job done, and one of those specialists is Sandi Demeo, who (among many other things) is in charge of all the lettering for the Krewe of Muses. In a city filled with cool jobs, this is easily one of the coolest (and hardest to get).
"I just can't think of anywhere else on the planet where you can have a job like this. I pretty much make my own hours, I go in when I have to, and it just has to be done by Mardi Gras. It's a very open environment with a bunch of crazy artists," Demeo says. "I get paid to have fun, laugh, and paint cartoons. It's a dream job. I'm from New York City, that job does not exist there."
All the krewes have an art director that they work on with sketches, and the art directors will work on floats for other parades when it's not Mardi Gras time. All the Kern Studios team members have specialities, from lettering to faces, and the jobs are extremely coveted.
"There are so many aspects that nobody could do it all themselves. That's how I got in there -- I was playing in a band with the husband of one of the muses, and they were doing shoes one night so I helped them out, and they really liked how I did the lettering," Demeo says. "And after years of doing shoes, the lettering specialist at Kern retired, and before I knew it, it was my job. It's amazing... when I first moved to New Orleans, I asked about working for Kern Studios, and everyone said that there was no way, because it's such a rare and desired gig.
"Every year you get to make these crazy, hysterical cartoons that make the entire city laugh, and then everyone gets to see it, and then we wipe it out and do it again the next year."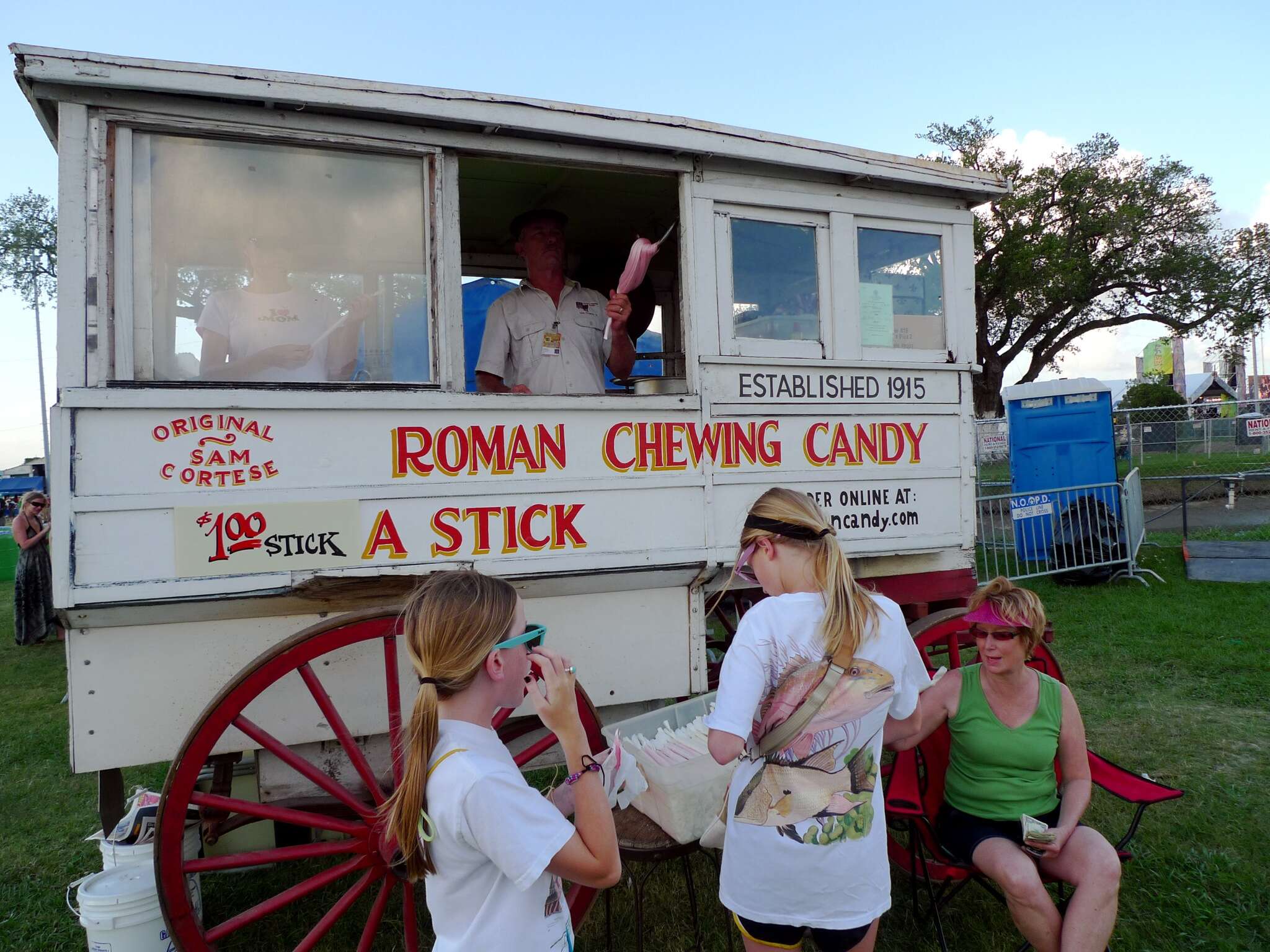 Roman Candy man: Ron Kotteman
Since 1915, New Orleanians have been enjoying the same brand of handmade taffy, sold out of a decorated, unmistakable mule-drawn wagon: Roman Candy. It's as quintessentially New Orleans as beignets and cafe au lait, the Sazerac cocktail or oysters Rockefeller. Roman Candy has been made every day from scratch by the same family, and since 1971 by the same friendly gentleman -- Ron Kotteman. Say what you will about the new breed of "artisanal products," this one trumps them all. It's history, tradition, and candy, all wrapped in one beautiful, waxed paper package. And what could possibly be cooler than that?
For those not in the know, Roman Candy is a basic Italian taffy with roots in Sicily. Kotteman's great-grandmother brought the recipe from Italy and his grandfather started the business in 1915; Kotteman took over in '71 after leaving the Army.
"We just make it taste better than anyone else. I've tasted taffy from the East Coast, Tennessee, and other places, but as far as I'm concerned it's way better than theirs," he says. "I mix my own flavors -- my chocolate doesn't taste like anybody else's, my strawberry doesn't taste like anyone else's... it makes a difference, you know?"
Kotteman doesn't have a factory where an army of folks churn out candy. His stuff is made aboard a wagon that's often pulled by mule. The candy man can go anywhere in NOLA -- he rides by schools, Jazz Fest, and the Audubon Zoo (where one of his two wagons resides). By the end of the week, the fresh taffy is all gone.
"It's fun! The kids get really excited, hop up and down, all that stuff. I love making the kids happy -- that's why I got into the business in the first place. I thought it was a good business, a viable business, and I didn't want it to die. My grandfather died in 1969, and I got drafted, came back, and ran it the same way."
"It's a great experience, because a lot of times it's the first thing that, as kids, people really buy. A lot of times a kid is small enough to where they've never made a transaction before, and it's the first time they realize that they have to save money for something that they want. And that's cool."
Artist, inventor, performer, and arts instructor at NOCCA: Marcus Brown
In a city where pretty much everyone and their uncle calls themselves an artist, Marcus Brown stands apart. A New Orleans native, Brown is as at home casting traditional sculptures out of wood or bronze as he is taking machines apart and inventing bizarre, dreamlike contemporary artworks that double as musical instruments. With his current project, PAINT WITH MUSIC, Marcus -- backed by a full band -- uses a custom-crafted electric paintbrush instrument to simultaneously create visual art and music, with jazz, hip-hop, and rap elements swirling through the performance. It is mind-blowingly inventive in the way that only a New Orleans artist can be. When he's not blowing people's minds on stage, he trains the next generation of up-and-coming artists as a professor of sculpture at the renowned New Orleans Center for Creative Arts.
"I'm in a city with some of the best musicians in the world, and some of the best craftsmen as well, and I think we don't recognize that enough, that there's this culture of art and craftsmen and musicians, which plays into why I'm such an interdisciplinary artist, working with multimedia, and working with traditional media as well," Brown says. "I like being a city where I'm rooted in tradition, but I can also do all kinds of crazy things and nobody's gonna be like, 'awww, you can't do that, man!'"
Brown says his sound-painting work is a direct result of being in a multidisciplinary city, where he can collaborate with different musicians in a nightclub setting. The work combines the tradition of writing music with "this very visual jazz part."
"The fact that there's a culture of musicians and artists here allows me to experiment and do different things that aren't your traditional music, or your traditional art," he says.
Brown says teaching at NOCCA is special because there are a large number of talented young people at the school. Teaching with a group of artists (all of whom have different styles and ways of thought), Brown tries to combine traditional and nontraditional methods of craft.
"It's a job, but I feel like I teach a lot of things that aren't present in our contemporary education system, in culture. I teach processes, particularly in sculpture, that involve a lot of techniques that can be applied in many different professions: welding, bronze-casting, woodworking, mold-making," he says. "Most of them are pretty modern, but we're using the same technology we've been using for thousands of years, so when we get into stone or bronze casting, it's really special."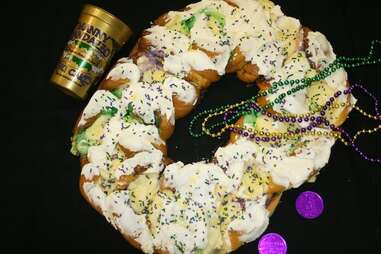 King cake royalty: Manny and Pam Randazzo
Of the most famous foods that can only truly be made in New Orleans, the king cake may be the most fiercely beloved. On the first morning of Carnival season, you can see hungry New Orleanians lining up -- often around the block -- at their favorite bakeries, having waited most of the year to enjoy this singular treat: a round cake decorated with purple, green, and gold icing and often lavishly stuffed with decadently rich fillings. (Note: the author is partial to cream cheese.) Of all the bakeries that offer this wonderment of Carnival season, Manny and Pam Randazzo are the king and queen of Mardi Gras king cake. Their specialty is the Manny Randazzo King Cake.
Manny Randazzo King Cakes began in 1965 as a full-service bakery in Chalmette, and Manny opened his own location in Metairie in 1992. It was also a full-service joint for a few years, then converted to just doing king cakes.
"Given the enthusiasm for Mardi Gras, king cake, that whole tradition, it blossomed, and it's amazing to see the enthusiasm of everyone coming in to get their first king cakes of the year when the season opens," Randazzo says. "It's a great thrill, to have everyone love what you make. On top of that, they love the idea of this tradition of king cake. "
According to Pam Randazzo, "People take their cakes very seriously. If you're sold out, they'll get so upset, and they'll say, 'No! I'm in from out of town!' or 'But I really love the cream cheese!' It's fun to see how seriously they take it -- and they want YOUR king cake. If we're out, they'll say, 'Well, I'll come back tomorrow,' so it makes you feel really blessed to see that amazing loyalty. But I just sell them -- Manny has the really cool job of getting to make them."
Manny was a court reporter for 10 years and just worked in the family bakery on weekends, but baking was always his passion. He soon turned in his reporter notebook and went into baking full-time.
"My dad was such a perfectionist. Growing up and learning from him was so difficult as a young man [and] as a teenager. He instilled in me never to deviate from the exactness of each and every king cake. I'm as consistent as possible: there's one way, and it's the right way. It has to be the best, or I won't serve it. That perfectionism of my father is flowing through me -- it really has to be the best cake every time.
"We also have a very loyal staff working for us, and they feel the same way. We all work hard and take pride in everything we do. We all feel like we're part of something big. It's fun, because everyone who wears one of our staff shirts gets acknowledged for being a part of what we do, and so many people love our king cakes, it's just a wonderful point of pride."
Costume designer: Laura Sirkin-Brown
In a city that needs little in the way of excuses when it comes to throwing on costume, can you imagine what it takes to be someone who gets paid, every day, to design costumes? That's exactly the task of Laura Sirkin-Brown, who helps create getups both glamorous and artfully subtle for the Southern Rep Theatre, the Marigny Opera House ballet company, and for film and television crews shooting in the city, including NCIS: New Orleans and American Horror Story.
Brown is currently researching for the Marigny Opera House's production of Giselle, based in early 1930s New Orleans.
"It's really interesting, trying to find ways to borrow trends from the past, as though I was a designer in the '30s, that were modern then. I try to be inspired by the past and try to put myself there," she says. "You have the things that are also considered fantasy that symbolize events that actually happened. The interesting challenge is that the actors need to be able to move, and that's something you always have to keep in mind when you're in the design process."
Brown says she loves watching the costumes people come up with for Mardi Gras, and admits that people can be really obsessive about costuming. New Orleanians specialize in improvised costumes, she notes, and combine unexpected elements into something great.
"Getting to be in New Orleans in general, I feel like a lot of creativity is inspired by the people around you, the interactions with the community, the things you observe. There's a lot of great people watching, so many great characters. Creatively, there's such a great warmth and a family quality about New Orleans, where it feels like a lot of people support each other and encourage each other.
"There's a chance to work in a creative environment, with costuming, to work on something larger (opera, theater, TV), it's almost like a team sport where the end project is this giant collaboration. By being able to connect with these other people, you're able to create this one huge thing that everyone is so passionate about and proud of."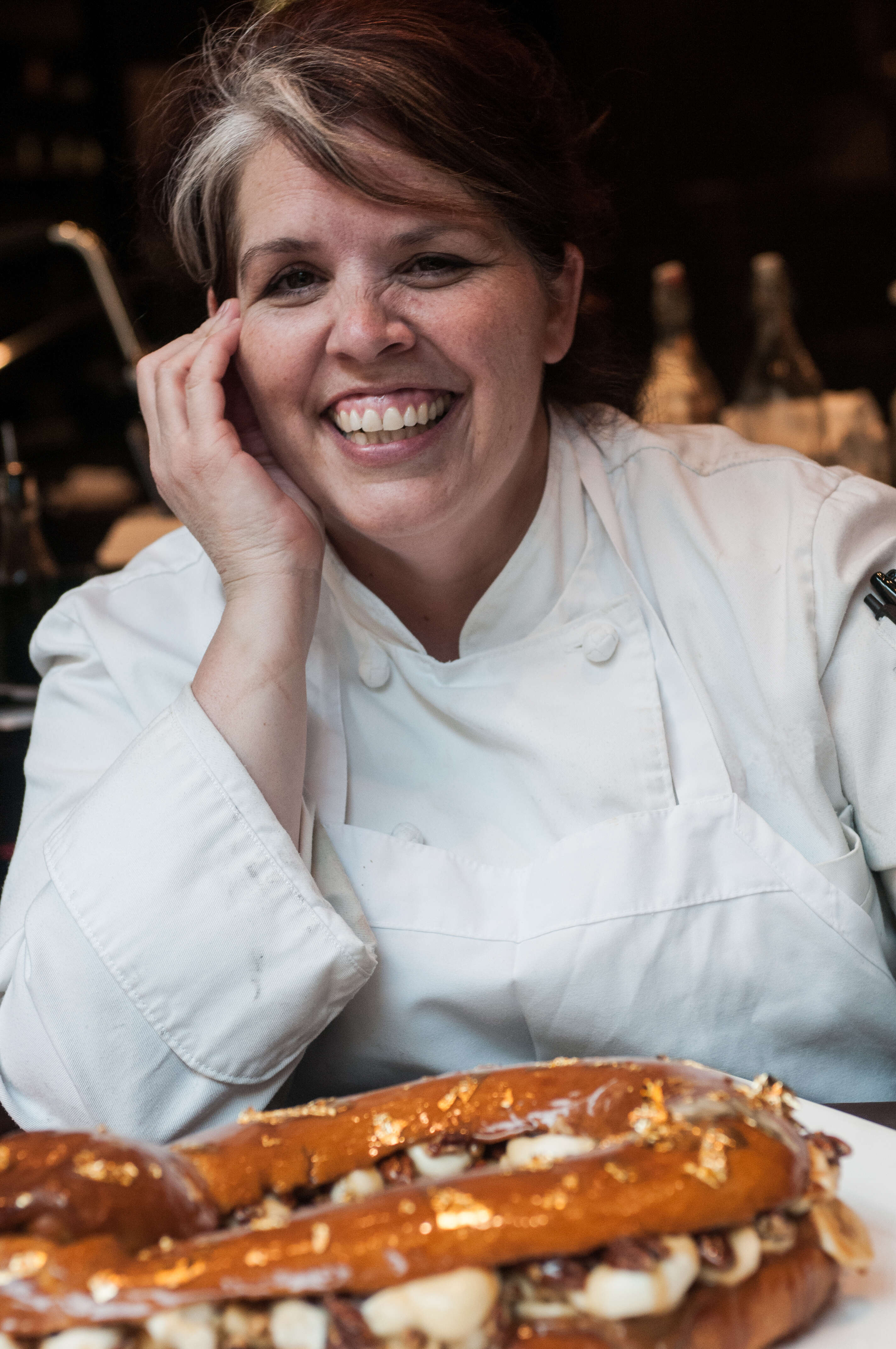 Biscuit and cookie queen: Lisa Marie White, Willa Jean
As you might imagine, the restaurant scene in NOLA is more than somewhat competitive. To rise above the fray and have your restaurant quickly become a beloved part of the dining landscape in New Orleans takes some serious magic. Lisa Marie White -- a pastry chef who, along with fellow Besh alumna Kelly Fields, are the creative force behind the bakery and cafe Willa Jean -- has that magic. All you need to do to find out why is try one of her buttermilk biscuits or out-of-this-world cookies.
White moved to New Orleans in 2009 and started out as a pastry cook at August, was on the opening pastry crew at Domenica, and opened Willa Jean in 2015. Right now, her main focus is customer service at the pastry counter and feeling the love.
"It's still kind of surreal that we're actually open and it's so busy, and that it's been a year. Kind of like a dream, but a really great dream. As a cook and pastry chef, I love to hit that note of familiarity with something that people remember from childhood, maybe from grandma's house," White says, adding that being the front of the house is a different experience for her. "It kind of blows your mind to see how excited people get. It's really magical that I can make somebody so happy. It's almost like I get to grant wishes; there could be no better job!"
And what makes White most inspired to make Willa Jean a reality with Fields? "Of all the things I think about that made it to the menu here, there's that cookie... the little chocolate espresso cookie everyone took a shine to at Domenica. I never would have imagined what it has become. I remember being at an event cooking with Alon [Shaya], when a visiting chef -- the White House pastry chef -- said, "There's something about this cookie," and was stuffing them in her pocket. And then another chef said, "You should serve them with the check!" So that's exactly what we did at Domenica. And when we opened here, I said, "From here on, I'm only making BIG ones," and that was the birth of the infamous Willa Jean chocolate espresso cookie."
White says she's honored be such a part of the New Orleans culinary landscape.
"If you didn't grow up here or go to school here, it's hard sometimes to feel like you're a 'real' New Orleanian. So it's a real blessing that people have taken to what we do, and to be considered a real part of the dining scene, and to be able to cook with and for such wonderful people."
Sign up here for our daily New Orleans email and be the first to get all the food/drink/fun in the Big Easy.
Scott Gold could really go for a slice of king cake, a French 75, an espresso chocolate cookie, and some bounce rap right about now. Follow his further cravings on Twitter @scottgold.