New Orleans has plenty of secret sex scandals, lowlife politicians, and downright dirty history we'd like to keep on the DL. But when it comes to nightlife, we're pretty loud and and proud about the city being basically one big party where everyone's invited. That being said, there are a few things to do in the city when the sun goes down that not everyone knows about... yet.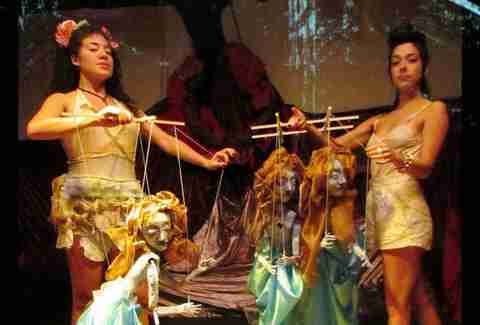 Check out weird-ass puppets at the Mudlark Public Theatre (or just go dancing there)...
If you like plays but don't find them terrifying enough, the Mudlark's got you covered. After coming back from the fire a few years ago stronger, harder, and creepier than ever, the Mudlark features weekly DJs, dance parties, and, yes, occasional plays featuring the decaying puppets from your nightmares. Follow them on Facebook to see what's up.

Dig into mystery fish at N7
This 9th Ward eatery has been described as "so hipster even Google can't find it," and that's really not far off (although Google now at least has an address). But there's no phone number, no website, and no one even knows who owns the place. What is known is that the spot is delicious, fusing Japanese and French cuisine and specializing in tinned fish. Don't let the hipsterness or the emphasis on canned meats put you off: everyone is (quietly) raving about it.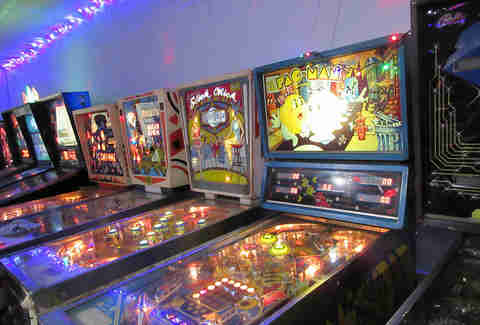 Score an invitation to a super-top-secret pinball club
Is pinball like a religion to you? Have you ever won a bonus ball on the ancient Dr. Dude machine at the Metairie Pizza Hut, looked around, and thought, "I wish this were a little more exclusive?" Then PinChurch wants you. Hosted by the Mystic Krewe in a restored church, this members-only club hosts the largest collection of antique pinball machines in the south. Currently, membership is by invitation only, but there's a contact link listed on their website if you ain't too proud to beg.

... or join a members-only sex dungeon
Speaking of begging, Colette is one of the New Orleans swingers scene's not-so-secret secrets. It's not exactly a dungeon, though: this erotically lit, 6,000sqft space features a dance floor, two lounges, and a movie theater, as well as group and private rooms... making it more like Charlie Sheen's house than Dr. Frank-N-Furter's basement. And also like Charlie Sheen's house, Colette offers "Pantiless Fridays." If you're into it, members must pay a monthly or yearly fee, plus a door cover.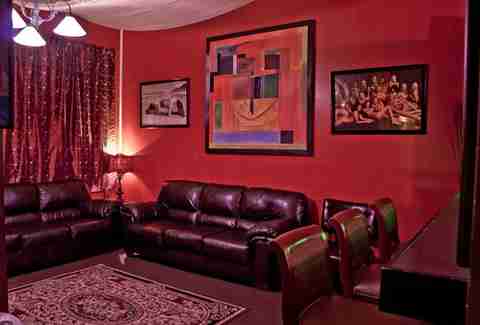 Or try your, um, hand at the other Secret Sex Dungeon
OK, we'll stop saying "sex dungeon," because this isn't exactly one either, though with its Storyville-esque red light theme, Jasmine Private Club is closer. Like Colette, this club is members-only, and includes a monthly/yearly fee and a door cover. Nightly theme parties are inclusive of different fetishes, catering to everything from sexy babydolls to BBC gangbangs... and most feature snacks!

Get down at a mod dance party
If you like dancing but find it awfully après-garde, then you need the bi-monthly Mod Dance Party hosted by DJ Matty that alternates between Saturn and Circle Bars. Check out the details on the Facebook page beforehand because the party also features seasonal tweaks like Easter Egg hunts.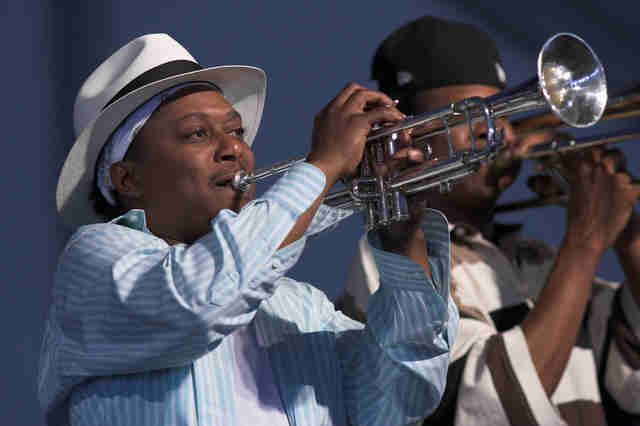 Check out Kermit Ruffins' side gig at Bullet's Sports Bar
Most people who want to hear the legend play his trumpet head over to Kermit's Tremé Mother-in-Law Lounge, but if you pop into Bullet's on Tuesday (and maybe Thursday), you'll probably catch Ruffins playing jazz with some of his famous friends... that is, if he's not too busy hanging with Bill Murray (we can't promise he'll be there, but we can join you in hoping like hell).

Throw down at the Pussy Magic Dance Party
Tuesday night doesn't have to be wine crying and Netflix. The weekly Pussy Magic party at the AllWays Lounge invites you to bring your body down and shake it to the beat... no hoo-ha required.
Get your munchie fix of Indian clay pot cooking outside Sidney's Saloon
If you haven't tried Bird by Bird, the Indian tandoor cart outside Sidney's Saloon on Friday and Saturday, get on it. The bread and meat cooked on the side of the 1000-degree oven are exactly what you need after a night on St. Claude.

Try out pop-up heaven at The Old Portage
From bi-monthly Vietnamese crawfish boils to creative street food like crawfish wontons, The Old Portage pop-up restaurant serves up new twists on classic Louisiana cuisine. They're usually around The Black Penny or the NOLA Tap Room, but follow them on social media to be sure.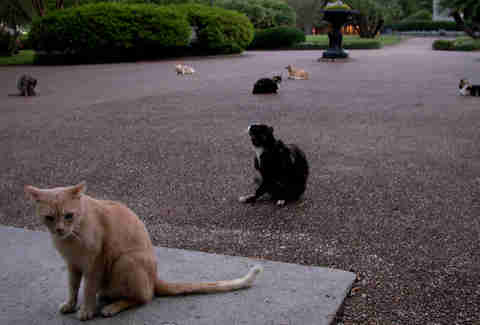 Experience the nightly cat party at Jackson Square
Every friggin' night of your life, 9 million cats are hanging out without you at Jackson Square. For real, when the tourists leave and the sun goes down, the Jackson Square cats own the night. And since Jackson Square never closes, there's nothing to stop you from stopping by to chill with the legit downest cats in town.
Sign up here for our daily New Orleans email and be the first to get all the food/drink/fun in the Big Easy.
Emily Alford's hair is so big because it's full of secrets. Tell her yours on Twitter @AlfordAlice.